New Jersey teacher of the year got married at the high school where she teaches
When Kimberly Dickstein tied the knot last weekend, she chose to have her wedding ceremony at the New Jersey high school where she has taught for the past decade.
Less than one week after her wedding, Dickstein was recognized again at her high school, this time as New Jersey's Teacher of the Year.
"For it to happen all within the same time, it's all just really me," Dickstein, 33, told "Good Morning America." "[My colleagues] always say I run on one speed and it's 100 miles per hour."
Dickstein, an English teacher, started at Haddonfield Memorial High School as a student teacher 12 years ago and has stayed there her entire career, cultivating a school community she calls her family.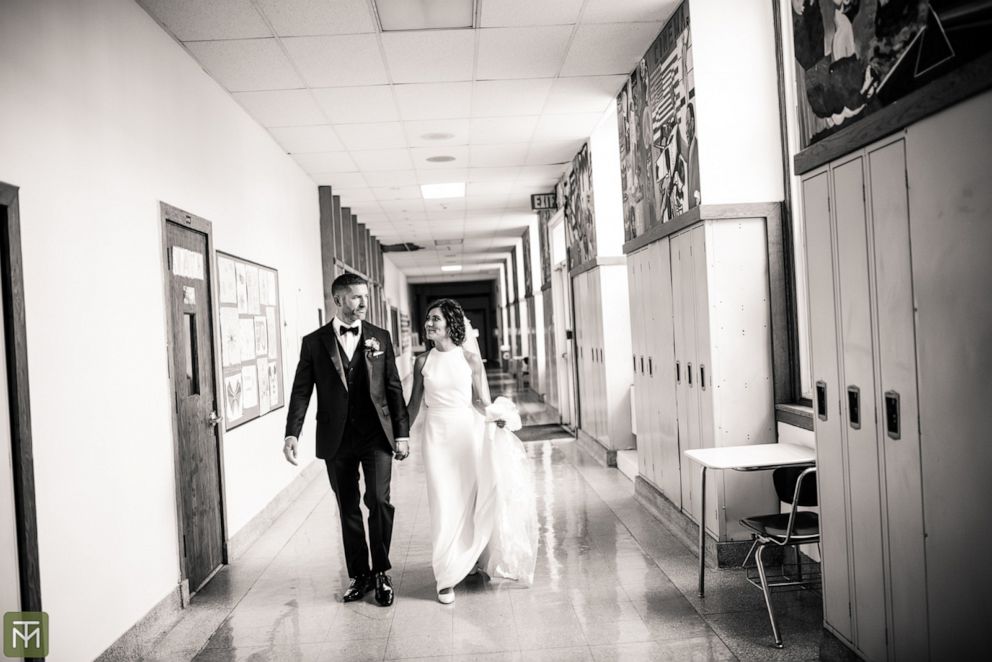 "I find a school year successful when we start the year as 25 strangers, hypothetically, and end the year as a family," she said. "I try to create that in all of my classes and I think that permeates into relationships with my fellow teachers and my students' parents."
When Dickstein became engaged last April, she started thinking about her wedding and knew she wanted her students involved.
Because she and her now-husband Phil Hughes are an inter-faith couple, they were looking for locations outside of a house of worship to hold their wedding ceremony. Dickstein said she thought of the beautiful brick campus of Haddonfield Memorial High and had her location picked.
"To me it just made sense to have it there because in every other culture the whole village attends the wedding ceremony and the celebration," she said. "What better way to embrace that than to bring my wedding to my village?"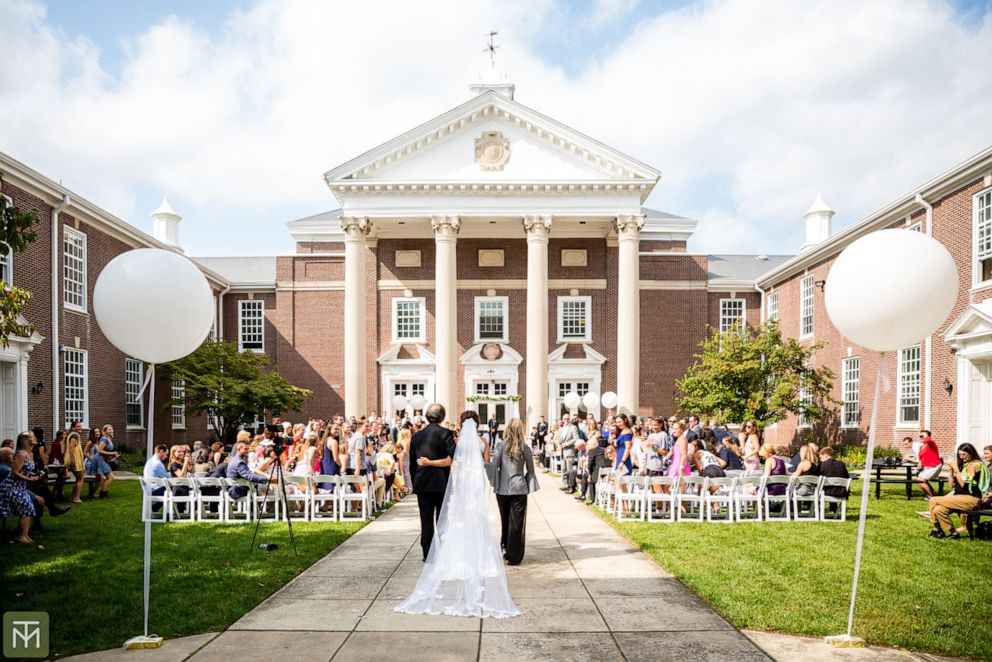 Dickstein worked closely with school administrators to plan her wedding ceremony, the first to ever be held at the high school.
On her wedding day, Sept. 28, the high school's crew team set out the rented chairs, other students organized and handed out the wedding programs and students' parents helped decorate with flowers.
"At one point I looked over and the German teacher, some parents, our crew team and our a cappella group were all holding up my chuppa," Dickstein recalled. "I will never forget that."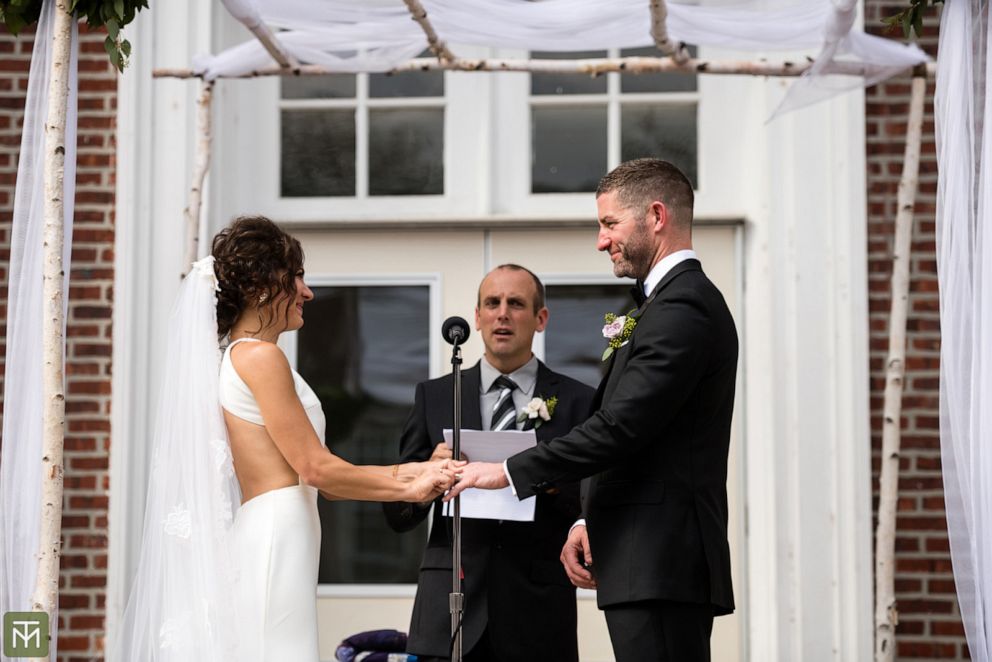 Two of Dickstein's teaching mentors delivered readings at the wedding and the school's a cappella group provided the music.
Dickstein held her wedding reception at a different location in Philadelphia, but had an ice cream truck come to the school after the wedding for students to enjoy.
"She was able to merge her two worlds in a way that sums up who she is," Tammy McHale, Haddonfield Memorial High School's principal, said of Dickstein. "She is so involved and not just in the classroom."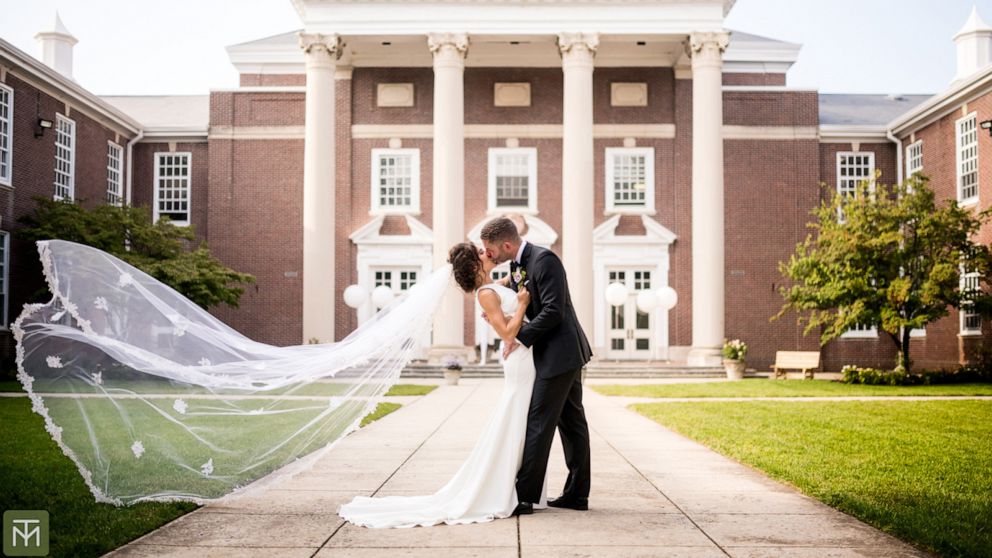 Dickstein and her husband even took their honeymoon over the summer, before their wedding, because that was the time she had off from school.
Even with her commitment to her students, Dickstein said she had no idea she would win Teacher of the Year honors, saying she "really didn't think it was going to happen to me."
Looking back, she thinks what makes her stand out as a teacher is that she teaches her students "how to activate their own ideas."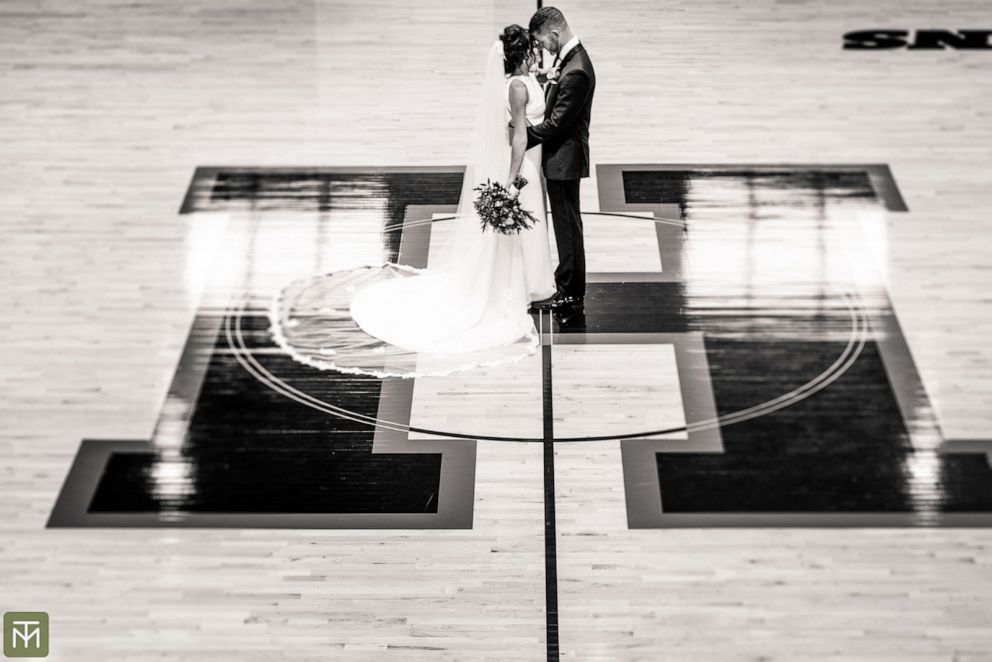 "When I feel like something needs to be done and it's the right thing I'm going to do it," she said. "I think my commitment to service translates to my students and my students in turn are committed to what's important to them."
Reflecting on why she loves being a teacher, Dickstein added, "I have always felt the calling to be a public servant and to do right by my country and my community in my best way and I can do that every day as a teacher."