11-year-old donates over 22,000 diapers to single moms through lemonade stand
A 9-year-old girl from North Carolina has taken her childhood lemonade stand to the next level.
Laila Ratliff, of Oak Ridge, North Carolina, was just 5 years old when she mentioned to her mother Lakisha that she wanted to start her own lemonade business. Her mom said she was ready to support her with a modest setup.
"I'm thinking front yard, little lemonade stand outside, but she had a bigger vision. She was like, 'No, I want to have my own bottles, I want to be able to go into stores and I want to be able to meet people,'" Lakisha told "Good Morning America."
Getting Laila's business started was a test of trial and error. Laila's parents started with roughly $200 to buy supplies to make lemonade and plastic pouches for packaging. Together, the mother-daughter team experimented in their home kitchen to come up with a lemonade recipe worthy of being on the market.
"I wanted to do something extraordinary," Laila said. "I know everyone makes lemonade, but everyone's is a little different."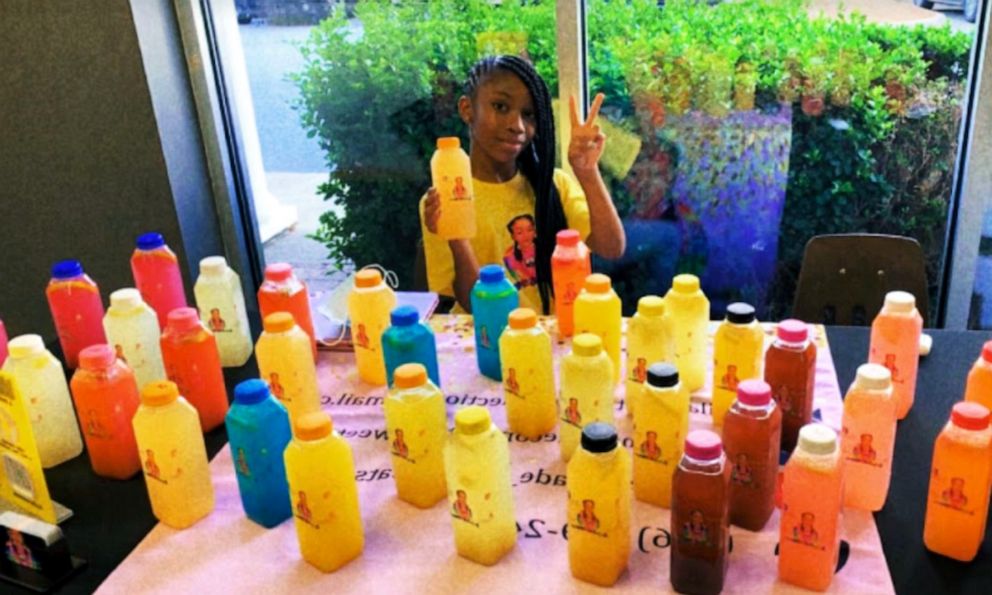 Laila was inspired by the female entrepreneurs within her own family, including her mom, who sells hair care products, and her older sister, who is a professional photographer.
Five years later, Laila has turned lemons into Laila's Lemonade and Sweet Treat Connection.
"Before I was going to a couple events, now everyone's trying to book us," said Laila.
The Ratliffs are now regulars at local pop-up shops and events in the Oak Ridge area. Laila's bestselling item is her signature freshly squeezed lemonade, which comes in 22 fruity flavors, for $6 per 16-ounce bottle.
Other fan-favorite treats are her strawberry crunch blondies, chocolate chip cookies and pound cakes. Every item is homemade after school by Laila and her mother, she said. Her father and siblings help with transportation and sell to customers on the weekends.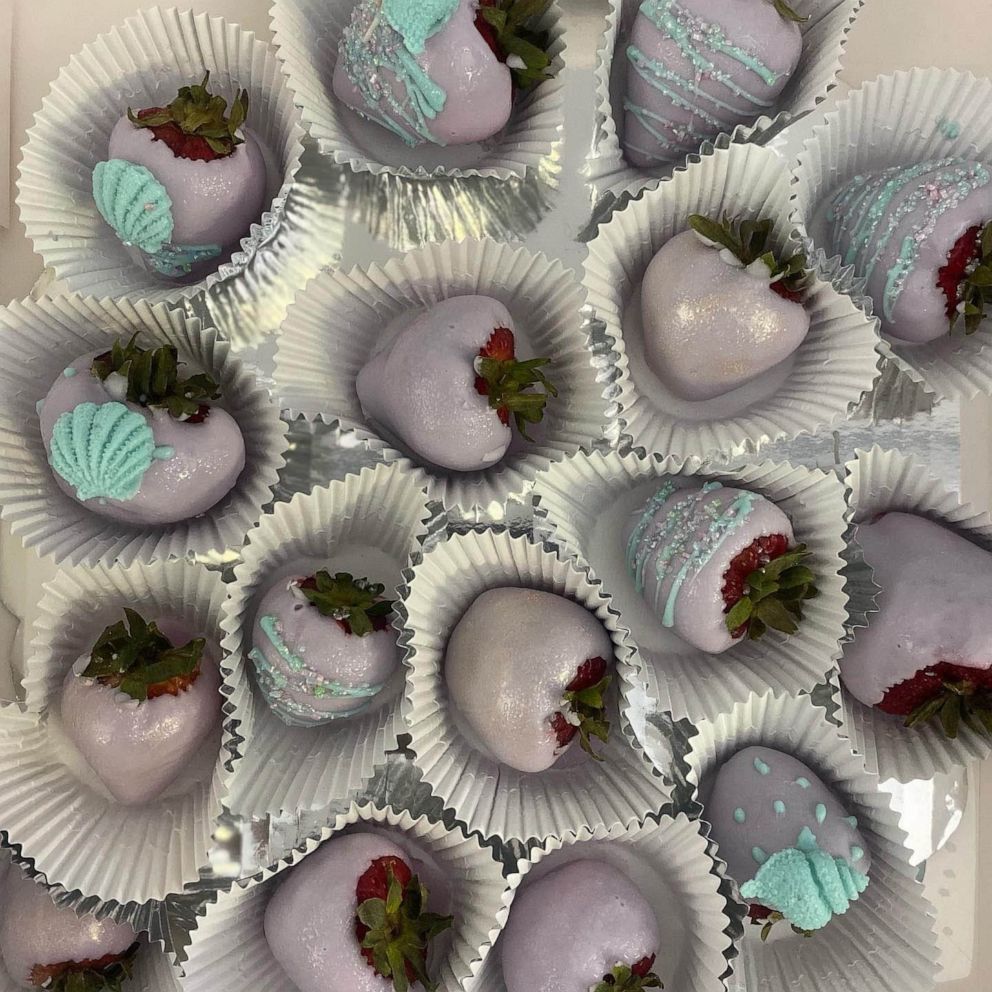 An important element of Laila's business is her initiative to give back to others in need. Last December, the family held a warm clothing drive for retiring home residents in High Point, North Carolina. The Ratliffs are currently putting together "blessing bags" to give out to the homeless community in their city.
"I started my business because I want to help people that aren't as fortunate," said Laila. "It's fine to get stuff, but sometimes you have to give back to people that don't have as much."
Running a successful business takes a lot of education and hard work. Lakisha said she is constantly learning and updating her knowledge on administrative processes, negotiating sales contracts and understanding laws for food vendors. They have also received support from North Carolina's small business community.
"We have met strangers that actually pushed us and gave us gold nuggets throughout this journey. So any information that we get, we give the same advice that was given to us," said Lakisha. "There are probably 25 different bread brands on the shelf. No one brand is the same. So if someone else started a lemonade business, it's OK to help them."
It's also been an invaluable learning experience for Laila, her mother said.
"I think it's good for every child that has a dream or a vision for their parents to push them as far as they can go, even if they decide later on in life that it's not something they want to pursue," she said. "I feel like it gives them confidence and the drive to know that if they dream it, they can make it happen."
Laila believes the key to her great-tasting treats is pouring positivity and love into every batch. As she approaches her 10th birthday on Jan. 18, she hopes to keep the momentum of her business going by saving up for a food truck and a commercial location.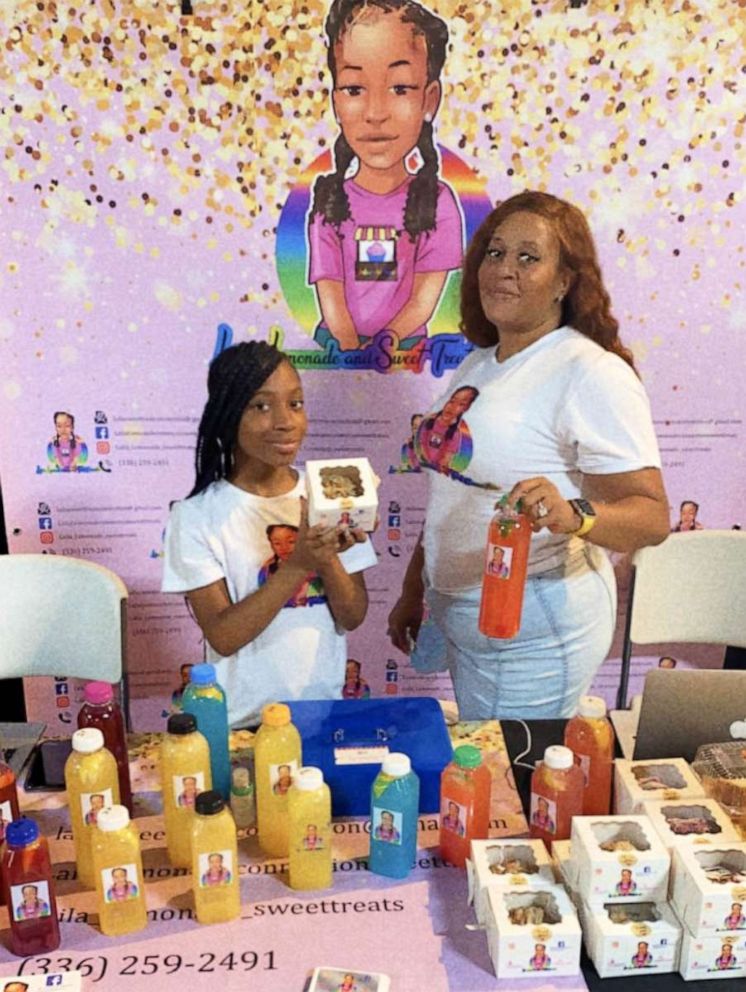 When she's not being a "Lemonade Mini-Boss," Laila said she makes her academics a priority to maintain her honor roll status. Outside of school, she enjoys playing sports and exploring her creative side.
"I like art; I do a lot of painting, soccer and basketball. When I get older, I want to be a scientist or a doctor," Laila said.
Laila said she spends a lot of time talking to potential customers both on social media through videos and in person at events. She shared that faith in her skills and the quality of her product is what helps her shake her nerves.
"Always put yourself out there and never think less of yourself. Always be confident, brave, empowered," she said.