High school grads help fight fire
Port Jefferson Fire Department
A group of students in Long Island, New York, went from walking the stage at their high school graduation on Friday to putting out a fire, minutes later.
The six Port Jefferson High School students were identified by their principal, Eric Haruthunian, and Newsday as Ryan Parmegiani, Kasumi Layne-Stasik, Hunter Volpi, Andrew Patterson, Shane Hartig and Peter Rizzo. All are either 17 or 18 years old.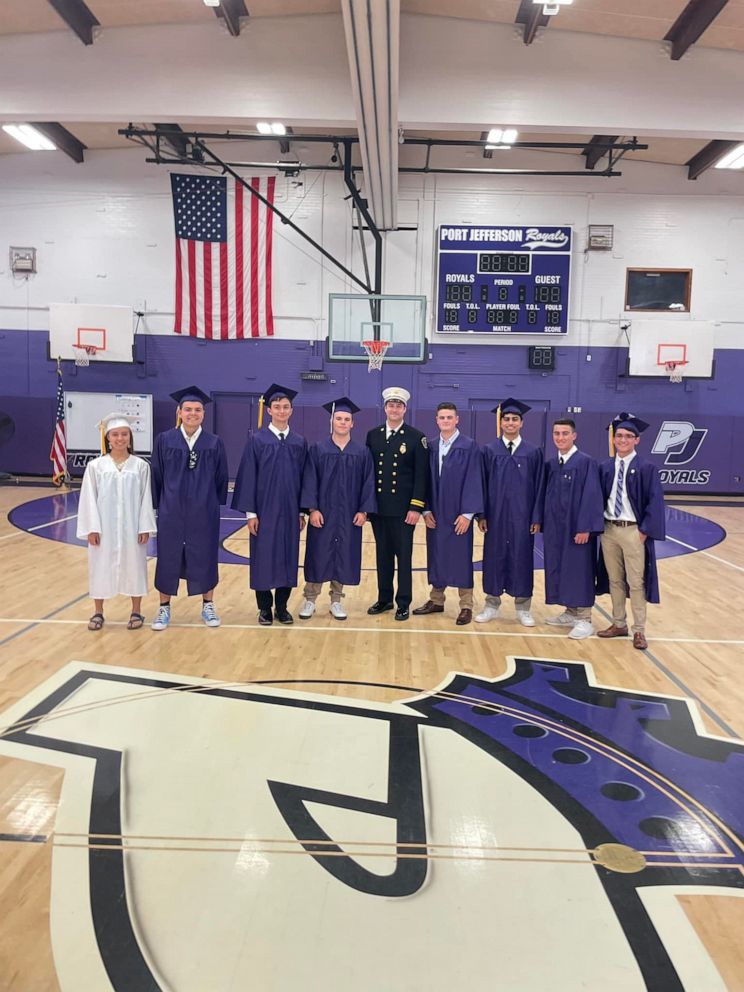 The students are also volunteers with the Port Jefferson Fire Department, and were busy celebrating their milestone and taking photos with their families shortly after their graduation ceremony when they were alerted to a nearby fire.
Dropping what they were doing, the students rushed to the firehouse, still wearing their graduation attire under their uniforms.
"We were still in our gowns, and we still had our diplomas with us and we stripped off our gowns. I didn't even realize I still had my tie on," Rizzo, 17, told "Good Morning America."
The students -- two of them riding in the first engine to the scene and the other four on a ladder truck -- responded to a call for a structure fire at one of their classmates' homes. That classmate was also just returning home from the graduation ceremony, according to the Port Jefferson fire chief Christian Neubert.
The fire was quickly extinguished, and no one was injured.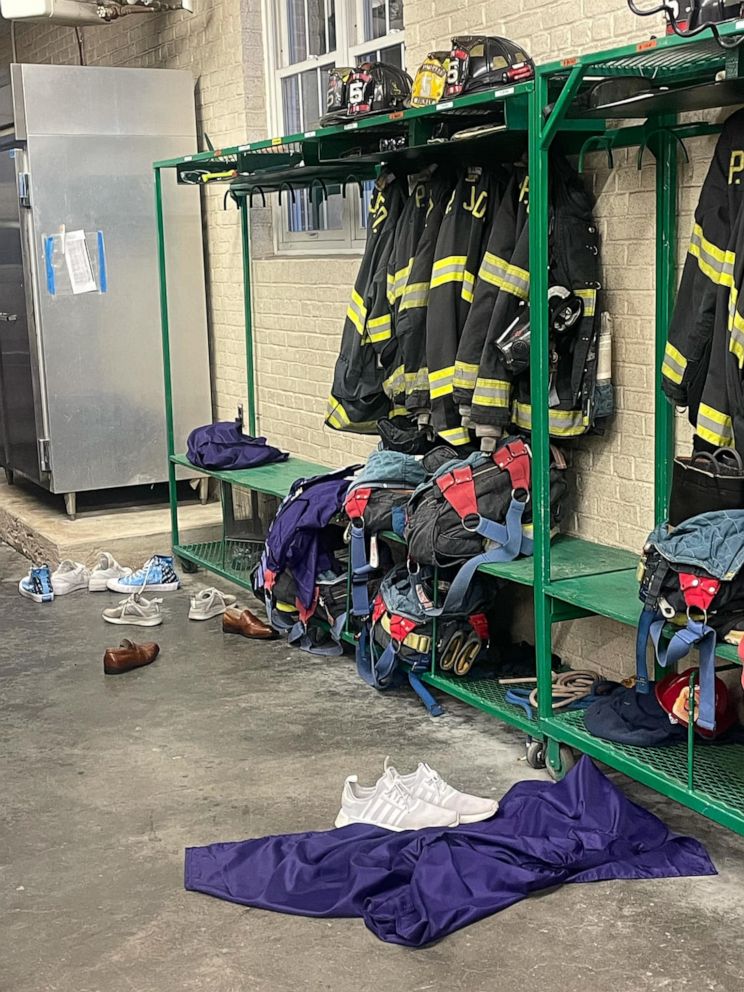 "Port Jefferson is a very small community," Neubert said. "You know that saying, 'it takes a village?' This is that place."
Neubert told Newsday previously that most of the six high schoolers had joined the fire department's junior volunteer program at age 14 and had been "full-fledged" volunteers for around a year to a year and a half. All of them had undergone intense training, "but you don't know how somebody is going to perform until they're actually out there doing it," Neubert said.
"I'm incredibly proud of them," he added.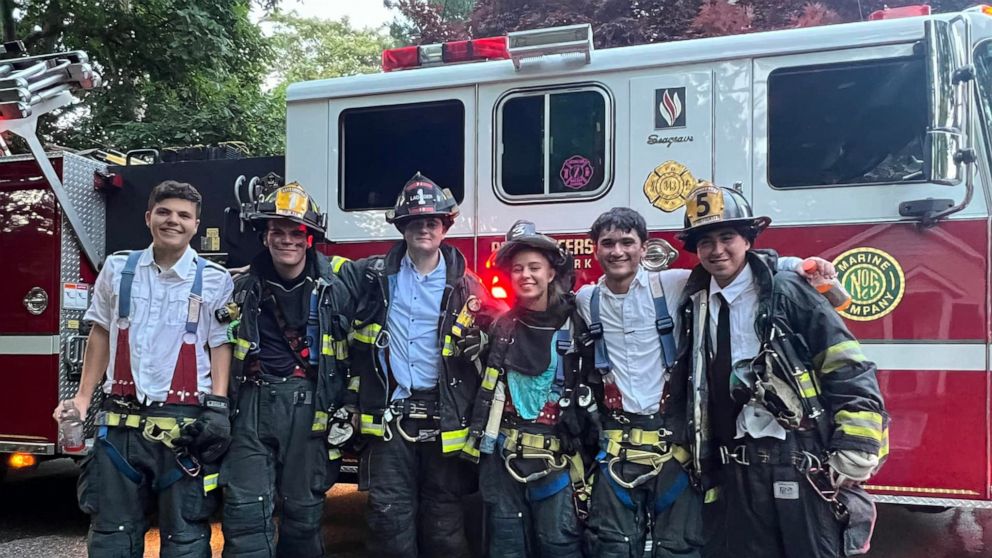 Despite the students' graduation day not going as planned, it still turned out to be memorable.
"I got more pictures of me at the fire than I did at graduation. But overall I definitely remember it [as] a cool memory and a cool story to be able to tell people," Parmegiani, 18, told "GMA."