A Louisiana man will likely never have to walk or take a rideshare vehicle to work again, thanks to a Lyft driver's viral video.
David Daniels, a 29-year-old part-time Lyft driver, made a plea on TikTok to help get cashier Ed Hays Jr., 28, into his own vehicle.
"I was never expecting all of this. I give him all credit for everything he's doing," Hays told "Good Morning America" of Daniels. "He's like a saint."
In November, Hays requested a Lyft from his home in Shreveport, Louisiana, so he could work the night shift at his gas station job in in Bossier City. Daniels answered Hays' request on the ridesharing app.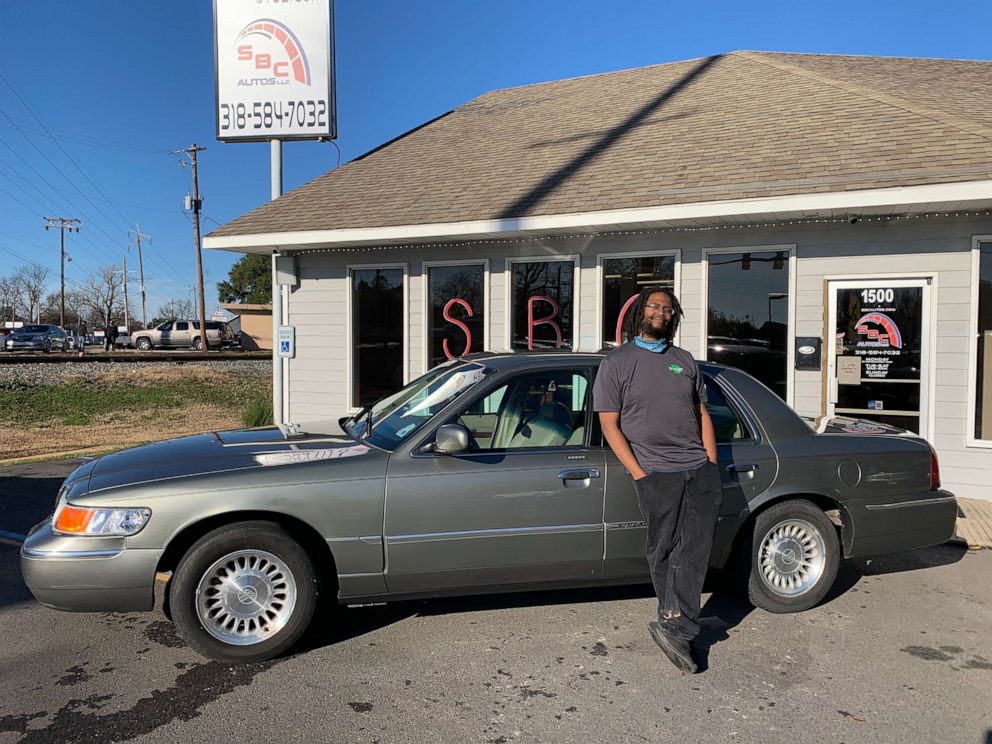 "It was about 6 o'clock at night and it was pouring rain," Daniels told "GMA." "On rainy days, people are normally in a foul mood. [Hays] came in [my car] ... he was so excited. I asked, 'How's your night going?' He said, 'It couldn't be better. I just found out I got promoted at my job to lead cashier.'"
Daniels said that Hays told him he typically walks to work -- a distance of approximately 11 miles roundtrip.
"I said, 'Are you kidding me? You walk that far everyday?'" Daniels recalled. "So after walking six miles to work the graveyard shirt, he was walking six miles back to his house."
Daniels, who also works in sales, said he was laid off for some time amid the COVID-19 pandemic and was encouraged by Hays' positive attitude and strong work ethic.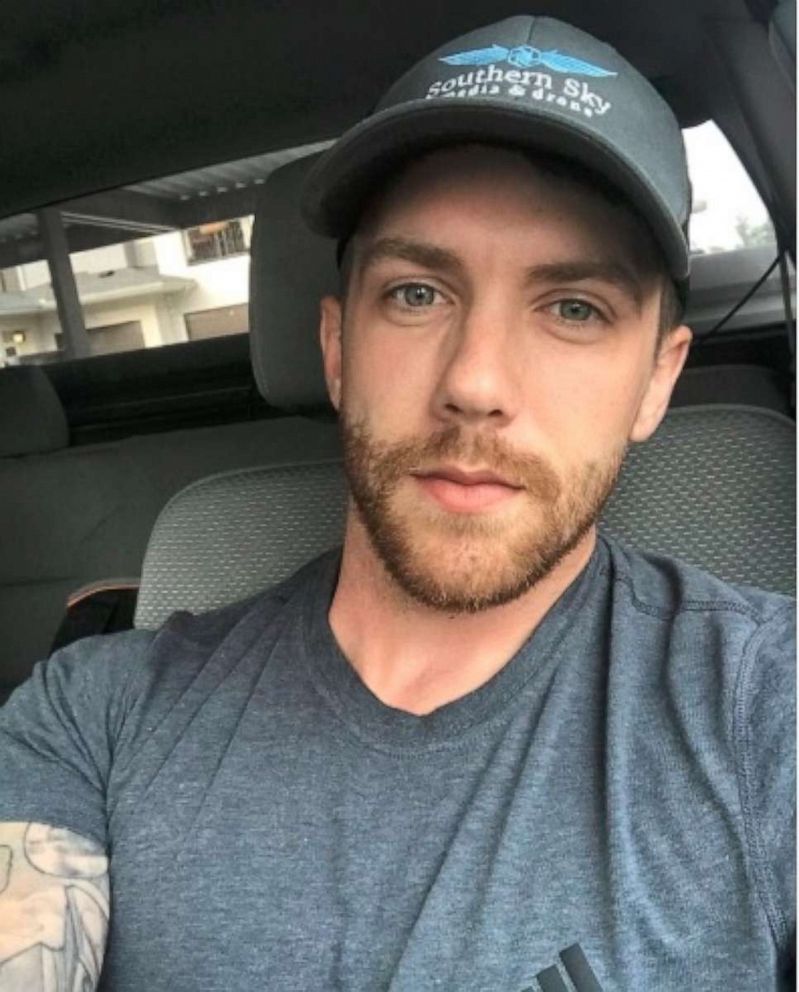 So he posted a video to his TikTok page sharing the story of how he met Hays. Within hours, the footage had been viewed over 100,000 times.
"We got to get on this man's level," Daniels said in the video.
Daniels quickly launched a GoFundMe titled "Car for Ed" where he's raised over $6,800 in donations. He then called his friends Beau Witkowski and Derrick Thomas at SBC Autos in Bossier City. They are giving Hays a 2001 Mercury Grand Marquis.
Thomas told "GMA" the car is dependable and had one previous owner.
"We love the great news with everything our country is going through with COVID-19 and to be able to fill a need here, why wouldn't we jump on that and make an impact on our community where we can?" Thomas said.
Witkowski chimed in, saying he and his colleagues wanted to assist Hays.
"For Ed to get up every morning, rain, sleet or shine, put a smile on ... we wanted to help to him get to where he needed to be," Witkowski added.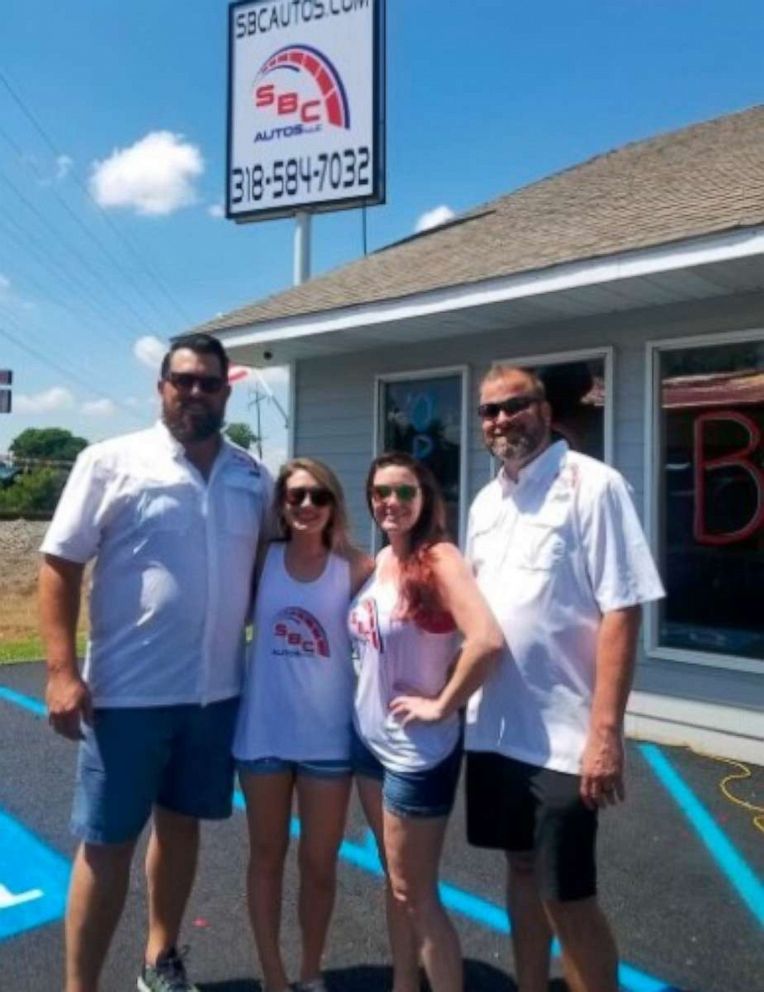 Hays, who also works several days a week prepping food at a restaurant, said he loves both of his jobs due to the interesting people he encounters.
Hays said his message to those reading his story is to "never give up."
"Don't let anything deter you from your goals," he said. "You can always push through."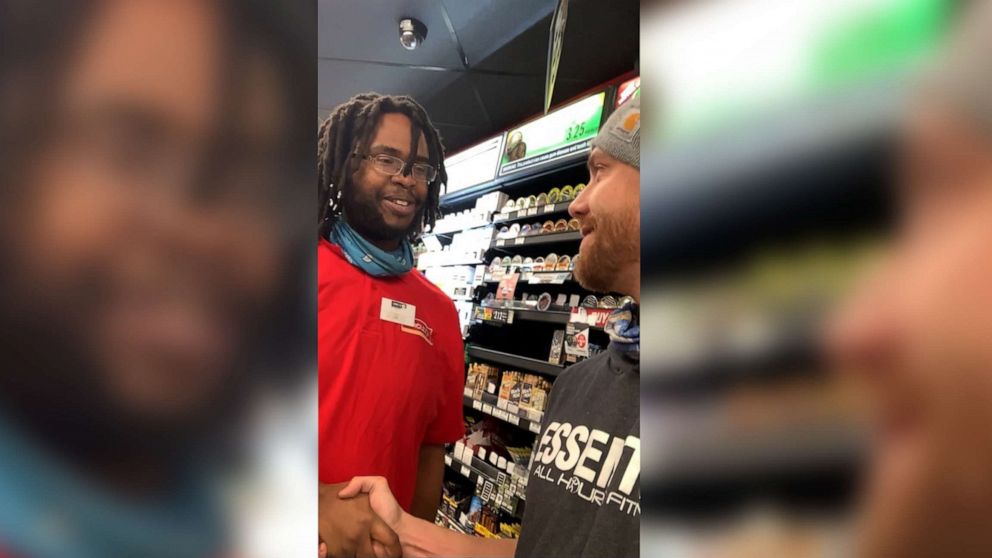 Hays said he's looking forward to taking his young son for a ride in his car and working toward his dream of owning a restaurant.
Daniels said he hopes to help more people like Hays.