Special effects TikTok star Julian Bass creates incredible Disney video
Meet this 20-year-old who can seamlessly transform himself into your favorite superheroes.
On July 2, Julian Bass shared a TikTok video of himself transitioning between the popular characters. Set to the song "Watermelon Sugar" by Harry Styles, Bass went from a lightsaber-wielding Jedi to the real-life version of popular cartoon "Ben 10" to your friendly neighborhood Spider-Man in seconds.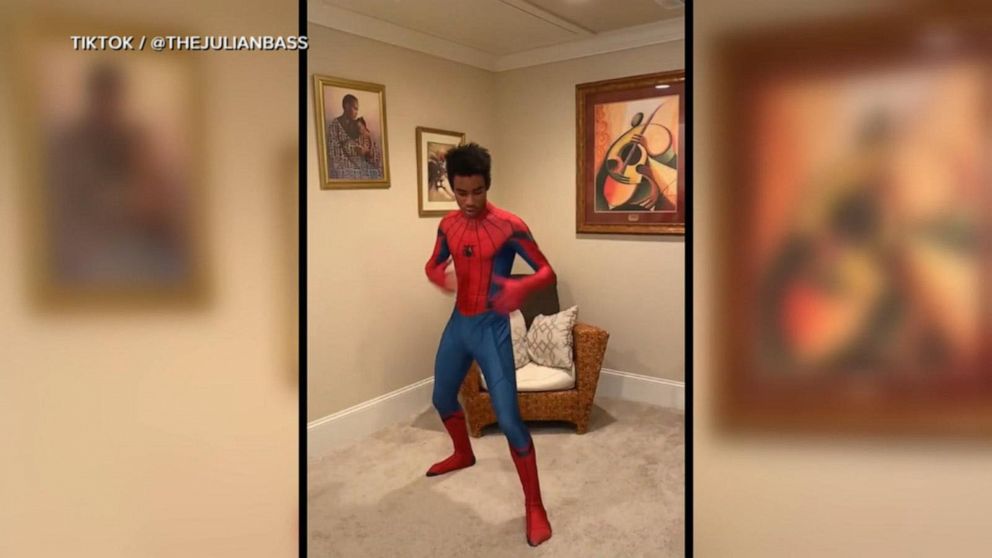 He then posted his work on his Twitter account asking his followers to "retweet this enough times that Disney calls."
As the video went viral, comments online said Bass even looks like the real-life version of Miles Morales from "Spider-Man: Into the Spider-Verse."
Shortly after, Bass heard from Disney Executive Chairman Bob Iger himself, who replied, "The world's gonna know your name!!!!" on Bass' video, which now has more than 22.6 million views on Twitter.
Filmmaker James Gunn and even Luke Skywalker himself, Mark Hamill, also shared praise for Bass. "Hire this man, Gunn!" said actor Zach Braff on Twitter.
Bass joined "Good Morning America" Thursday to talk about the moment and share a new video inspired by Marvel's "Doctor Strange," which he made exclusively for the show.
"I am going to try to capitalize on [the attention] now, with all of these people reaching out, and make the smartest move going forward," said Bass, who is a theater major at Georgia State University. "My family is even getting calls from people we don't know."
"It's crazy. Everyone's reaching out and saying congratulations and they love it," Bass added.
Among all of the A-list attention, Bass said he was most excited to hear from Marvel Studios Co-President Louis D'Esposito.
"This is Marvel Studios right here on the phone and I missed the first call, which is probably the worst thing you can do," Bass said with a laugh. "But I was able to call back and, you know, just make time for that. It's amazing."
Disney is the parent company of "Good Morning America" and ABC News