I became a mermaid for a day and it was magical
Heading to my mermaid lesson, I couldn't help but feel nervous. I had no idea what to expect. I knew I was going to put on a tail and jump into a pool, but that was pretty much it.
Upon arriving, I was greeted by a number of brightly dressed merpeople and handed a fabric tail. It was much lighter than the silicone ones worn by the pros I was about to swim with in the pool.
Lucky for me that would make my first go at being a mermaid easier.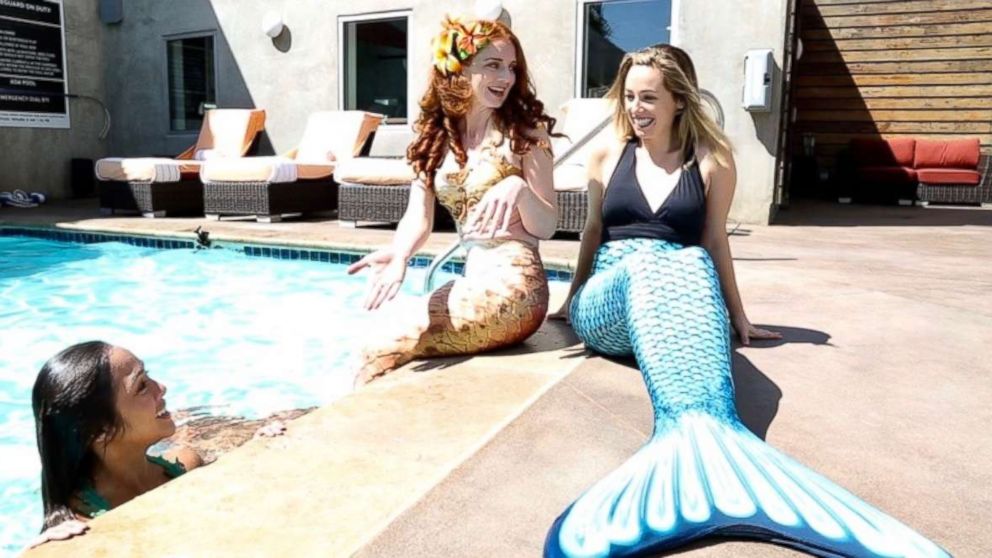 "Being a mermaid is like being a superhero."
I was a swimmer in high school so I had an advantage already being familiar with the butterfly stroke, a move I would come to know even better during my lesson.
"Being a mermaid is like being a superhero," said Virginia Hankins, the founder of Sheroes Entertainment, which runs the Los Angeles Mermaid School.
Professional mermaiding, as it is known, can cost up to $8,000 and one-day mermaid classes start at about $50, said Hankins.
The professionals there said they wanted to learn how to be mermaids in order to perform for and teach others, and they have fun doing it. Hankins said her one-day clients range from friends wanting to try something new, to first dates and bachelorette parties.
"You have no idea as to how incredible it is to go swimming in a fin," Hankins said.
Lying on my back I inserted my feet into slots at the bottom of the tail and slid the fabric up, my two legs morphing into one. I had visions of sinking to the bottom of the pool and having to be rescued by the other mermaids.
I sat by the side of the water, slowly sliding in tail first and envisioning I was about to become a mermaid.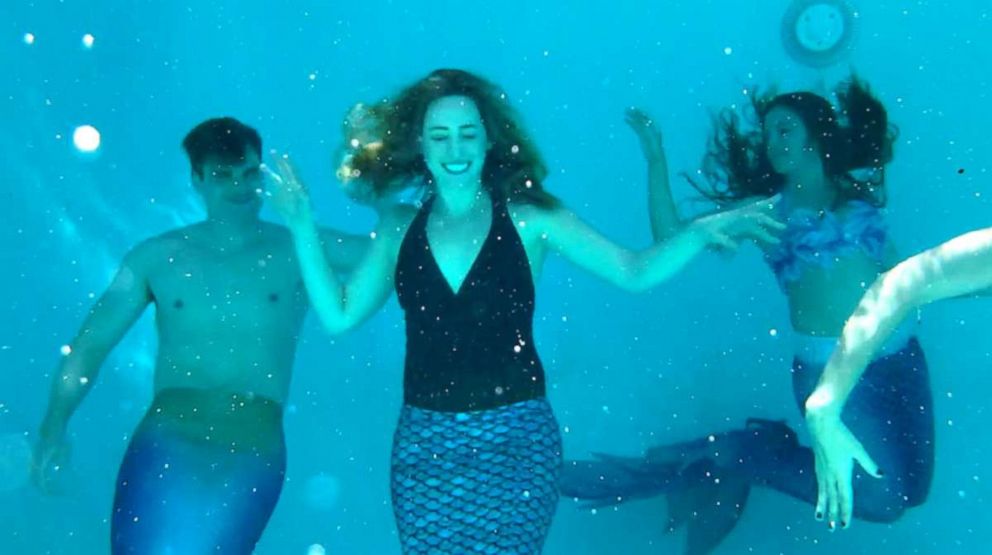 I lightly floated in the water and was surprisingly somewhat able to stand on my tail in the shallow end.
Then I dove in, mimicking the rhythm of the butterfly stroke and keeping my arms in front of my body by aligning them with my ears so as not to bump into any walls.
The other mermaids started teaching me their tricks, such as how to best swim by undulating their bodies and engaging their cores. I did handstands, learned bubble kisses and eventually made it to the deep end, becoming more comfortable with every stroke.
Overall, it was a bit more natural than I had expected, although it's only recommended for people who are comfortable swimming at least 200 meters freely. Of course, my tail was only a few pounds compared to the heavier ones some of my fellow merfolk were wearing, climbing as high as 35 pounds.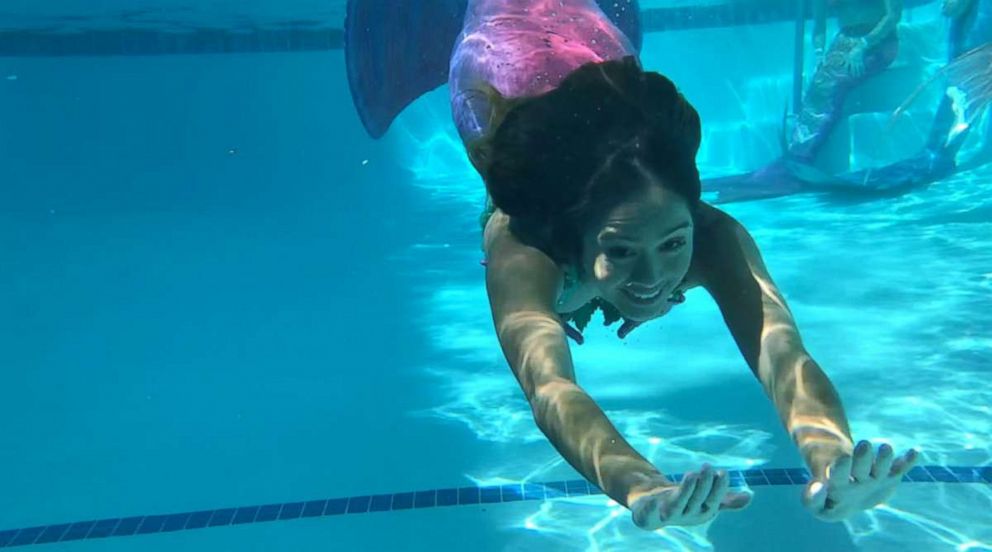 Spending a while in my new underwater world, I started imagining the life of a mermaid.
"There's no evidence that mermaids ever really existed, but probably were the figment of a sailor's imagination," said Dr. Chris Lowe, a professor of marine biology and the director of the shark lab at California State University, Long Beach. "They saw probably what were marine mammals and because they were at sea a long time probably started to envision those as mermaids, so this half-human, half-animal sort of creature," he added.
The lower part of a mermaid's body is related to that of a manatee or dugong, whose tails move through water more slowly than something like a tuna's tail, making them less efficient for quick swimming.
This story was originally published on April 27, 2018.