How to navigate adult life like a boss, from turning your job into a career, investing your hard-earned money, building relationships and more. Because adulting is not easy.
"I never thought I'd meet one of my bridesmaids on Bumble," says Allison Schmidt.
The Illinois teacher, 27, who moved to a suburb of Chicago two years ago, said she didn't know many people and didn't expect to find a best friend though a perceived dating app.
Bumble, which began as a way for singles to meet and date, moved into the best friend business with BFF in 2016. The company created the app to address how hard it can be -- especially for young women -- to make real connections post-college.
Alex Williamson, chief of brand at Bumble, said there are countless others like Schmidt, who leave a "friend factory" like high school and college, and feel somewhat lost.
"When you move to a new city for work, it's great to have work friends, but you need something that separates your work life from your personal life and that's hard to find," she explained. "Your friends are your consistency, they are the people that turn a new place into a home."
Williamson said she's found that women in a group setting or environment are often "guarded" with one another, which makes it even harder to make friends.
"There's this lack of support amongst women that's finally changing now with the women's empowerment, #MeToo, Times Up," she said. "But when we launched this in 2016, we found it was an immediate support system and everyone was kind to one another, when you're on there, everyone is on there to make a friend."
Bumble to bridesmaid
Audrey Westfall, 26, said she found it almost "impossible" to make friends in the suburbs of Chicago before she tried the app.
"I had work friends, but I never really hung out with them outside of work because you just end up talking about work when you're out," she said. "It's so hard to adult after college. I was feeling pretty lonely. I'm married and I'm happy but having girlfriends is different."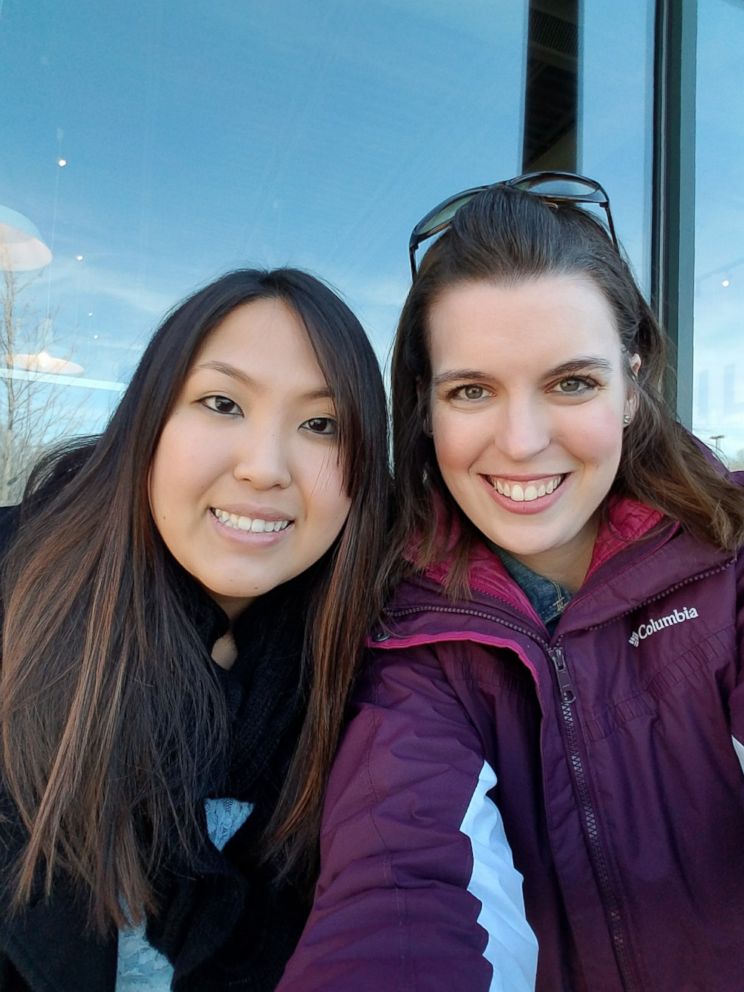 When Westfall tried Bumble BFF last March, she instantly clicked with Schmidt -- so much so that Westfall remembers scaring her fiance half to death because she was out for so long.
"We both loved Taylor Swift, had the same fashion sense and decided to hang out. She was my first Bumble date I guess," Westfall said. "I told my husband I'd be back in an hour or so and I ended up talking to her for like 4 hours. My husband was like, 'What happened, are you OK? I even pinged your phone, I wasn't sure if you got kidnapped!' He just wanted to make sure I was safe."
Their relationship "blossomed" so much so that Schmidt popped the question.
"I asked her to be my bridesmaid," she said. "I don't think she saw it coming, she knew she'd be invited, but I had to ask her about being a bridesmaid. Our friendship is just stronger than some of my friendships since college, some friends I've known for years."
In fact, Schmidt will tie the knot later this month.
"Your friends are your consistency, they are the people that turn a new place into a home," Westfall said.
What if one-on-one isn't right for you?
Paula Kostiuk, 26, had to deal with the opposite. She went to college just outside of Washington, D.C., and then watched as most of her friends moved away after graduation.
"My avenue for a social life was kind of gone," she said. "Which is super common in big cities. You're either staying in the big city cause that's where the job is or you're moving to the big city."
Kostiuk joined the "DC Unprofessionals" group on Meetup.com a few years ago, which she now helps organize. Groups as small as 20 or as large as 3,000 gather on Meetup. It's a buffet of experiences right at your fingertips. Her group boast almost 3,300 members and host happy hours, dinners, brunch outings, trivia nights and more.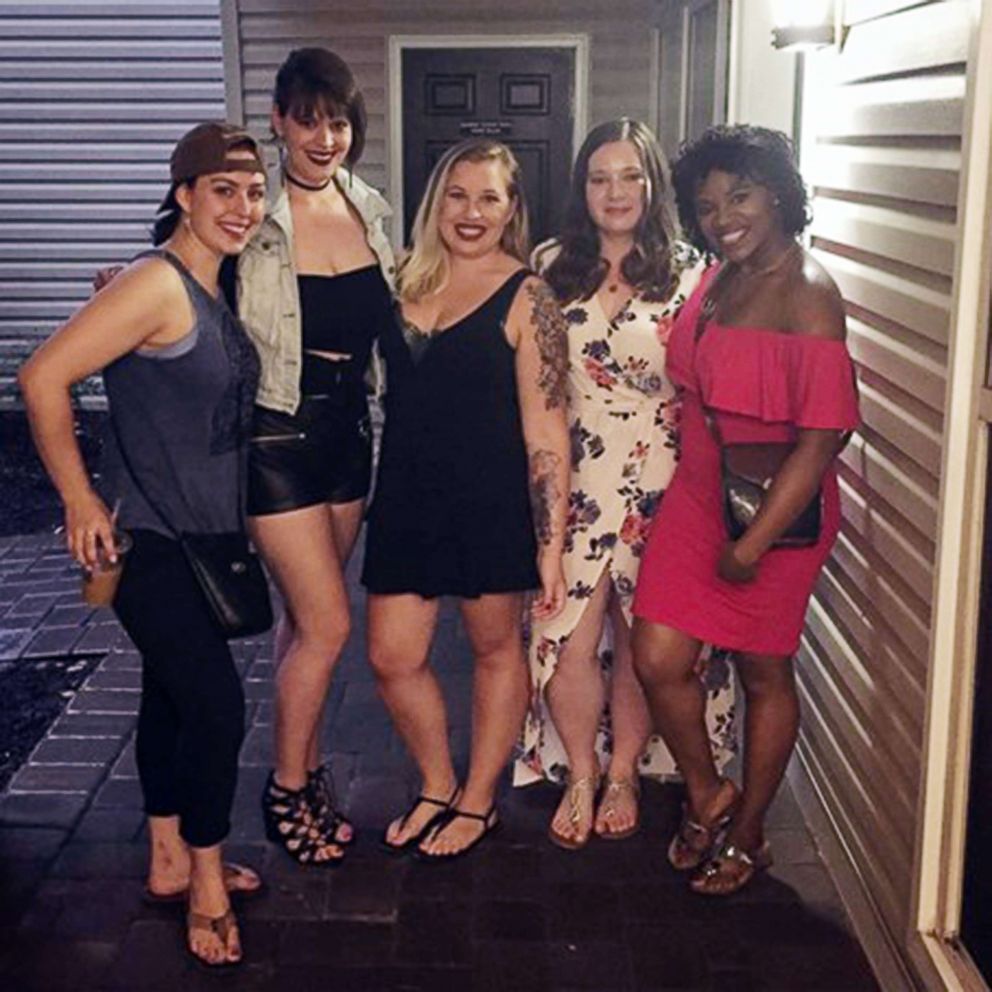 "Our motto is, 'All are welcome.' We don't care what you do, what your background is. We just want an avenue for you to socialize in," Kostiuk said.
"We were looking around in the Washington, D.C., Meetup community and saw a need for a younger group," she said. "We saw a need for a place that young people could have an avenue to socialize, because D.C. is such a transient city. People move here right out of college and then sometimes have no social life."
One-on-one meetings were a little too daunting for her, so the group hang is something that feels more natural.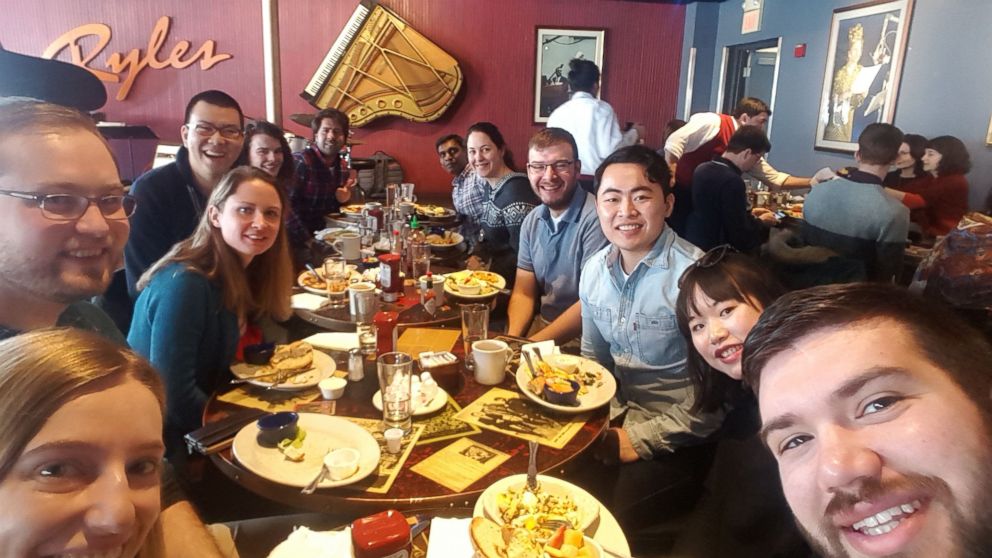 This doesn't mean there aren't people who still can't get over the "fear factor" of coming out to meet an entire group they didn't know before, according to Kostiuk.
"We always say ... come have a drink and just talk to people," she said.
And that philosophy definitely applies to Steve Man's unique group "Hey Siri How Do I Make New Friends After College" in Cambridge, Massachusetts.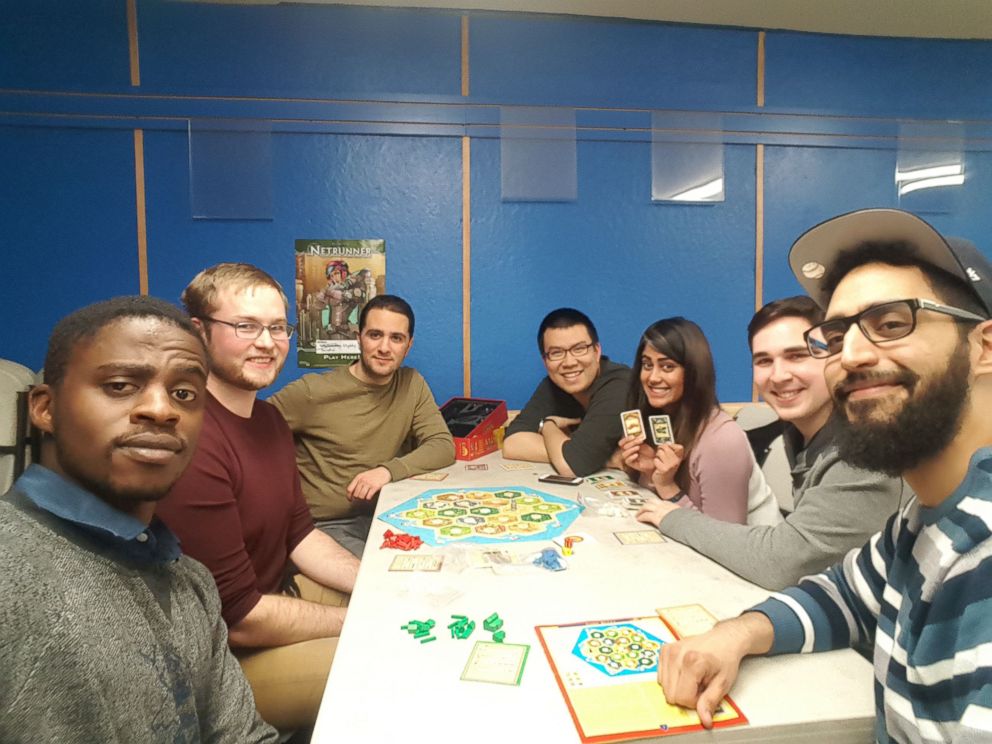 Like Kostiuk, many of Man's friends moved away after college and while he found a lot of apps that would help him date or find a job, he didn't know how he could just make a new buddy.
"As I've gotten more comfortable and gotten to know people more, I've started inviting people over to my apartment to watch movies too," he said. "I've found it doesn't really matter what you do, it's all about the people that come and just like to have a good time."