Most of the students enrolled at Lynhurst Baptist Church Preschool in Indianapolis are children of parents who have worked as essential workers during the coronavirus pandemic, and nearly all are from families that fall at or below the poverty line, according to the preschool's director, Renee Dixon.
And all 50 of the preschool's students, plus their siblings, received Christmas presents this year thanks to Dixon, who has spent her weeknights and weekends for the past year as an Uber and Lyft driver in order to make extra money to buy them gifts.
"A lot of the parents were telling me they can't buy their kids anything," Dixon told "Good Morning America." "I know how that feels, and I never want a child to ever feel that things you dream about never, ever come true, or that things you pray about never come true, or that the world isn't fair because of their living situation."
"I want them to feel that somebody did this for me, and I didn't ask them to do it for me, but they did it anyways," she said.
Dixon, a teacher for the past 25 years, began a side job as an Uber driver four years ago when she was a classroom teacher and needed extra money to buy gifts for her students.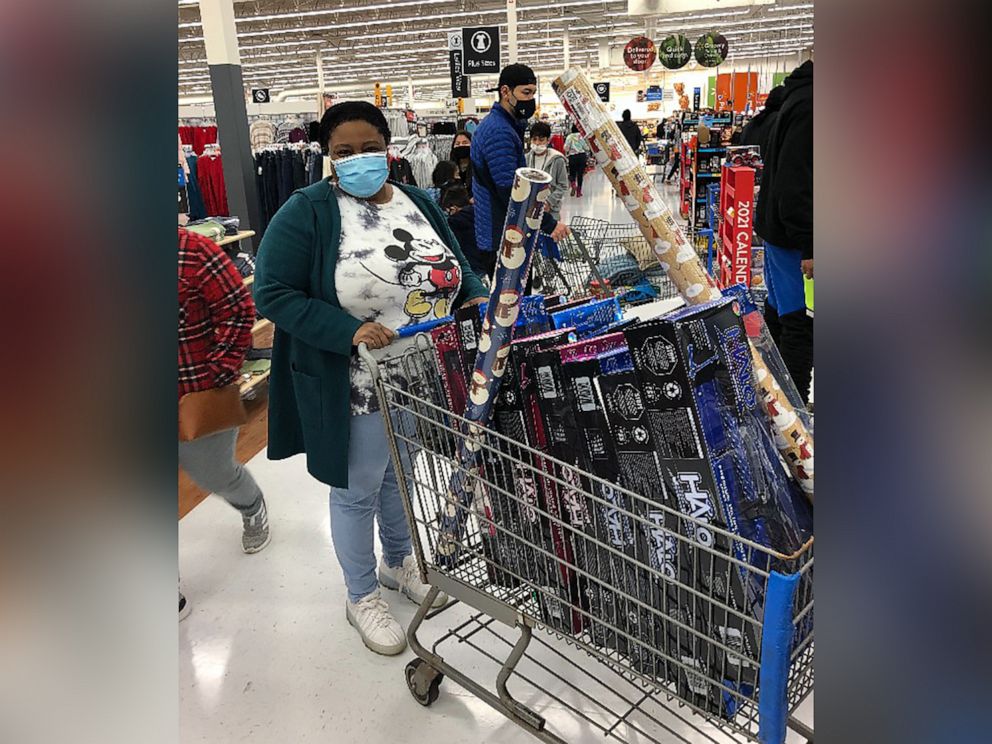 She continued the practice when she became the director of Lynhurst Baptist Church Preschool two years ago, and did so again this year under difficult circumstances due to the coronavirus pandemic.
Dixon, who lost three of her own family members to COVID-19, said enrollment at the school, which serves kids ages 1 to 12, dropped in half during the pandemic as students' parents lost their jobs. She also had difficulty finding work as an Uber driver due to decreased demand, so she signed up as a driver with Lyft, too, picking up rides whenever and wherever she could.
"We are thrilled to see her heartfelt story getting national attention, particularly during a very challenging year," a Lyft spokeswoman told "GMA" in a statement. "Lyft was originally created to help build and support communities through transportation so it is wonderful to see people like Renee take that spirit one step further for her students and their families."
When Dixon earned $100 from her driving, she headed to Target to buy not only toys and games for her students, but also essential items like winter clothing. Faced with decreased earnings from Uber and Lyft, Dixon said she also took money from her own paycheck to buy items for her students.
"This year, with COVID and everything that has really been taken away from the kids, at no fault of their own, I had to do something," said Dixon, whose story was first reported by The Washington Post. "The location of where the school is, it's not in the best neighborhood, but we make the best out of everything."
Even with the odds stacked against her, Dixon said as of last week, she was able to raise over $2,500 this year to spend on her students.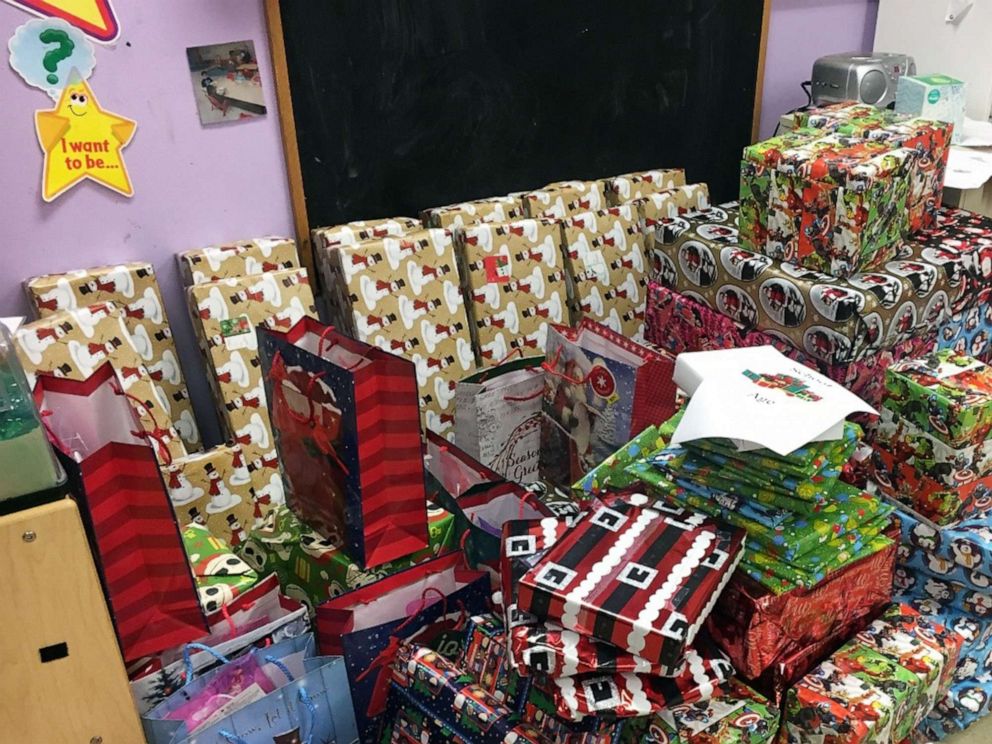 In addition to giving presents to her students and their siblings, Dixon also gave $50 bonuses to her staff of 12 teachers.
Dixon said the teachers wanted all the money to go to students, but she wanted to recognize them for being with her "through it all" this past year. The preschool was one of the few in the area to have stayed open since the start of the pandemic, according to Dixon.
Uber told "GMA" Monday it plans to match the money Dixon has earned to date and donate it to help her students.
"We're humbled by Renee's kindness, and we're delighted to help her efforts go twice as far for her community," Uber spokeswoman Lexi Levin Mitchel told "GMA" in a statement. "With this gift, we're wishing Renee and her students a safe and joyful holiday season."
Ben Wakefield, the pastor of Lynhurst Baptist Church, told "GMA" he sees firsthand the impact Dixon's generosity has on her students and their families, describing the preschool director as "amazing."
"I heard from the parents about how important [Dixon's work] was and how big of an impact that left on them," he said. "Renee has just stepped up. She's just a very giving person."
Wakefield said he knew Dixon also did some work as an Uber driver but had no idea the extent to which she worked outside of school to help students, because she "didn't go around talking about it or bragging about it."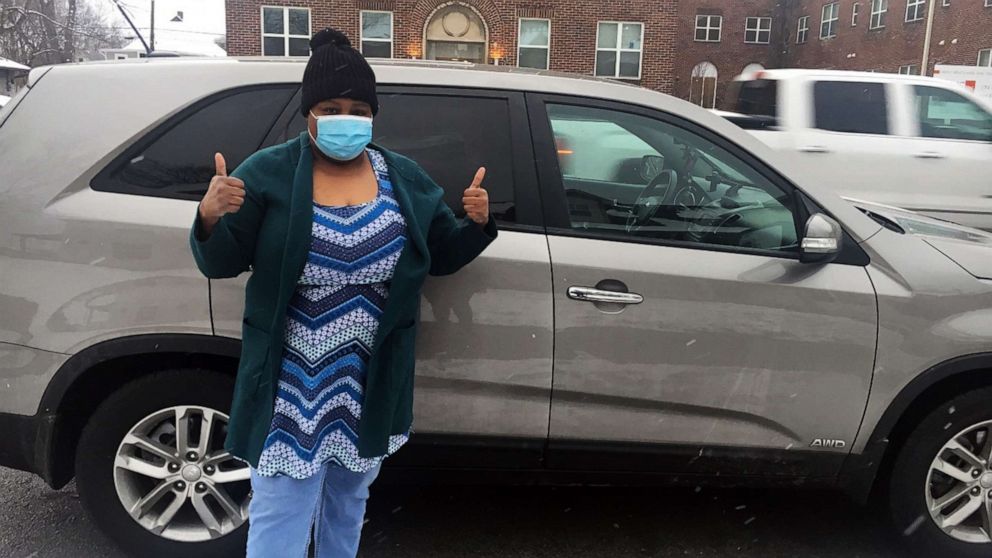 Dixon said it makes her feel uncomfortable to receive attention for her generosity, but she hopes that people learn from her story that teachers, especially early childhood educators, go above and beyond for their students.
"I don't like a big deal made about this, because this is something everyone should be doing," she said. "Taking care of kids and making sure people's needs are met and kids' needs are met, that's something everybody should be doing, and all year-round, not just at Christmas."
"And I want people to know that we as early childhood educators, we're out here with you fighting," Dixon added. "We are here, too, and we are trying to make the best of this situation."