Sanitation worker sings 'Greatest Love of All' to graduates
Two high school seniors celebrating their graduation day received a sweet song of congratulations from a sanitation worker, who told the graduates to keep working hard amidst the novel coronavirus pandemic.
Jule Gutierrez and Jada Rancharan are cousins and high school seniors in Ontario, California. They were in their front yard taking graduation pictures when Bruce Johnson happened to be driving by on his usual pickup route. He rolled down his window and stopped to wish the girls congratulations with a song.
"I'll say this, when I see girls do what you do, I celebrate," Johnson sang. "It's worth your hard work."
The sanitation worker of 22 years went on to reveal he lost two daughters to car accidents and when he sees girls graduating, it makes him feel positive.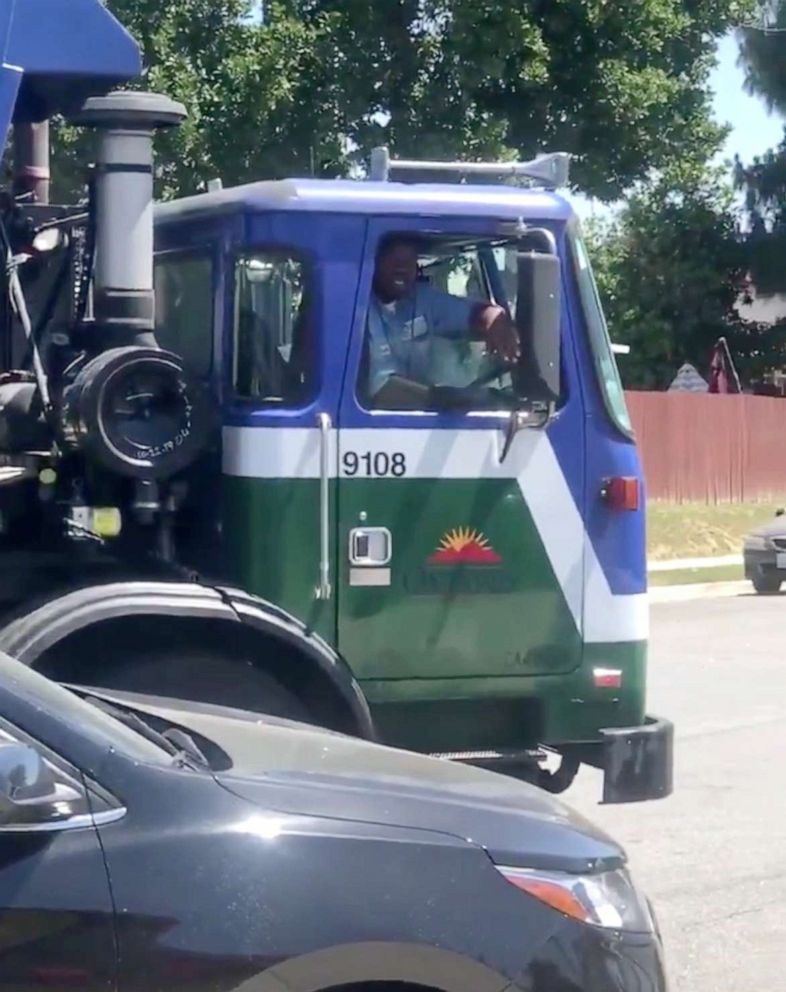 "When I see girls do what you do, I celebrate," Johnson said. "Always keep reaching, keep working hard and keep making your family proud."
Gutierrez captured the song on video and shared the moment in a now viral social media post, receiving thousands of retweets and likes, all praising Johnson for his touching tribute.
The graduates said they were moved and grateful for the kind words and song.