Since the seventh grade, 17-year-old Max Pacheco has dreamed of attending Georgia Institute of Technology. On Jan. 18, Pacheco checked the school's website and found out his dream was coming true -- he had been accepted.
The South Forsyth High School senior wanted to thank and surprise his favorite teacher, Dr. Gloria Green, an AP Spanish teacher who wrote a letter of recommendation on his behalf.
Pacheco delivered the good news to Dr. Green along with a bouquet -- and her response was priceless.
"So this past Saturday I was blessed to have been admitted into @GeorgiaTech. Today in school I surprised Dr. Green, one of the best teachers I've had and the teacher who wrote my recommendation, with the news. This was her reaction," wrote Pacheco.
The video has since garnered over 20,000 views on Twitter.
"I was very, very happy. It felt like it was my own child going to college," Green, who has a son at Georgia Tech, told "Good Morning America." "[The teachers] are told to invest in the children and to always think of them with intention -- I invested in my children and I got yellow roses in return."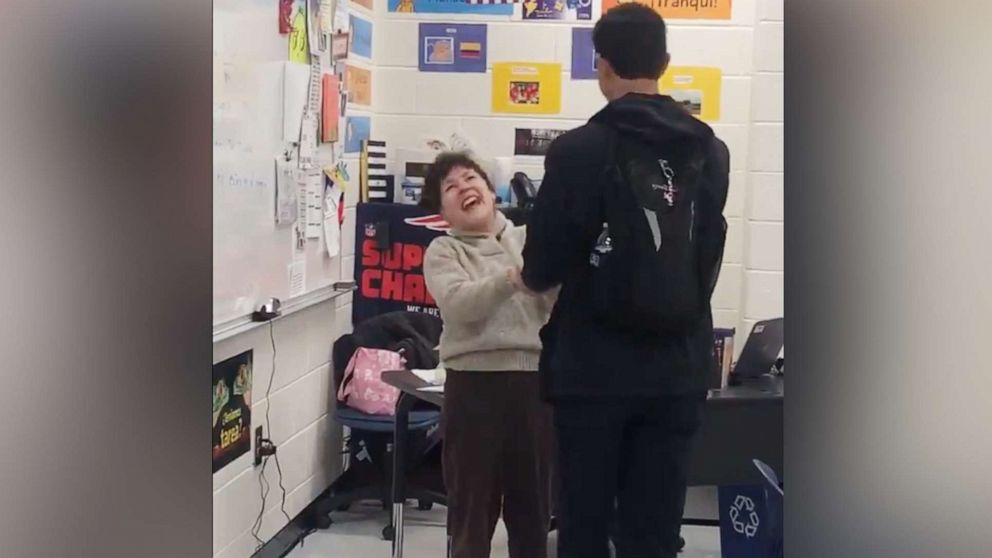 Green, who has been a teacher for 27 years, said she liked Pacheco's ability to work with others, his warm heart and his confidence, and easily connected with him when he was a student in her class. Pacheco, whose first language is Spanish, told "GMA" that Green's patience, impressive experience and genuine care for her students led him to ask for the recommendation.
"When I told her I got into [Georgia Tech], she just went nuts," said Pacheco, who plans to study mechanical engineering. "She started hugging me, she started dancing, and it really made me tear up because you can really see and feel how much she cared about me. She knew that it was my dream to go to Tech and how hard I worked for it."
According to a press release, out of 22,000 Early Action applicants, more than 4,500 students were admitted to Georgia Tech on Saturday. Steven Norris, the assistant director of social media, was touched when he saw the video and retweeted it on behalf of Georgia Tech.
"When I was in high school, I don't know if I would have had the maturity to think I need to go back and thank those teachers who helped me get to this moment," said Norris. "This young man, Max, has a maturity beyond his years to remember to have gratitude to the folks who went above and beyond for you."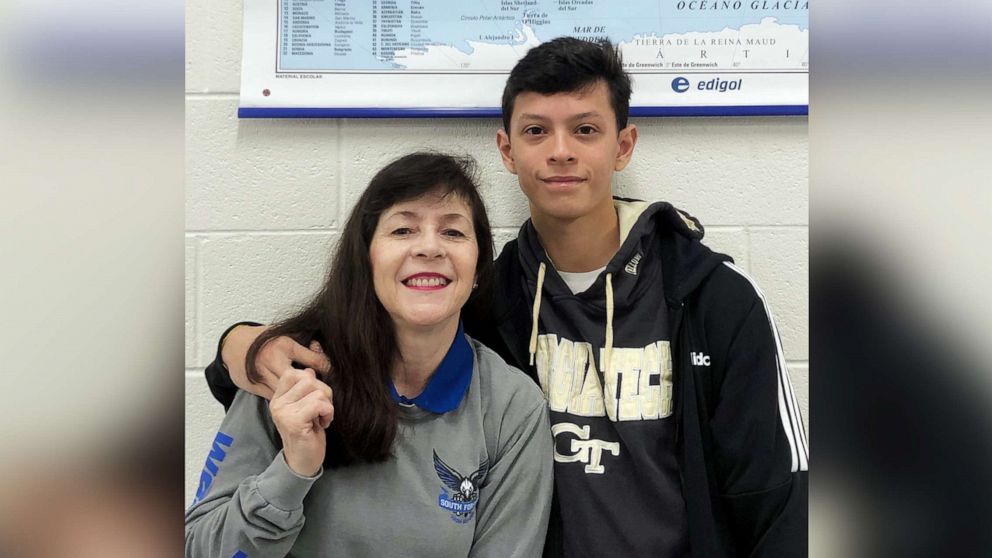 Along with Green, Pacheco expressed gratitude toward his best friends and the community he's found within South Forsyth High School.
"Not only does [Dr. Green] teach the class very well, but by connecting with her students, she really knows how to fill the needs of each individual student," Pacheco said.
"In [that] moment, I just felt like her son or something, and it made me feel really special."