Annmarie Small was working as a teacher and raising her 5-year-old son in Kingston, Jamaica, when she decided in 2007 to move to America to make a better life for her family.
She moved to Tallahassee, Florida, where she knew no one, and was hired as a teacher at Cornerstone Learning Community, a small private school that teaches pre-kindergarten through eighth grade.
Small remembers being met by Cornerstone students, parents and faculty when she arrived at the airport.
Last week, Small was cheered on by current and former students as she took the oath to become a U.S. citizen.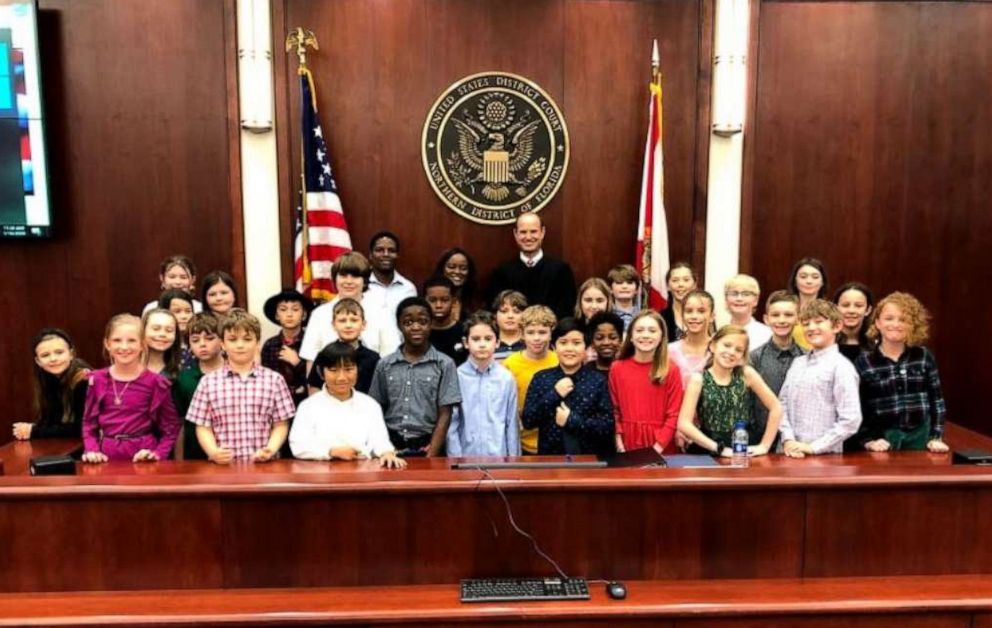 "I use the term 'bag of emotions' because that's exactly what it was," Small, 42, said of her reaction. "When everything was quiet after the ceremony and I went home, I cried, and it was tears of joy."
"I'm so happy the process is over now because it's been a long process," she said. "And there were tears of joy because I've had the support of Cornerstone since day one."
"It's so special to me because it's not just one particular group," Small added. "Every year, I've had students and teachers and parents rooting for me."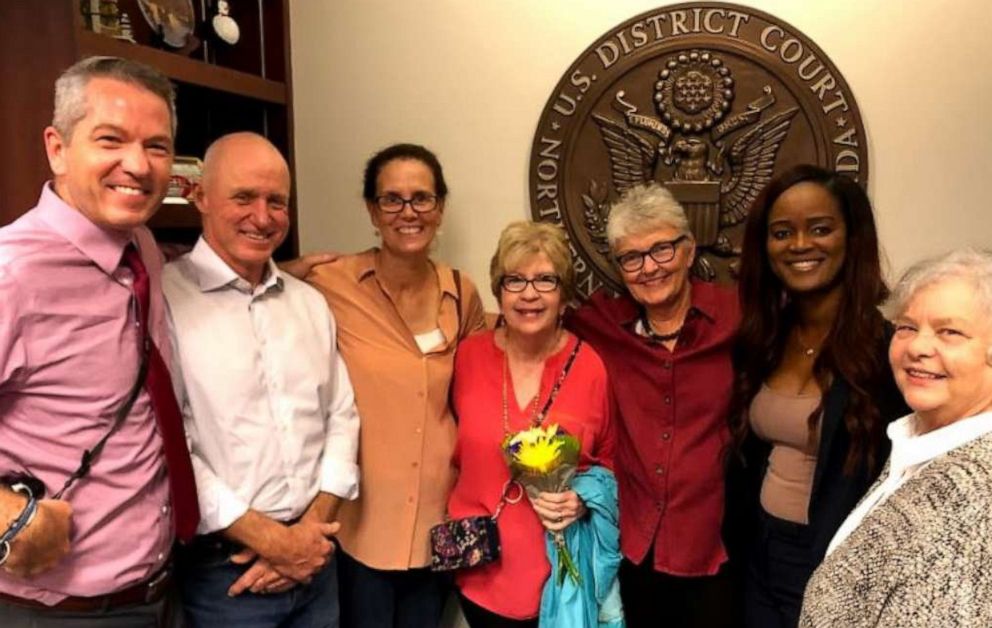 Attending the ceremony with Small at Leon County Federal Courthouse was her current fourth grade class, as well as the school's fifth, sixth, seventh and eighth grade students, most of whom had Small as a teacher.
When the courtroom could not fit all the students, the middle schoolers stood outside. They waved American flags and cheered as the courthouse emptied, with more than 70 people who became citizens exiting alongside Small.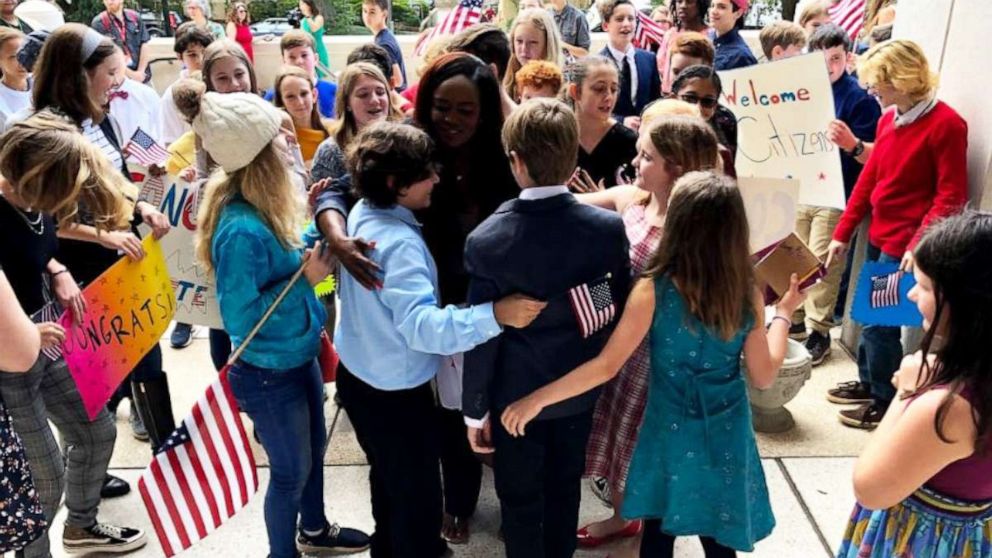 "There was a feeling that this is what we should be doing as a nation, welcoming our new citizens, that we are a nation of immigrants and this process is essential to our national identity, and being able to share that with students and to humanize it was amazing," said Jason Flom, Cornerstone's director.
Flom was part of the committee that hired Small as a teacher 13 years ago. He described knowing right away that she would be a good fit for Cornerstone and said her becoming a U.S. citizen called for a school-wide celebration.
"She's been a fixture of our school for a long time, and she's been a teacher leader, and coordinates our after school program and coordinates our summer camp program," he said. "She really works hard as a professional and as a human to connect with kids."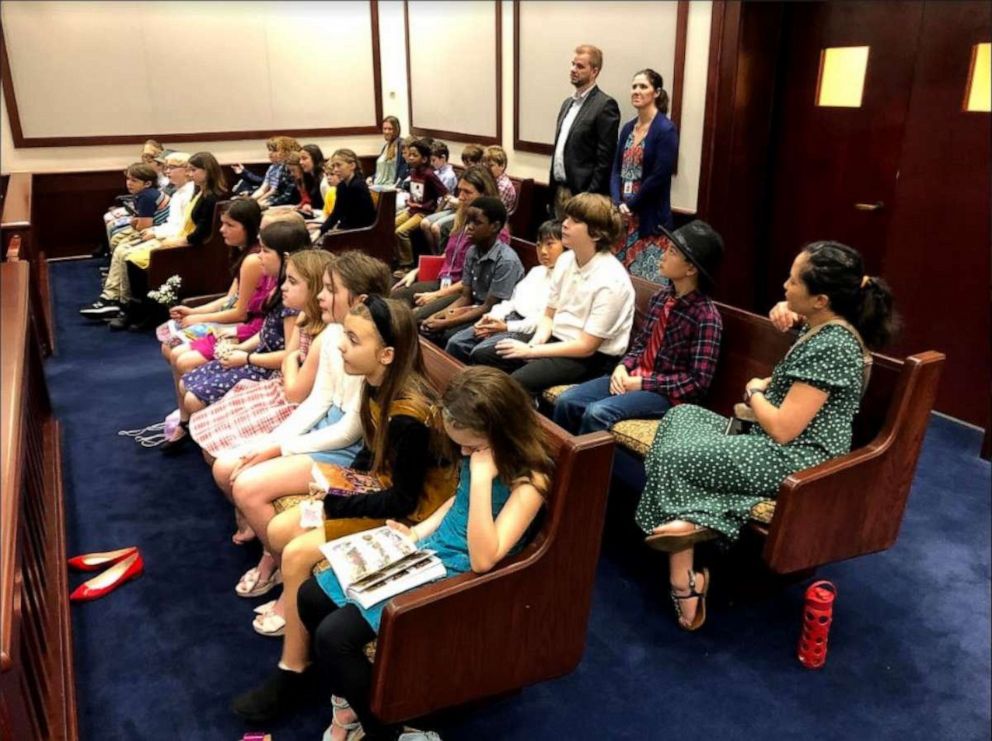 Small, whose son, now 18, attended Cornerstone, remembers being welcomed instantly at the school despite her concerns coming in as someone with an accent from a different culture.
"I'm forever grateful," she said. "Even working with a master's degree in Jamaica I couldn't make ends meet, but here I'm better able to support my family back home and myself and my son."
After the ceremony Small was surprised with an "American party" at the school that featured apple pie, ice cream and an all-American playlist created by a student.
She said she hopes she's an inspiration to her students and to anyone who reads her story, saying, "The road may be long and rugged and tough, but just don't give up -- keep going."