This teacher built a library in her garage when she realized her students didn't have close access to a public library
Teacher creates little free library in her garage
Jennifer Martin, an elementary-school reading teacher in Texas, has spent the past several years adding more than 1,500 books to her personal collection.
All of those books, and hundreds more that have been recently donated, are now available to children in Martin's neighborhood, thanks to a free library she opened in the garage of her home.
"It was a no-brainer," Martin told "Good Morning America" about opening a library in her home. "In order to create a lifelong reader, a student has to find the joy of reading."
Martin, a 20-year teaching veteran, has for the past three years taught in a school district outside of Austin, Texas, that draws in students from many, more remote neighborhoods.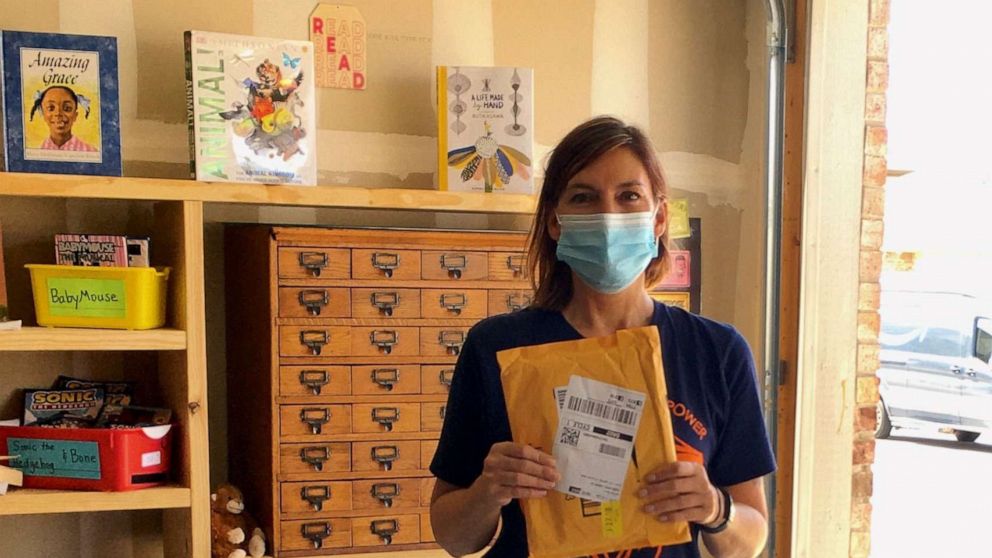 Because of the school district's location, Martin said the public library closest to her elementary school is at least 15 miles away, and it's difficult for her students to access.
While the students can check out books from the school library, Martin said she also wanted them to have the experience of picking out and having access to books at a library they could visit during non-school hours.
So using books she has collected herself and in many cases paid for out of her own pocket, Martin opened her own library in the home she shares with her dad.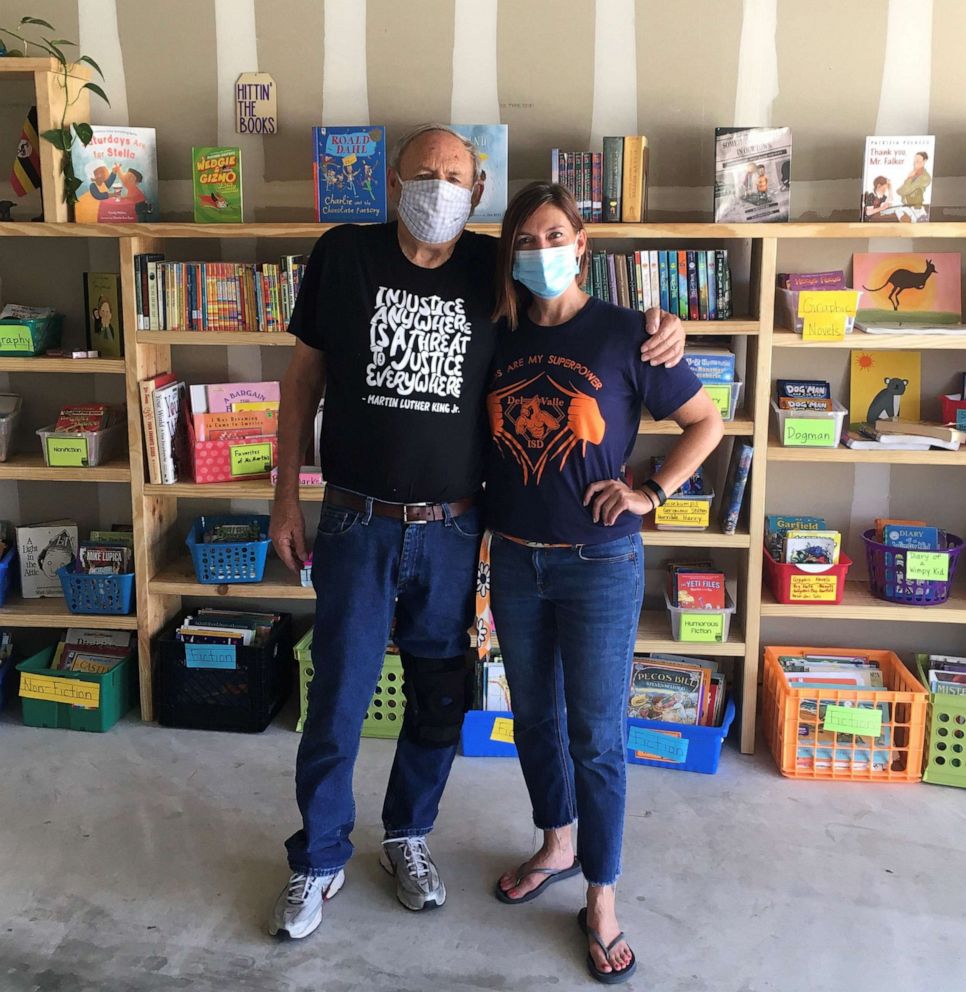 "The stars just aligned that I don't have children and I don't have a garage full of toys, so I have the space," she said. "And I live in a neighborhood where 40% to 50% of our [elementary school] kids live."
Martin, who would previously check out books herself from the Austin Public Library for her students to read, accumulated such a large collection of books by taking in old titles that the school no longer wanted, and by making nearly weekly visits to a store in Austin that sells surplus books for 50 cents apiece.
"When I discovered that, I would just go in and see so many titles that I knew my kids wanted," she said. "I don't need to go out to eat for fancy food. Instead, I can spend $20 and get dozens of books."
Martin's library operates on an honor system that allows children to check out two books at a time for any amount of time. When they have read those books, they may return them and get two more.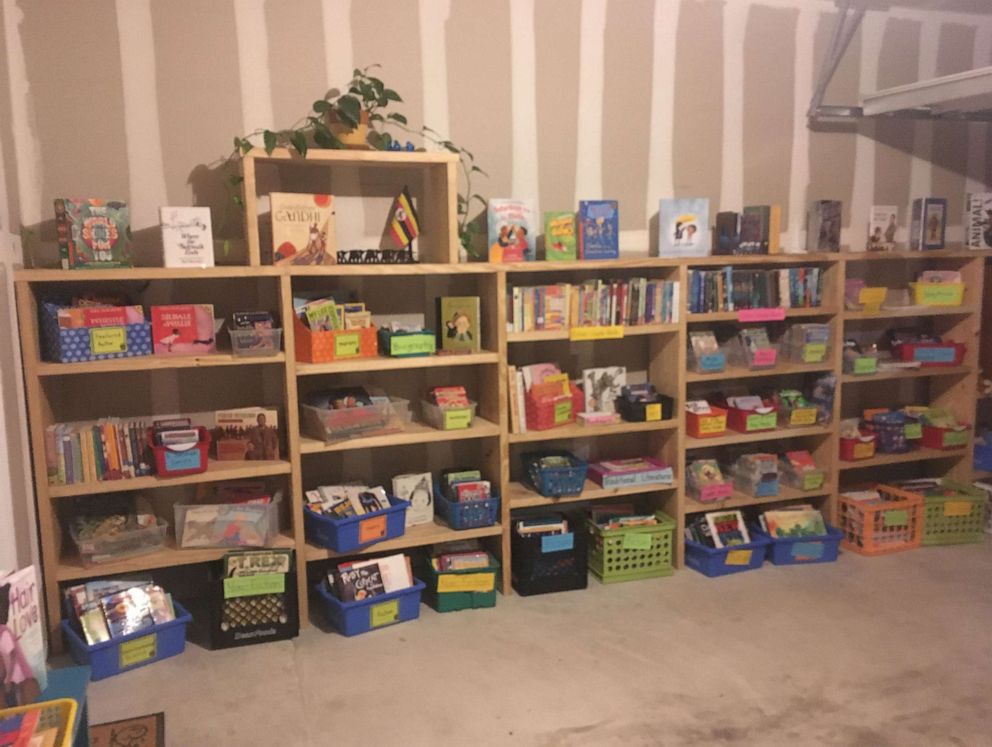 These days, the library requires masks and is following social distancing guidelines due to the coronavirus pandemic. Martin said she is also following local guidelines when it comes to cleaning and sanitizing the books.
Martin said that even while adhering to social distancing, the library has been a way for her to connect with students and for students to connect with each other over books. The school district returned to school earlier this month through virtual learning.
"When they come, they get to see you and talk to you, and we're talking books," she said. "I saw a kid on Monday and he said he finished a book, which means he read on Saturday and Sunday, when I didn't tell him to read. He just really wanted to read the book."
Martin recalled another incident when a neighborhood kid drove by on a bicycle, asked her if her garage was really a library and then picked out a "Goosebumps" book he had always wanted to read.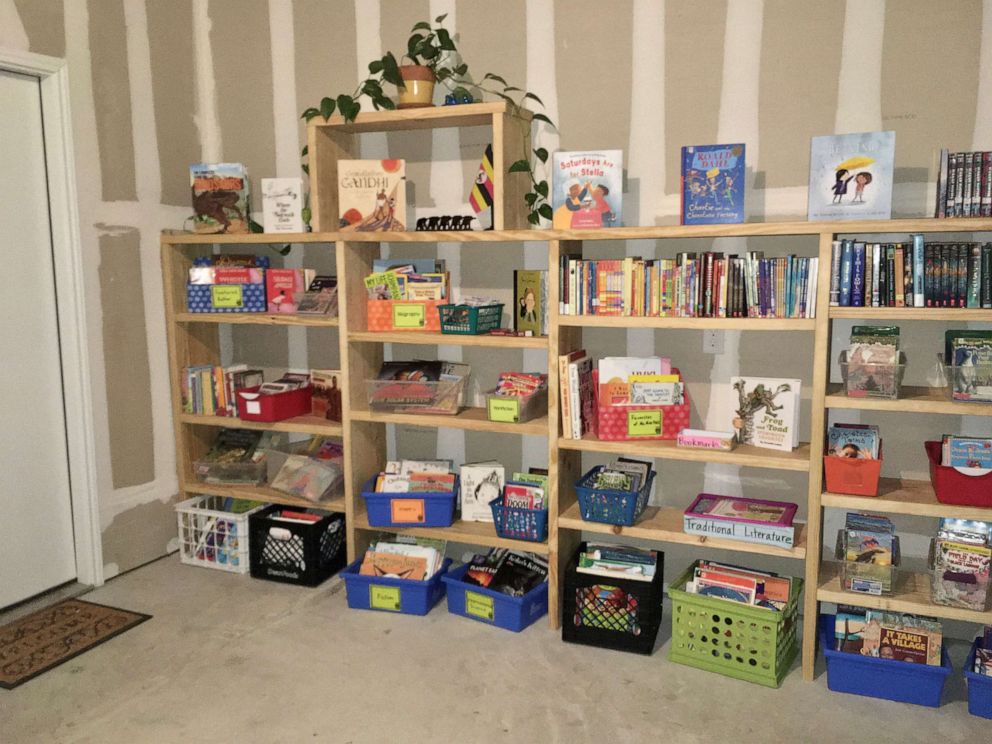 She hopes more of those interactions happen inside her garage library so that students turn into lifelong readers.
"Reading is the crux of everything," she said. "It doesn't even matter what you're doing or what you're teaching if you haven't helped bridge the gap between a student and the world of literature, and access to books is the first way to do that."