New book celebrates late professor from 'Tuesdays with Morrie'
Nearly 30 years ago, Morrie Schwartz, a retired Brandeis University sociology professor who was dying from ALS, sat down with former ABC's "Nightline" anchor Ted Koppel to talk about facing death.
"This culture is so stuck on death, in terms of its fear, hiding it, not knowing what to do with it, that what I'm saying is, is there an alternative way of looking at it?" Schwartz said in the spring of 1995.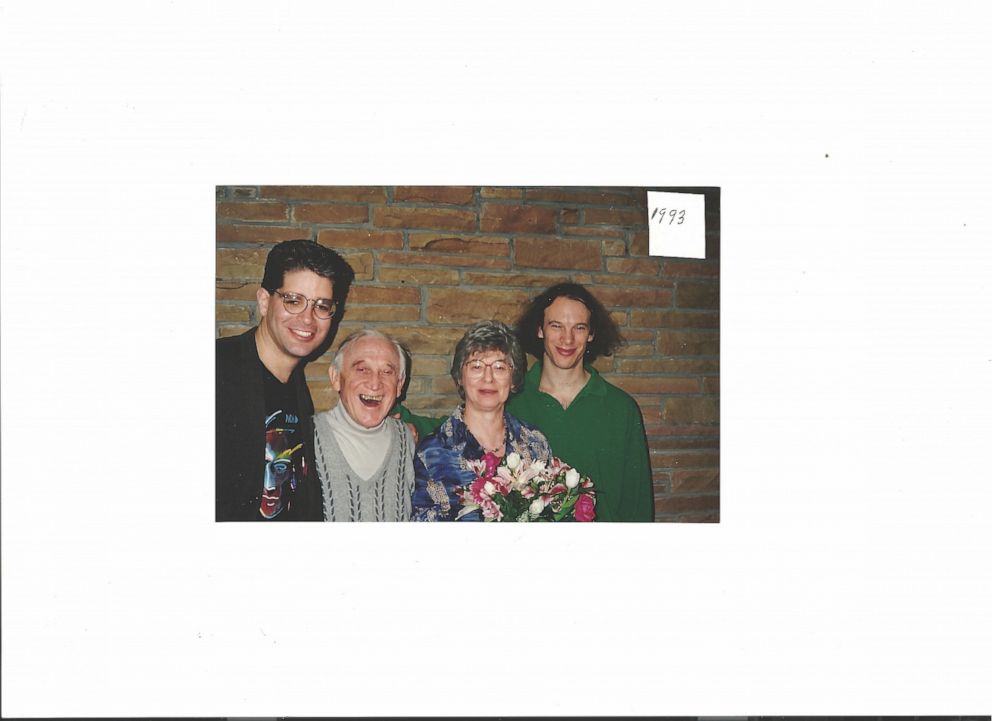 Over the course of several months in 1995, Schwartz and Koppel met for three conversations in what would become one of the most popular series "Nightline" ever aired.
"To the very end, the disease is not going to get my spirit. ... It will get my body. It will not get my spirit," Schwartz told "Nightline" in the fall of 1995.
The professor spoke to "Nightline," teaching viewers one of his last lessons: How to die while still living.
One of those viewers watching at the time was Mitch Albom, a former student, who began visiting his old professor every Tuesday until Schwartz died in November of 1995. Afterward, Albom went on to write about their visits and publish the wildly successful book, "Tuesdays with Morrie," which has since sold more than 18 million copies.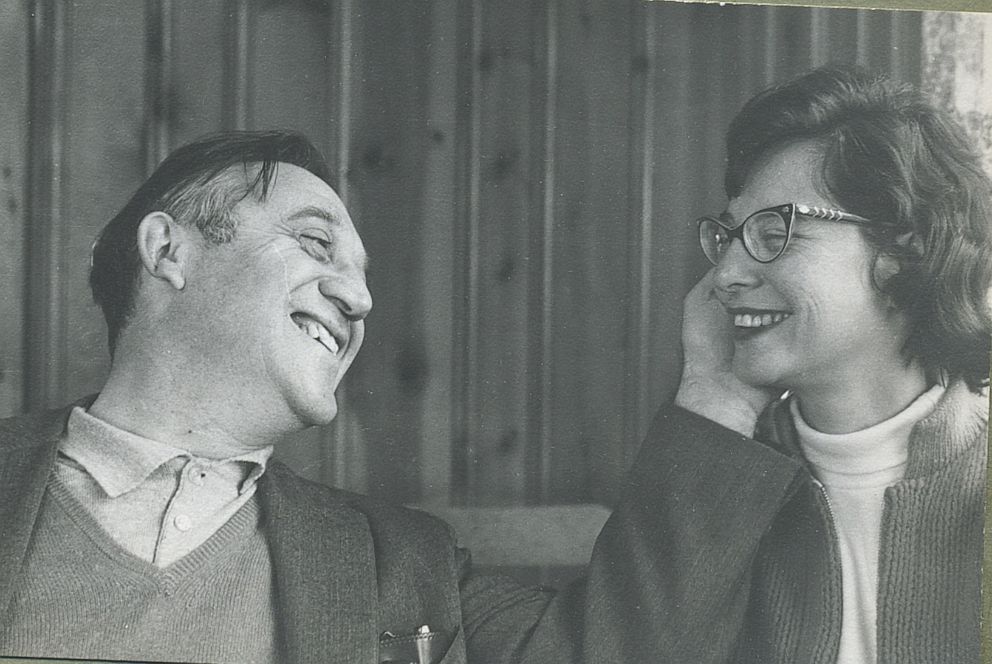 Now, decades after Schwartz first shared his insights, the late professor's son is helping his father share a few last words.
Rob Schwartz, Morrie Schwartz's youngest son, said that after his father died, he discovered a manuscript his father had written and put away in a drawer before he became ill.
"He started [the book] in 1988 and he finished it in 1992. It was really his thoughts about life and a really in-depth dive into how he wanted to approach aging," Rob Schwartz told "Good Morning America" co-anchor George Stephanopoulos. "He thought it could be helpful for other people to approach aging and just in general, living creatively, vibrantly and joyously."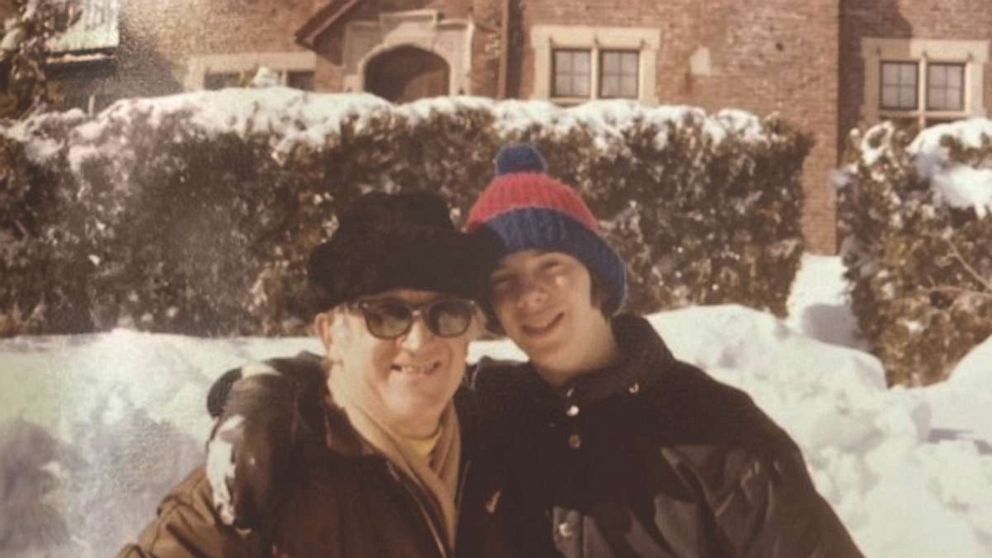 Rob Schwartz edited his father's words into the new book, "The Wisdom of Morrie: Living and Aging Creatively and Joyfully," set to be published April 18.
"I just hear my father's voice in this book. It's so filled with his love of life, and his love of people, and his connection to humanity," Rob Schwartz said.
Rob Schwartz said the new book is a "deep dive" into his father's thoughts about "what it means to be human and how we can improve our lives," particularly when it comes to aging.
"My father wrote this book aimed at aging people because he felt that our society was so ageist and that people had internalized these negative emotions about aging, and then he outlines real, practical, day-to-day things which people can do to improve their lives," he continued.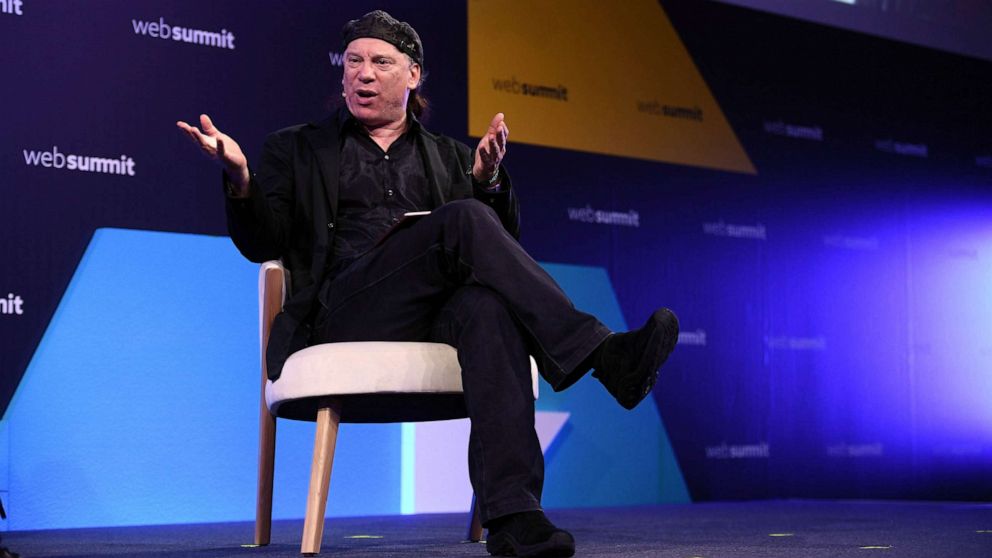 Rob Schwartz said that, for example, "laughter" was something his father focused on.
"Laughter is incredibly important. You need to have laughter in your life. Find what makes you laugh and indulge in that," he said.
Ultimately, Rob Schwartz said that they decided to release his father's book so that his father could continue to do what he loved: teach others.
"When a person is dying, when I am dying, I don't only have to be taking. I can also be giving," Morrie Schwartz said in 1995.
Watch more tonight on "Nightline" on ABC at 12:35 a.m. ET.