At 102 years old, Jean Bailey is not slowing down.
Bailey, an independent living resident at Elk Ridge Village, a senior living community in Omaha, Nebraska, has been leading fitness sessions for her neighbors since the COVID-19 pandemic first started in 2020.
"We couldn't get out and so we just get out on our floor and started and it just got to be a habit," Bailey explained in an interview with "Good Morning America," adding that she's been fitness instructing for at least 15 years now.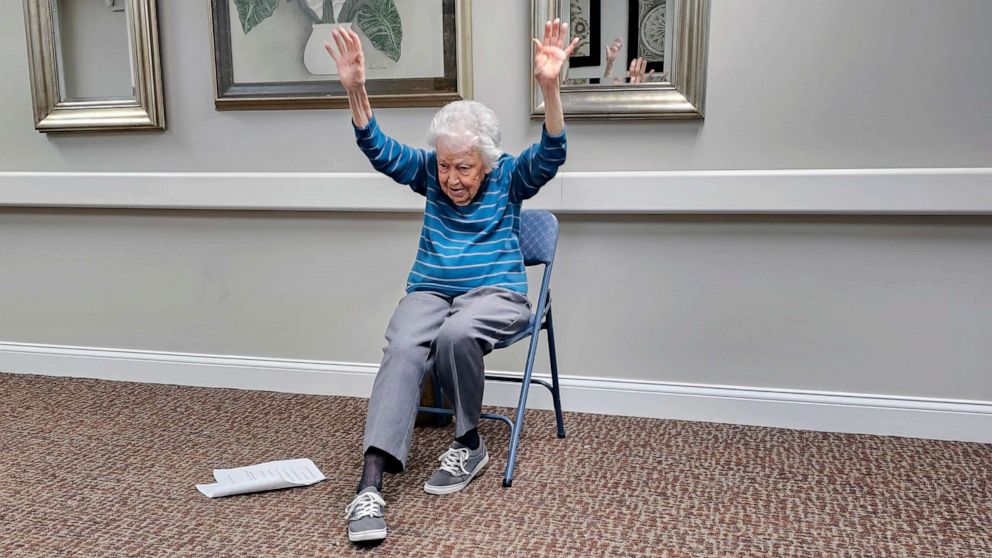 Approximately 10 to 12 residents regularly attend Bailey's class, which is held four times a week and involves various movements like circular foot stretches and arm swimming stretches. Although Bailey, a former 4-H leader, herself said she's "kind of strict" about the moves, she encourages everyone to get started at their own pace and "just move."
"You don't have to start out doing this as very strict. But, and we have a couple that -- one girl has had a stroke and and there's one who has arthritis -- and I just tell them to, I don't care what they do but move," Bailey said.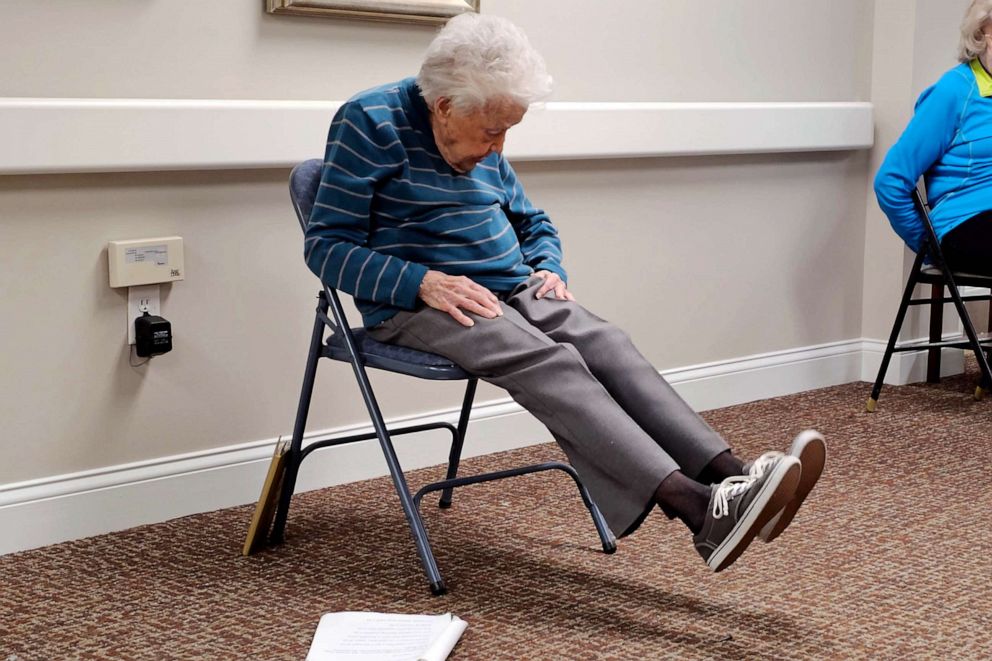 Bailey said she doesn't have a favorite move but emphasizes a holistic approach to moving the whole body.
"You just start with your chin on your chest and then you end up making circles with your head and you go to your arms and you go to your legs, you go to your back," Bailey explained. "They're all really good, especially the moving parts of your knees and hips and that kind of thing. It's pretty important to keep those moving fully if you keep walking."
Aside from staying active, Bailey, who previously owned a floral business, said she's also keen on keeping up with the community at Elk Ridge Village and enjoys playing card games and dealing blackjack specifically.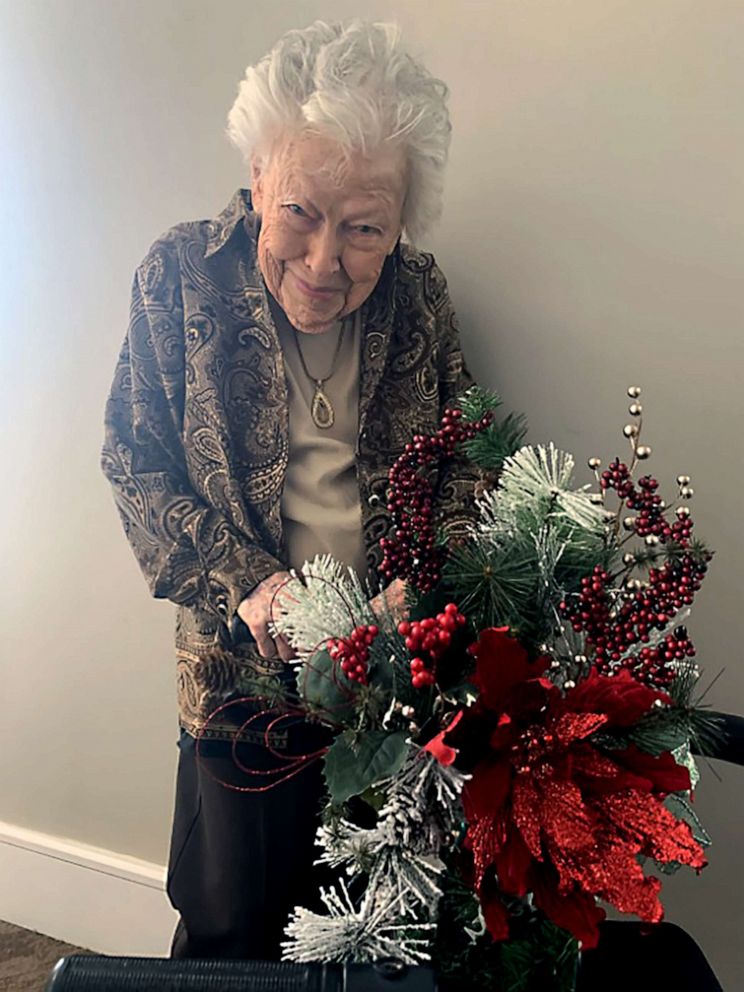 Sean Tran, an operations director at Elk Ridge Village, has known Bailey ever since she moved in 14 years ago and said she is "very welcoming to everyone" and maintains a "very positive outlook."
"She pretty much participates in almost every activity that we've got here. So everybody knows who she is and you can't help but want to hang out and spend some time with her. She's the sweetest," Tran said.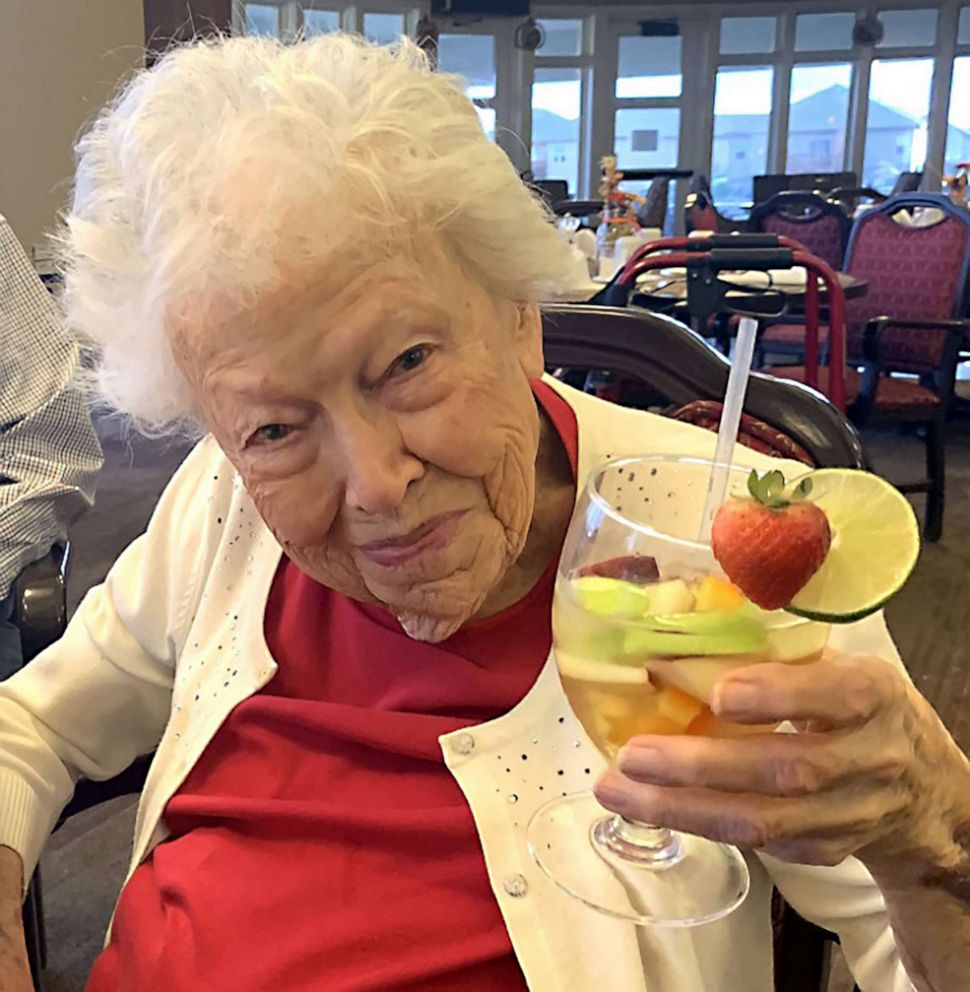 As for the secret to her longevity, Bailey said she doesn't think there's been any steadfast formula.
"There isn't any secret. I bet probably genes has something to do with it, the fact that I've always been busy," Bailey said. "I always have a saying for the girls before we start exercising and today was, 'The only way you can multiply happiness is to divide it.'"
Editor's note: This was originally published on March 14, 2023.