A Pennsylvania teen who went viral for his reaction to being accepted into college will graduate high school on Saturday -- and his entire college tuition has already been paid for.
Amir Staten, 17, of Philadelphia gained national attention in February when he sprinted down a street, crying and yelling in joy after learning he was accepted into Morehouse College, an all-male historically black university in Atlanta.
A few months later, the soon-to-be high school graduate learned that he had also earned a four-year, full-ride scholarship to Morehouse.
In a video shared by his mom Karlynne Staten, Amir can be seen crying in disbelief after learning via email that he had been named one of 15 Bonner Scholars, a community service-focused scholarship program.
"You don't have to pay for college," Amir can be heard telling his mom in the video.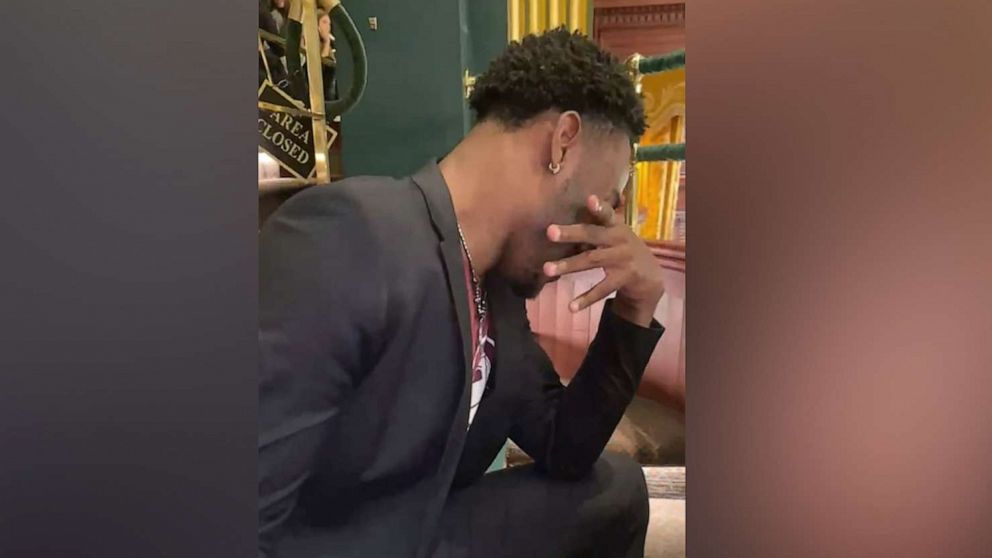 Staten told "Good Morning America" that Amir went "above and beyond" during his high school years, maintaining honor roll grades while also being captain of the basketball team and head of his school's Black Student Union.
He also completed over 120 hours of community service, according to Staten.
"He has gone above and beyond of what is expected of him," she said. "Now he can kind of breathe easy."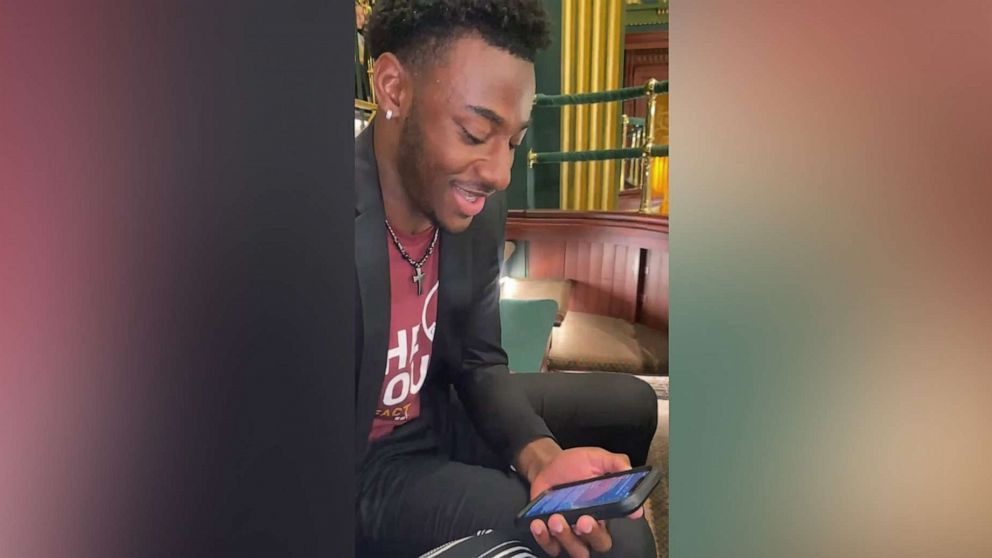 Staten said she can also breathe easier now that her son's college tuition is covered in full. The total estimated cost for attending Morehouse is just over $51,000 per year, according to the school's website.
"He has a twin sister and I also foster a young boy who is one of Amir's friends," Staten said. "I have been working three or four jobs for the last four or five years so I could try to save up and maintain a household and still have some type of funding [for their college degrees]."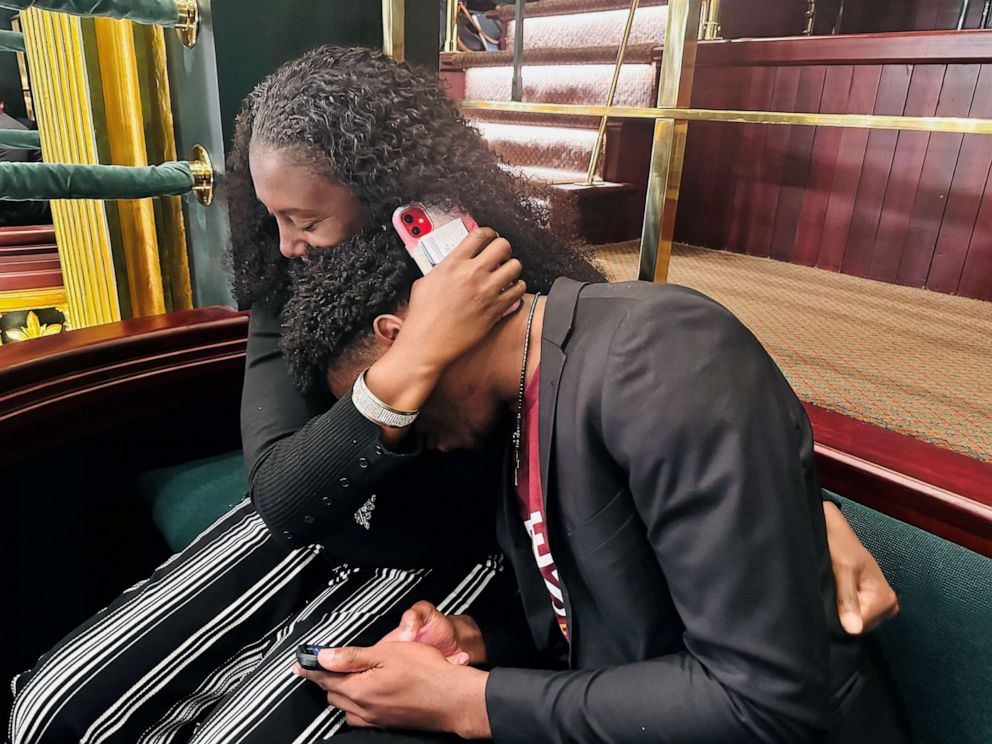 As a Bonner Scholar at Morehouse, Amir will have to maintain at least a 2.5 grade point average and complete around 10 hours of community service per week. During his senior year, Amir and his fellow scholars will travel to the Dominican Republic to work abroad in an orphanage, according to Kevin Booker, vice president for student services and dean of Morehouse College.
Booker said Amir was chosen for the scholarship by a panel of staff and current Bonner Scholars at the college.
"We develop student leaders and we start immediately. It doesn't happen after they graduate," Booker said. "And some of those student leaders selected Amir because they see in him what's needed to be a man of Morehouse, and eventually a Morehouse man."
Booker said the panel saw in Amir a student who is energetic and "highly-motivated," but they did not know that he had already achieved viral fame for his energetic reaction to being accepted into Morehouse.
"Amir didn't say, 'You guys may have seen me on social media.' He didn't share any of that," Booker said. "He simply came as the person he is and earned this on his own."
Booker said, however, that seeing Amir's reaction to wanting to attend Morehouse moved him personally.
"As a Morehouse College alum, as a Morehouse College dad -- my son just graduated -- and an administrator, there is no better feeling for me than seeing a young man like Amir, who hasn't even walked these grounds [as a student] yet but feels what this college can do for him," Booker said. "He realizes that and wants to be a part of that history, and the history is long. We want Amir to be amongst the ranks of the great men who have come before him."