At 6 years old, Kendall Rae Johnson has already made history as the youngest certified farmer in the state of Georgia.
In order to become a certified farmer, Kendall received her business entity at the state and federal level under the name "aGROWKulture." She also joined a number of farming organizations, including Georgia Grown, a division of Georgia's Department of Agriculture, and the Georgia Farm Bureau. As an official farmer, she can apply to grants, scholarships and purchase land under her business.
Kendall first caught her green thumb from her great-grandmother Laura "Kate" Williams. From there, she continued to show interest, moving on to grow everything from carrots to okra, squash, zucchini and strawberries.
"She started out in a patio garden and the patio garden grew from a little bitty something to, by the time her fourth birthday came, we had a full-fledged garden in our backyard," Kendall's mother, Ursula Johnson, said. "And then we moved, and now she has a farm."
Kendall has dedicated herself to spreading awareness about farming to her peers. She started out with a monthly gardening club, where families help her harvest, plant and produce subscription food boxes. Her mission is to teach other kids about where their food actually comes from.
Kendall was discovered by Georgia state Rep. Mandisha Thomas online and has made speaking appearances at press conferences in support of young farmers in South Fulton. For them, she helped raise $85,000.
She is currently also hoping to raise $10,000 for an outdoor agricultural science lab to begin composting.
Ursula said her daughter is the embodiment of young entrepreneurship and the future of Black farmers. She's not only the youngest farmer in the state of Georgia, but also the youngest Black farmer.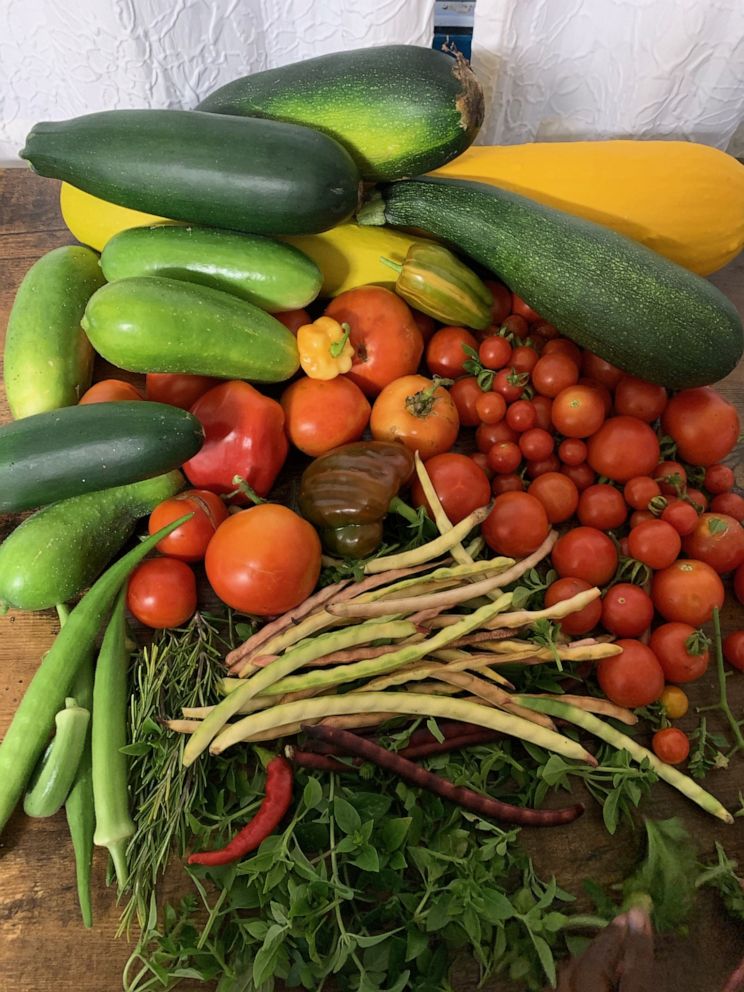 According to the U.S. Department of Agriculture, Black farmers make up less than 2% of all in the field. Agriculture is also by far one of Georgia's largest industries. Kendall's passion will surely motivate and bring more attention to the field in her community as she regularly attends Georgia Agriculture summits.
"When you go to these meetings and you go to these conferences and things of that nature, nine times out of 10 you won't see anyone as young as Kendall there," Ursula said.
"It was so important and so inspiring that they invited her to just come, sit in, listen even if she doesn't understand what is going on," she added.
Ultimately, Kendall said that her main goal is to "make new friends, make new things and inspire other kids."