Former NFL running back Peyton Hillis recounts 'scariest point' saving his son and niece from rip current
Former NFL player recounts saving son, niece in rip current
Former NFL running back Peyton Hillis, who saved his son and niece from a rip current while swimming at a Florida beach earlier this year, says "it is 100% a miracle" no one died in the incident.
"It is 100% a miracle that somebody didn't die," Hillis told "Good Morning America" co-anchor Michael Strahan in an exclusive interview, his first since the January accident off the coast of Pensacola.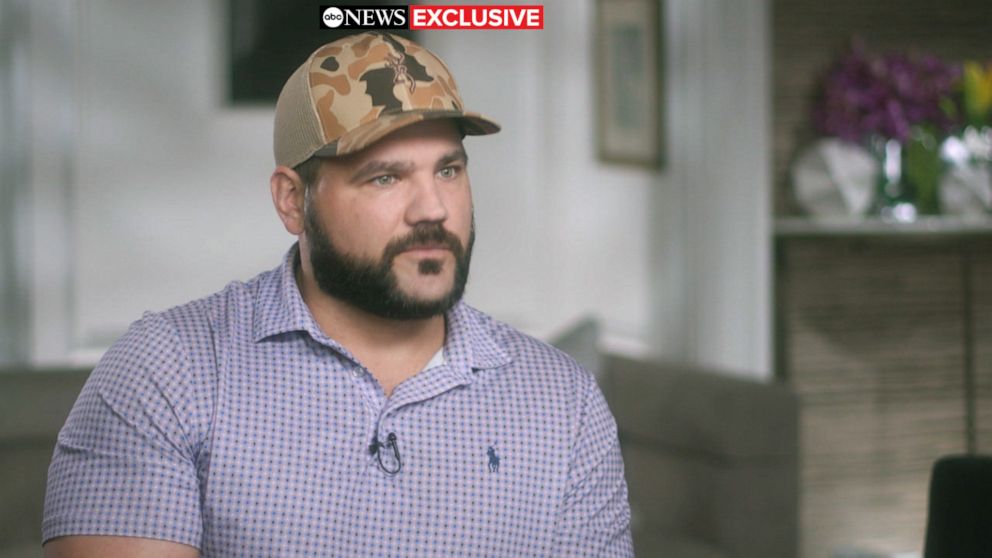 On Jan. 4, Hillis, a father of three, said he decided to take the kids down for a beach day.
"We woke up and the kids were all going crazy, and I was telling my family, 'I'm gonna take the kids down, you know, let 'em play at the beach,'" said Hillis. "The night before it was a bad storm, but you know, I didn't really pay too much attention to it and when I woke up the next morning it was windy but it was beautiful."
That morning, Hillis claims that there were "no flags" used to warn beachgoers of potential dangers.
Davis Wood, the public information and education officer of the Escambia Country Board of County Commissioners, told ABC News in a statement that the nearest flag that day was a mile away. However, the absence of a flag doesn't guarantee safety.
"The colored flags flying at Pensacola Beach are surf warning flags… The absence of surf warning flags does not assure water safety. Please always use your best judgment when determining whether you should swim. Only strong swimmers should enter the Gulf of Mexico," Wood shared in part of a statement from the website.
A little later in the morning, Hillis' mother and sister-in-law joined Hillis and the children at the beach. Then, the unimaginable happened, when Hillis' son and niece began drowning as a result of a rip current. He said he could see them waving their hands and screaming.
"I hear my mom screaming and so, I looked at her and she pointed out to my son, and she says, 'Orry and Camilla are drowning,'" said Hillis, who said he doesn't remember seeing any lifeguards, but county officials said they were patrolling the area.
"And so, I didn't even think, I reacted and started running into the water," said Hillis.
Hillis recounted the "scariest point" of the incident while speaking to Strahan, recalling his decision to rescue his 8-year-old niece Camille ahead of his 9-year-old son Orry.
"I think the scariest point ... was when I'm swimming to my son and I have to pass by him because my niece is in more danger," Hillis said. "I knew that I had to pass him up to get to Camille first. Because, you know, if I didn't then there's no way she would've made it."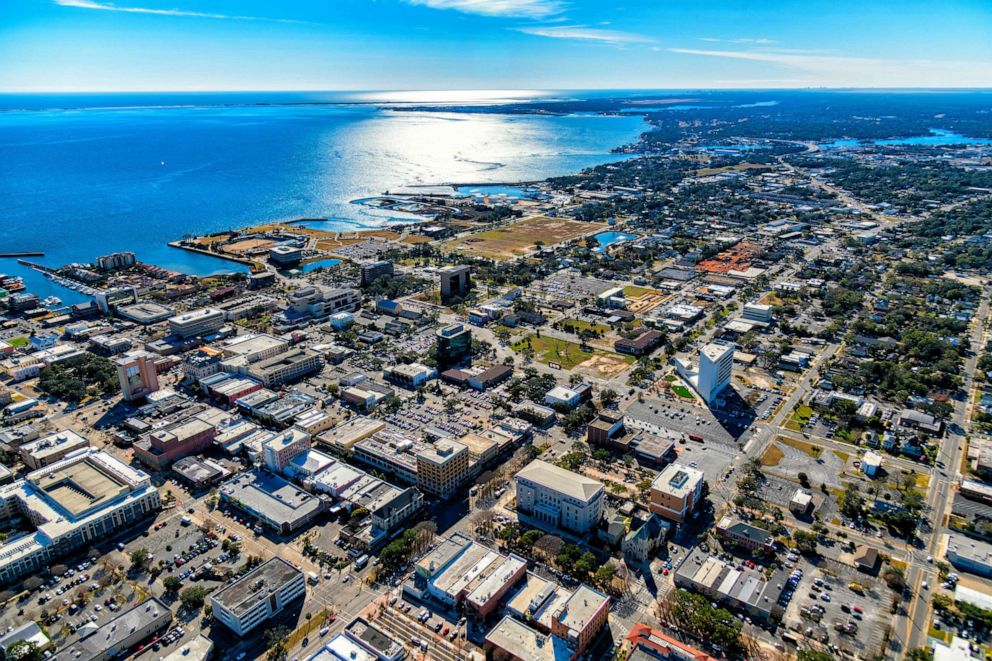 He added, "And so what happened ... I swam past my son, and I got to Camille, and she starts freakin' out, you know, 'We're gonna die, we're gonna die.'"
Hillis said he was able to put his niece on a boogie board and push her to safety, but by the time he went back into the water, his son was "pretty much limp."
"He didn't have any more strength in him to swim and I'm sitting there holding him," said Hillis, who said he began battling to stay afloat in 10 to 12-foot waves while carrying his 130-lb son. "You can't swim and you're holding him, you're seeing his eyes roll back in the back of his head."
In the moment, Hillis said he began thinking "Lord, please. Like, I really don't care about my life. I don't. But if we can get him out of here that's the only thing I'm going to care about."
Eventually, the 37-year-old made it close enough to the shore where he could begin to walk his son to the beach.
When the two were about 20 to 30 yards from the beach, Hillis said that's when he lost consciousness and began to experience lung and kidney failure. Emergency services arrived shortly after that. Both children have since recovered from the incident.
Hillis was airlifted to Pensacola's Baptist Hospital, where he was sedated and placed on a ventilator. After about 10 days, Hillis regained consciousness and spent two weeks recovering in the hospital's intensive care unit. Hillis said the first thing he remembers is his mom, daughter, and sister standing around him.
"To their credit, I mean, they all act like everything was normal, everything was fine, which calmed me down… I couldn't move. I mean, I couldn't move my body," said Hillis.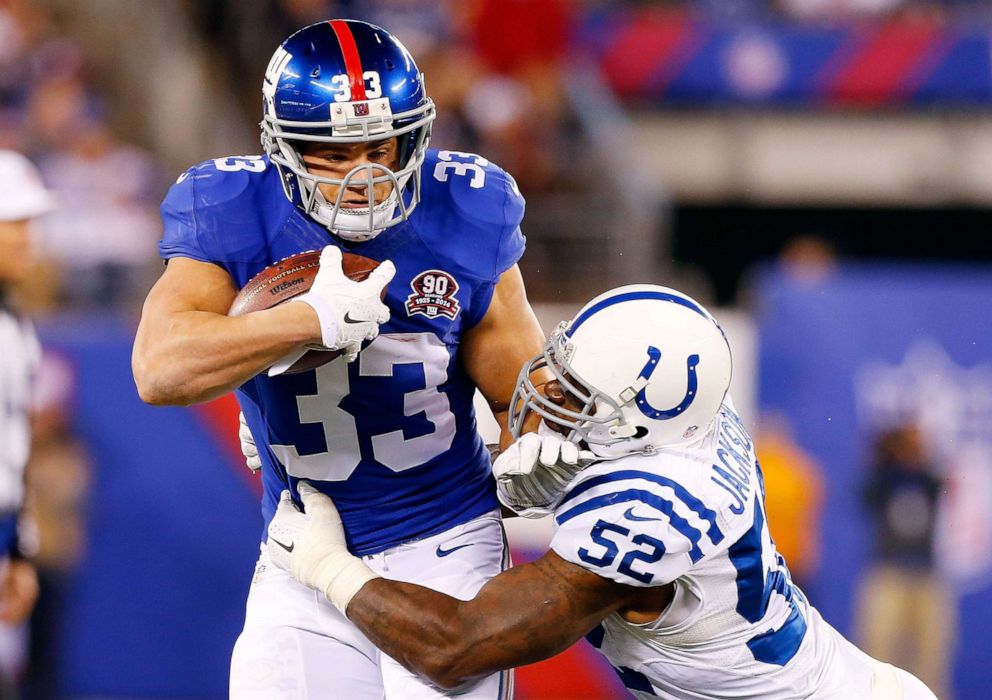 Over the course of his seven seasons in the NFL, Hillis played for the Denver Broncos, Cleveland Browns, Kansas City Chiefs, Tampa Bay Buccaneers and New York Giants, before retiring in 2015.
Nearly five months after the incident, Hillis said he's still on the long road to full recovery, both mentally and physically.
"I don't think my lungs will ever get back to where they needed to be," said Hillis. "Physically, it's comin' along okay. Mentally things [are] coming along a lot slower. I'm just tryin' to take it one day at a time."
Now he's warning others to "respect the water" and remember to "always be aware of your surroundings."
"It's very dangerous to just let your kids go out there and swim, especially without life jackets," said Hillis.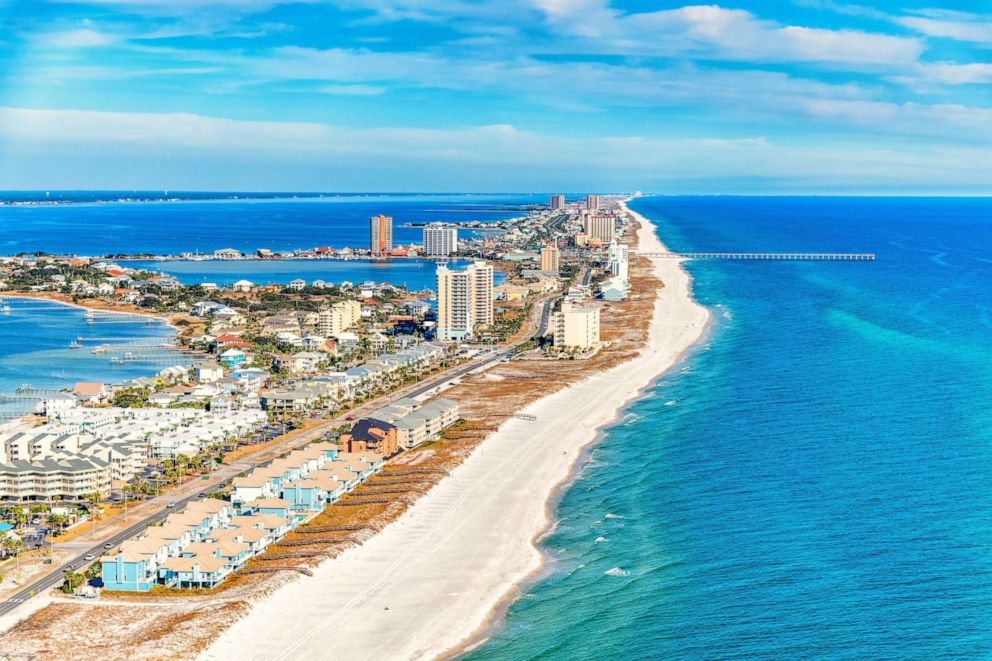 For now, Hillis said that experiencing a traumatic event like that "makes you realize what's really important."
"If you're not here for your loved ones, or your family, or your friends, why are you here?" said Hillis.
Adding that he doesn't call himself "a hero."
"I call myself a dad," he said.