Bullying awareness heightened after teen suicide
Doug Hood/USA TODAY Network, FILE
Students at a New Jersey high school are speaking out after a fellow student died by suicide following reports of bullying.
Adriana Kuch, 14, a freshman at Central Regional High School in Bayville, New Jersey, died by suicide on Feb. 3, two days after she was allegedly beaten by fellow students at the school, her father Michael Kuch told local ABC affiliate WABC-TV.
Four students have been charged in the attack, which was captured on cell phone video. One student was charged with aggravated assault, while two were charged with conspiracy to commit aggravated assault and one was charged with harassment, according to The Associated Press.
On Thursday, the local school board, the Central Regional School District Board of Education, held its first meeting since Adriana's death.
Students, former students and parents used the opportunity to share their concerns about the bullying they say goes on at the high school, a public school with more than 1,600 students in grades 9 through 12, according to the U.S. Department of Education.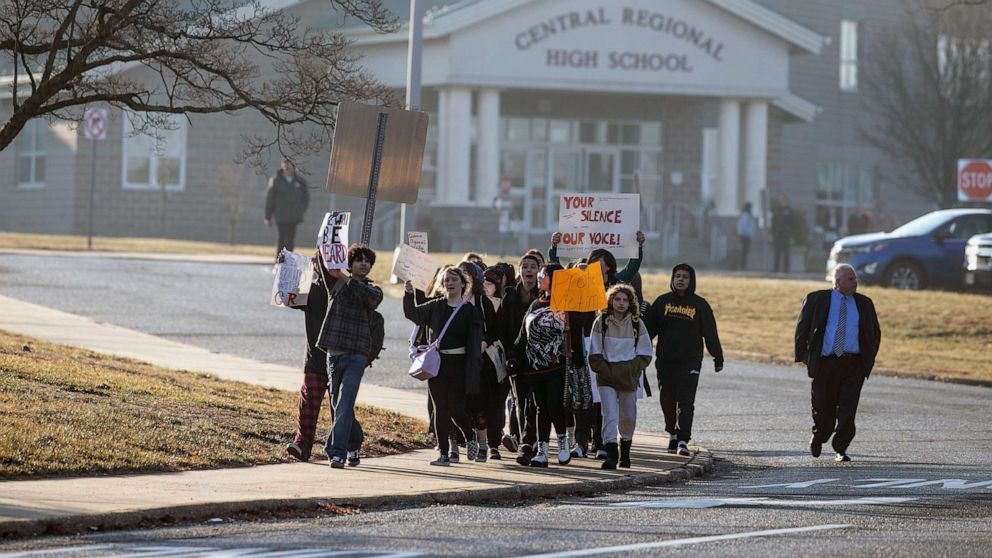 "We're scared to walk in the hallways of Central," Emma Smith, a 9th grade student, told school board members, according to WABC-TV. "We're terrified we're going to get picked on and bullied and jumped."
A mother described the impact she says bullying has had on her child, saying at the meeting, "My daughter has anxiety because of this place. She has been self-harming."
Other students described feeling abandoned and having to "fend" for themselves, and facing attempted physical attacks because they are gay.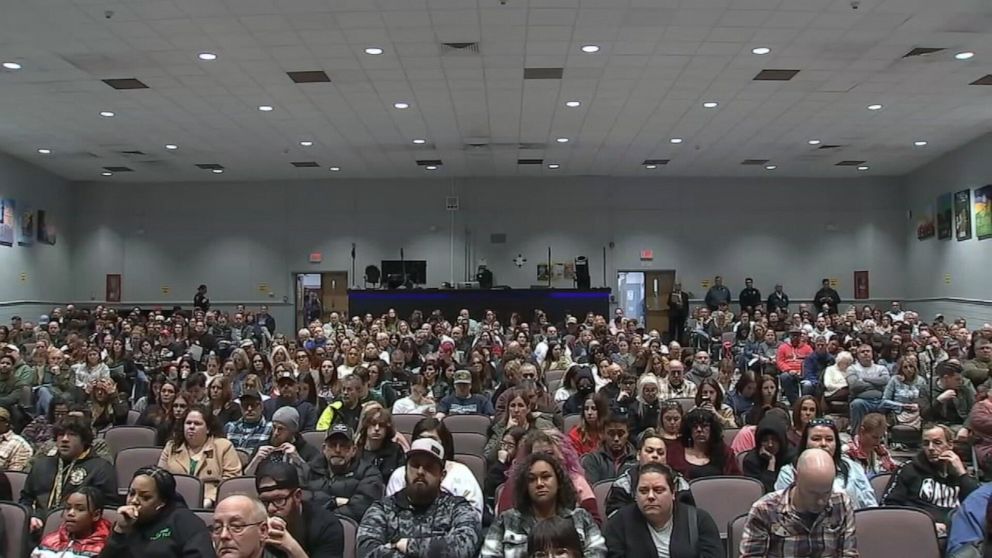 "I was bullied out of this school by not only students but teachers," former student Sidney Mole claimed, according to WABC-TV. "I had a teacher sit there and tell an entire group of kids I was sitting with at a table at class that I was going down a deep spiral into a pit of despair and nobody should be friends with me because if they were friends with me I would just drag them down with me."
A student who described Adriana as her best friend alleged that Adriana had submitted "numerous reports about how she was being bullied," to no avail.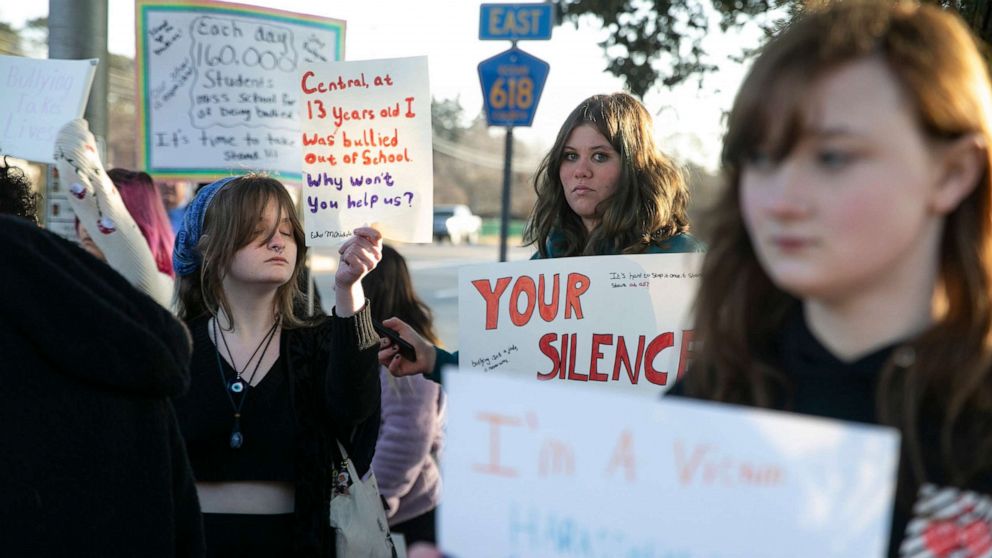 Adriana's father Michael Kuch has said that the absence of support following the attack, including when the video was posted online, also hurt his daughter.
"Getting hit in the face with a water bottle didn't hurt Adriana," Kuch told WABC-TV. "What hurt Adriana was the embarrassment and humiliation. They just kept coming at her."
The school district's superintendent resigned amid the fallout from Adriana's death. The acting superintendent, Dr. Douglas Corbett, said new policies are being put in place, according to WABC-TV.
"Retaining an outside party to examine our policies and our response to crisis," he said. "Reviewing our districts policies, cell phone policies specific scheduling, Student Assembly to discuss volume, social media risks and related contemporary issues. Establish a toll-free hotline, operated by an outside party, for students to call anonymously if they wish if they feel threatened, physically or online."
'One of the greatest dangers that kids face'
Adriana's death has put a spotlight on bullying not just at her own high school but across the country.
Around 1 in 5 high school students in the U.S. reported being bullied on school property, according to the Centers for Disease Control and Prevention.
The CDC defines bullying as "any unwanted aggressive behavior(s) by another youth or group of youths, who are not siblings or current dating partners, that involves an observed or perceived power imbalance, and is repeated multiple times or is highly likely to be repeated."
The agency says bullying is considered an "adverse childhood experience," which is a potentially traumatic event during childhood that can be linked later in life to problems ranging from substance abuse and mental health struggles to chronic health problems.
Rachel Simmons, an educator and bestselling author of books including "Odd Girl Out," said bullying at school is a danger to kids that deserves to be taken seriously.
"Bullying is one of the greatest dangers that kids face when they walk into a school," Simmons told ABC News earlier this month. "... It prevents them from learning and feeling safe."
According to the CDC, bullying is more commonly experienced by females and by students who identify as LGBTQ or who are unsure of their sexual identity.
The U.S. Department of Health and Human Services has a website, StopBullying.gov, that offers resources for students and parents as well as educators on preventing and understanding bullying.
According to the website, parents, caregivers and educators can help by making sure kids understand bullying and know how to stand up to it safely; checking in with kids often to see how they feel and how school is going; encouraging kids' activities, hobbies and interests; and modeling themselves how to treat other people with kindness and respect.
If you or someone you know is struggling with thoughts of suicide, call or text 988 or chat 988lifeline.org. Free, confidential help is available 24 hours a day, 7 days a week. You are not on your own.