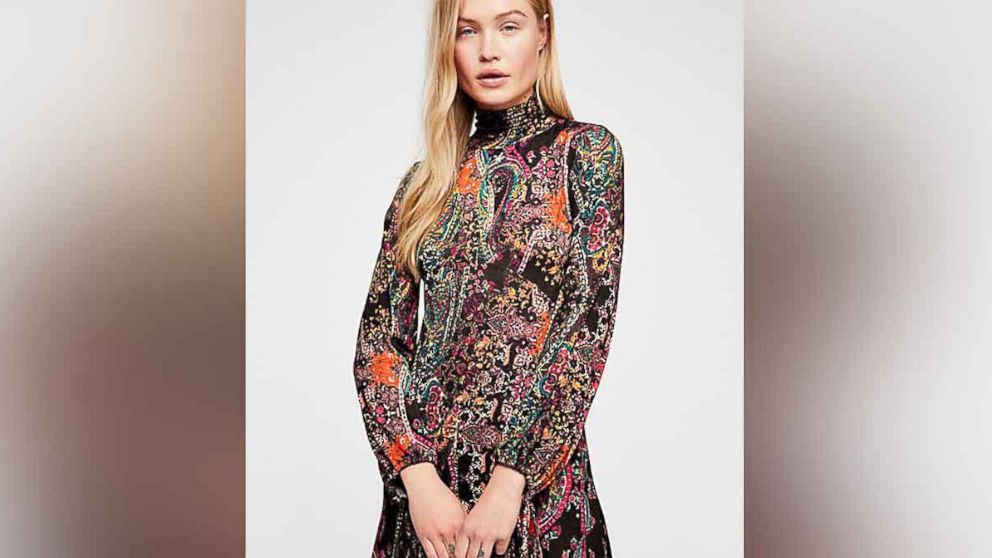 It's cold, it's dreary and it's hard to get inspired to get dressed some mornings in the thick of winter.
Finding a look that is as warm as it is cute is no lay up. But there is actually nothing easier than throwing on a long-sleeved comfy dress for your workday wardrobe. Just add a pair of your favorite opaque tights -- in black, brown, tan, or a jazzy color-- your favorite boots, and insta-presto, you are READY!
We found 16 great dresses to solve your winter "What to wear to work?" quandaries. Or to wear for drinks, or brunch or casual date night for that matter. Consider your winter dressing problem, SOLVED!
Best part? All these dresses are priced at $100 and under! Your OOTD is a snap!
These products were curated by the Hinted editorial team. Hinted is the social shopping platform that lets you create lists of what you want to buy and discover what's new and trending. Use Hinted to keep track of anything you want to buy from anywhere online, including fashion, trips, and experiences. "Good Morning America" has affiliate partnerships, so we will get a small share of revenue from your purchases through these links. All product prices are determined by the retailer and subject to change. By visiting these websites, you will leave GoodMorningAmerica.com and any information you share with the retailer will be governed by its website's terms and conditions and privacy policies.
1. All dolled up Mini Dress, Free People
2. Midi Turtleneck Dress, MANGO
3. Faux Fur trimmed dress, Macy's
4. Printed Long Dress, MANGO
5. Wool and Cashmere Sweater Dress, Universal Standard for J.Crew
6. Amore Heart Print Dress, The Fifth Label via Nordstrom
7. Faux Suede Jumpsuit Dress, Zara
8. Cable-Knit Sweater Dress, BP.
9. Buttoned Check Dress, MANGO
10. Floral Midi Dress, BP.
11. Free People French Girl Dress, Macy's
12. Femme Midi Dress, Treasure & Bond
13. Foil Dot Midi Dress, Hinge
14. Kendall Teal Striped Midi Dress, Lulu's
15. Tilden Sash Dress, Shopbop
16. Belted Midi Dress, Something Navy for Nordstrom