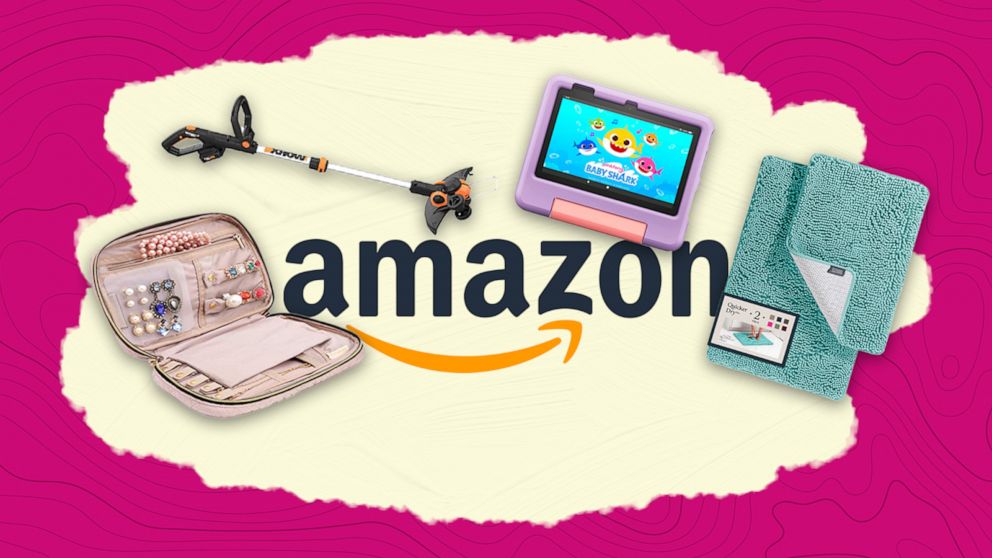 Are you gearing up for one of the biggest shopping events of the year? Here's what we know about Amazon Prime Day right now.
On Wednesday, Amazon announced its Amazon Prime Day 2023 will be July 11-12.
Prime members can "save big on popular brands like Lancôme, Kérastase, Peloton, Victoria's Secret, YETI, The Drop, and Sony, and save on new Amazon-exclusive deals from D'Amelio Footwear, OPI and Alo Yoga," according to a release.
As we creep towards the big day we are breaking down everything you need to know to prepare for Prime Day 2023.
Be sure to check back as more information is released and deals start becoming available to shop.
Get more shopGMA! Sign up for our newsletter, and follow on Instagram and TikTok.
What is Amazon Prime Day?
The 48-hour shopping event gives Prime members exclusive access to deals on Amazon.com across all categories including fashion, home, kitchen products and more.
When is Amazon Prime Day 2023?
Amazon Prime Day 2023 is July 11-12.
Best prime day deals 2022
In past years, Amazon devices such as Echo systems, Fire Sticks and Kindles were deeply discounted. It is a great time to make purchases on electronics that you have been waiting to snag.
How do I score the best deals during Prime Day?
During the 48 hours of sale fun, there will be multiple discounts to explore. If you take bargain hunting seriously, be sure to look out for what Amazon calls "flash deals" or "lightning sales" that are time-sensitive. While some items are on sale all day long, lightning deals will only last as long as selected products remain in stock.
By clicking on these shopping links, visitors will leave Goodmorningamerica.com. These e-commerce sites are operated under different terms and privacy policies than Goodmorningamerica.com. ABC will receive a commission for purchases made through these links. Prices may change from the date of publication.
Do I need to have a prime membership?
Yes, Prime Day is for Amazon Prime members only. Not a member just yet? Amazon offers a 30-day free trial of Prime membership for shoppers who want to be able to participate in Prime Day. If you are looking to make the most out of this 48-hour spectacular, signing up for a membership is the best way to go. For those online shopping lovers who are looking to save all year round, the membership is $14.99/month or $139/year. Students can register at half price for $7.49 per month.
It's not Prime Day yet, but you can still get these amazing deals!