From hair dryers to curling irons, flat irons and more, we've got all the best hair tools to create Oscar-worthy looks.
"Good Morning America" lifestyle contributor Lori Bergamotto tapped hairstylists Merylin Mitchell, DeAna Donofrio, Gregg Giannillo and Petula Skeete to help us find the best hair tools to achieve our desired styles.
For example, shop a user-friendly curling iron that's under $30, a flat iron that keeps hair straight and shiny, and more, below.
Get more shopGMA! Sign up for our newsletter, and follow on Instagram and TikTok.
By clicking on these shopping links, visitors will leave Goodmorningamerica.com. These e-commerce sites are operated under different terms and privacy policies than Goodmorningamerica.com. ABC will receive a commission for purchases made through these links. Prices may change from the date of publication.
Merilyn Mitchell's pick for best hair dryer
"This mini but mighty hair tool is great for most hair types and the three attachments allow for myriad looks," Bergamotto explained. "[It's] really user-friendly and reviewers marveled at how quiet and effective it was. Merilyn says it's powerful too! She can do a medium-long hair blow-dry in just 20 minutes!"
DeAna Donofrio's pick for achieving volume
"As Deana says, this achieves the same -- if not better -- volume than teasing without all that time-consuming, knotty damage of teasing the hair," Bergamotto said. "I personally love it because it fakes that big, blowout effect and gives me better-looking hair longer. So, it effectively saves me a ton of time, energy, and money -- while giving me enviable style for days!"
Gregg Giannillo's pick for best curling iron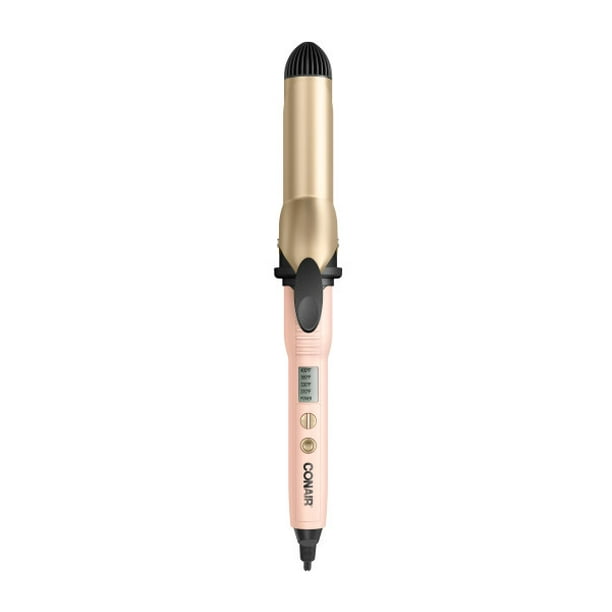 Tayshia by Conair 1.25" Tourmaline Ceramic Clip/Clipless Hair Curling Iron
"When Gregg curls hair, it's masterful, so if he says this is a user-friendly, versatile tool, you must heed his recommendation!" Bergamotto said.
Bonus: This iron has five different heat settings up to 400 F.
Petula Skeete's pick for best flat iron
"The gold standard when it comes to flatirons! This one uses Nano Titanium to keep hair straight, smooth, and shiny," Bergamotto explained. "Petula is the queen of the flat iron; I've seen the way she uses this one tool to create a bunch of different looks.... Because it's so effective after just one pass, your hair doesn't get as damaged and stays straighter and healthier longer."
More "GMA" picks for hair care and accessories