Tory Johnson has exclusive "GMA" Deals and Steals for $20 or less.
"GMA" viewers can score big savings on everything from Vanity Fair lingerie and Wakeheart candles to GRIPSTIC freshness solutions and much more.
The deals start at just $4.50 and are all at least 50% off.
Find all of Tory's Deals and Steals on her special website, GMADeals.com.
Deal Details:
1. Use the links provided below on the date(s) listed to receive the savings.
2. All deals are available only while supplies last. No backorders, unless specified by the individual vendor. No rainchecks.
3. Deals cannot be combined with other coupons and offers.
4. Contact retailers for any questions about products before ordering online.
5. Shipping rates indicated are valid in the continental United States only.
NEED HELP? CONTACT TORY: For those who need assistance with a deal, please email Tory Johnson directly at help@gmadeals.com. Tory and her team respond to all viewer emails within an hour during business hours.
By clicking on these shopping links, visitors will leave Goodmorningamerica.com. These eCommerce sites are operated under different terms and privacy policies than Goodmorningamerica.com. ABC will receive a commission for purchases made through these links.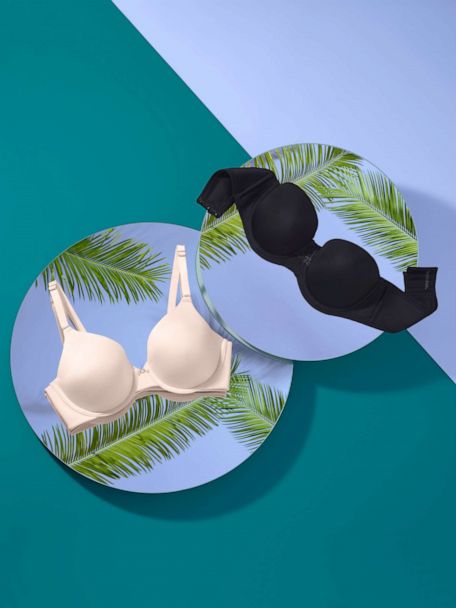 Vanity Fair Lingerie: The Beauty Back & Beyond Comfort Collections
$15 to $15 + FREE SHIPPING
Valid: 04/08/2021 to 04/08/2021
Vanity Fair Lingerie designs beautiful, stylish lingerie that provides comfort and the perfect fit so you can look and feel your best. There are two collections to choose from. The top-selling Beauty Back Collection provides back smoothing for a flawless look under any outfit. The Beyond Comfort Collection features an extremely soft, seamless back design that gives you all day comfort without sacrificing support. Sizes range from 34B-44DDD, depending on the style that you choose, and some are available in G and H cups. Free shipping!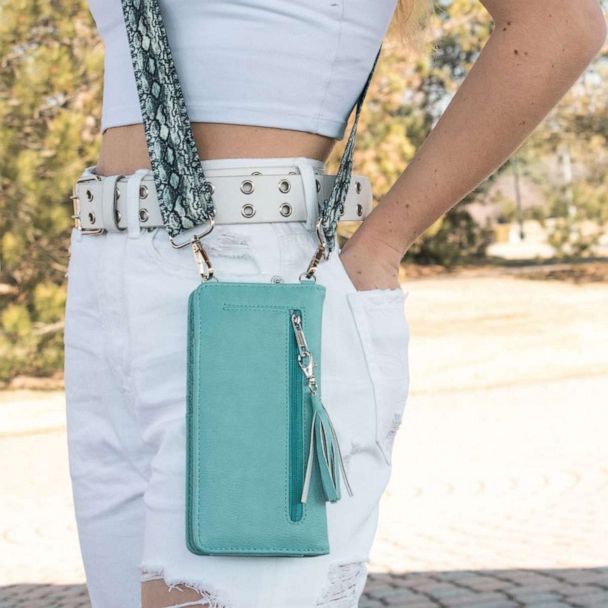 K.Carroll Accessories: Nicole Phone Wallet
Valid: 04/08/2021 to 04/08/2021
Carry your phone, cards and more with this hands-free bag from K.Carroll Accessories. The Nicole Phone Wallet features a 57" detachable, adjustable guitar strap and a 54" detachable vegan leather strap so you can switch up your style. The outside zipper pocket has a detachable zipper tassel and there are seven RFID protected built-in card slots inside. Seven colors to choose from. Shipping is $4.99.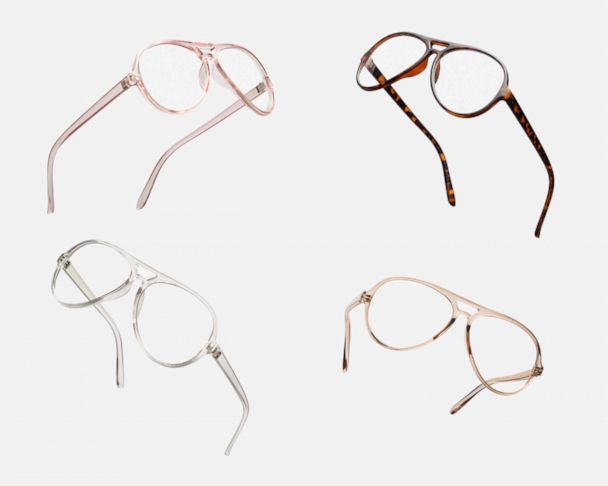 Gabriel + Simone: Readers, Sunreaders, Sunglasses & Blue Light Blockers
Valid: 04/08/2021 to 04/08/2021
Stylish, accessibly-priced and high quality, Gabriel + Simone's readers are designed for people who want to be seen. Many readers only come in half steps but Gabriel + Simone offers quarter steps. There are dozens of styles and colors in readers, sunreaders, sunglasses and blue light blockers, which protect eyes from the harmful blue light that comes from digital screens. Kids blue light blockers and face shields and anti-fog cloths also available. Shipping is $4.99 or free for orders over $25.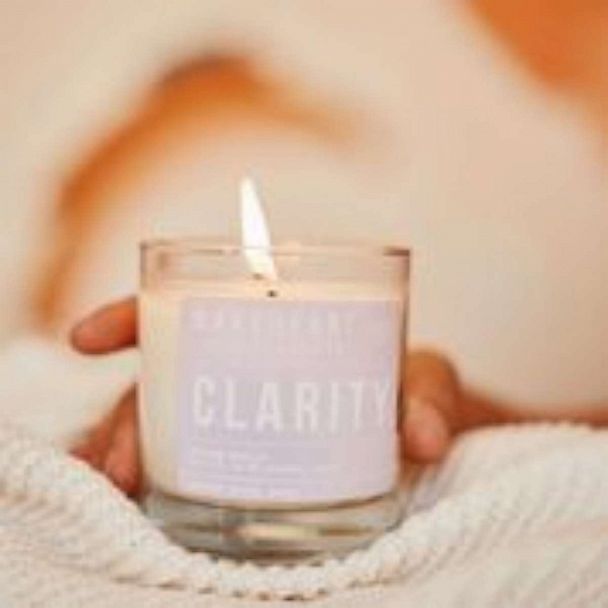 Wakeheart: Candles & Fragrances
Valid: 04/08/2021 to 04/08/2021
Wakeheart is a fragrance and personal care brand designed to transform your atmosphere through high quality scents. Carefully crafted in Los Angeles with the top perfumers in the world, this Crystal Candle Collection offers a full range of scents. Each candle is vegan, non-toxic and made from a soy-coconut wax blend, which allows it to better carry fragrance without the headaches. These candles have an ethically-sourced energy crystal inside to bring in whatever energy you need most. Options include Courage, Healing, Relax, Clarity, Positivity and Self-Love. The Discovery Fragrance Set is also available, which includes six of Wakeheart's original scents in 2ml fragrance vials. Shipping is $7.99 or free for orders over $50.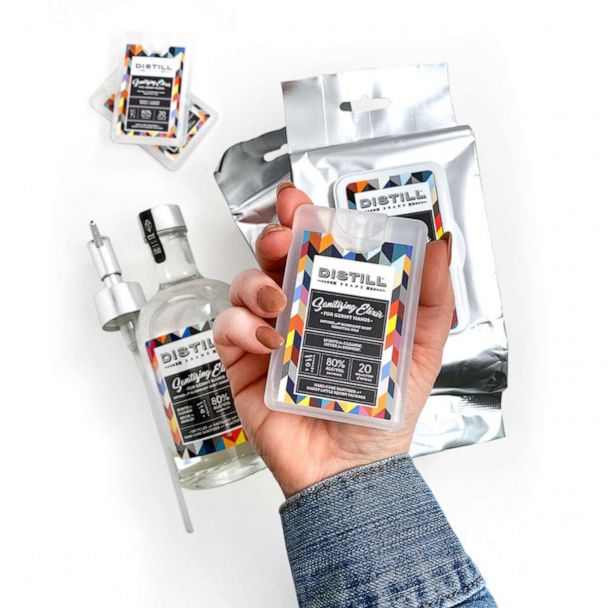 Distill: Sanitizing Elixir & Wipes
Valid: 04/08/2021 to 04/08/2021
Distill Brand is a luxury sanitizer that's handcrafted in the USA at a micro distillery and touts a potent 80% alcohol recipe. Distill is a silky liquid—not a gel—so it won't leave hands sticky. The Sanitizing Elixir is presented in a display-worthy glass spirits bottle, infused with an exhilarating, natural, pure essential oil blend of rosemary mint. The Sanitizing Elixir Wipes are infused with these same oils, packed in a handy 50-wipe soft pack for ease of use. This assortment also includes a trio of the new Sanitizing Elixir Little Squirts, which are presented in a convenient 20ml carry-along dispenser -- great for stashing wherever you need them the most. Limit three per order. Shipping is $5.99.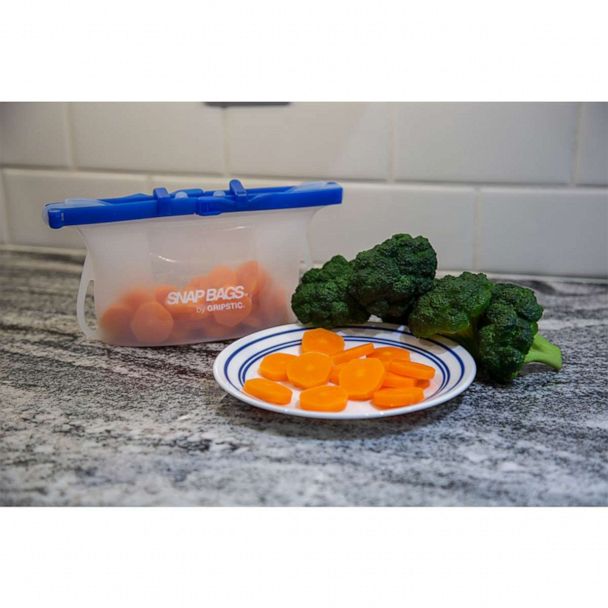 GRIPSTIC: Freshness Solutions
Valid: 04/08/2021 to 04/08/2021
GRIPSTIC makes it easy to keep your food fresher longer. The GRIPSTIC Snap Bag allows you to steam and reheat easily. Made of 100% food grade silicone, these are freezer safe, dishwasher safe and microwave safe. The GRIPSTIC is also available, which keeps bags airtight, locking all air and moisture out to keep your food from going stale. Use them in the freezer to prevent freezer burn or to keep your pantry organized. These are compact, easy to use and easy to store. Limit six per order. Shipping is $5.50.