Deals & Steals: Fun crafts, activities for the whole family
ABC News Photo Illustration
Get ready for weekend fun with Tory Johnson's exclusive "GMA" Deals and Steals on fun activities for people of all ages and interests.
"GMA" viewers can score big savings on awesome products like a portable bonfire and s'mores kits, DIY kits, tie-dye kits, educational toys and more.
The deals start at just $5 and are all at least 50% off.
Find all of Tory's Deals and Steals on her special website, GMADeals.com.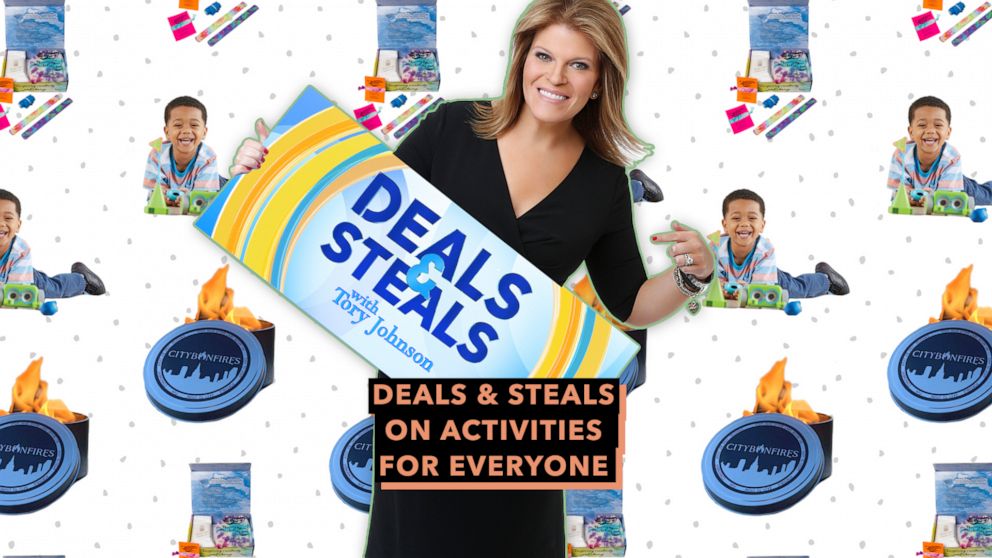 Deal details:
1. Use the links provided below on the date(s) listed to receive the savings.
2. All deals are available only while supplies last. No backorders, unless specified by the individual vendor. No rain checks.
3. Deals cannot be combined with other coupons and offers.
4. Contact retailers for any questions about products before ordering online.
5. Shipping rates indicated are valid in the continental United States only.
NEED HELP? CONTACT TORY: For those who need assistance with a deal, please email Tory Johnson directly at help@gmadeals.com. Tory and her team respond to all viewer emails within an hour during business hours.
By clicking on these shopping links, visitors will leave Goodmorningamerica.com. These eCommerce sites are operated under different terms and privacy policies than Goodmorningamerica.com. ABC will receive a commission for purchases made through these links.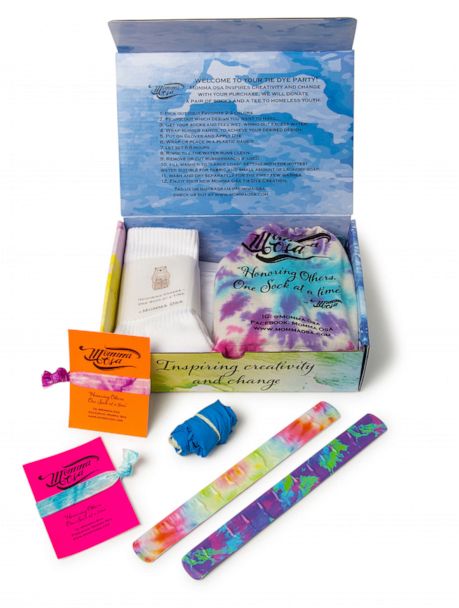 Momma Osa: Tie Dye Activity Kits
Momma Osa: Tie Dye Activity Kits
Momma Osa brings memory making and creative experiences to you in a box. The Tie Dye Activity Kits come with everything you need to have a tie dye party. Just add water and you could have your own new tee shirt, socks, pajamas or accessories in hours. These kits include gloves, rubber bands, dye, inspiration sheets and directions. There are 10 options to choose from. Shipping is $7.99 or free for orders over $50.
Valid: 03/13/2021 to 03/13/2021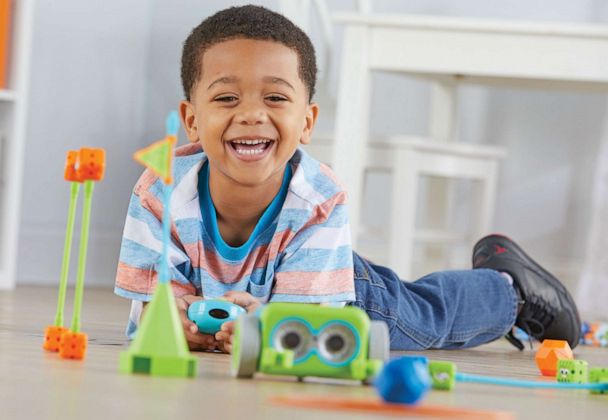 Learning Resources: Educational Toys
Learning Resources: Educational Toys
From ABCs and 123s to fine motor and STEM skills, Learning Resources educational toys offer kids the building blocks to succeed in school and develop a lifelong love of learning. Learning from home? They have the essential advice and activities to bring the classroom home with you. This assortment includes engaging toys that build important skills for every age and stage. Categories include Screen Free Coding, Math, Science, Engineering and more. Shipping is $6.95 or free for orders over $35.
Valid: 03/13/2021 to 03/13/2021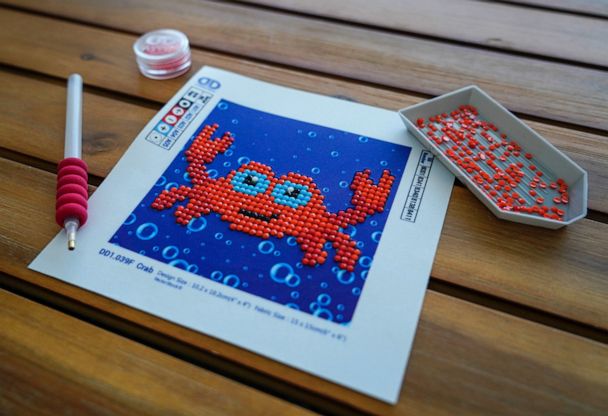 Diamond Dotz is one of the quickest crafts to complete, while still providing a wonderful sense of accomplishment. The technique is remarkably easy to master, whether you are a beginner or pro. The completed project will be stunning and sparkling. Each design is pre-sorted by shade and includes a Diamond Dotz stylus, craft tray and wax caddy. Shipping is $5.95 or free for orders over $50.
Valid: 03/13/2021 to 03/13/2021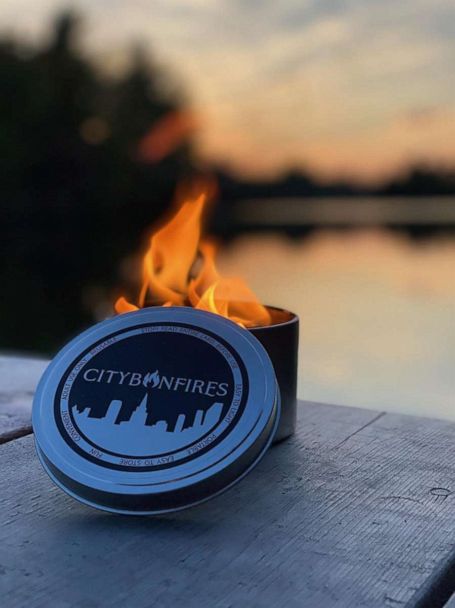 City Bonfires: City Bonfire + S'mores Kit
City Bonfires is a portable bonfire made with love in Maryland with American-made materials by two dads whose jobs were impacted by the pandemic. City Bonfires are a pocket-sized mini bonfire perfect for outdoor activities: front porch sitting, backyard fun, hiking, camping, tailgating or roasting marshmallows for s'mores. City Bonfires are environmentally friendly and are made with FDA food grade non-toxic soy wax. It has no smoky smell and the tin is recyclable and it does not require wood. Choose from two options: City Bonfire or City Bonfire + S'mores Kit. Shipping is $6.99 or free with the purchase of two or more units.
Valid: 03/13/2021 to 03/13/2021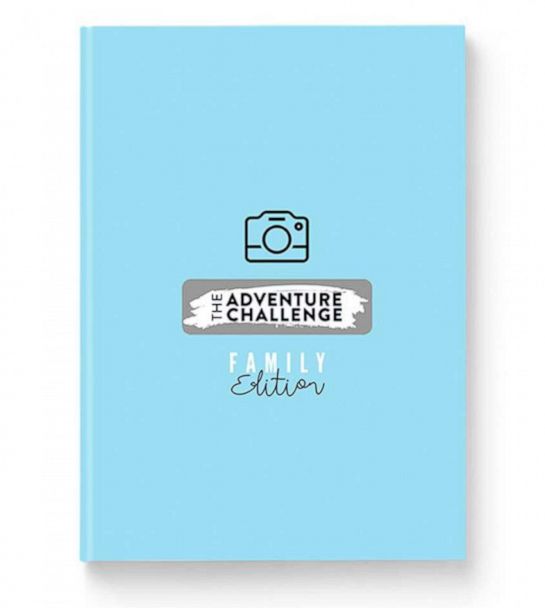 The Adventure Challenge: Family & Couple's Edition
Create lasting memories. With The Adventure Challenge, you don't know what the adventure will be until you scratch off the foil. These books are full of scratch-offs – once an adventure has been scratched off, you have to do it. This book is a great way to explore outside your habits and dive deeper into your relationships. Make sure to capture and write about your experience in the book and share any new things you discovered about yourself and your partner in the process. Choose from Family or Couple Edition. Each book has 50 unique activities. Shipping is $4.95.
Valid: 03/13/2021 to 03/13/2021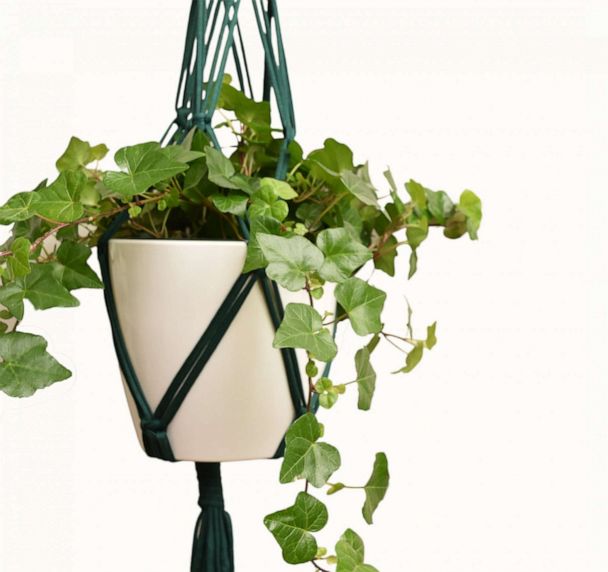 Dona Bela Shreds: DIY Kits
Dona Bela Shreds upcycles textile remnants and creates eco-friendly accessories. Founded by a mom of four young girls, the need for at-home activities during a pandemic became a must. The colorful and comfortable upcycled material is a great element for some fun DIY activities. Create your own scrunchies or macramé plant hangers -- these kits include everything you need to complete the finished product with easy-to-follow instructions. These provide about 30 minutes worth of activity. Shipping is $4.95 or free for orders over $20.
Valid: 03/13/2021 to 03/13/2021