'GMA' Deals and Steals for gardening
ABC News photo illustration
Tory Johnson has exclusive "GMA" Deals and Steals on gardening products.
Indulge your green thumb! "GMA" viewers can score big savings on everything from the Rotoshovel and Hamama microseed kits to a Rachio 3 Smart Sprinkler Controller and more.
The deals start at just $10 and are all at least 50% off.
Find all of Tory's Deals and Steals on her special website, GMADeals.com.
Deal Details:
1. Use the links provided below on the date(s) listed to receive the savings.
2. All deals are available only while supplies last. No backorders, unless specified by the individual vendor. No rainchecks.
3. Deals cannot be combined with other coupons and offers.
4. Contact retailers for any questions about products before ordering online.
5. Shipping rates indicated are valid in the continental United States only.
NEED HELP? CONTACT TORY: For those who need assistance with a deal, please email Tory Johnson directly at help@gmadeals.com. Tory and her team respond to all viewer emails within an hour during business hours.
By clicking on these shopping links, visitors will leave Goodmorningamerica.com. These eCommerce sites are operated under different terms and privacy policies than Goodmorningamerica.com. ABC will receive a commission for purchases made through these links.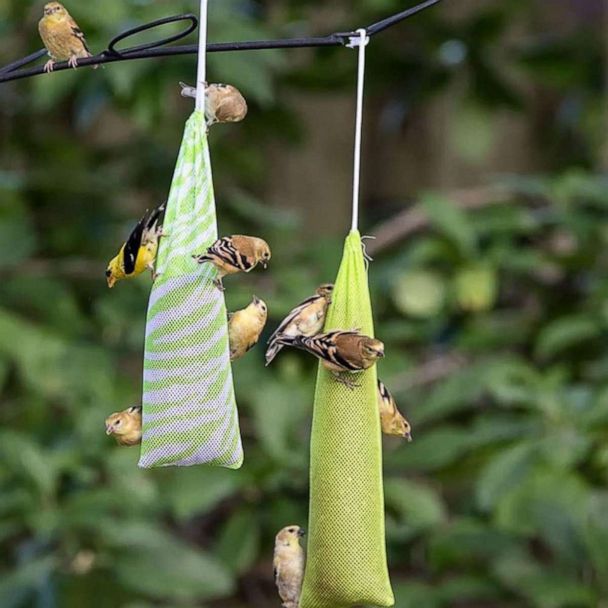 Mr. Canary Company: Finch Sock Feeders
Attract birds in each season. Mr. Canary's Finch Sock Feeders are seed-filled mesh feeders that are ready to hang. The nyjer seed is sterilized and will not sprout. This attracts various songbirds including the popular American Goldfinch. You can hang it any time of year and no maintenance is required. The Finch Sock Feeders are proudly built by American workers with disabilities. All of Mr. Canary's bird feeders are produced by The Arc of Greater Boone County in Lebanon, Indiana. Shipping is $2.99.
Valid: 03/25/2021 to 03/25/2021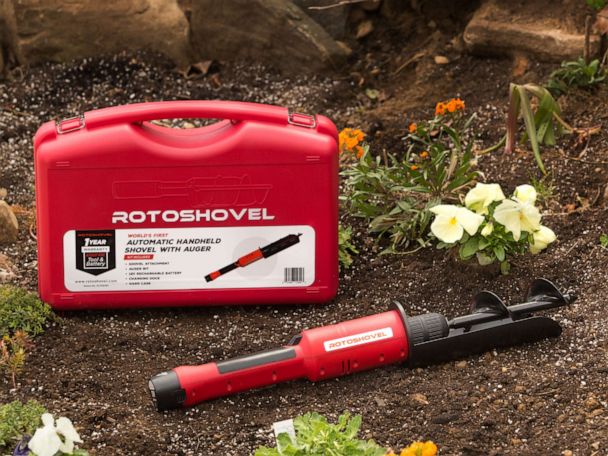 Rotoshovel: Automatic Handheld Shovel + Extra with Battery
The Rotoshovel is the world's first handheld automatic shovel with an auger, designed to cut digging time in half, taking some of the hardest work out of gardening. Constructed from aluminum and steel, this 22" electronic shovel digs up to 7" deep and 3" in diameter. The two hour battery-powered operation features a cordless and hassle-free experience. The RotoShovel also features an automatic shutoff when the trigger is released or when hitting a rock. Free shipping!
Valid: 03/25/2021 to 03/25/2021
Hamama was created for those who want to grow fresh greens no matter where they live, what the season or how green their thumb. This fail-proof indoor veggie garden is designed for growing microgreens and green onions at home all year-round. For microgreens just add water once, plant a Seed Quilt, press to soak, and come back in one week. You'll have delicious microgreens for your salads, smoothies, sandwiches and as a healthy garnish for any meal. For green onions, re-grow up to 10 feet of green onions per week. Just re-plant your store-bought green onions and re-grow for one month or more. Shipping is $5.99 or free with the purchase of three units.
Valid: 03/25/2021 to 03/25/2021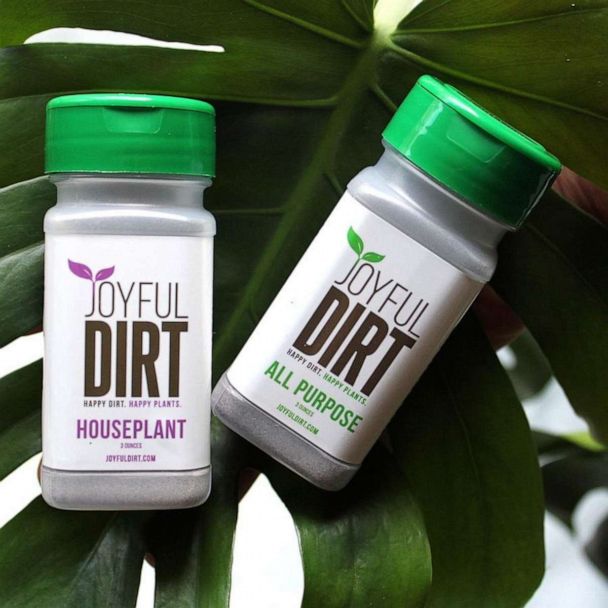 Joyful Dirt: Indoor/Outdoor Bundle
Joyful Dirt was created by a team of passionate plant lovers with a mission to deliver premium organic nutrients to your plants' roots to help them thrive. Made in America, this all-purpose blend of organic plant food and garden fertilizer is formulated for a wide variety of indoor and outdoor vegetation. Simply shake some Joyful Dirt onto the soil and water or mix directly in a watering can. This bundle includes All Purpose and Houseplant Joyful Dirt. Limit one set per order. Free shipping!
Valid: 03/25/2021 to 03/25/2021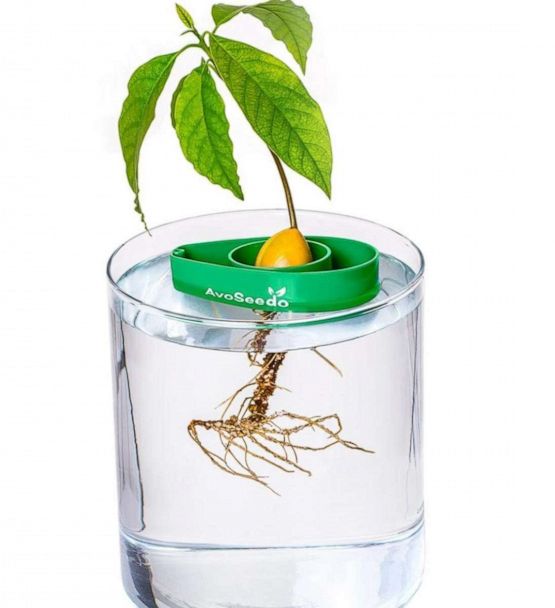 AvoSeedo: Avocado Seed Bowls
Instead of throwing away your avocado pit, save it and grow a plant instead. AvoSeedo is a small plastic bowl that features an indentation with a hole in it to allow roots to grow and access water. A single avocado seed can be inserted with the "flat" end facing down. Then, AvoSeedo can be placed in the water-filled plant pot. The avocado pit will start to germinate after 4 to 12 weeks. Once it's about 8 inches tall with leaves, you may transfer it to a plant pot. Choose from AvoSeedo bowls or AvoSeedo bowl with plant pot. Live four per order. Shipping is $4.99 or free with the purchase of four units.
Valid: 03/25/2021 to 03/25/2021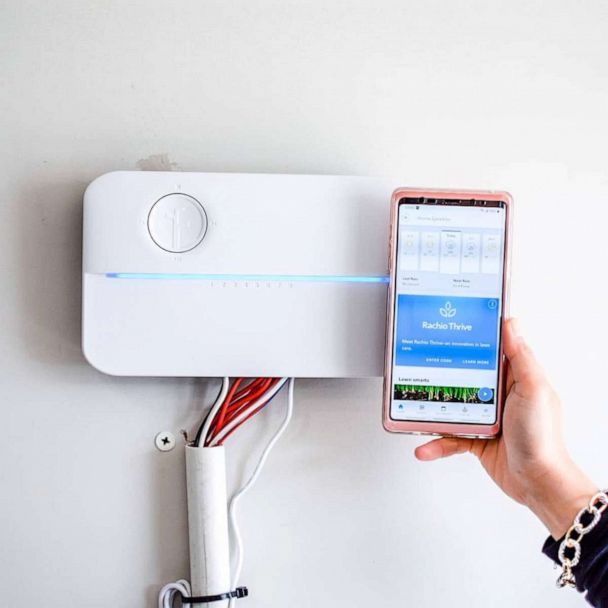 Rachio: Rachio 3 Smart Sprinkler Controller
Rachio is a leading smart lawn care company with products designed to help consumers save water and energy, all while keeping their lawns beautiful and nourished. The Rachio 3 Smart Sprinkler Controller assesses the particular characteristics that make your lawn unique, then tailor-makes a watering program to suit your yard goals. Choose from three different schedule types, customize each of your sprinkler zones and trust that Weather Intelligence Plus will monitor rain, freeze and wind to adapt your schedule to the local weather in your area. Rachio's app allows you to manage your lawn from your smartphone, whether you want to set it and forget it or gain full management over your lawn's health. Limit one per order. Free shipping!
Valid: 03/25/2021 to 03/25/2021