Tory Johnson has exclusive "GMA" Deals and Steals on gifts to finish up your holiday shopping!
Score big savings on special finds for everyone on your list! There are deals on everything from educational toys and Poo~Pourri to the original MakeUp Eraser, an innovative light and more.
The deals start at just $6 and are all at least 50% off.
Find all of Tory's "Deals and Steals" on her special website, GMADeals.com.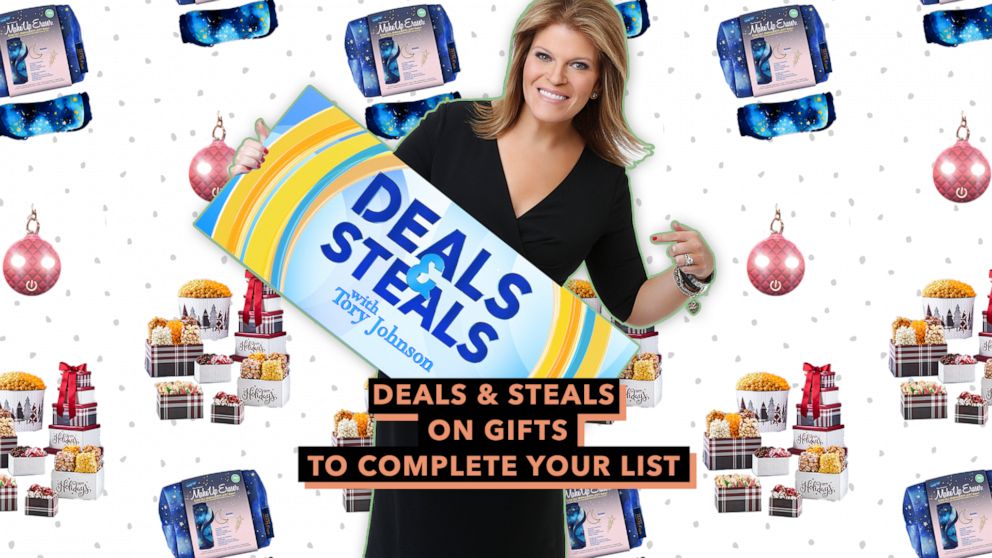 Deal Details:
1. Use the links provided below on the date(s) listed to receive the savings.
2. All deals are available only while supplies last. No backorders, unless specified by the individual vendor. No rain checks.
3. Deals cannot be combined with other coupons and offers.
4. Contact retailers for any questions about products before ordering online.
5. Shipping rates indicated are valid in the continental United States only.
NEED HELP? CONTACT TORY: For those who need assistance with a deal, please email Tory Johnson directly at help@gmadeals.com. Tory and her team respond to all viewer emails within an hour during business hours.
By clicking on these shopping links, visitors will leave Goodmorningamerica.com. These eCommerce sites are operated under different terms and privacy policies than Goodmorningamerica.com. ABC will receive a commission for purchases made through these links.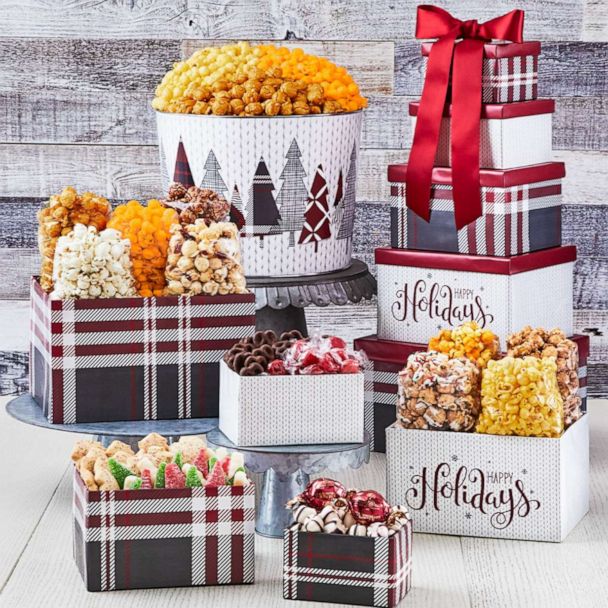 The Popcorn Factory: Gift Sets
Valid: 12/14/2020 to 12/14/2020
The Popcorn Factory's impressive collection of popcorn-filled tins and towers are an easy, festive gift for anyone on your list. Known as the "popcorn authority," The Popcorn Factory has been around for over 40 years. This assortment includes specialty, seasonal and traditional popcorn flavors. Shipping is $9.99.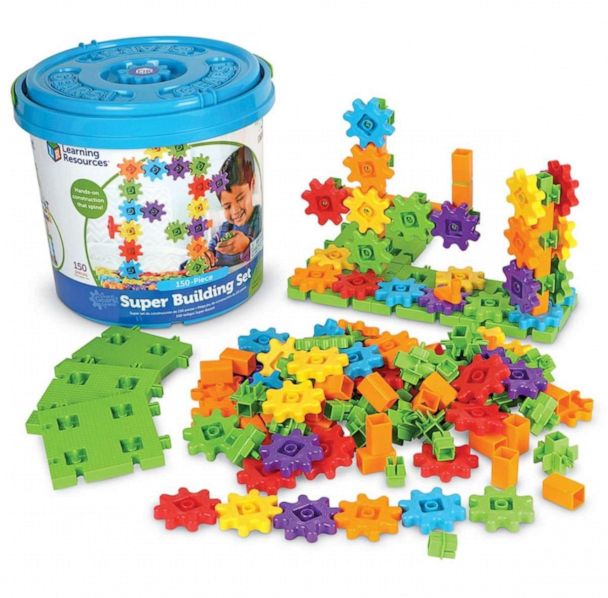 Learning Resources: Educational Toys
Valid: 12/14/2020 to 12/14/2020
From 123s to fine motor and STEM skills, Learning Resources' educational toys offer kids the building blocks they need to succeed in school and develop a lifelong love of learning. Learning from home? They have the essential advice and activities you need to bring the classroom home with you. This assortment includes Beaker Creatures, Coding Critters and Gears Building Sets. Shipping is $6.95 or free for orders over $35.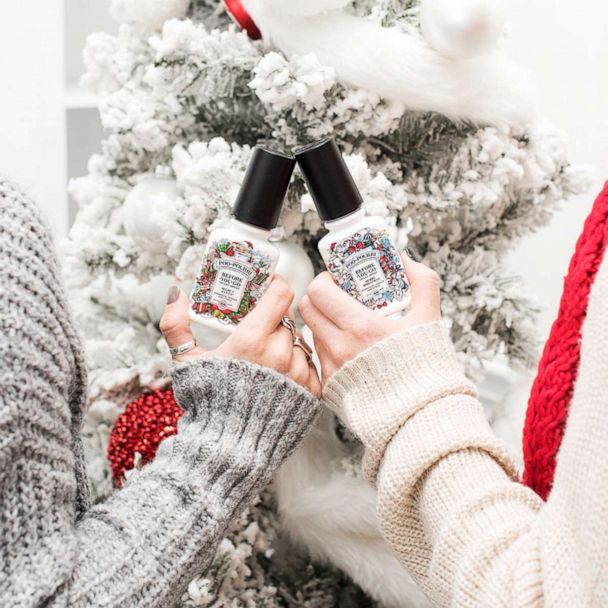 Poo~Pourri: Toilet Sprays & Hand Sanitizer Bundles
Valid: 12/14/2020 to 12/14/2020
Stay germ and stink-free with Poo~Pourri and new hand sanitizer and sanitizer wipes. Poo~Pourri works by creating an odor-trapping barrier on the surface of the water, stopping odor before it ever begins and leaving the toilet smelling better than you found it. The hand sanitizer features a no-rinse, quick-dry spray formula and has moisture replacing ingredients that reduce drying and redness with calming scents of coconut and lavender. The hand sanitizer wipes are synthetic-free, paraben-free and the package reseals for freshness. Choose from eight bundles. Shipping is $4.99 or free for orders over $49.99.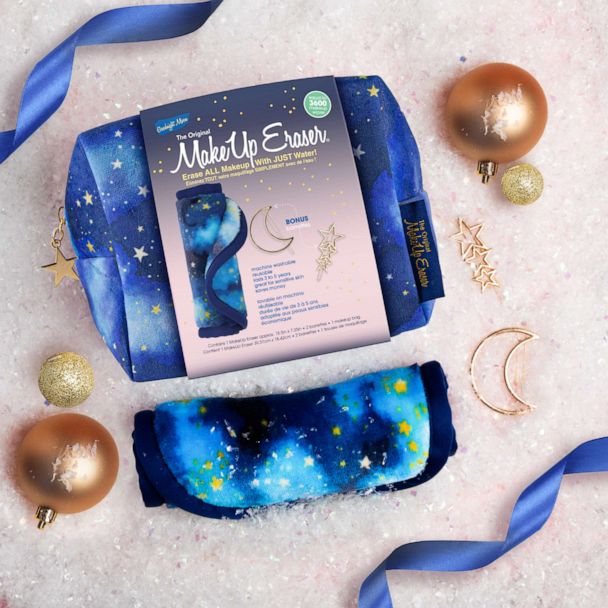 The Original MakeUp Eraser
The Original MakeUp Eraser: Makeup Remover Cloths & Sponge
Valid: 12/14/2020 to 12/14/2020
Erase all of your makeup with just water: just wet the MakeUp Eraser and put it to work. Reusable and washable, MakeUp Eraser lasts for up to 1,000 washes, which is equal to about 3,600 makeup wipes. This assortment includes singles, holiday sets and the SPONGE, which is a machine washable makeup sponge. Shipping is $3.95 or free for orders over $35.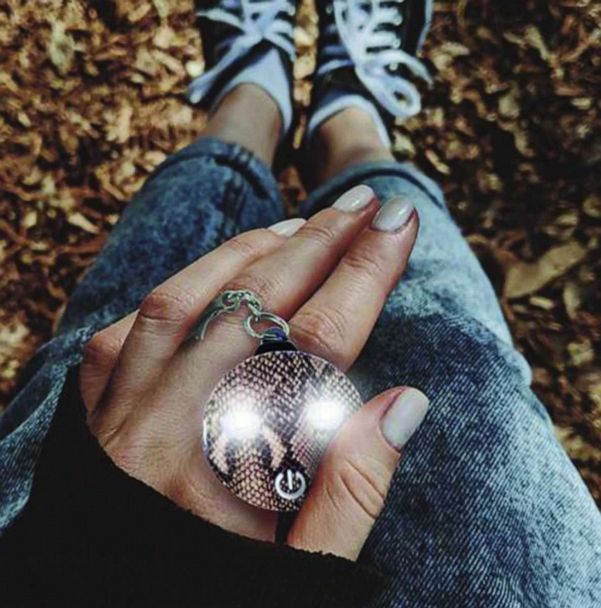 Lotta-Lite: Go Anywhere Light
Valid: 12/14/2020 to 12/14/2020
Lotta-Lite is the solution to add some light to your bag. With its 60-second auto shut-off timer, you'll never have to worry about turning it off. The bright LED light is attached to a keychain so you can easily hook it to any bag. Use it on your handbag, backpack, makeup bag, briefcase, diaper bag and more. Over 20 designs to choose from. Shipping is $5.99 or free with the purchase of 10 units.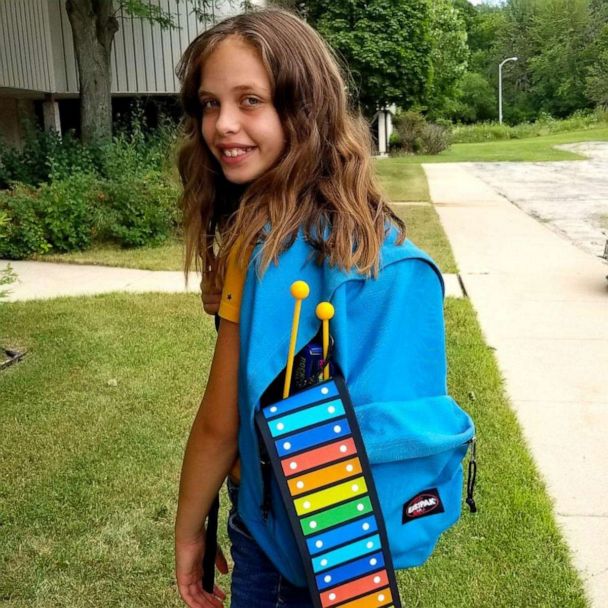 MukikiM: Portable Instruments
Valid: 12/14/2020 to 12/14/2020
Flexible and portable, take your music with you. MukikiM's instruments are great fun for kids and adults. Choose from pianos, drums, bongo and xylophone. Each instrument is battery-operated and has a record and play back feature. Folds up when not in use, unlike traditional instruments. Micro options are also available, which include a key chain so you can take it on-the-go. Shipping is $7.99 or free for orders over $100.