'GMA' Deals & Steals on healthy snacks and home cooking
ABC News Photo Illustration, Spicewalla, Rollingreens, RIND
Tory Johnson has exclusive "GMA" Deals and Steals on healthy snacks and home cooking.
You can score amazing deals on items such as Daily Crunch Snacks, The Good Crisp Company and much more.
The deals start at just $10 and are up to 50% off.
Find all of Tory's Deals and Steals on her website, GMADeals.com.
Sign up for our new "GMA" Shop newsletter to get the latest deals delivered to your inbox and discover more products to help you live your best life.
Deal details:
1. Use the links provided below on the date(s) listed to receive the savings.
2. All deals are available only while supplies last. No backorders, unless specified by the individual vendor. No rainchecks.
3. Deals cannot be combined with other coupons and offers.
4. Contact retailers for any questions about products before ordering online.
5. Shipping rates indicated are valid in the continental United States only.
NEED HELP? CONTACT TORY: For those who need assistance with a deal, please email Tory Johnson directly at help@gmadeals.com. Tory and her team respond to all viewer emails within an hour during business hours.
By clicking on these shopping links, visitors will leave Goodmorningamerica.com. These eCommerce sites are operated under different terms and privacy policies than Goodmorningamerica.com. ABC will receive a commission for purchases made through these links.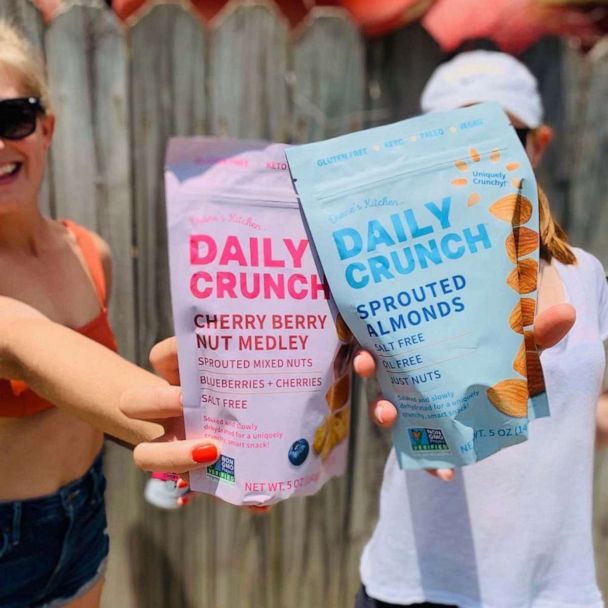 Daily Crunch Snacks: Almonds & Nut Medley
Made in America, Daily Crunch is a women-owned and mission-driven company that makes Uniquely Crunchy sprouted nut snacks that taste as good as they make you feel. This uniquely crunchy, superfood-infused sprouted nut snack is keto, non-GMO, gluten-free and vegan-certified. Daily Crunch puts its raw nuts through its signature four-day process, which results in sprouted and dehydrated nuts that are more nutrient-dense, easier to digest and crunchier than raw or roasted nuts. Choose from a 6-pack of Sprouted Almonds in delicious varieties: Nashville Hot, Golden Goodness, Cacao + Sea Salt and Original or our Sprouted Nut Medley in Cherry Berry and Cinnamon Java Nut. Shipping is $3.99 or free with two or more 6-packs.
Valid: 01/27/2022 to 01/27/2022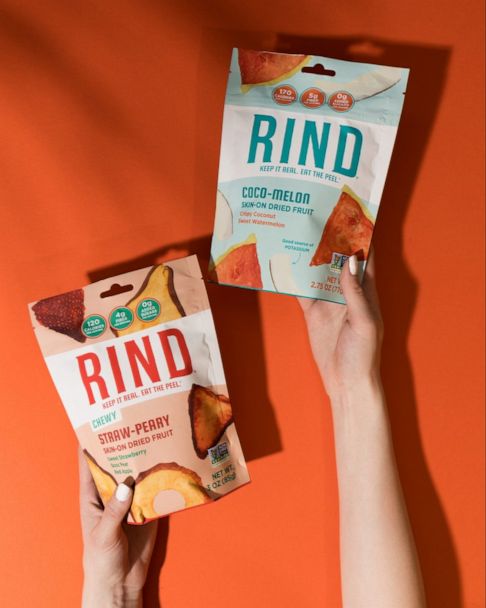 RIND Snacks: Thin-Cut Fruit
Keep it real and eat the peel! Made in America, RIND makes unique whole fruit snacks that maximize taste and minimize waste. By retaining the rind, RIND's products have two to three times more fiber, potassium and vitamin C servings than other fruit snacks. Made with 100% pure fruit and no added sugar or preservatives, RIND is also gluten-free, kosher and non-GMO. Choose from a 3-pack or 5-pack of Kiwi, Apple or Orange chips or Coco-melon and Straw-peary skin-on dried fruit. Shipping is $4.95.
Valid: 01/27/2022 to 01/27/2022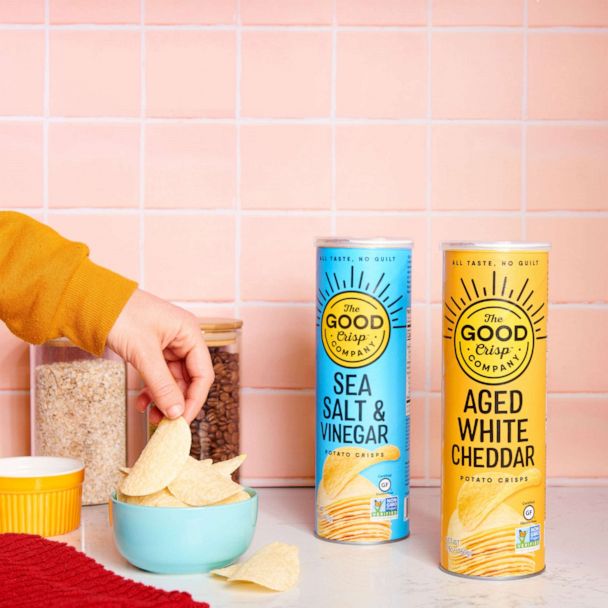 The Good Crisp Company: Potato Crisps
The Good Crisp Company calls itself the "better for you stacked chip." Gluten-free and non-GMO, these are made with ingredients that you can pronounce so they come without the grease and guilt. This 4-pack includes Original Classic, Aged White Cheddar, Outback BBQ and Sea Salt & Vinegar. Limit one 4-pack per order. Free shipping!
Valid: 01/27/2022 to 01/27/2022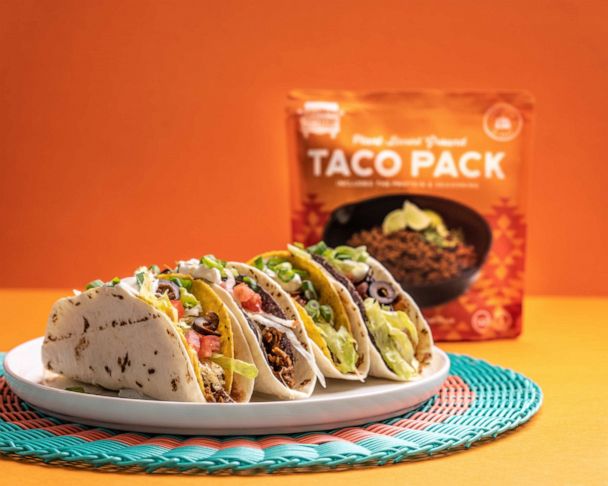 RollinGreens: Plant-Based Ground Taco ME'EAT
RollinGreens is an all-in-one meal solution. Just add water and cook on the stove for seven minutes, and put in your favorite taco shell, salad, chili and more. Made in America, this shelf-stable pack includes 100% plant-based protein made from peas, beans and other veggies. RollinGreens replaces one pound of ground beef, and one pack has more than 60 grams of protein, contains no soy and serves about four people. Limit three 5-packs per order. Shipping is $4.99.
Valid: 01/27/2022 to 01/27/2022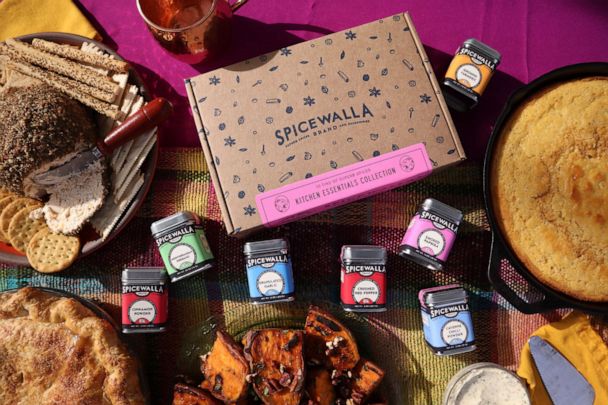 Spicewalla: Spice & Seasoning Gift Collection
Spicewalla is a chef-driven spice company. Sourcing fresh, small-batch spices for superior flavor and quality, these spices and rubs are roasted, ground and packed in-house in Asheville, North Carolina. Named one of Oprah's Favorite Things, this gift set is the perfect pantry starter set or upgrade to rejuvenate any kitchen with fresh spices and superior flavor. Limit two packs per order. Shipping is $6.99.
Valid: 01/27/2022 to 01/27/2022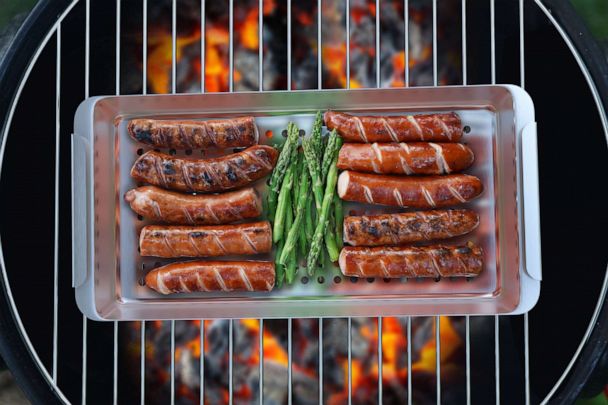 Yukon Glory: BBQ 'N Serve Set
Cook delicious meats, seafood or veggies in your oven or grill. The Yukon Glory BBQ 'N Serve Grilling Basket Set is a unique cooking set that contains three perforated grilling or oven baskets, one clip-on handle and a large serving tray, which the three baskets fit into perfectly. All components are made of dishwasher-safe stainless steel. With the perfect portion size for any dish, you can cook three separate foods at once and serve 'em all without their flavors mixing together. Using the clip-on handle and serving tray, you won't need gloves to take the hot basket from the oven or grill and won't get grease stains on your table! Limit two per order. Shipping is $8.99 for one unit and $13.99 for two units.
Valid: 01/27/2022 to 01/27/2022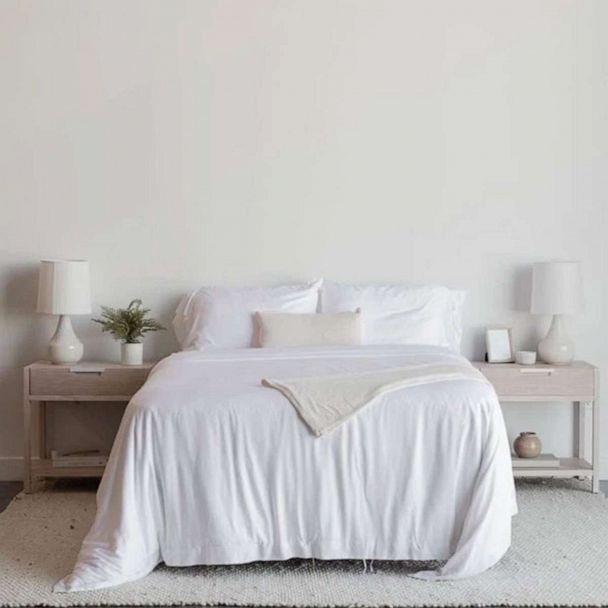 Get a good night's sleep with Cozy Earth. This premium, luxury bamboo bedding is dramatically softer than cotton and is designed to help you sleep at the perfect temperature. Naturally hypoallergenic and temperature-regulating, Cozy Earth allows both hot flashers and chilly sleepers to sleep comfortably. This assortment features a bamboo sheet set, duvet cover, pillowcase set and even a bamboo comforter that balances your optimal sleep temperature with unparalleled softness. Free shipping!
$44.50 to $269.50 + Free shipping
Valid: 01/27/2022 to 02/07/2022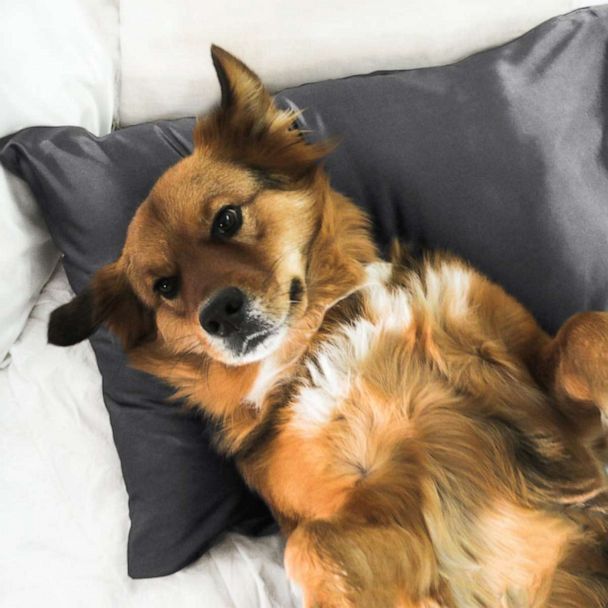 Take your self-care routine to bed with the vegan satin beauty pillow from NIGHT. This luxurious pillowcase promotes beauty sleep but does not use or test on animals. The 100% polyester satin formula offers an overnight beauty solution for better skin and hair. Unlike many cotton or jersey pillowcases, these won't cause friction on your hair, eliminating bedhead and gently interacting with skin to reduce any overnight irritation. Standard-Queen and King sizes are available as well as a set that includes a down-alternative pillow.
Valid: 01/27/2022 to 02/07/2022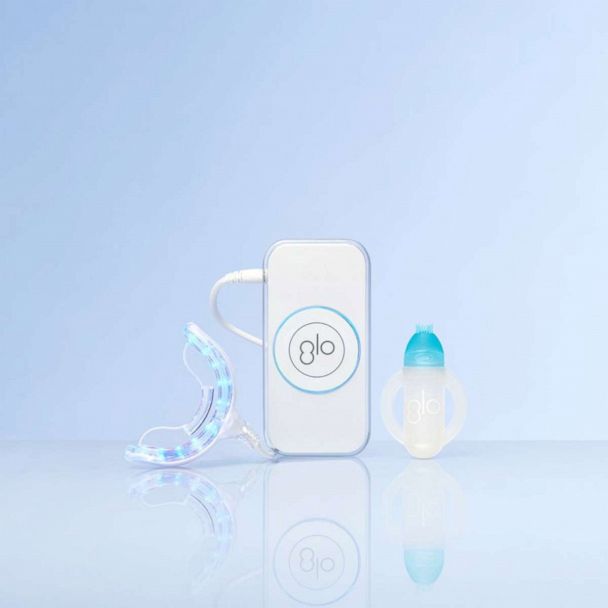 GLO Science: Teeth Whitening Device
Achieve your brightest, whitest smile in just five to seven days. Invented by one of New York's top celebrity dentists and used in thousands of dental practices, GLO is an at-home teeth-whitening device that combines professional elements of heat and blue LED light to give you faster, visible results without sensitivity. The minty-fresh whitening gel comes in one-of-a-kind GLO Vials so it can be easily brushed directly onto your teeth for stay-put coverage where you need it, and the fast, eight-minute applications are pre-timed for you and whiten the top and bottom teeth simultaneously.
Valid: 01/27/2022 to 02/07/2022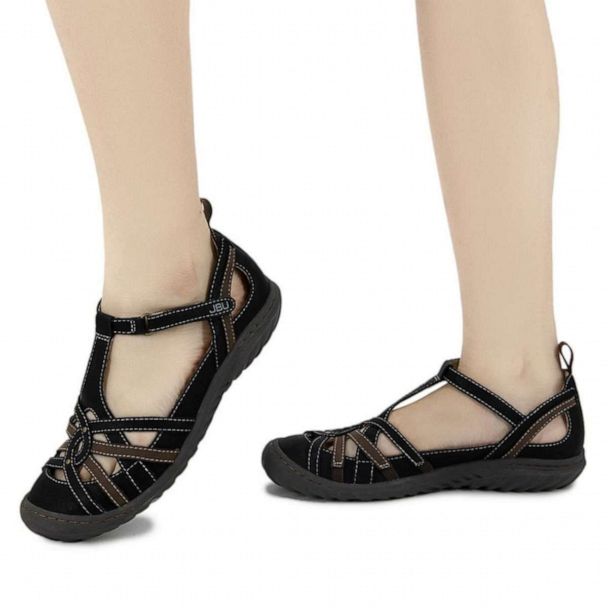 Jambu & Co.: Slip On Shoes
Stay comfortable and stylish in these easy to wear slip-on options from Jambu & Co. The Bellerose features an asymmetrical strap and intricate laser-cut floral cutouts that give this functional shoe a fashionable flair. The lightweight Dove design features airy cutouts and a comfortable memory foam insole that cradles your foot for all-day comfort. Both styles are offered in multiple colors in sizes 6-11.
Valid: 01/27/2022 to 02/07/2022