Tory Johnson has exclusive "GMA" Deals and Steals to help you live clean and green.
"GMA" viewers can score big savings on everything from Anact bathe towels and purifyou reusable grocery bags to E-Cloth microfiber cloths and much more.
The deals start at just $2 and are all at least 50% off.
Find all of Tory's Deals and Steals on her special website, GMADeals.com.
Deal Details:
1. Use the links provided below on the date(s) listed to receive the savings.
2. All deals are available only while supplies last. No backorders, unless specified by the individual vendor. No rainchecks.
3. Deals cannot be combined with other coupons and offers.
4. Contact retailers for any questions about products before ordering online.
5. Shipping rates indicated are valid in the continental United States only.
NEED HELP? CONTACT TORY: For those who need assistance with a deal, please email Tory Johnson directly at help@gmadeals.com. Tory and her team respond to all viewer emails within an hour during business hours.
By clicking on these shopping links, visitors will leave Goodmorningamerica.com. These eCommerce sites are operated under different terms and privacy policies than Goodmorningamerica.com. ABC will receive a commission for purchases made through these links.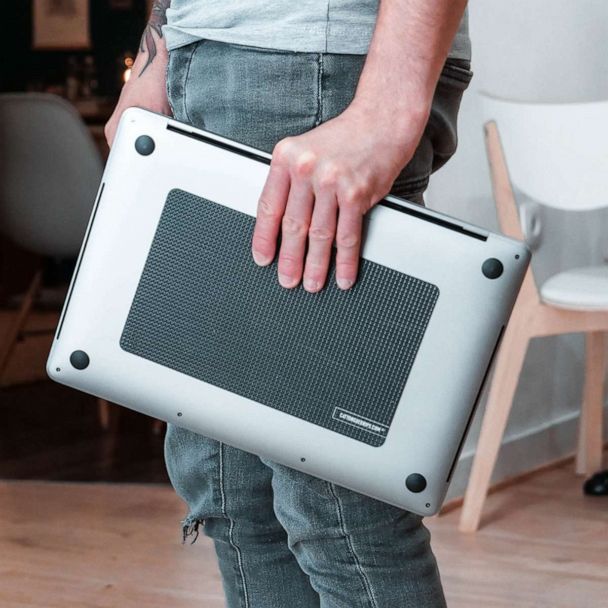 CatTongue Grips: Anti-Slip Solutions
Valid: 04/10/2021 to 04/10/2021
Get a grip on little things in life. CatTongue Grips are non-abrasive grip tapes that you can use to get a grip on just about anything to prevent it from slipping, sliding or shifting. CatTongue Grips provides options for phones, tablets, laptops and game controllers. Made of 100% recyclable material, Grip Strips and Grip Tape are great for securing the position of hanging frames, stabilizing your stance on a bathtub surface, ensuring floor lamps stay where you want them, keeping dog bowls in place and more. Shipping is $3.50 or free with two or more units.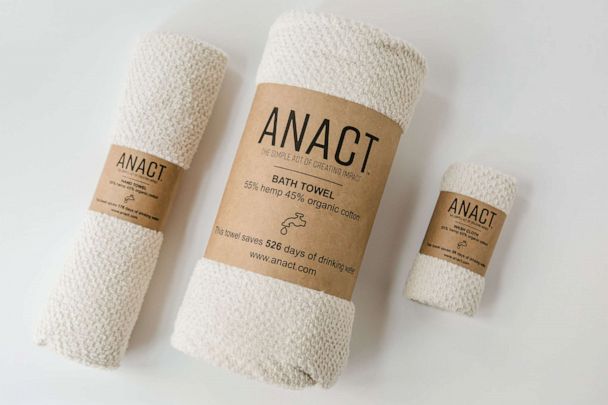 Anact: Bath & Hand Towels
Valid: 04/10/2021 to 04/10/2021
Anact makes sustainable towels that are better for people and the planet. Sustainably made of hemp and organic cotton, these wash, hand and bath towels are quick-drying and ultra absorbent. Choose natural or white in singles or a set of three. Shipping is $4.99 or free for orders over $100.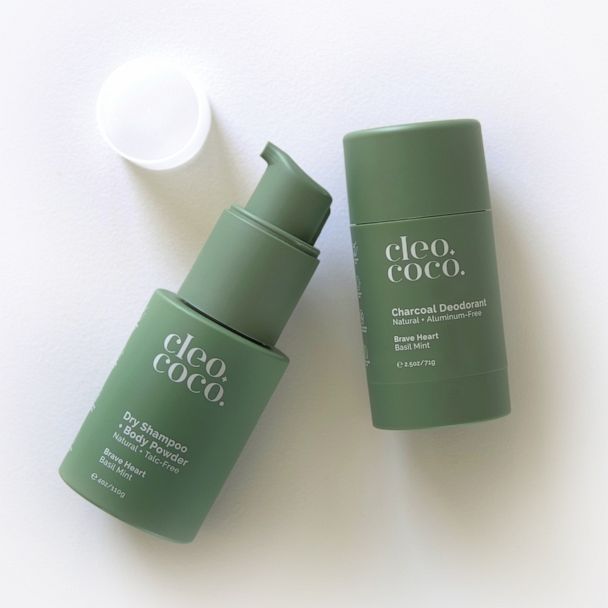 Cleo+Coco: Deodorant & Dry Shampoo/Body Powder
Valid: 04/10/2021 to 04/10/2021
This collection of personal care from Cleo+Coco allows you to feel clean and confident all day long without compromising your health. Made in America, women-owned and run, Cleo+Coco's deodorant provides 100% odor control without aluminum, parabens or synthetics. The luxury application glides on creamy and clear. The Dry Shampoo/Body Powder is a multi-use product that combines vegetable powders, activated charcoal, bentonite clay and essential oils for powerful refreshment any time of day. This is gentle enough for skin and can also be used to absorb oil on the scalp and revitalize second day hair. Singles and sets are available. Limit three units per order. Shipping is $3.99 or free for orders over $24.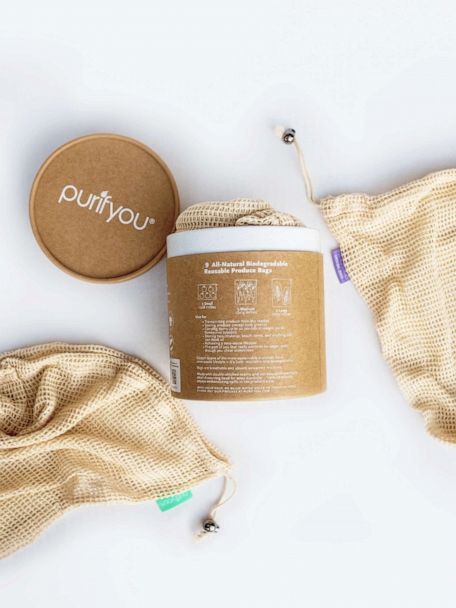 purifyou: Reusable Mesh Produce Bags & Grocery Bags
Valid: 04/10/2021 to 04/10/2021
Preserve the environment in style. Skip single-use plastic bags with swap for purifyou's durable multi-purpose bags as your eco-friendly solution. The Reusable Mesh Produce Bags or Grocery Bags are made of non-toxic material and are great for transporting produce from the market to your fridge. The mesh design can also be used to strain or drain food. Choose 9 poly mesh produce bags with drawstring or handles or 18 cotton mesh produce bags with drawstring. Shipping is $3.99 or free for orders over $49.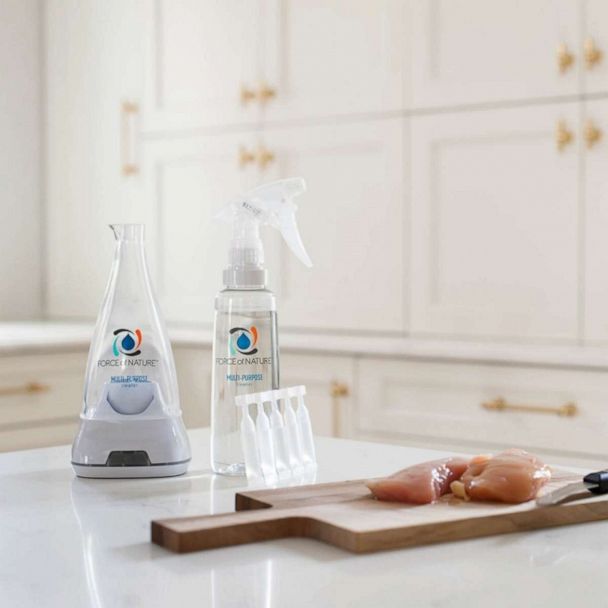 Force of Nature: Multi-Purpose Cleaner Extra Value Bundle
Valid: 04/10/2021 to 04/10/2021
Force of Nature is a small appliance that uses electricity to convert tap water, plus a recyclable capsule of salt, water and vinegar, into a powerful multi-purpose cleaner, deodorizer, sanitizer and disinfectant. You can make it right on your countertop when you need it and use it to replace most cleaners. There are no harmful chemicals and no need to rinse, making this great for cleaning around family and pets. This bundle includes the appliance, a 12 oz. spray bottle and 25 capsules. Each capsule makes one bottle, so you'll be able to make 25 full bottles of multi-purpose cleaner and disinfectant. Limit two bundles per order. Shipping is $5.50.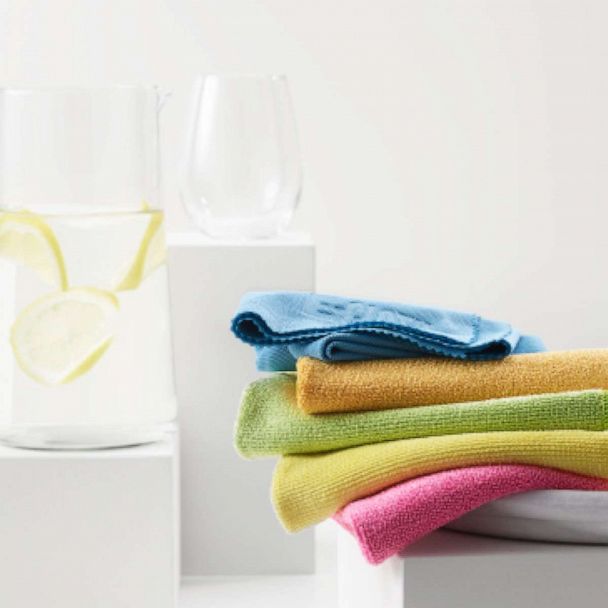 E-Cloth: Microfiber Products
Valid: 04/10/2021 to 04/10/2021
Unlock the cleaning power of water with E-Cloth. Easy and effective, these premium textiles are thoughtfully engineered to clean granite counters, scrub sinks, polish glass or dust the corners of your floor. Wet, wring, and wipe -- just a few swipes is all it takes, even for the tough jobs. No additional cleaners needed, just add water. This assortment includes cloths, towels and scrubbing pads. Singles and sets are available. Limit five per order. Shipping is $5.99 or free for orders over $30.