Tory Johnson is back on "Good Morning America" with a special Deals and Steals on some of Oprah's Favorite Things 2019.
Score big savings on everything from back massagers, vegan leather tote bags and pretzel gift boxes.
The deals start at just $21 and are all 50% off.
Find all of Tory's "Deals and Steals" on her special deals website, GMADeals.com.
Get the full list of all 79 gifts on Oprah's Favorite Things at oprahmag.com.
Deal Details:
1. Use the links provided below on the date(s) listed to receive the savings.
2. All deals are available only while supplies last. No back orders, unless specified by the individual vendor. No rain checks.
3. Deals cannot be combined with other coupons and offers.
4. Contact retailers for any questions about products before ordering online.
5. Shipping rates indicated are valid in the continental United States only.
NEED HELP? CONTACT TORY: For those who need assistance with a deal, please email Tory Johnson directly at help@gmadeals.com. Tory and her team respond to all viewer emails within an hour during business hours.
By visiting these website addresses, you will leave Goodmorningamerica.com and be directed to Shopify-powered web stores. Any information you share with the retailer will be governed by its website's terms and conditions and privacy policies. ABC will receive a small share of revenue from purchases through these links.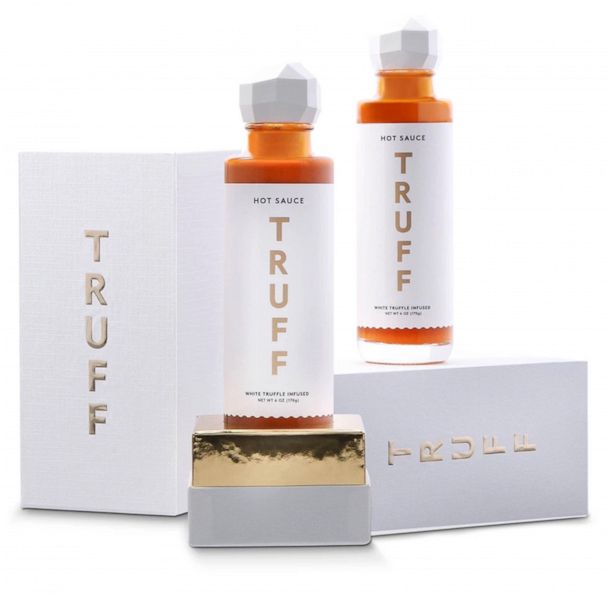 TRUFF: White Truffle 2-Pack
Oprah says: "What can I say? The packaging is cool, the hot sauce is sublime! I live for the black truffle version, but this white-truffle-infused limited release is slightly sweet, slightly exotic, and every bit as delicious. Give it to everyone."

Taking inspiration from TRUFF's black truffle experience, they have shifted gears to capture the limited, seasonal availability of white truffle. The sauce is a curated blend of ripe chili peppers, organic agave nectar and white truffle. It's finished off with a hint of organic coriander. This is spicy, sweet and savory – it can elevate any dish. Limit one 2-pack per order. Each bottle is packaged in a beautiful box. Shipping is $4.99.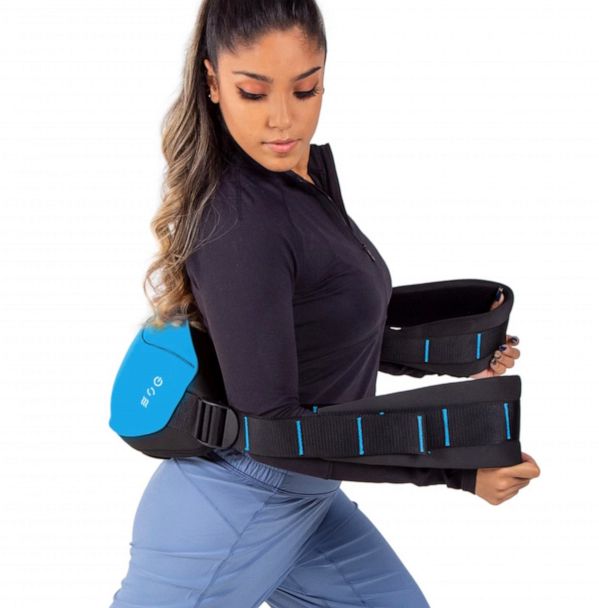 truMedic: Magic Hangs truShiatsu Neck & Back Massager
Oprah says: "No, these aren't high-tech stoles, they're the Swiss Army knife of neck and back massagers. Slide your arms through the loops and experience adjustable heat and pain-relieving kneading that's guaranteed to make you think a masseuse has moved in."

Get a deep-tissue shiatsu massage in the comfort of your own home. TruMedic's rechargeable and cordless Neck and Back Massager gives you a relaxing truShiatsu massage on your neck, back and shoulders where and when you need it. The four massage nodes act as their own "thumb" to deliver effective shiatsu massage therapy. Choose heat and massage rotation settings to create a massage that's customized for your needs. Limit one unit per order. Shipping is $14.95.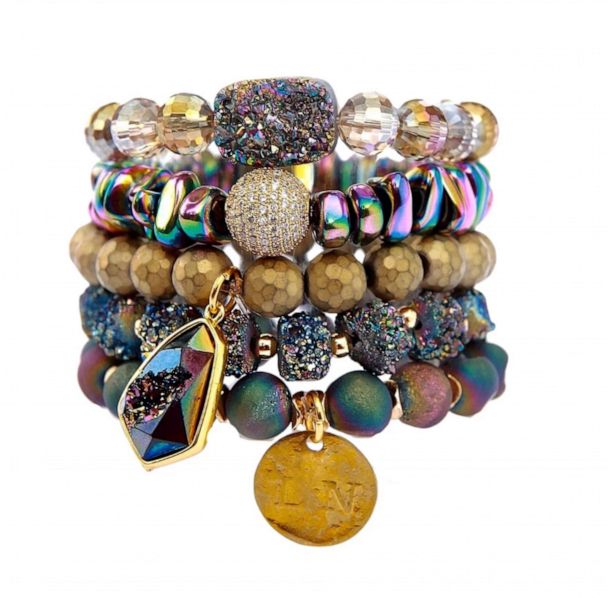 Heather Ford Designs: Bracelet Stacks
Oprah says: "These five-bracelet stacks-handmade in Texas take the guesswork out of coordinating your jewelry. Just pick a color and get ready to shine."

Inspired by nature, Heather Ford's unique jewelry collection is handcrafted in the USA combining natural stones and micro pavé for a beautiful sparkle. These stacks include five separate bracelets and each fits 7"-7.5" around. Every bracelet is made with semi-precious gemstones and crystals. Wear one at a time or all at once. There are six options to choose from. Shipping is $5.99.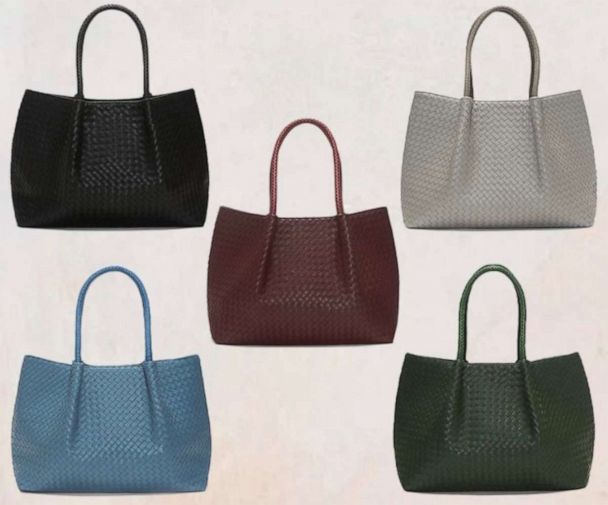 Lulu Dharma: Napa Vegan Leather Tote
Oprah says: "I know what you're thinking: another tote? But when they're made of handwoven vegan leather as luxe-looking and soft as this, we'll make room."

Handwoven in the softest buttery vegan Napa leather, this Lulu Dharma tote will seamlessly carry you from season to season in style. Featuring an inner zipper pocket and magnetic closure, the woven handle has a 9" drop so you can comfortably carry all of your essentials. Choose from six rich colors. Shipping is $5.95.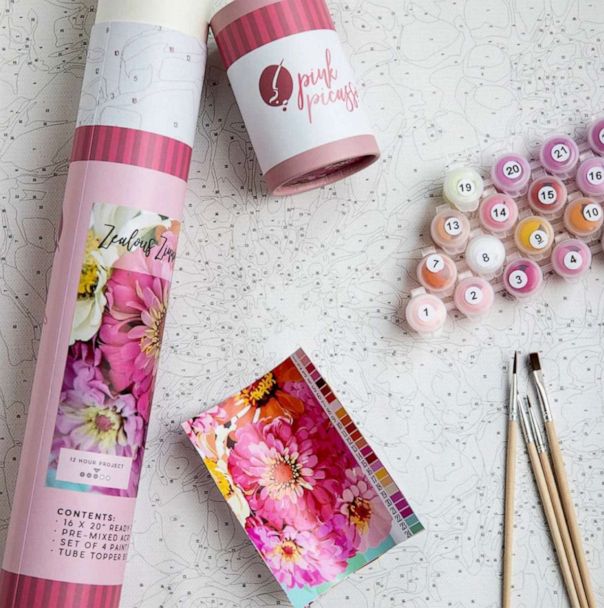 Pink Picasso: Paint by Numbers Kits
Oprah says: "Move over adult coloring books: the new calm-inducing craze is paint-by-numbers. Each of these botanic-inspired kits includes four brushes, acrylic paints, and a canvas upon which to mindfully daub hydrangeas, zinnias, and more."

A timeless hobby is made new. Pink Picasso's Paint by Numbers Kits feature original photography and encourages quiet time and relaxation. Each kit includes everything you need to create your own masterpiece: a 16"x20" premium printed canvas, pre-mixed acrylic paints and a set of four paint brushes. The areas are clearly marked and numbered so that you just match the paint with the number. There are four kits to choose from. Limit four units per order. Shipping is $4.95.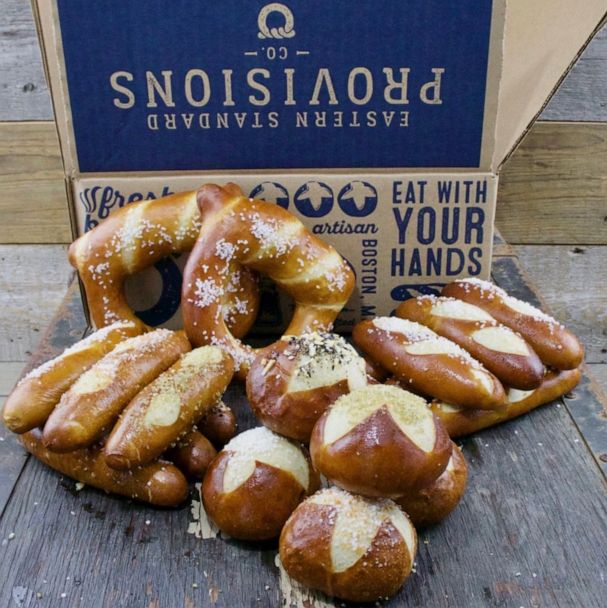 Eastern Standard Provisions
Eastern Standard Provisions Company: Soft Pretzel Gift Box
Oprah says: "This 20-pretzel set with three types of heat-and-eat soft pretzels, four flavors of salt, and Everything seasoning will thrill all who still believe in carbs."

Eastern Standard Provisions' artisanal pretzels are meticulously crafted and hand-twisted into their signature knot, which is inspired by their coastal New England roots. Created by a renowned baker, these one-of-a-kind gourmet soft pretzels deliver the light, airy qualities of a brioche inside and the traditional Bavarian-style pretzel crust outside. They are ready to heat and enjoy – simply store in the freezer until you're ready to eat. Elevate your pretzel experience with savory salts. This gift box includes Medium Grain Salt, Truffle Salt, Chili Lime Salt, Rosemary Lemon Salt and Everything Spice. Shipping is $4.99.