Tory Johnson has exclusive "GMA" Deals and Steals on must-have items from 10 small businesses featured on Oprah's 2020 Favorite Things list. This year, the list spotlights Black-owned businesses and you can shop products from five of the Black-owned businesses beloved by Oprah below.
Score big savings on eyewear, air fryers, vegan leather bags and more. The deals start at just $10 and are all at least 50% off.
See more of Oprah's 2020 Favorite Things here. Find all of Tory's "Deals and Steals" on her special website, GMADeals.com.
Plus, shop Tory's GMA Holiday Deals & Steals with gift picks for everyone on your list -- all for 50% off!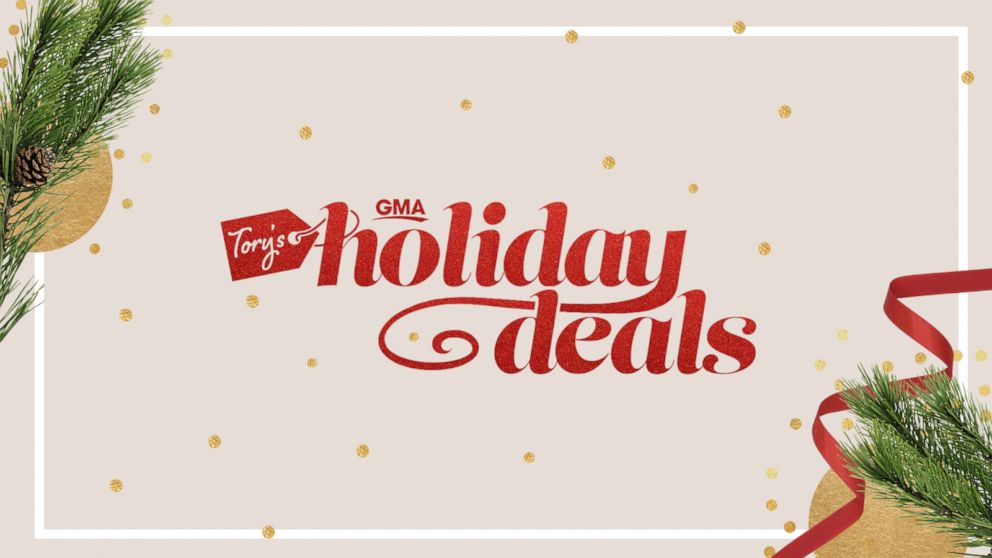 Deal Details:
1. Use the links provided below on the date(s) listed to receive the savings.
2. All deals are available only while supplies last. No backorders, unless specified by the individual vendor. No rainchecks.
3. Deals cannot be combined with other coupons and offers.
4. Contact retailers for any questions about products before ordering online.
5. Shipping rates indicated are valid in the continental United States only.
NEED HELP? CONTACT TORY: For those who need assistance with a deal, please email Tory Johnson directly at help@gmadeals.com. Tory and her team respond to all viewer emails within an hour during business hours.
By clicking on these shopping links, visitors will leave Goodmorningamerica.com. These eCommerce sites are operated under different terms and privacy policies than Goodmorningamerica.com. ABC will receive a commission for purchases made through these links.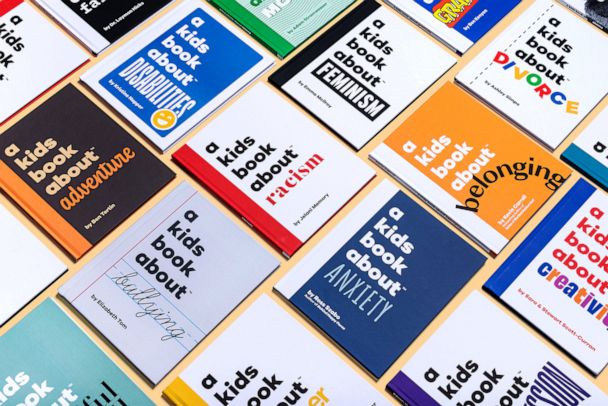 A Kids Book About: Assorted Books
Oprah says: "I saw these books and immediately began thinking of kids to send them to. Each volume, by a different author, covers a vital subject (systemic racism, empathy, depression, and more) in a way children as young as 5 can grasp. Adults, you may find you learn a little something, too."
A Kids Book About's collection of challenging, empowering and important books helps kids and their grownups kickstart honest conversations about topics that matter. Each of their diverse authors have experience or are experts on their topic. They speak up to kids, and don't shy away from the most difficult aspects of each topic. The books are for ages 5-9. Shipping is $3.99.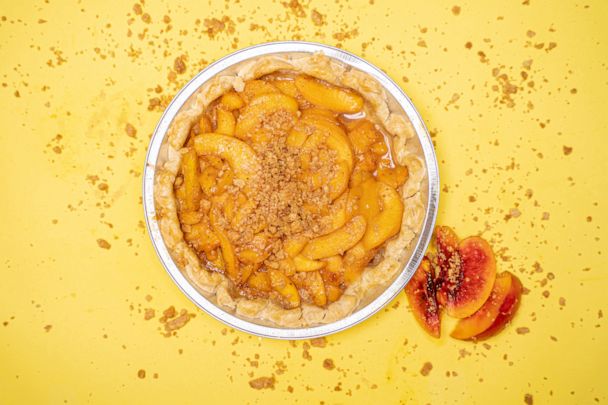 Lush Yummies Pie Company: Lemon Butta Pie & Peach Butta Cobbler
Oprah says: "If you love cobbler and you love pie, then Detroit chef Jennifer Lyle has a dessert for you! Her grandfather's recipe for peach cobbler filling in a perfect crust makes a lovely finish to a holiday dinner."
Lush Yummies Pie makes old school pies for modern times with fresh local ingredients. The Peach Butta Cobbler features juicy peaches that are slow cooked in cinnamon and spices then baked to perfection in their flake crust. The Lemon Butta Pie is a mix between cheesecake and lemon meringue pie. Each pie is loaded with fresh-squeezed juice and farm-fresh butter. Shipping for the two pies on dry ice starts at $22 depending on location.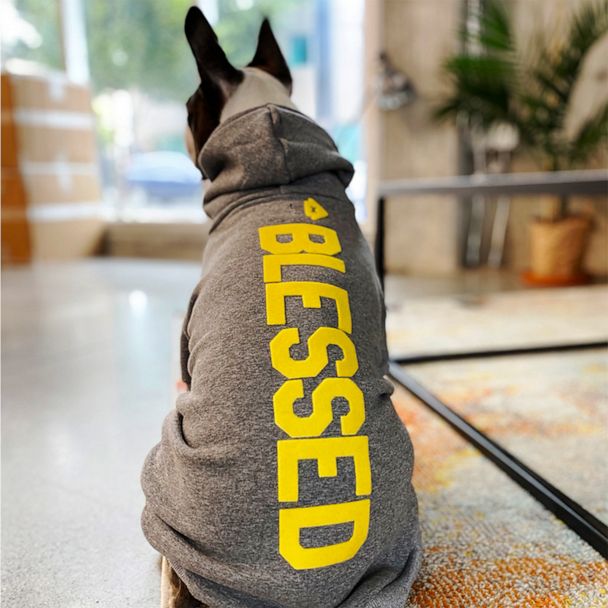 House Dogge: D.O.G. Hoodie
Oprah says: "Fabulous fleece hoodies—made with natural wool and cotton—are mighty cozy on a chilly morning walk. Spoiler alert for Gayle's granddog: Guess what you're getting this year!"
House Dogge's D.O.G. Hoodie is soft, snuggly and makes a statement. These hoodies have an adjustable drawstring and an embroidered buttonhole opening at the back neck to allow the leash to be connected to the collar that's underneath. Choose from "LOVED," "BLESSED" or "GRATEFUL." Sizes range from S-L. Limit three per order. Limit two per order. Shipping is $5.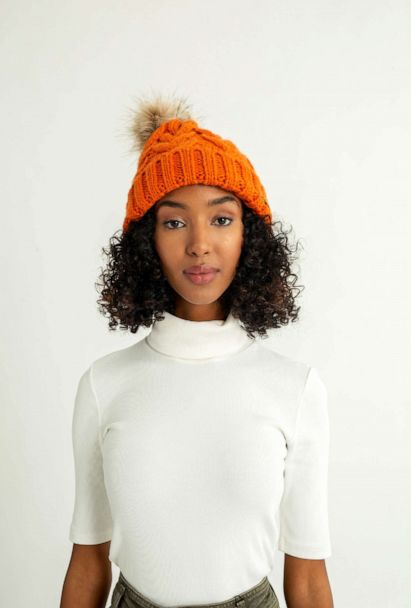 Grace Eleyae: Foldover Warm Slap with Pom
Oprah says: "A faux-fur-topped wool slap (short for satin-lined cap) is a hairstyle-saving, static-busting miracle, so there's no need to fear what lies beneath when it comes off."
Achieve the warmth and comfort you'd expect from a beanie with the hair protection you need to keep your hair flawless all winter long. Grace Eleyae's classic satin lining will prevent curls from being matted, it will help retain moisture, fight frizz and preserve your hairstyle. The adjustable drawstrings allow you to tighten to your liking. Shipping is $3.95 or free for orders over $50.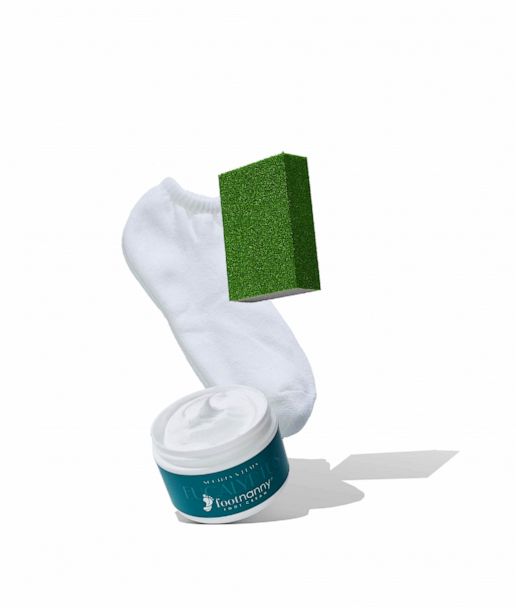 Footnanny: Eucalyptus Cream Starter Kit
Oprah says: "I've been enjoying pedicures from the Footnanny (Gloria L. Williams) for years, and with her signature trio of products, everyone else can get in on the action, too. Slough away dead skin with the buffer, massage in the eucalyptus foot cream, put on the cotton socks, and you'll get softness to rival any baby's bum."
Treat your feet with Footnanny. The Eucalyptus Cream Starter Kit stimulates the skin and softens feet. The essential oil of eucalyptus adds additional moisture to the cream and the eucalyptus naturally decongests feet and its anti-inflammatory properties help reduce swelling. This kit includes one 8oz jar of Eucalyptus Cream, one Rescue Buffer and one pair of white cotton socks. (Additional scents and sets are available.) Free shipping!
Ryan Simkhai Eyeshop: Readers
Oprah says: "Some people are into shoes, others handbags, but glasses are my number one accessory. I'm constantly on the hunt for statement-making styles. These readers come in great colors and flattering shapes, with scratch-resistant lenses for those of us who tend to leave theirs facedown on the nightstand (not me, but just saying)."
Ryan Simkhai Eyeshop was created with the idea that glasses are a statement piece for everyone. This assortment of stylish readers feature premium polycarbonate and dual coated anti-scratch lenses for additional protection. The spring hinges add flexibility and comfort. Limit six units per order. Shipping is $4.99.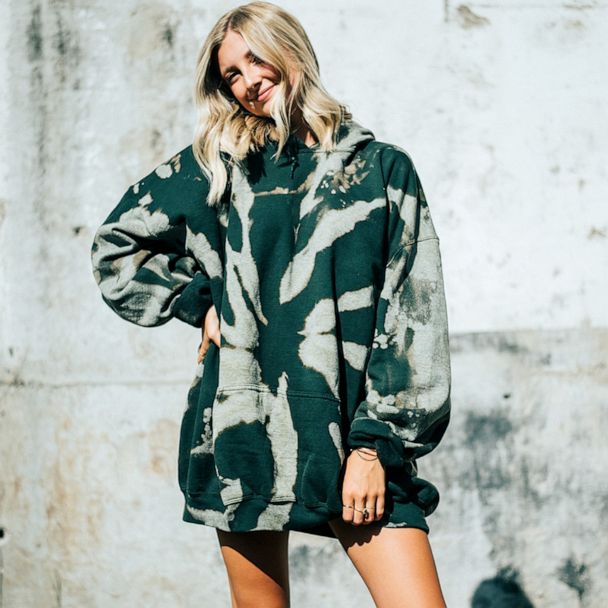 Giant Hoodies: Bleach Dye Giant Hoodie
Oprah says: "Leave it to the college kids to come up with an inclusive sweatshirt. Hunter Woodhall is the first double amputee to receive a Division I track scholarship, and he and his business partners have designed a roomy unisex hoodie (in fun tie-dyed shades) made to fit one and all. I've been told that some young folks even wear it as a dress."
Comfy and oversized, these hoodies are great for lounging at home or out and about. Each hoodie is uniquely bleached by hand in the United States. One size fits most, the super soft cotton polyester blend provides an oversized, loose fit. Giant Hoodies also have drawcords, a pocket, ribbed cuffs and waistband. Seven colors. Limit three per order. Shipping is $6.99.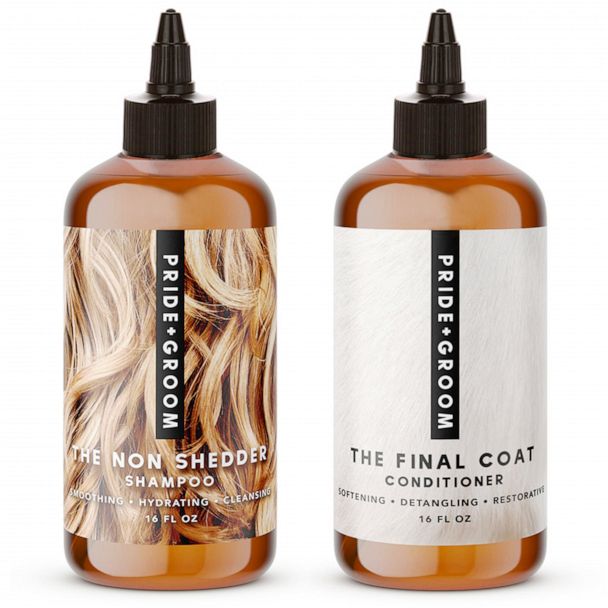 Pride+Groom: The Shedder & Non-Shedder Box Set
Oprah says: "I never liked the chemical scent of my dogs' shampoo. But this set for nonshedding pups (others are for shedders or sensitive skin–havers) uses all-natural ingredients, so hugs don't leave me waiting to exhale. And 10 percent of proceeds go to animal welfare groups, which earns Sadie's approval!"
PRIDE+GROOM's line of all-natural shampoo and conditioner feature formulas specific to a dog's skin and coat and is infused with their fresh signature scent, ensuring long-lasting hydration and shine. The Shedder Box Set includes Shedder Shampoo, which is made with nourishing ingredients to soothe the skin and help reduce shedding, and the Final Coat Conditioner, which moisturizes and adds long-lasting shine. The Non-Shedder Set includes Non-Shedder Shampoo, which is designed to cleanse, hydrate and detangle, and The Final Coat Conditioner. Limit two sets per order. Shipping is $4.99.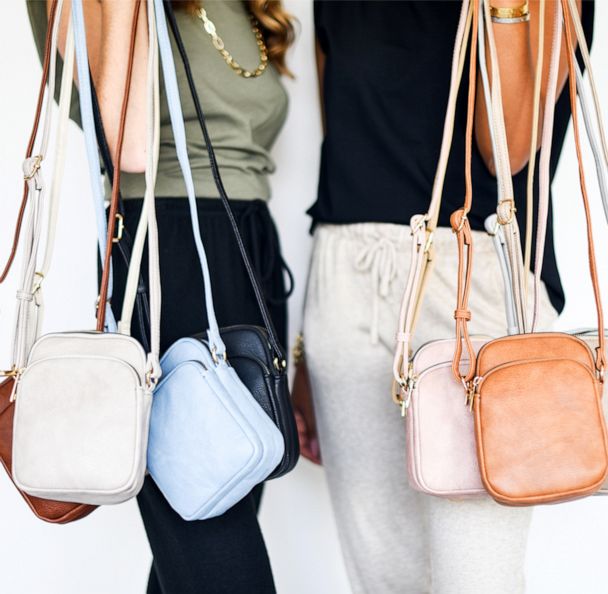 Mali + Lili: Josie Crossbody
Oprah says: "There are days when you want to travel light and keep just the essentials close to the hip. These vegan leather crossbodies are large enough to stash your cell, cash, keys, and lipstick while saving your back and your sanity—adios, big-bag abyss."
Mali + Lili offers a fresh, modern take on stylish, eco-friendly handbags. The Josie Triple Zip Triple Compartment Crossbody is small and mighty. Made with quality vegan leather to keep your bag stain free, this versatile bag has an adjustable strap so you can wear it as a shoulder bag or crossbody. There are ten colors to choose from. Free shipping!
NEED HELP? CONTACT TORY: For those who need assistance with a deal, please email Tory Johnson directly at help@gmadeals.com. Tory and her team respond to all viewer emails within an hour during business hours.