Tory Johnson has exclusive "GMA" Deals and Steals to treat your feet.
You can score amazing deals on items such as Barefoot Scientist, Londontown nail care and much more.
The deals start at just $4 and are up to 69% off.
Find all of Tory's Deals and Steals on her website, GMADeals.com.
Sign up for our new "GMA" Shop newsletter to get the latest deals delivered to your inbox and discover more products to help you live your best life.
Deal details:
1. Use the links provided below on the date(s) listed to receive the savings.
2. All deals are available only while supplies last. No backorders, unless specified by the individual vendor. No rainchecks.
3. Deals cannot be combined with other coupons and offers.
4. Contact retailers for any questions about products before ordering online.
5. Shipping rates indicated are valid in the continental United States only.
NEED HELP? CONTACT TORY: For those who need assistance with a deal, please email Tory Johnson directly at help@gmadeals.com. Tory and her team respond to all viewer emails within an hour during business hours.
By clicking on these shopping links, visitors will leave Goodmorningamerica.com. These eCommerce sites are operated under different terms and privacy policies than Goodmorningamerica.com. ABC will receive a commission for purchases made through these links.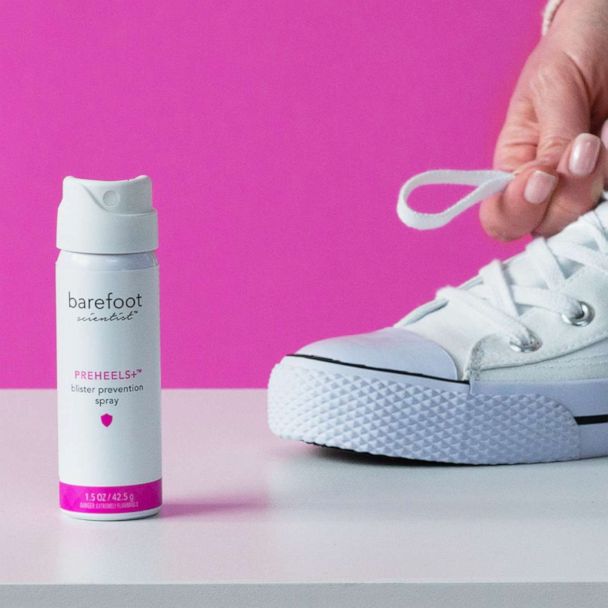 Barefoot Scientist: Foot Care & Sleep Spray
Valid: 01/22/2022 to 01/22/2022
Barefoot Scientist offers scientifically advanced foot care for happier, healthier feet. Fan favorites include Sleep On It Overnight Moisturizing Gel Socks and Rehab Cracked Skin Healing Serum, which help rejuvenate rough, tired feet. In addition to foot care, this assortment also includes the Inner Strength, which helps strengthen the nail structure, maintain more moisture and smooth overall texture. Limit five items per order. Shipping is $5.99.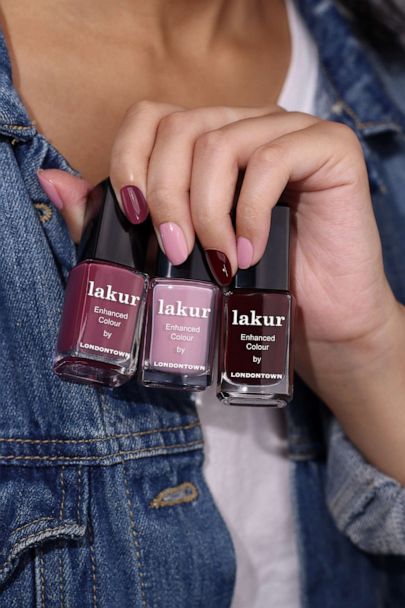 Londontown: Nail Care & Body Care
Valid: 01/22/2022 to 01/22/2022
Londontown is a celebration of all things beauty, with a focus on clean and effective formulas that offer an elevated, luxe experience. They carefully curate high-quality products and have a thoughtful approach to clean beauty, which means that what goes into their formulas is just as important as what they keep out of them. Choose from a large assortment of nail and body care including pedicure sets, nail color, body conditioner and body butter. Shipping is $4.99 or free over $30.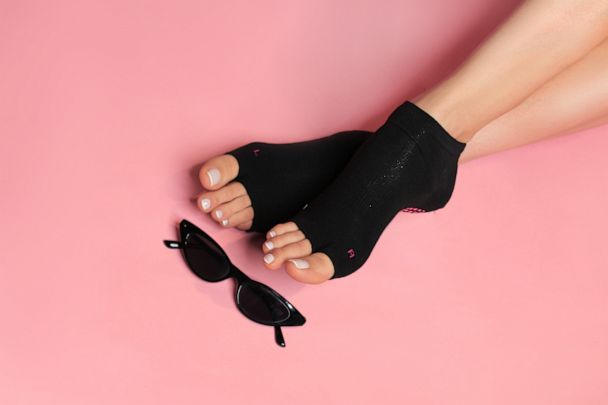 Tucketts: Toeless Grip Socks
Valid: 01/22/2022 to 01/22/2022
For when you want the barefoot experience but want to keep your feet warm and dry, Tucketts' toeless grip socks have you covered. These open-toed grip socks are great for yoga, barre, pilates, martial arts, pedicures or just to walk around the house. Tucketts offers stability with grippers that stick and moisture-wicking fabric, preventing sweat from creating a slippery situation. Shipping is $4.99 or free over $35.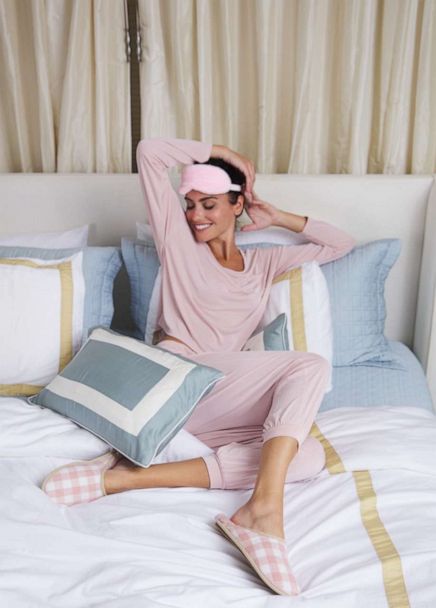 Valid: 01/22/2022 to 01/22/2022
Get cozy with Floopi. The Kelly Plaid Scuff Slipper features a pillow-like footbed with silky-soft faux fur. The Aurora Knit Scuff Slipper provides breathable warmth with a combination of soft velour and plush faux fur. Lastly, the Victoria Chenille Scuff Slipper has a faux fur lining to soothe the foot, and a satin and velour trim. These slippers also have an anti-slip, long-lasting, indoor-outdoor sole. Shipping is $3.99 or free with three pairs.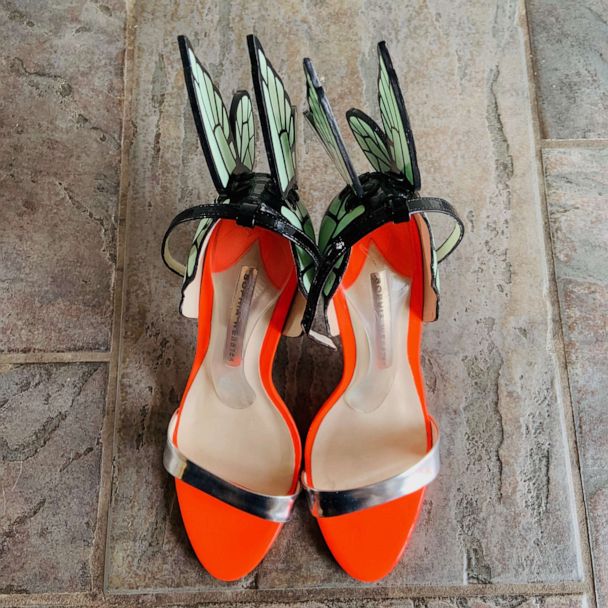 Vivian Lou: Insoles for Flats & High Heels
Valid: 01/22/2022 to 01/22/2022
Designed by a podiatrist and engineered by a rocket scientist, Vivian Lou's insoles are a revolution in design and comfort. The Vivian Lou Insolia Classic weight-shifting insoles are scientifically proven to prevent high-heel pain. They ever-so-slightly rotate the heel bone up and back to shift weight off the forefoot to the heel and stop feet from slipping forward in the shoe. The Insolia Cradle heel-cupping insoles offer a subtle contour that matches the irregular shape of the heel providing immediate comfort, features an asymmetric forward edge that relieves pressure on the plantar fascia and are slightly elevated on the outer edge for improved balance. Shipping is $2.99 or free over $50.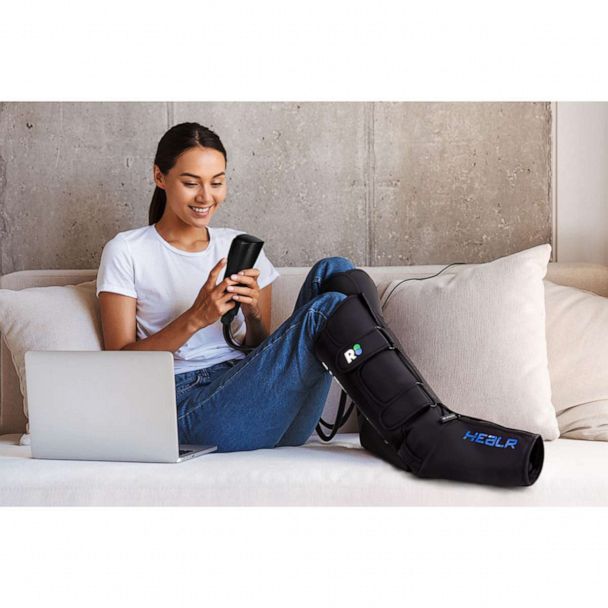 $100 to $140 + FREE SHIPPING
Valid: 01/22/2022 to 01/22/2022
ReAthlete develops products that not only treat pain symptoms, but also create a movement-centric culture that inspires everyone to make their health a priority. Pain and soreness can result from poor blood circulation in the legs. ReAthlete's massagers help increase flexibility and reduce pain. Choose from three leg massagers. The AIR-C PRO has three modes of massaging in three zones. The AIR-C + HEAT features targeted heat for pain relief. The HEALR combines a leg compression massage with air and is also a foot massager. Free shipping!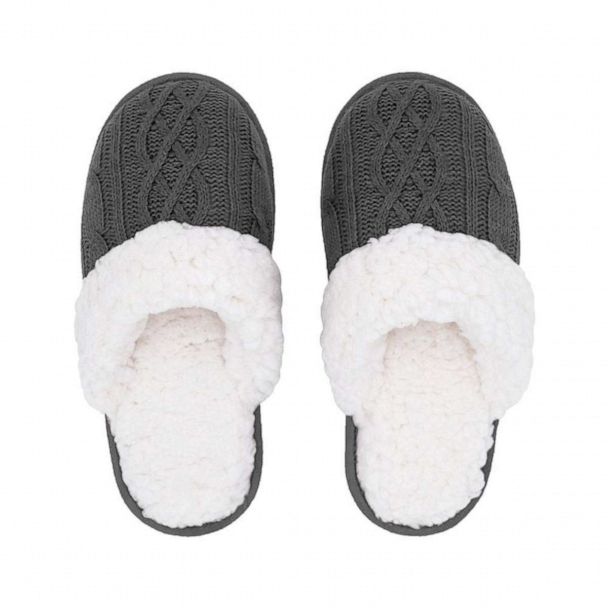 Valid: 01/22/2022 to 01/31/2022
Cozy up with cable knit accessories from Pudus. Slip into warmth and comfort with these dreamy slippers. The extra-plush faux fur lining and memory foam insert make it feel like you're walking on clouds. Offered in seven different colors and multiple sizes. This assortment also features an extra-plush, faux fur-lined cable knit snood scarf, so you can stay warm in style. Just slip it over your head and mix and match with your other winter accessories.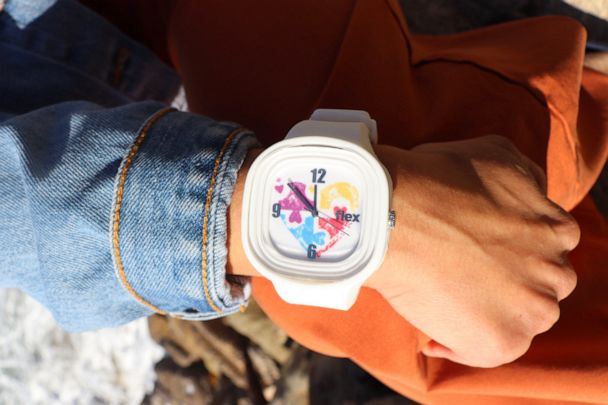 Flex Watches: Silicone Watches
Valid: 01/22/2022 to 10/31/2021
It's always time to make a difference. Flex was created 10 years ago with the belief that you can look good and do good at the same time. Each watch represents a different cause where 10% of profits are donated. Flex watch bands are made from highly durable, environmentally friendly silicone. The unisex watches in this assortment support causes like autism and hunger.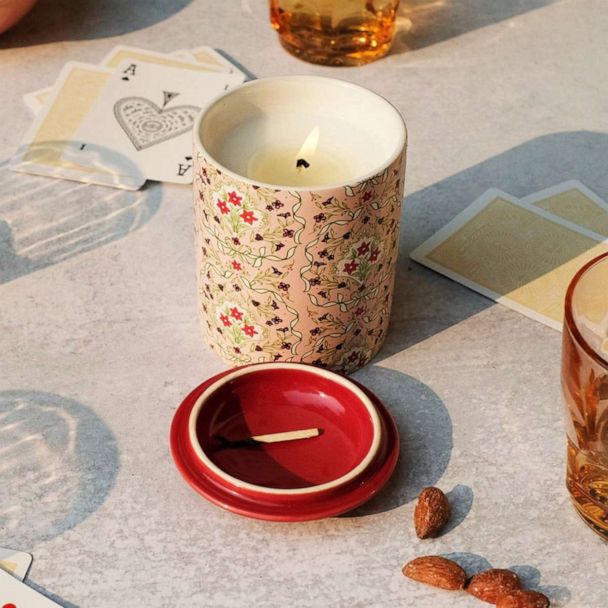 L'or De Seraphine: Decorative Candles
Valid: 01/22/2022 to 01/31/2022
Upgrade your home decor with a luxurious candle unlike any other. Presented in ceramic vessels designed with the patterns and color palettes of internationally awarded design houses, L'or de Seraphine makes home fragrances to express personal style through ambiance and design. Unique fragrance blends complement the decorative vessels to transform your mood and create an ambiance in any room.