Tory Johnson has exclusive "GMA" Deals and Steals on wellness winners.
You can score amazing deals on items such as Vionic Dream plush slippers, Therafit shoes and much more.
The deals start at just $1.75 and are up to 80% off.
Find all of Tory's Deals and Steals on her website, GMADeals.com.
Sign up for our new "GMA" Shop newsletter to get the latest deals delivered to your inbox and discover more products to help you live your best life.
Deal details:
1. Use the links provided below on the date(s) listed to receive the savings.
2. All deals are available only while supplies last. No backorders, unless specified by the individual vendor. No rainchecks.
3. Deals cannot be combined with other coupons and offers.
4. Contact retailers for any questions about products before ordering online.
5. Shipping rates indicated are valid in the continental United States only.
NEED HELP? CONTACT TORY: For those who need assistance with a deal, please email Tory Johnson directly at help@gmadeals.com. Tory and her team respond to all viewer emails within an hour during business hours.
By clicking on these shopping links, visitors will leave Goodmorningamerica.com. These eCommerce sites are operated under different terms and privacy policies than Goodmorningamerica.com. ABC will receive a commission for purchases made through these links.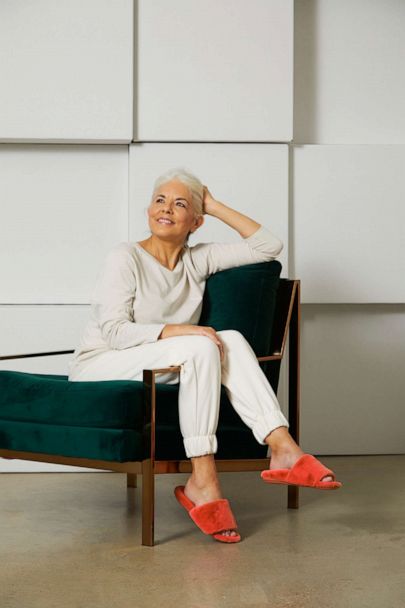 Vionic: Dream Plush Slipper
Valid: 01/13/2022 to 01/13/2022
Proper footwear isn't just for outdoors -- walking on hard surfaces in your home requires the same level of care and protection. Vionic Dream slippers are more than cozy, they promote wellness from the ground up. Vionic's contoured arch support cradles the curves of the foot, helping to relax the whole body. Each slipper delivers natural alignment for all-day comfort or end-of-day recovery. Your feet will feel the difference the second you slide them on. Choose from five colors. Limit five per order. Shipping is $5.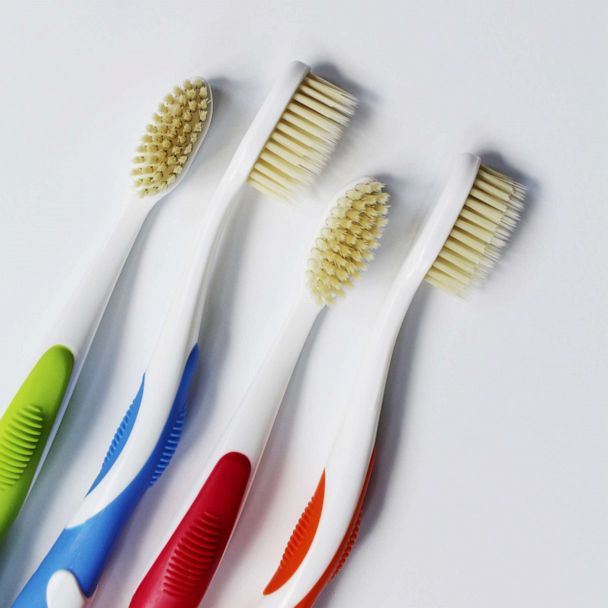 Doctor Plotka's Mouthwatchers: Antimicrobial Toothbrush Sets
Valid: 01/13/2022 to 01/13/2022
Brought to you by Boston-area dentist, Dr. Plotka, you may find yourself switching from your expensive electric toothbrush to this affordable manual toothbrush because of the amazing feel and results. These bristles are infused with antimicrobial silver to help keep your brush clean. The flossing bristles are dual-layered and 10 times thinner than some leading brands and as thin as a human hair at the tip. They reach deeper into grooves where most cavities form, in between teeth and under the gumline to help prevent plaque buildup. Sets are available for adults, youth and travel. Shipping is $3.99.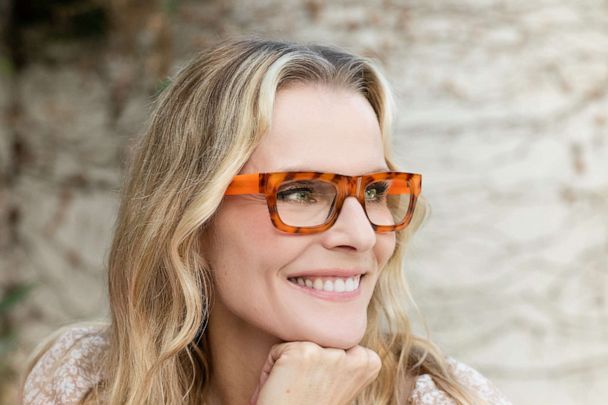 Ryan Simkhai Eyeshop: Readers & Sunglasses
Valid: 01/13/2022 to 01/13/2022
Ryan Simkhai Eyeshop showcases premium quality and fashionable styles offered in unique color combinations, designs and textures, taking readers and sunglasses to the next level with unbelievable prices. Launching a new collection for the season, Ryan Simkhai has added over 40 new styles for both readers and sunglasses. With premium craftsmanship and excellent value, this bold collection includes readers, blue light blocking readers, polarized sunglasses and sun readers. Shipping is $4.99.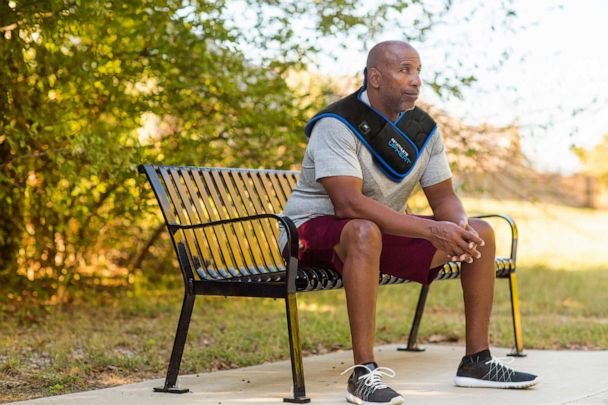 ReAthelete: UPHEAT Weighted Pads
Valid: 01/13/2022 to 01/13/2022
ReAthlete resolved to develop products that not only treat pain symptoms, but to also create a movement-centric culture that inspires everyone to make their health a priority. UPHEAT is a series of three heating pads to use anywhere on your body: a general weighted portable heating pad, a calming heat neck wrap and a heat wrap for lower back pain relief. They are back pain relief products generating infrared radiation designed to thoroughly heat up tissues for long-lasting relaxation and recovery. They are wireless, feature jade stones that intensify the heat and are made extra heavy to exert pleasant pressure. Limit five per order. Free shipping!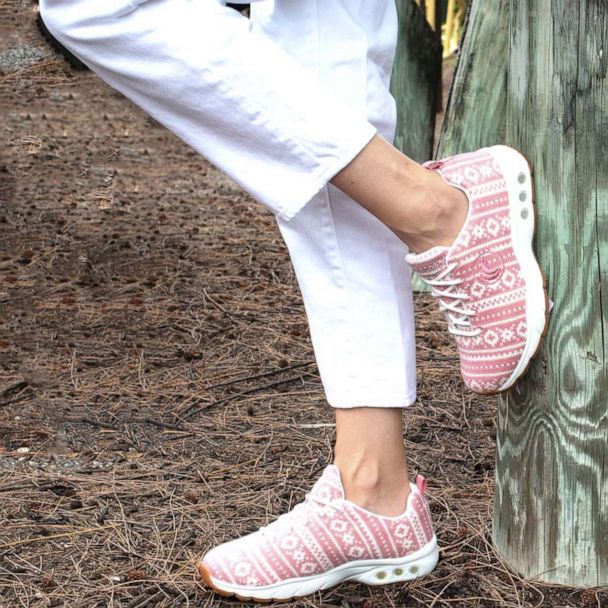 Valid: 01/13/2022 to 01/13/2022
Therafit footwear has patent-pending technology developed to deliver comfortable shoes with personalized comfort and support. By inserting or removing the Therafit personal comfort adapters in the heel area of each shoe you can adjust the impact resistance of each step. These shoes are engineered to give proper body alignment, and with the goal to reduce the aches and pains that come with everyday activities. Styles include sneakers, slip-on clogs and casual shoes. Limit two per order. Shipping is $6.95.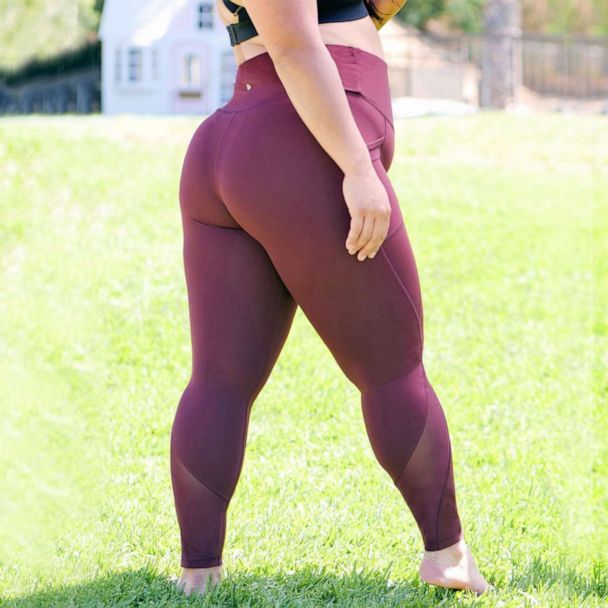 Valid: 01/13/2022 to 01/13/2022
Love and Fit's "stay put" leggings feature silicone grips on the waistband to help keep them from sliding down during any activity. The ultra-soft buttery fabric is squat-proof, and has a medium compression feel to hold you in and make you feel secure. These leggings also have deep side pockets. Choose full length with or without mesh detail in a variety of colors. Sizes range from XS-2XL. Shipping is $4.99 and free over $50.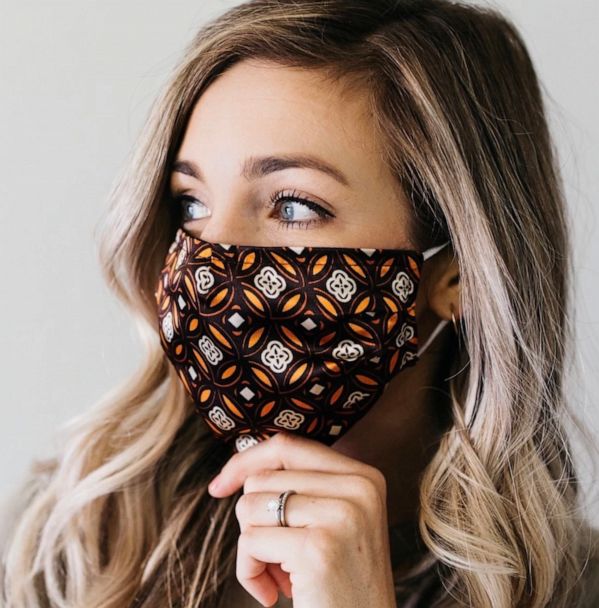 Soul Perch: Face Masks & Filters
Valid: 01/13/2022 to 01/20/2022
Soul Perch's face masks are made from double-layered woven cotton, which can be worn alone or layered with another mask. Washable and reusable, these feature comfortable elastic behind-the-ear straps. Choose from a large assortment of colors and vibrant patterns for kids and adults. Shipping is $3.75 or free over $45.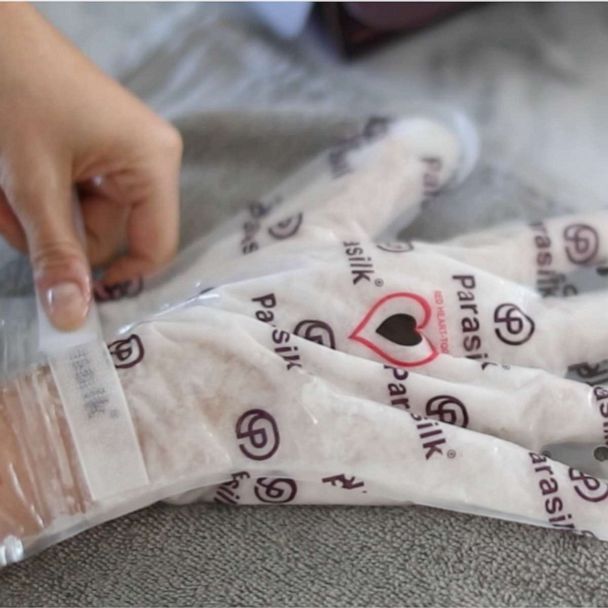 Parasilk: Hot Hand and Hot Foot Mask Bundle
Valid: 01/13/2022 to 01/24/2022
Soothe and smooth dry, cracked, tired, and painful hands and feet. The Hot Hand and Foot Masks from Parasilk are a nutrient-rich, super hydrating intensive care treatment for dry, cracked hands and feet. These warm therapeutic paraffin wax masks feature antioxidants to moisturize and repair dry, cracked, and callused skin, as well as tired and painful joints and muscles, leaving them replenished, soothed, and feeling silky smooth.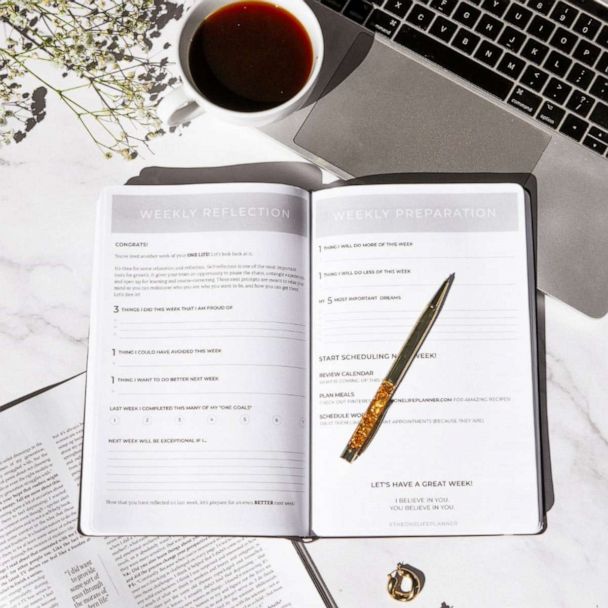 The One Life Planner: All-in-One Planning Guide
Valid: 01/13/2022 to 01/24/2022
Tap into the success habits of millionaires with The One Life Planner, which is designed to help you be more organized and productive. With practices like developing a vision, breaking down your goals and plugging them in your daily schedule, this planner will help you create a life you're proud of.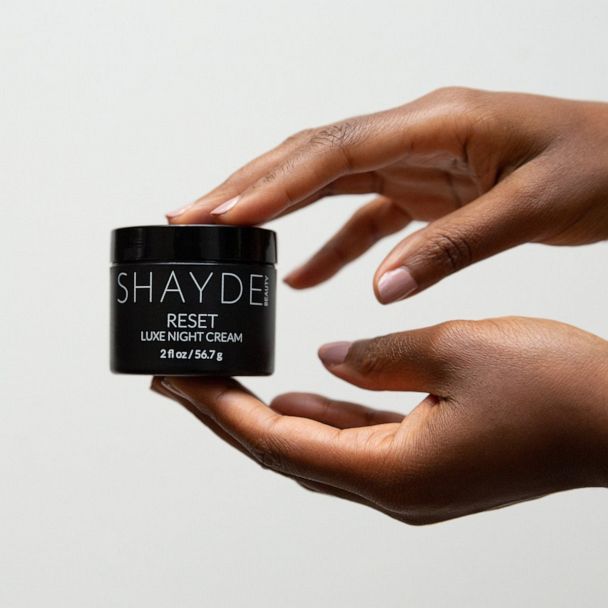 SHAYDE BEAUTY: Melanin-Focused Skin Care
$40.50 to $40.30 + Free Shipping
Valid: 01/13/2022 to 01/24/2022
Shayde Beauty is skin care made with melanin in mind to focus on skin concerns like hyperpigmentation, dark spots and acne scars. This assortment features a Brightening Serum with vitamin C, the Overnight Glow Up brightening mask infused with niacinamide, kojic acid, coffee bean and fruit extracts, and an antioxidant-rich Luxe Night Cream. All products are vegan and cruelty-free, free from parabens and silicones, and made in the USA. Free shipping!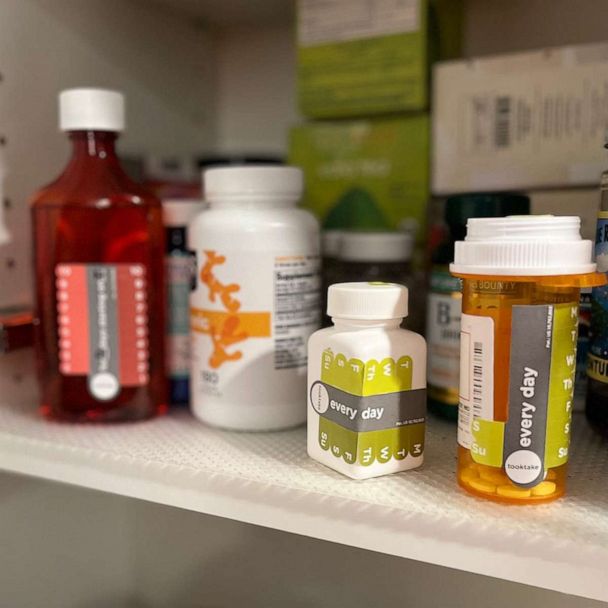 tooktake: Dosage Reminder Labels
Valid: 01/13/2022 to 01/24/2022
Tooktake is the vitamin-medication tracking system designed with busy, active people in mind. Tooktake labels work on any type of medication or supplement, not just pills.These labels include options from daily to hourly to weekly reminders so you can easily keep track. Great for parents, college students, teens, travelers, caregivers and pet owners.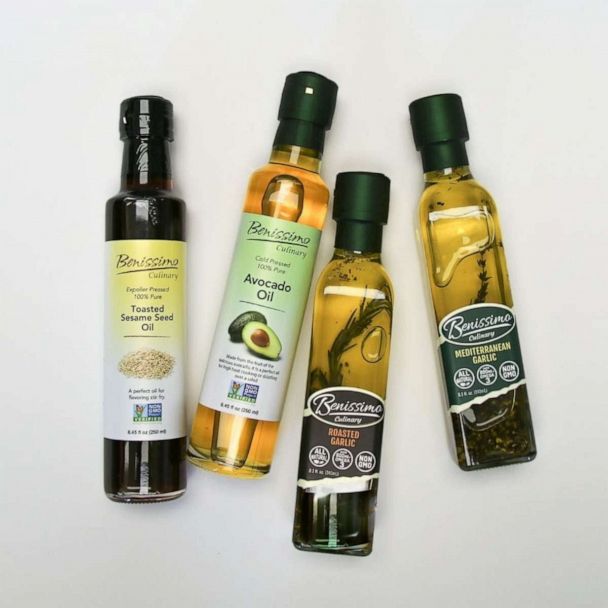 Wholesome Good: Gourmet Oils (4-Pack)
Valid: 01/13/2022 to 01/24/2022
For the experienced or beginner chef, this variety pack is curated to satisfy the cooking needs of all levels. The Benissimo Variety Specialty Oil Set includes Roasted Garlic Oil, Mediterranean Garlic Oil, 100% Avocado Oil and 100% Toasted Sesame. Made with quality herbs and ingredients to help amp up the taste of any meal.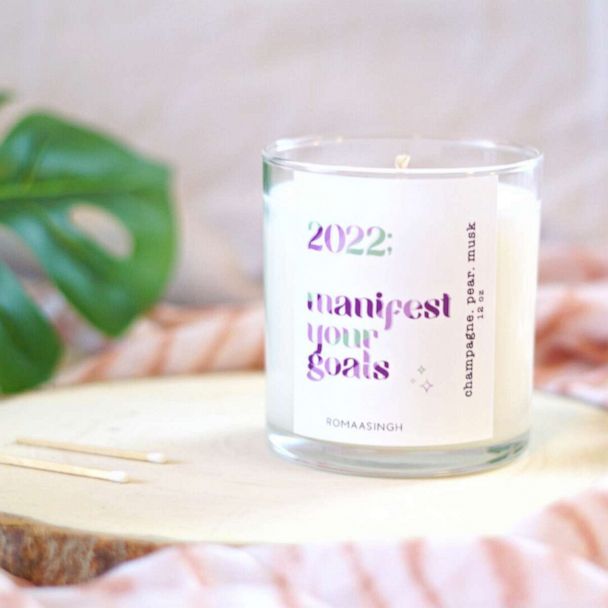 Valid: 01/13/2022 to 01/24/2022
Get inspired with signature scents from ROMAASINGH candles, which are designed, manufactured and hand-poured in Charlotte, North Carolina. This assortment features candles to set intentions for the new year like "Manifest Your Goals" and "A Year Full of Possibilities." Made with soy wax, clean fragrance oil and a 100% cotton wick, these 12-ounce candles have a burn time of approximately 75-80 hours.