Tory Johnson has exclusive digital Deals and Steals for "GMA" viewers on home solutions.
Keep your home and pet essentials up to date with Sassy Woof Leash and Harness Set and more!
The deals start at just $6, are all at least 50% off and available through Aug. 20.
Find all of Tory's Deals and Steals on her special website, GMADeals.com.
Sign up for our new "GMA" Shop newsletter to get the latest deals delivered to your inbox and discover more products to help you live your best life.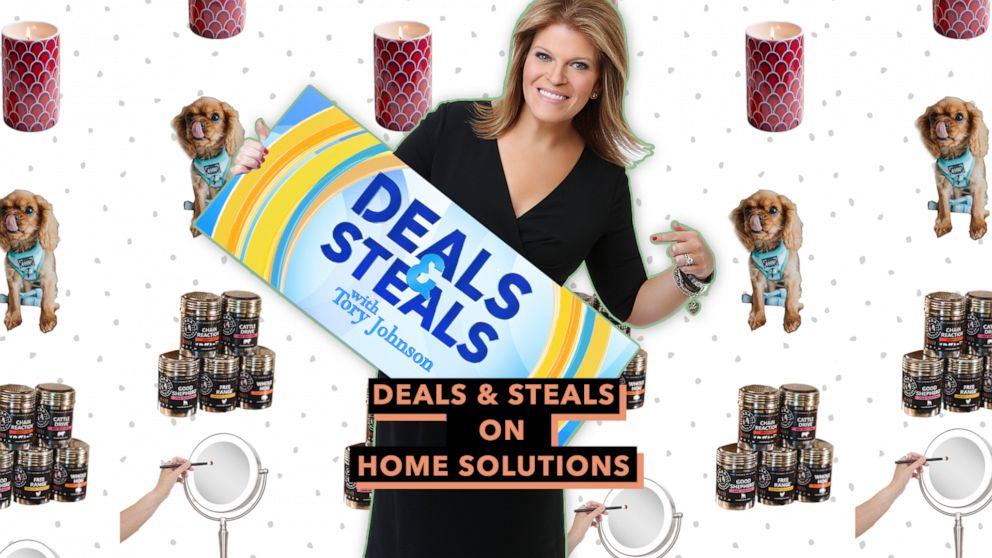 Deal details:
1. Use the links provided below on the date(s) listed to receive the savings.
2. All deals are available only while supplies last. No backorders, unless specified by the individual vendor. No rain checks.
3. Deals cannot be combined with other coupons and offers.
4. Contact retailers for any questions about products before ordering online.
5. Shipping rates indicated are valid in the continental United States only.
NEED HELP? CONTACT TORY: For those who need assistance with a deal, please email Tory Johnson directly at help@gmadeals.com. Tory and her team respond to all viewer emails within an hour during business hours.
By clicking on these shopping links, visitors will leave Goodmorningamerica.com. These eCommerce sites are operated under different terms and privacy policies than Goodmorningamerica.com. ABC will receive a commission for purchases made through these links.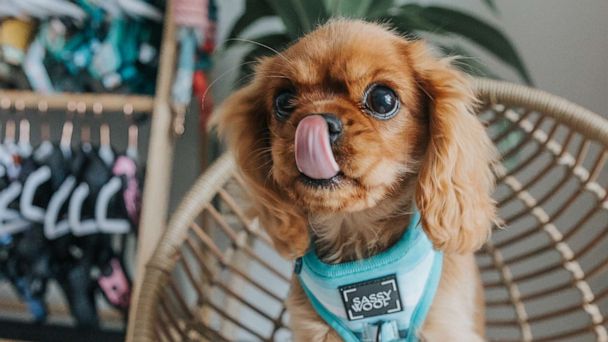 Sassy Woof: Leash & Harness Set
Valid: 08/03/2021 to 08/20/2021
This set features a harness that adjusts at the neck and chest and includes two D-rings -- one in the front to use as a no-pull configuration or to hold tags and one in the back for the leash attachment. The leash handle is padded with neoprene for extra comfort while using. The leash also features a D-ring, designed to hold waste bags and keys. Available in XXS-L. Shipping is $3.99 or free with three or more.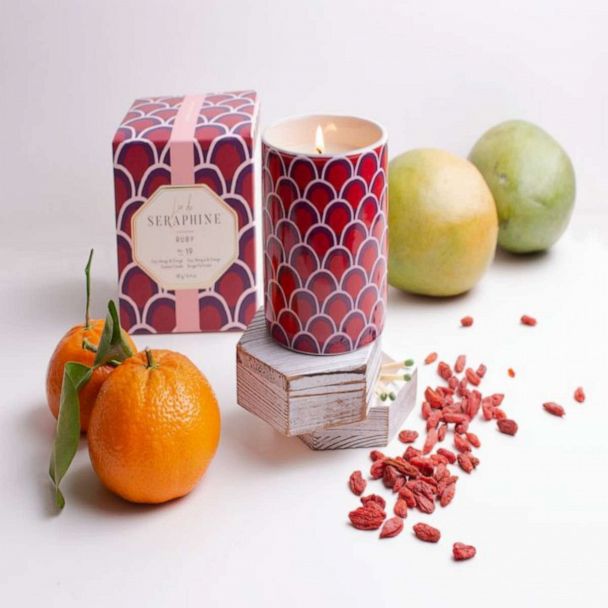 L'or de Seraphine: Candles
Valid: 08/03/2021 to 08/20/2021
Presented in ceramic containers designed with the patterns and color palettes of internationally awarded design houses, L'or de Seraphine makes home fragrances for everyone who seeks to express their personal style through ambiance and design. Their unique fragrance blends complement the decorative vessels to transform your mood and create an ambiance. Shipping is $7.99 or free for orders over $80.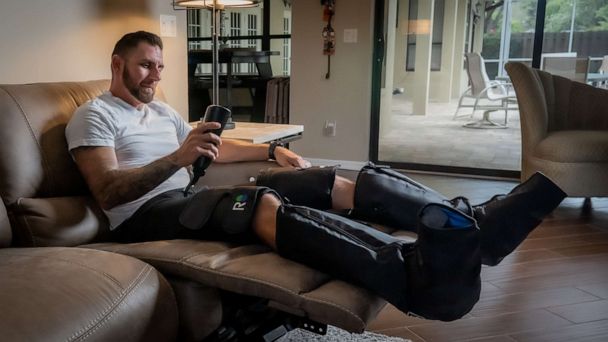 REATHLETE: Percussion Massager & Leg Massager
$130 to $150 + Free Shipping
Valid: 08/03/2021 to 08/20/2021
Take care of your body in the comfort of home with these self-recovery tools. The Percussion Massager includes five massage heads and three-angle adjustable arm. The Leg Massager has three modes of massaging in three zones that are designed to make your therapy sessions versatile and thorough. Limit five per product. Free shipping!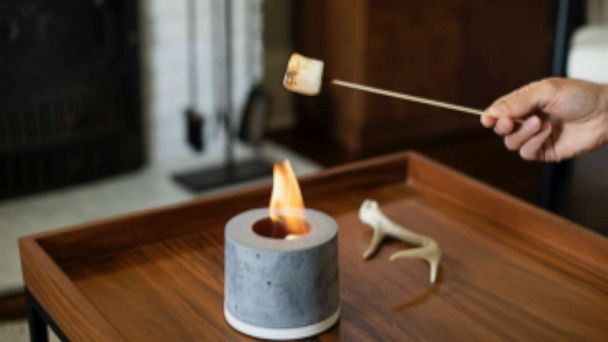 FLÎKR Fire: Personal Fireplace
Valid: 08/03/2021 to 08/20/2021
FLÎKR Fire is the original isopropyl rubbing alcohol personal fireplace. Made from a proprietary cement and cradled in a custom milled, quartz-like base, by adding just five ounces of isopropyl rubbing alcohol, you will have roughly 50 minutes of burn time. Limit three units per order. Shipping is $4.99 or free with two or more.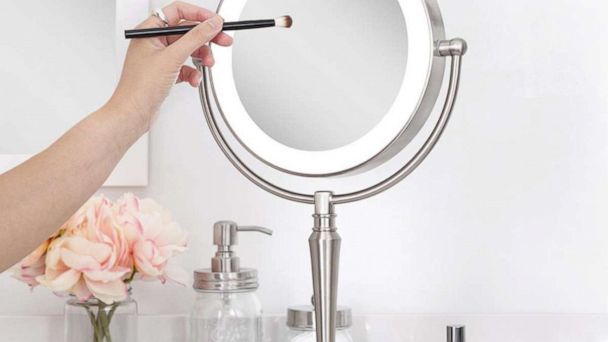 Zadro: LED Lighted Mirrors
Valid: 08/03/2021 to 08/20/2021
Zadro's LED Lighted Vanity Mirror is completely cordless so you can get ready anywhere in the house. Use the full-view 1X reflection for everyday grooming and the powerful 10X magnification side to zoom in on fine details. The LED Lighted Shaving Mirror features Cascading Fogless Technology, which gets the mirror fog-free within two seconds and guarantees a fogless experience during your entire shave. Limit one per order. Shipping is $9.99.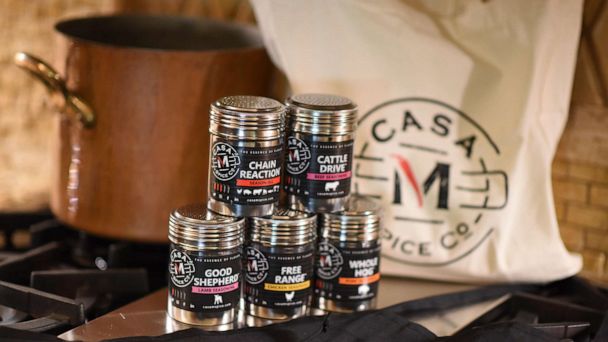 Casa M Spice Co: Spices & Dry Rubs
Valid: 08/03/2021 to 08/20/2021
Casa M Spice Co is the multi-award-winning creator of high-flavor, low-sodium, all-natural, gluten-free, keto-friendly spices and dry rubs for grilling, cooking and entertaining. Choose from singles and sets to elevate any dish or meal. Shipping is $4.99 or free for orders over $75.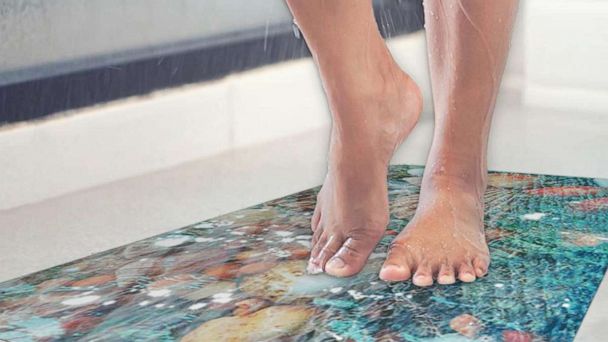 Kahuna Grip: Tub/Shower Grip Mats
Valid: 08/03/2021 to 08/20/2021
Kahuna Grip makes shower/bath time safe for the whole family. These Grip Mats are made of non-abrasive, anti-bacterial, no-slip material. The mats are easy to install and easy to clean. Shipping is $5.99.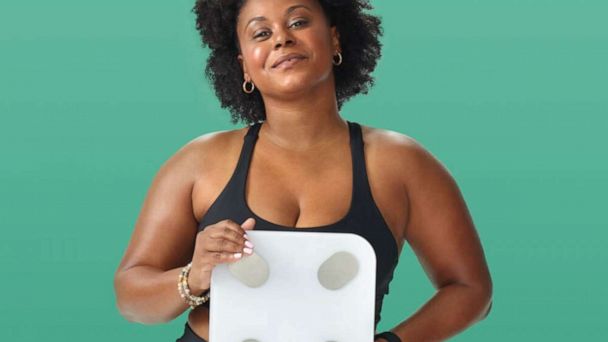 FitTrack: Smart Scales & Thermometer
Valid: 08/03/2021 to 08/20/2021
FitTrack scales are a simple and effective solution to stay motivated. Track and analyze your body's composition with ease, gram for gram and pound for pound. The Tempo Infrared Thermometer uses infrared technology to get accurate temperature readings without physical contact. Shipping is $4.99.
Plus, Shop these 6 exclusive digital deals!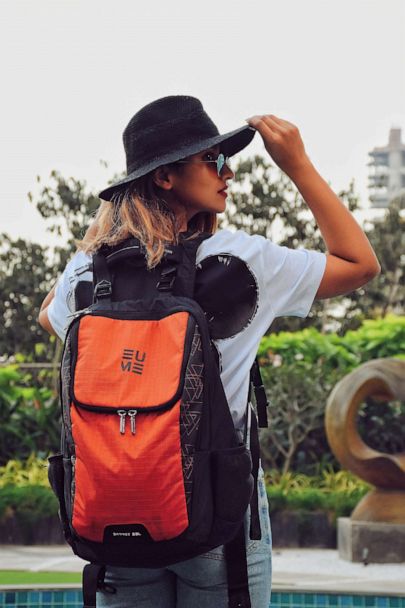 Valid: 08/03/2021 to 08/20/2021
EUME helps you feel rejuvenated and refreshed with its massager backpack. This backpack comes with an adjustable massage strap that can easily fit people of all sizes and heights. It's water and dust resistant, can charge your phones and other tech gadgets on-the-go, and is shock resistant as well, keeping your belongings safe at all times. Shipping is $7.99 or free for orders over $100.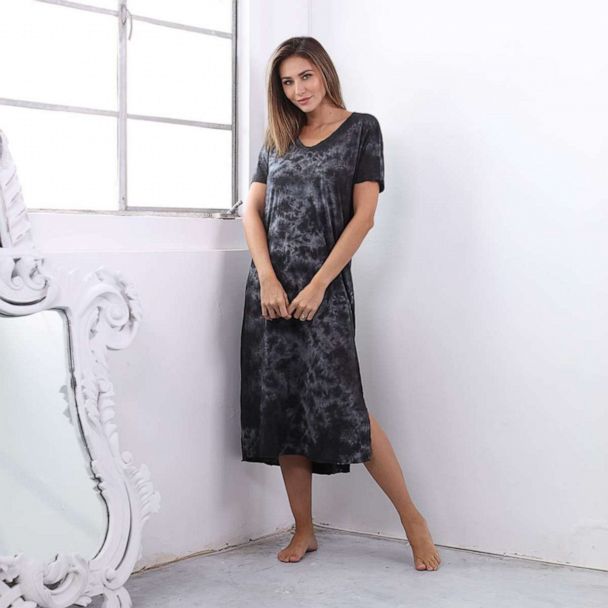 Poetically Correct: Tees & Sets
Valid: 08/03/2021 to 08/20/2021
Poetically Correct uses quality fabrics, super soft garment dyed cottons with their special "secret sauce" softeners. Loose, comfortable and easy to wear, you can wear these out or while lounging at home. Choose from tees or sets. Shipping is $6.95.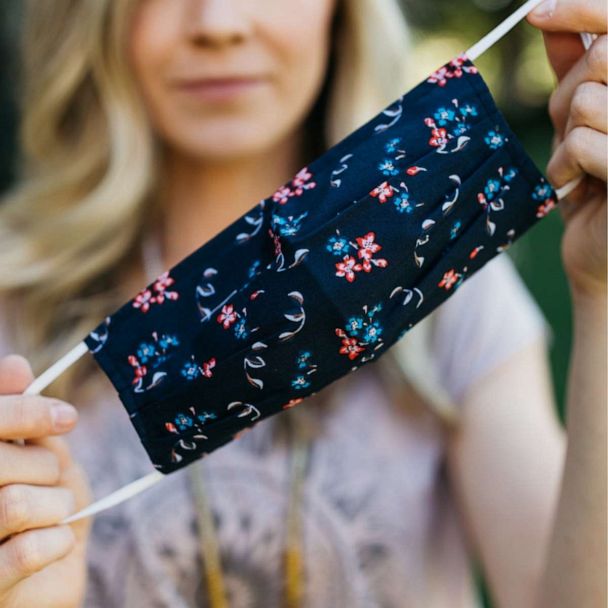 Valid: 08/03/2021 to 08/20/2021
Soul Perch's classic face masks are washable, reusable and made of breathable, double-layered cotton for a slight stretch with fine, detailed stitching. Other face mask collections include satin and Mommy & Me. Mask necklaces and filters are also available. Choose from singles and sets. Shipping is $3.50 or free for orders over $40.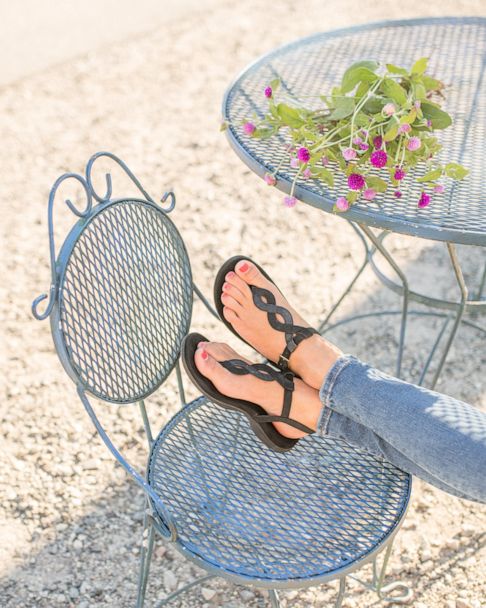 Revitalign: Footwear & Insoles
Valid: 08/03/2021 to 08/20/2021
Revitalign provides the fusion of beauty, science and comfort in every step. This orthotic-based footwear is designed to keep you stylish and comfortable. This assortment includes sandals, mules, sneakers and replacement insoles. Shipping is $4.99.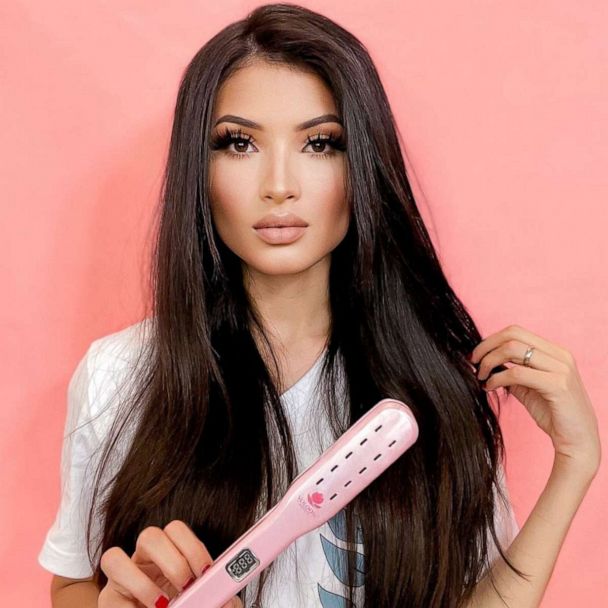 VOLOOM: 1" Hair Volumizing Iron
Valid: 08/03/2021 to 08/20/2021
No matter what type of hair you have -- fine, thin, aging, long, short, or heavy -- the VOLOOM Hair Volumizing Iron is the only hair tool specifically designed to create lasting volume in any hair style. It takes minutes to use and gives you natural, bouncy volume that lasts for days. Limit two units per order. Shipping is $4.99.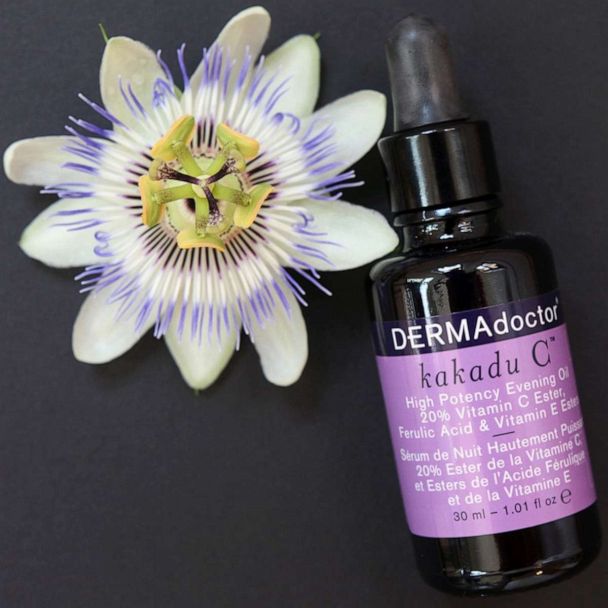 Valid: 08/03/2021 to 08/20/2021
Clean, clinical and cruelty-free, DERMAdoctor is about solutions for real skin-related concerns. This line of skincare delivers on the promise that clinical skin therapy can be fun and easy, while still delivering significant, measurable results. Limit eight per order. Free shipping!