Tory Johnson has exclusive Deals and Steals for "GMA3" viewers, all under $20!
Right now, you can get all kinds of cool products for under $20, like rockflowerpaper totes, the Sleeper Scarf, DetraPel fabric protectors and more.
The deals start at just $4 and are all at least 50% off.
Find all of Tory's Deals and Steals on her special website, GMADeals.com.
Sign up for our new "GMA" Shop newsletter to get the latest deals delivered to your inbox and discover more products to help you live your best life.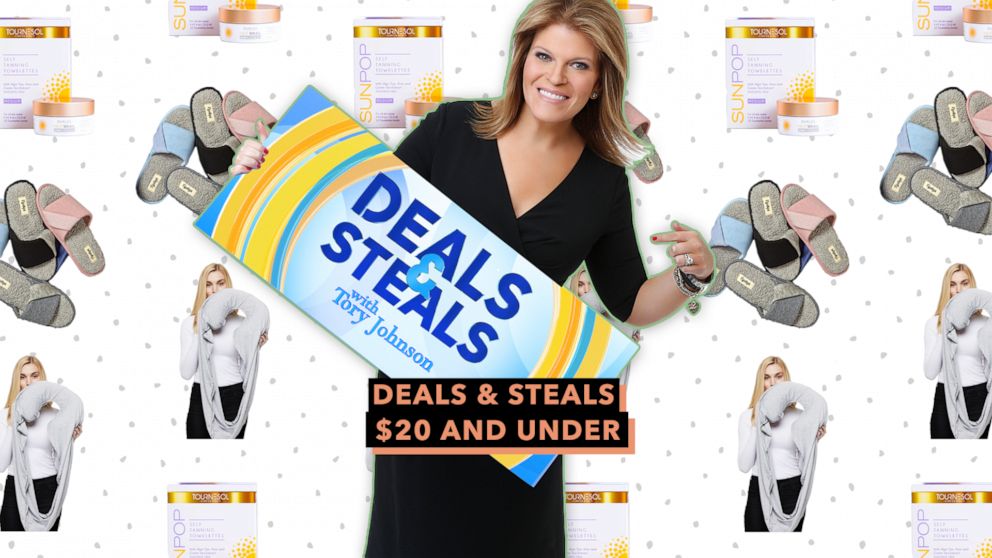 Deal details:
1. Use the links provided below on the date(s) listed to receive the savings.
2. All deals are available only while supplies last. No backorders, unless specified by the individual vendor. No rain checks.
3. Deals cannot be combined with other coupons and offers.
4. Contact retailers for any questions about products before ordering online.
5. Shipping rates indicated are valid in the continental United States only.
NEED HELP? CONTACT TORY: For those who need assistance with a deal, please email Tory Johnson directly at help@gmadeals.com. Tory and her team respond to all viewer emails within an hour during business hours.
By clicking on these shopping links, visitors will leave Goodmorningamerica.com. These eCommerce sites are operated under different terms and privacy policies than Goodmorningamerica.com. ABC will receive a commission for purchases made through these links.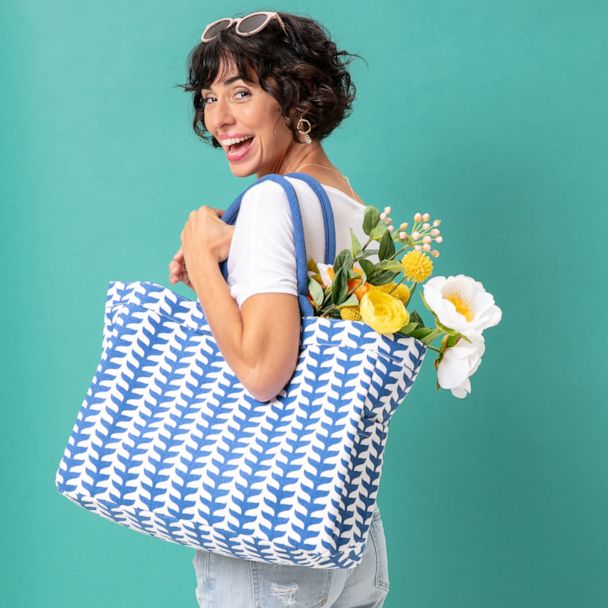 rockflowerpaper is a small woman-owned company dedicated to creating sophisticated, affordable products designed by women, for women. This assortment of totes includes Reusable Shopping Totes, which hold up to 50lbs and are machine washable; Jute Totes, made of 100% Earth-friendly jute fiber; and Canvas Carryall, which features a water-resistant laminate interior. Shipping is $3.50 or free for orders over $50.
Valid: 07/28/2021 to 07/29/2021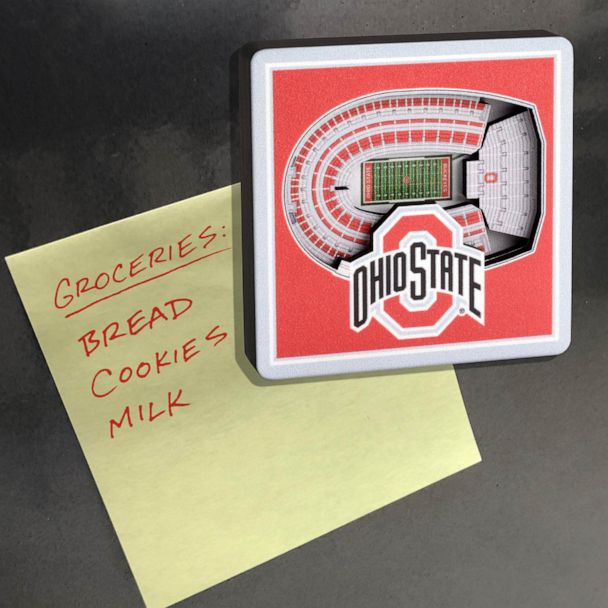 YouTheFan: #1 Oven Mitts, Coasters & Magnets
Show off your team pride. YouTheFan specializes in licensed sports products for every major league including MLB, NFL, NHL and NCAA. The #1 Oven Mitt is a premium, heat-resistant 100% quilted cotton oven mitt that is ideal for both the oven and the grill. The patented #1 Fan design takes the iconic image of the foam finger and your favorite team's logo and creates a one-of-a-kind oven mitt that can handle the heat in style. The 3D StadiumView and 3D Logo Series drink coasters are made of multiple layers to create a dimensional version of your team's official logo or actual stadium. 3D magnets are also available in either your team's logo or stadium. Shipping is $5.99.
Valid: 07/28/2021 to 07/29/2021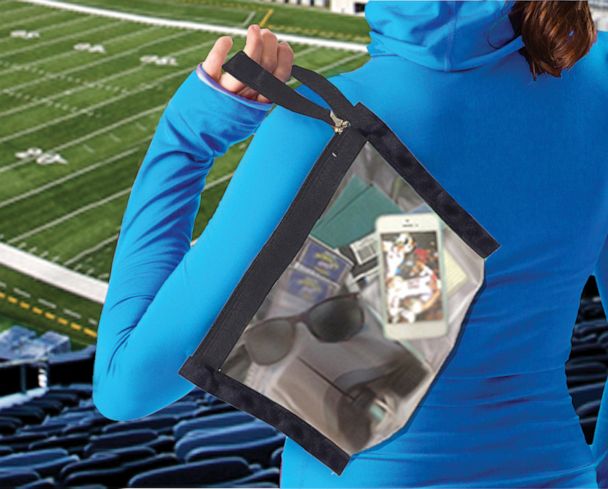 Flanabags: AirQuart & ClearPack Bags
Just in time for your next adventure, create your own colorful travel organization system. Whether you're packing for a day at the beach or a weekend trip, Flanabags makes it easy to secure your personal items. Made in America, the clear bags are also great for sports events and concerts. The wide bag opening makes it easy to grab your gear. There are three sizes to choose from: AirQuart (which is TSA compliant,) ClearPack Pockets and ClearPack Gallon. Limit six per order. Shipping is $4.95 or free with three or more.
Valid: 07/28/2021 to 07/29/2021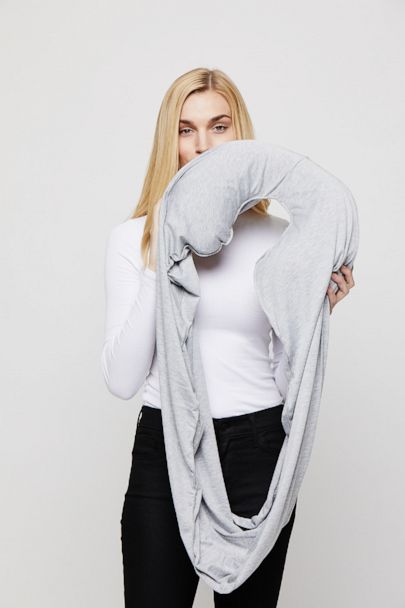 Sleeper Scarf: The Sleeper Scarf
Designed by a female entrepreneur who was fed up with carrying around those bulky neck pillows and always being cold in-flight, the Sleeper Scarf Sleeper Scarf is an infinity scarf that features a secret inflatable neck pillow inside. This cozy scarf not only transports your neck pillow with ease, but doubles as a warm wrap for when it's time for that power nap in-flight, in the car or office. Simply wear it as an everyday scarf while on-the-go and when it's time to get some shut eye, unwrap the scarf, unzip the secret pocket to inflate the pillow to your desired firmness and drape the scarf around you to enhance your sleep with a cocoon of coziness. Choose from black or grey. Limit five per order. Shipping is $5.95.
Valid: 07/28/2021 to 07/29/2021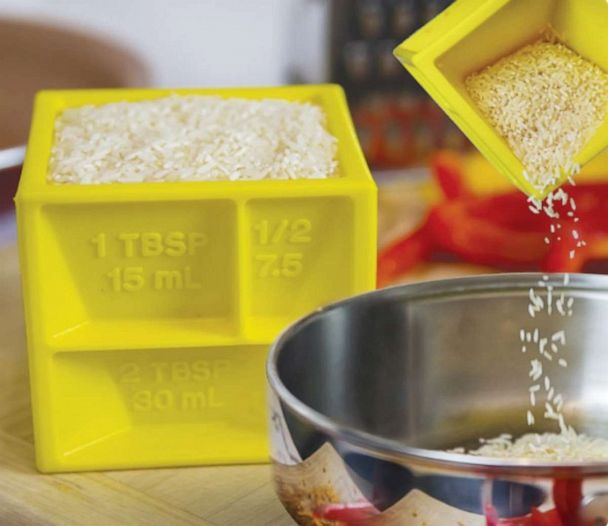 Kitchen Cube: All in One Measuring Device
The Kitchen Cube saves drawer space and helps reduce clutter by providing every teaspoon, tablespoon and cup in one gadget. This provides over 19 measurements in both US and Metric for maximum use. It is also microwave and dishwasher safe. Choose from five colors. Limit four per order. Shipping is $3.50.
Valid: 07/28/2021 to 07/29/2021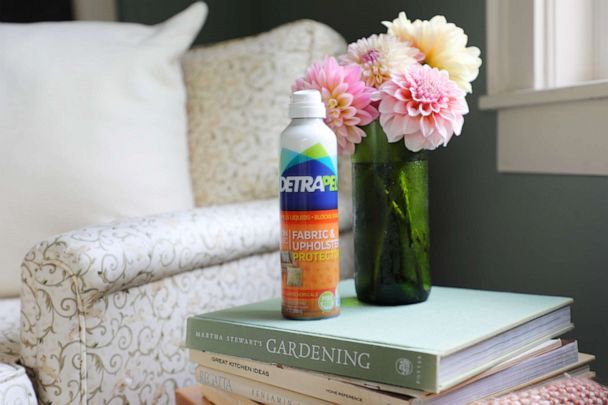 DetraPel: Fabric Protectors
Enjoy life's messy moments with DetraPel's non-toxic fabric protectors that help protect your favorite fabric belongings from damage caused by water and stains. Made in America, DetraPel is non-toxic, antibacterial and antimicrobial. Choose from a variety of protectors including fabric and upholstery, carpet and rug, outdoor fabric, shoe and sneaker and more. Shipping is $4.99 or free for orders over $35.
Valid: 07/28/2021 to 07/29/2021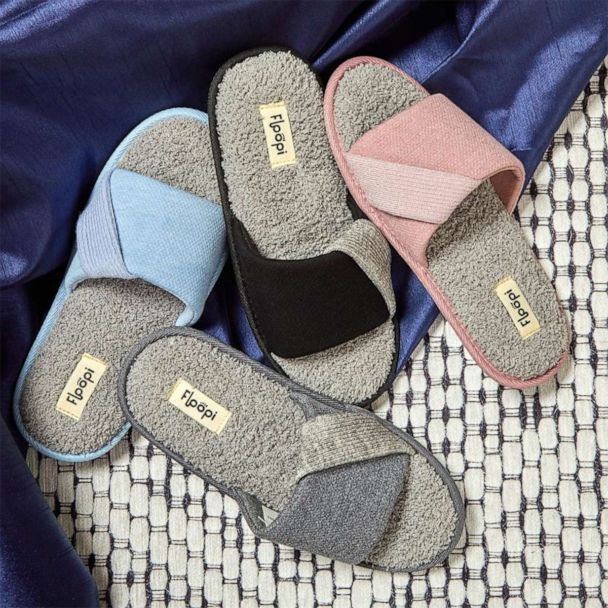 Floopi: Slippers and Slides
The first thing you want to put on in the morning and the last thing you want to take off at night, Floopi is footwear you look forward to wearing. Developed to be worn throughout the day with ease, choose open toe slides or full coverage slippers made with plush insoles and cozy fabrics. Nothing feels as good as leaving a hard day's stress behind when you slip into your comfy home shoes.
Valid: 07/28/2021 to 08/09/2021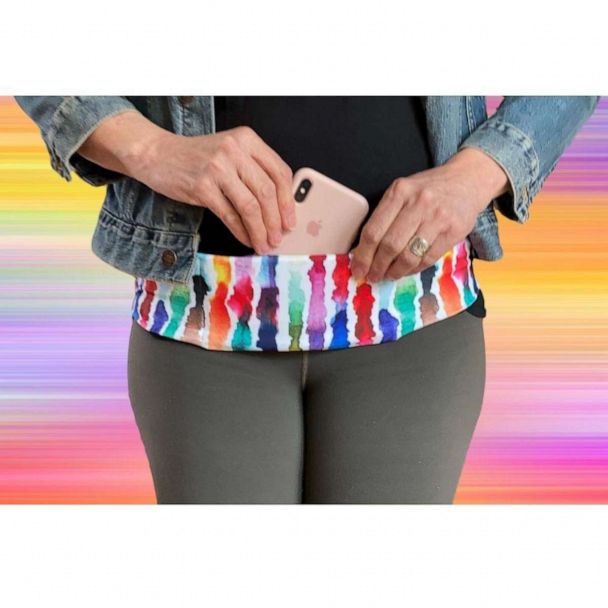 Stash your stuff with BANDI's sleek, stylish belt for carrying small essentials on the go. Think of it as a modern day fanny pack. The pocketed belt holds items secure without zippers or scratchy fasteners, featuring a comfortable, adjustable fit and sleek, low profile buckle. Choose from six prints.
Valid: 07/28/2021 to 08/09/2021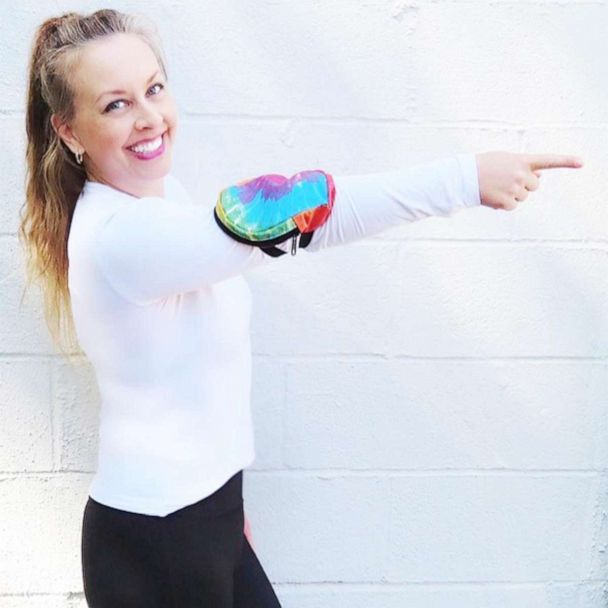 Oak and Park: Hands-Free Arm Bags
Make life easier and more fun while on the go with Oak & Park arm bags. These small, hands-free bags fit on your arm with elastic straps and fit most phones and a few other small essentials. Wear on your upper or lower arm for your most comfortable fit. Made in America by a woman-owned company, Oak & Park Arm Bags are great for any outdoor activity. Pick your favorite pattern or go with a clear style.
Valid: 07/28/2021 to 08/02/2021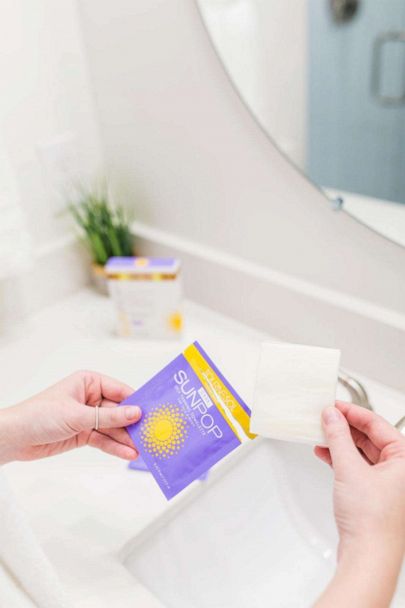 Tournesol Beauty: Self Tanning Kit
No Streaks. No Orange. No Odor. The Tournesol Beauty Ultimate Glow Kit keeps your tan looking fabulous all summer long. This set has you covered from head to toe with the SunPop Self-Tanning towelettes and Face Soleil Self-Tanning Face Pads. Offered in medium and dark tan options. The face tanning pads are formulated specifically for the skin on your face and the body towelettes have good-for-skin ingredients. Made for all skin types.
Valid: 07/28/2021 to 08/09/2021