'GMA3' Deals & Steals for Earth Day
ABC News Photo illustration, Myro, Smart Glass Jewelry, MomRemedy
Tory Johnson has exclusive "GMA3" Deals and Steals for Earth Day.
Celebrate the planet with Earth Day specials! "GMA3" viewers can score big savings on everything from NIGHT pillowcases and Smart Glass Recycled Jewelry to WonderSip reusable straws and more.
The deals start at just $5 and are all at least 50% off.
Find all of Tory's Deals and Steals on her special website, GMADeals.com.
Deal Details:
1. Use the links provided below on the date(s) listed to receive the savings.
2. All deals are available only while supplies last. No backorders, unless specified by the individual vendor. No rainchecks.
3. Deals cannot be combined with other coupons and offers.
4. Contact retailers for any questions about products before ordering online.
5. Shipping rates indicated are valid in the continental United States only.
NEED HELP? CONTACT TORY: For those who need assistance with a deal, please email Tory Johnson directly at help@gmadeals.com. Tory and her team respond to all viewer emails within an hour during business hours.
By clicking on these shopping links, visitors will leave Goodmorningamerica.com. These eCommerce sites are operated under different terms and privacy policies than Goodmorningamerica.com. ABC will receive a commission for purchases made through these links.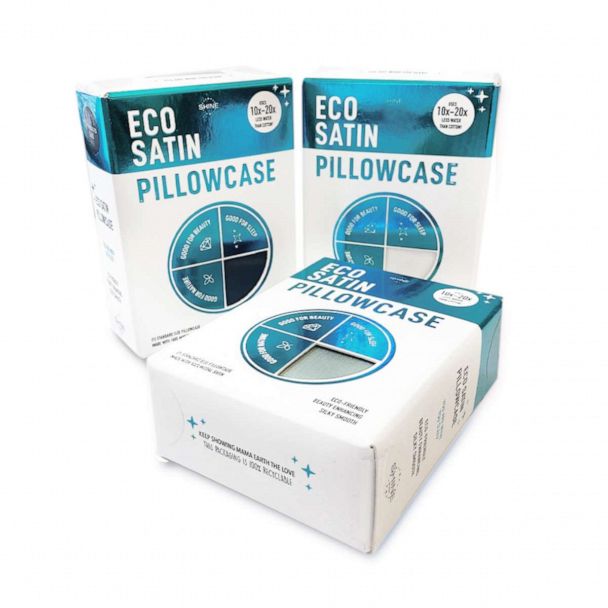 NIGHT: Pillowcases & Eye Masks
Get your beauty sleep with NIGHT. The Eco Satin Pillowcase is made from beech tree pulp, which uses about 10-20 times less waste in the production process than cotton. It is breathable and silky smooth, providing you with a sweat-free sleep. The Clean Silk Pillowcase is made from 100% all-natural silk fibers and is free from unnecessary chemicals and dyes. The pure silk fibers are naturally hypoallergenic. Zodiac Beauty Eye Masks are made from 100% mulberry silk, which gently cover your eyes to block light and promote deep, restorative sleep. The Eye Masks are available in all 12 zodiacs. Free shipping!
$20 to $50 + FREE SHIPPING
Valid: 04/21/2021 to 04/22/2021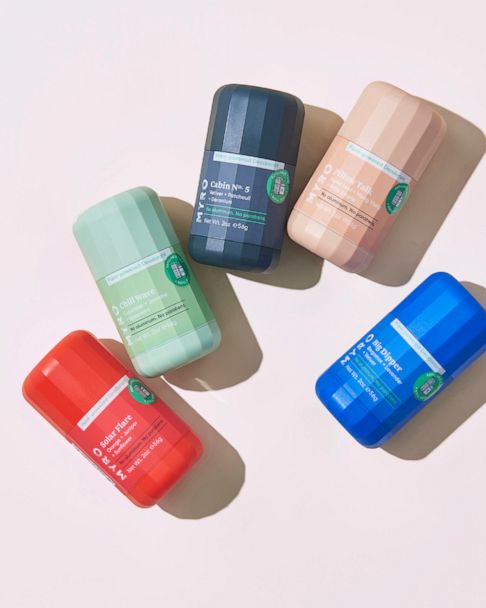 Myro: Plant-Powered Deodorant
Myro is an aluminum-free and plant-powered deodorant to keep you fresh and smelling great with natural scents and no toxic ingredients. The refillable packaging uses 50% less plastic than most other deodorants. Choose from five fragrances. Refill pods are also available, which can be used with the Myro refillable deodorant cases. Limit six per order. Shipping is $4.99.
Valid: 04/21/2021 to 04/22/2021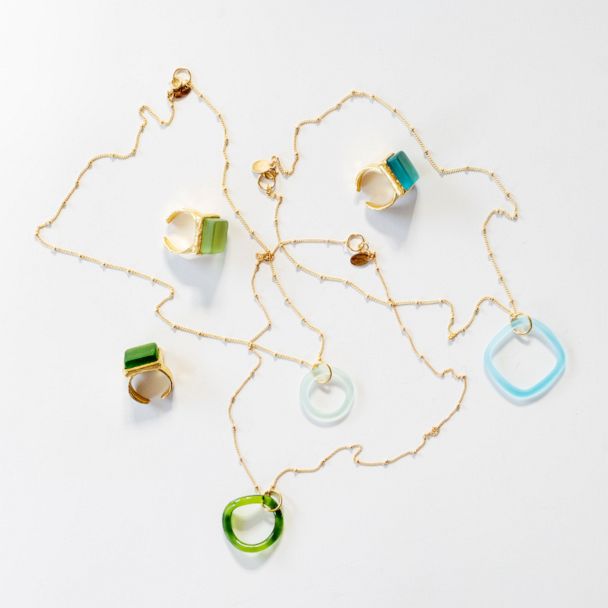 Smart Glass Recycled Jewelry
Smart Glass Recycled Jewelry: Necklaces & Rings
Smart Glass Recycled Jewelry is handcrafted in the Atlanta studio of Kathleen Plate, who uses techniques she developed and patented from working with bottle glass for 28 years. All jewelry is made from post-consumer glass bottles and the colors are original to the bottles. Aqua is from a gin bottle, antique clear is from a soda bottle and pine is from a red wine bottle. All Smart Glass Jewelry purchases come beautifully boxed with an artist card, handcrafted and recycled story and bottle key card included. Shipping is $1.99 or free for orders over $50.
Valid: 04/21/2021 to 04/22/2021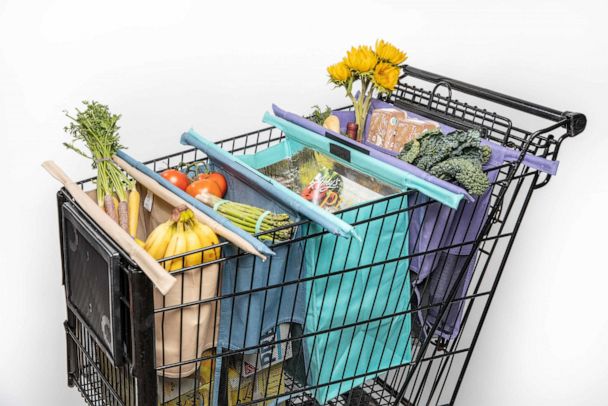 Lotus Sustainables: Produce Bags & Trolley Bags
Replace one-time use paper and plastic bags at the grocery store. This all-in-one four-bag system makes shopping more organized. The bags fit directly into your grocery cart and easily separate, holding over 70 pounds with strong, mold resistant mesh bottoms. The reusable produce bags are color-coded for fruits, veggies and nuts. They are also machine washable with a plastic-free drawstring closure. Limit three per product per order. Shipping is $5.99.
Valid: 04/21/2021 to 04/22/2021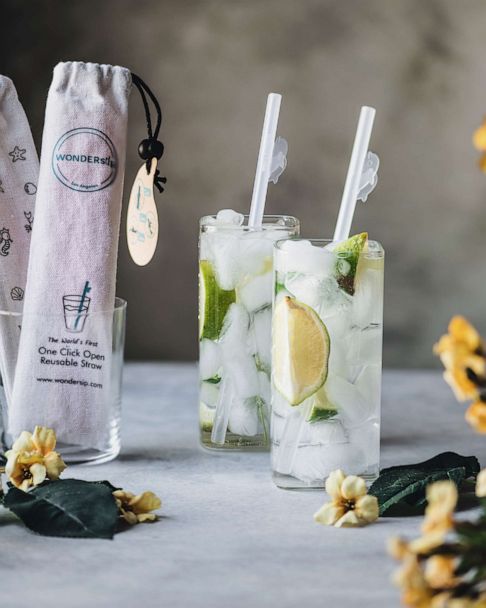 WonderSip: Reusable Straws
WonderSip is a super easy, one-click open, reusable straw. Simply click, clean and close for effective cleaning. The one-piece design is convenient, dishwasher safe, leak proof and BPA-free. These can be used two ways: you can also reverse the straw to use the tabs as a straw stopper. Options include four or five pieces in the Classic or Glow in the Dark collections. Shipping is $3 or free for orders over $20.
Valid: 04/21/2021 to 04/22/2021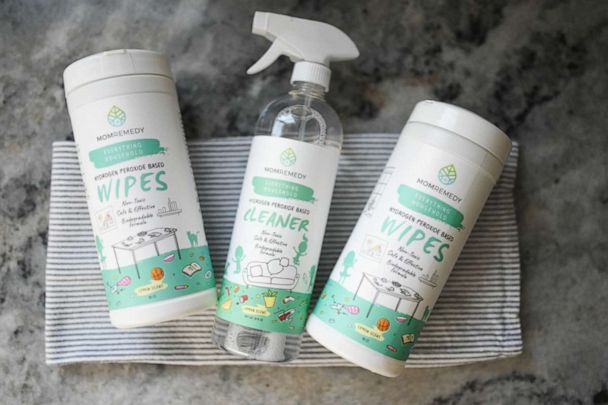 MomRemedy: Household Cleaners
Made-in-America MomRemedy is a woman-owned brand created by a "mompreneur" who saw a need for cleaning products that the whole family could use without harsh ingredients and chemicals. This eco-friendly, sustainable, everything household cleaner and stain remover is non-toxic, hydrogen peroxide-based and naturally scented with citrus peels. This cleaning collection can be used on all surfaces and fabrics throughout the home. There are three options to choose from: Hydrogen Peroxide Cleaner and Stain Remover 2-pack, Hydrogen Peroxide Wipes 2-pack or Spray Bottle with Everything Household Cleaner. Shipping is $5.99.
Valid: 04/21/2021 to 04/22/2021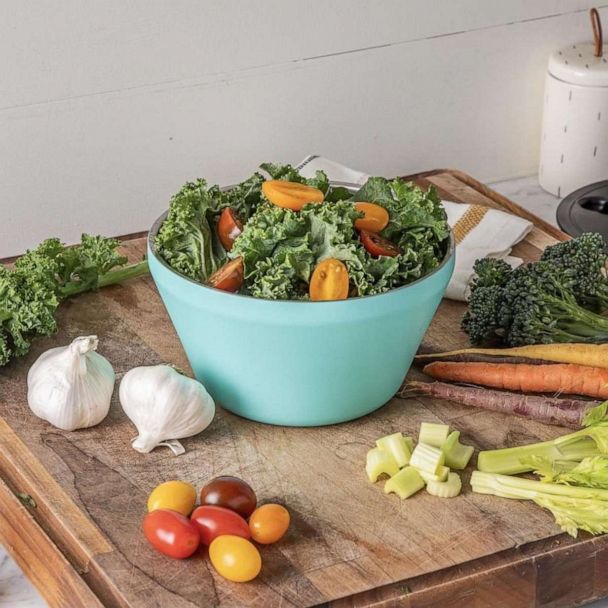 Rigwa Life: Food Storage and Utensils
Keep food fresh longer at home and on-the-go with premium solutions from Rigwa Life food storage. These containers are an ideal balance of function, style, and strength, creating the most versatile food storage container.
Valid: 04/21/2021 to 04/25/2021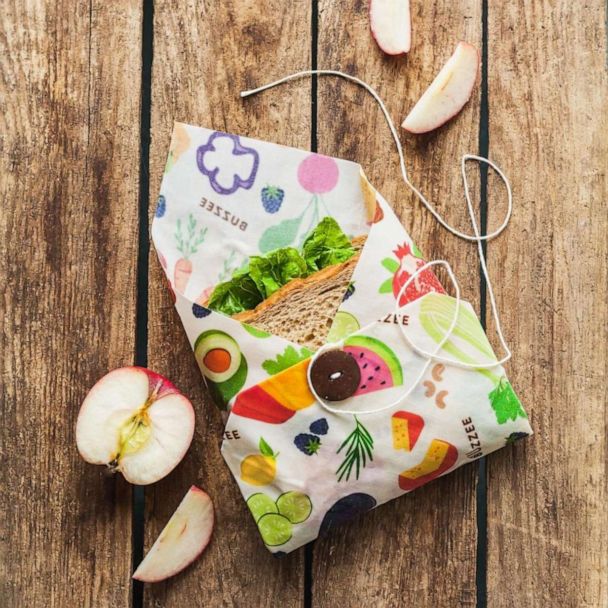 Buzzee: Reusable Food Wraps
Swap single use plastic with reusable Buzzee wraps, which are made with premium organic ingredients to provide an eco-friendly alternative to disposable wraps and bags. Buzzee wraps are all-natural, reusable and compostable. Wash and reuse for up to one year.
Valid: 04/21/2021 to 04/25/2021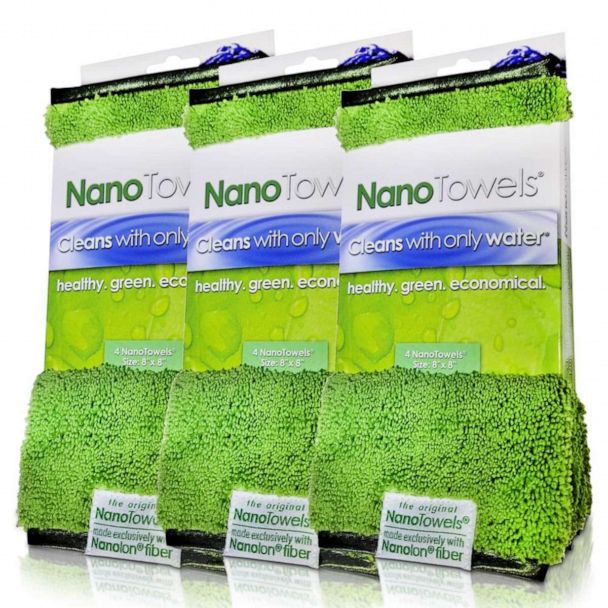 Nano Towels: Reusable Cleaning Towels
Clean any surface using only water. Nano Towels use Nanolon fiber to trap liquid, dust, dirt and grime like a magnet, using only water. Nano Towels work to clean tile, wood, faucets, glass, mirrors and stainless steel. When Nano Towels become dirty, simply wash prior to your next use. This assortment includes surface cleaning bundles as well as makeup removers and skin exfoliators.
Valid: 04/21/2021 to 05/02/2021