Tory Johnson has exclusive "GMA3" Deals and Steals on everyday comfort.
You can score amazing deals on brands like Yedi Houseware Appliances and much more.
The deals start at just $5 and are up to 65% off.
Find all of Tory's Deals and Steals on her website, GMADeals.com.
Sign up for our new "GMA" Shop newsletter to get the latest deals delivered to your inbox and discover more products to help you live your best life.
Deal details:
1. Use the links provided below on the date(s) listed to receive the savings.
2. All deals are available only while supplies last. No backorders, unless specified by the individual vendor. No rainchecks.
3. Deals cannot be combined with other coupons and offers.
4. Contact retailers for any questions about products before ordering online.
5. Shipping rates indicated are valid in the continental United States only.
NEED HELP? CONTACT TORY: For those who need assistance with a deal, please email Tory Johnson directly at help@gmadeals.com. Tory and her team respond to all viewer emails within an hour during business hours.
By clicking on these shopping links, visitors will leave Goodmorningamerica.com. These e-commerce sites are operated under different terms and privacy policies than Goodmorningamerica.com. ABC will receive a commission for purchases made through these links. Prices may change from date of publication.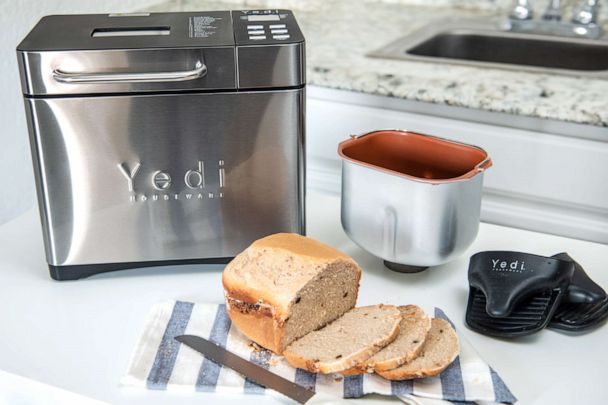 Yedi Houseware Appliances: Bread Maker
Valid: 02/23/2022 to 02/24/2022
Named one of Oprah's Favorite Things for 2021, Yedi's "total package" Bread Maker has settings for light, medium or dark crust and different loaf capacity from 1 pound, 1.5 pounds and 2 pounds. There are 19 automatic pre-programmed settings to provide customization and tailoring tools to create a perfect loaf of bread. This also features an easy-to-use LCD display screen, and comes with a measuring cup, measuring spoon, hook, silicone mitts, fruit-nut dispenser and two stirring rods. Limit one per order. Because of the size and weight, shipping is $14.95.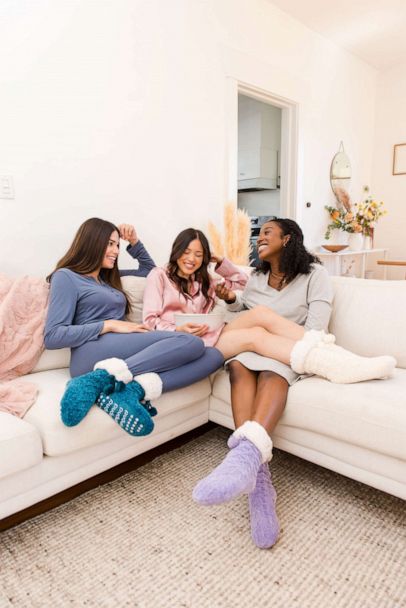 Pudus Lifestyle Co.: Winter Accessories
Valid: 02/23/2022 to 02/24/2022
Slip into Pudus for instant comfort and warmth. This family-owned brand creates cozy accessories for the whole family. This assortment includes the Pudus Slipper Sock, which features a plush Sherpa lining and non-slip grippers for safety. Other options include beanies and slide slippers, which have a memory foam insert for extra comfort. Styles are available for kids and adults. Shipping is $6.99 or free over $50.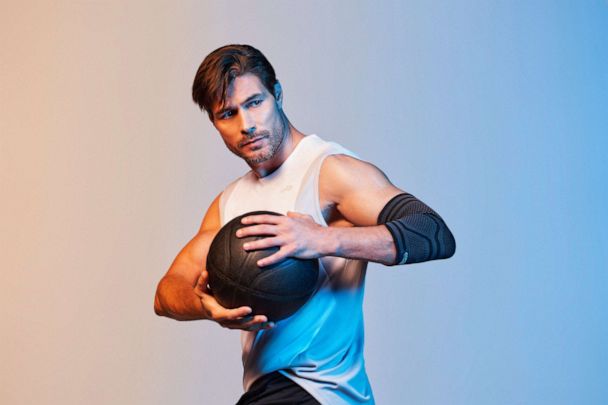 Copper Fit: Compression Sleeves
Valid: 02/23/2022 to 02/24/2022
Copper Fit's Compression Sleeves are copper-infused for every activity level and for all ages looking for relief and recovery. Choose from three options: The Compression Knee Sleeve offers strong compression to support your knee without limiting mobility. The Compression Elbow Sleeve offers strong compression to support your elbow without limiting your mobility. The Health Relief Compression Gloves are designed to help improve circulation, reduce swelling and give your hands more agility in everyday tasks. Shipping is $4.99 or free over $35.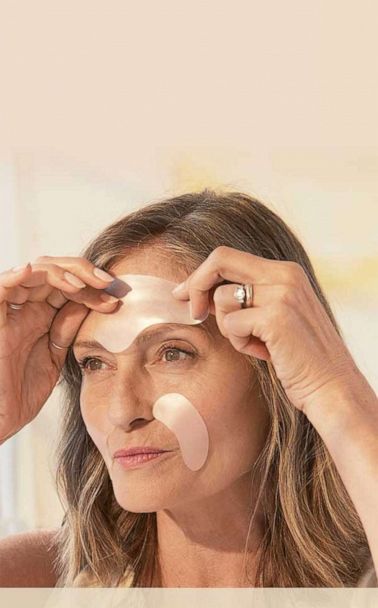 SiO Beauty: Silicone Patches & Cryo Collection
Valid: 02/23/2022 to 02/24/2022
SiO Beauty's reusable medical-grade silicone patches are designed to work overnight to smooth, hydrate and firm skin and help reduce the appearance of wrinkles. They can also be used for a quick touchup throughout the day. SiO Beauty's patches are both preventative and corrective (protect and restore), used to help prevent wrinkle formation and help diminish the appearance of those that have already formed. Options are available for the face, eyes, smile, brows and lips. The Cryo collection is also available, which includes the Cryodrop, a skin-toning tool that uses the power of cold therapy and massage to help lift, tighten and sculpt facial contours. Shipping is $3.99.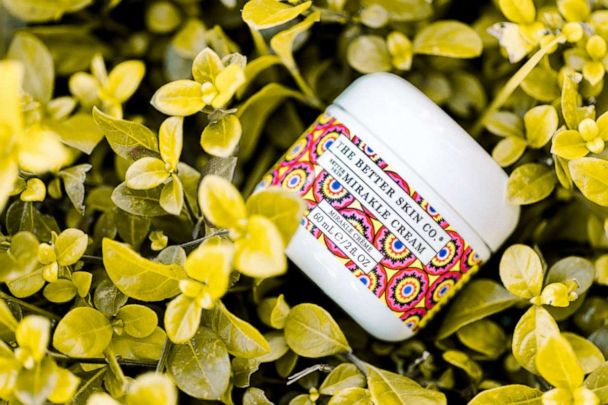 The Better Skin Co.: Skin Care
Valid: 02/23/2022 to 02/24/2022
The Better Skin Co. specializes in multipurpose, effective products made in America. Choose from a variety of skin care options including the popular Mirakle Cream, which helps reduce visible signs of aging, fine lines and wrinkles, while also soothing dry skin. Other options include serums and the Kleanse collection, which soothes and cleanses the skin. Zit No More is the ultimate acne fighter. Shipping is $5.95.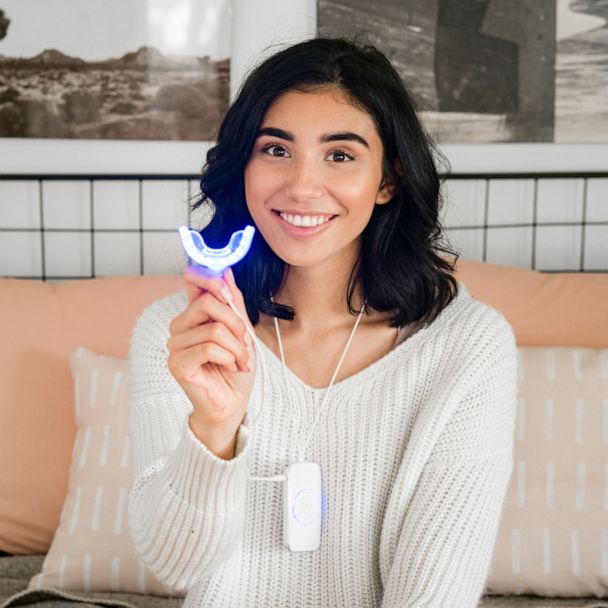 GLO Science: GLO Lit Teeth-Whitening Device
Valid: 02/23/2022 to 02/24/2022
The magic is in the mouthpiece. GLO Science is an at-home teeth-whitening device that combines professional elements of illuminating heat technology and blue LED light delivering fast, safe, visible results without sensitivity. Invented by one of New York City's top aesthetic dentists, this is the same GLO technology that is used in dental practices. Start seeing results after just one use and achieve your brightest, whitest smile in five to seven days. Free shipping!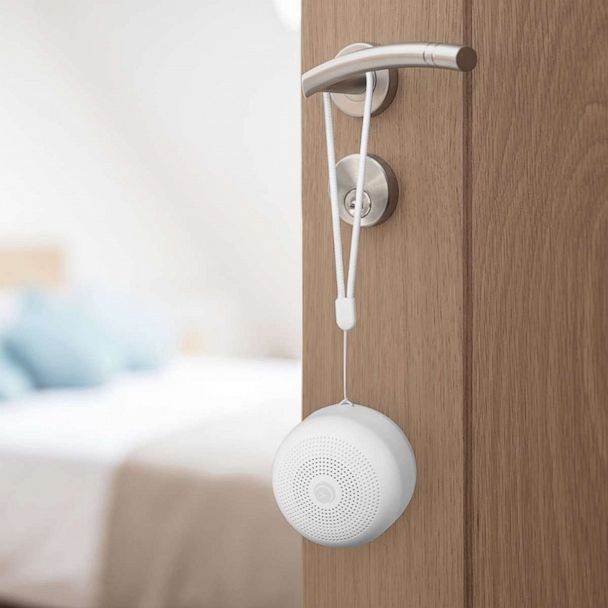 YogaSleep: Mini White Noise Machine
Valid: 02/23/2022 to 03/07/2022
Fall asleep faster with the Yogasleep Travel Mini Sound Machine, which combines robust white noise options and a night light in one sleek and lightweight pocket-sized device. The Travel Mini features a USB-rechargeable battery and lanyard, making it great for at-home, travel and on-the-go. The Travel Mini offers six lush soundtracks created to promote relaxation and improve your sleep environment, including white noise, brown noise and three nature-inspired sounds, plus a dimmable night light.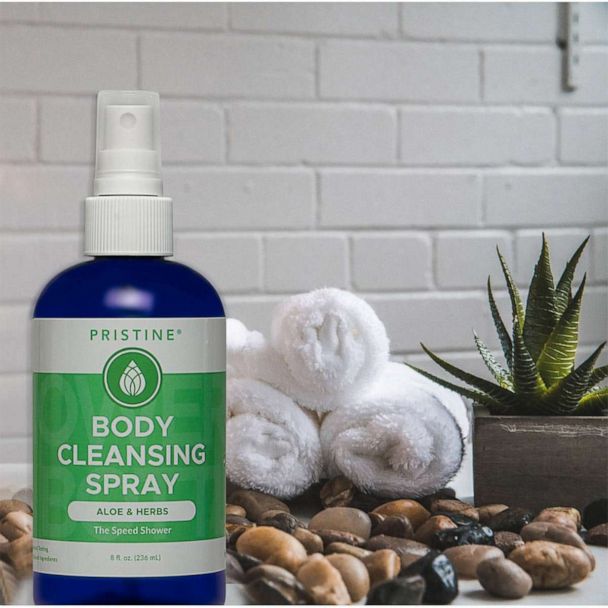 Pristine Sprays: Body Cleansing Sprays
Valid: 02/23/2022 to 03/07/2022
Get that clean "just stepped out of the shower" feeling at home or on-the-go with no shower needed. Pristine Sprays body cleansing sprays are like a shower in a bottle, removing sweat, dirt, oil and odor that leaves you feeling clean, refreshed and energized. Blended with natural fragrance oils that energize the senses and made with biodegradable ingredients that are a great alternative to body wipes, so it's good for your pipes and for the planet. Offered in two scents, ideal for post-exercise, traveling, camping-hiking and busy parents.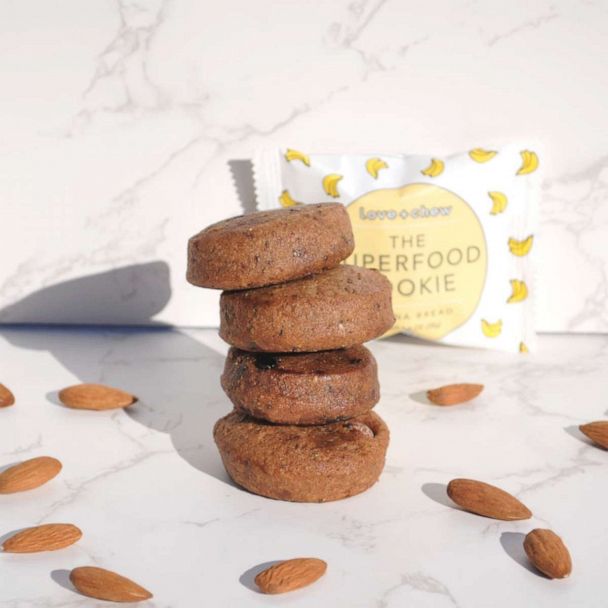 Love + Chew: Plant-Based Protein Cookies (24-Pack)
Valid: 02/23/2022 to 03/07/2022
Satisfy your sweet tooth with a plant-based treat. Made with minimal and simple ingredients, Love + Chew's cookies make for the ideal healthy breakfast, afternoon pick-me-up and dessert. These mini cookies are so delicious, you'll be surprised how few ingredients are used. High in plant protein and fiber with clean label ingredients and certified vegan, grain/gluten-free, soy-free, non-GMO, kosher and paleo, you can feel good about giving these to the whole family. Offered in four flavors: Banana Bread, Cherry Almond, Mocha Chip and Chocolate Chia.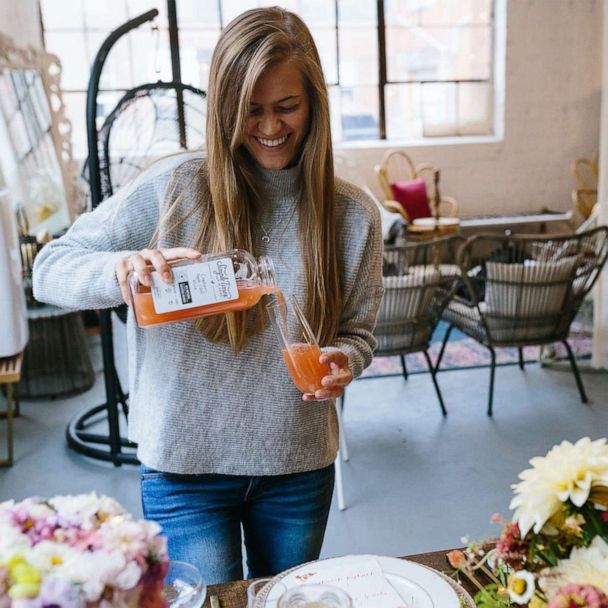 Simple Times: Cocktail Mixers (4-Pack)
Valid: 02/23/2022 to 03/07/2022
Bring the craft cocktail experience home with Simple Times Mixers. It's simple -- three parts mixer, one part alcohol or soda water for the mocktail lover. That's it! These handcrafted cocktails are made with only real ingredients and perfectly balanced for delicious cocktails every time. Simple Times is proud of its nutrition label: no more than six natural ingredients in every glass jar. Nothing artificial. Each variety appeals to the senses: strawberry lemonade, pineapple mule, blood orange margarita and more.