It's gifting season, and Tory Johnson's 40 Boxes is taking the struggle out of shopping for everyone on your list. Throughout November and December, 40 Boxes is featuring dozens of exclusive deals for "Good Morning America" viewers. Throughout the gifting season, "GMA" viewers can shop gift guides specially curated by Tory herself.
Today, shop awesome gifts for foodies like Sweet Kiss Brigadeiro gift boxes, True Gold Honey sets, Tea by iLola gift sets and much more. These deals are only available while supplies last, so shop now.
Find all of Tory's exclusive offerings for "GMA" viewers at 40Boxes.com, and remember to check back throughout the week as new products are added daily.
Sign up for our new "GMA" Shop newsletter to get the latest deals delivered to your inbox and discover more products to help you live your best life.
Deal details:
1. Use the links provided below on the date(s) listed to receive the savings.
2. All deals are available only while supplies last.
3. Deals cannot be combined with other coupons and offers.
4. Shipping rates indicated are valid in the continental United States only.
NEED HELP? CONTACT TORY: If you need assistance with a deal, please email help@40boxes.com. The 40 Boxes team will respond to all viewer emails within two hours during standard business hours.
By clicking on these shopping links, visitors will leave Goodmorningamerica.com. These eCommerce sites are operated under different terms and privacy policies than Goodmorningamerica.com. ABC will receive a commission for purchases made through these links.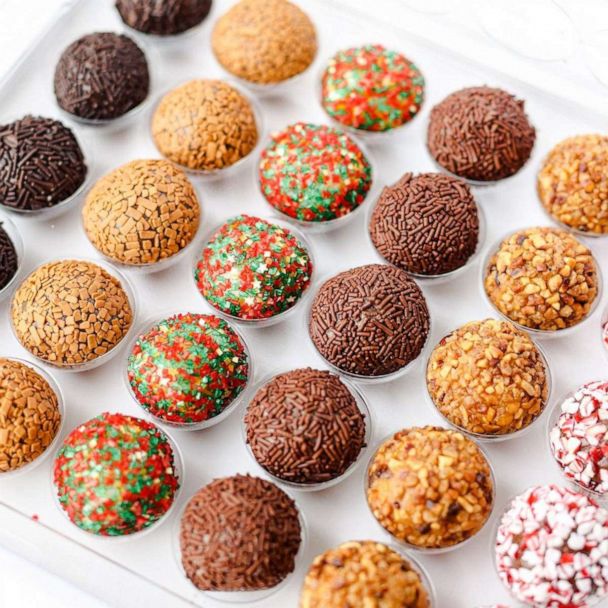 Sweet Kiss Brigadeiro: Brigadeiro Gift Box
Valid: 11/15/2021 to 12/16/2021
Bring the richness, flavor and authenticity of Brazil's favorite chocolate confection home with Sweet Kiss Brigadeiro. Luscious chocolate brigadeiros hand-rolled to perfection by a mother-daughter team delivered fresh to your door -- oh, yeah! A brigadeiro is a different take on a truffle with its creamy, smooth and velvety texture that instantly melts in your mouth. This 30-piece gift box assortment features six flavors: dark chocolate, coffee, lemon, dark chocolate peppermint, pumpkin spice and milk chocolate. Free shipping!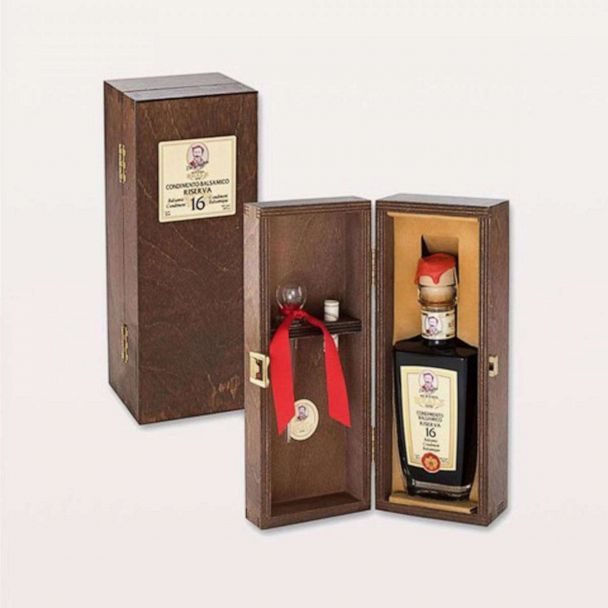 Uncommon Gourmet: 16-Year Aged Balsamico Riserva
$46 to $89 + FREE SHIPPING
Valid: 11/15/2021 to 12/16/2021
Rich enough to eat by the spoonful, with the perfect consistency for finishing any dish. That's REALE 16-year Riserva Balsamic Vinegar, among the finest and most authentic balsamic vinegar money can buy. Produced by the Leonardi family for 147 years, this product is unforgettable. Using handpicked Lambrusco and Trebbiano grapes, this blend is cooked and then transferred to a large wooden barrel. Six different kinds of wood are used: oak, chestnut, cherry, mulberry, juniper and ash -- and each year, the contents are moved to smaller barrels made from one of the woods. After 16 years, it is bottled, and the top is sealed with red wax. Free shipping.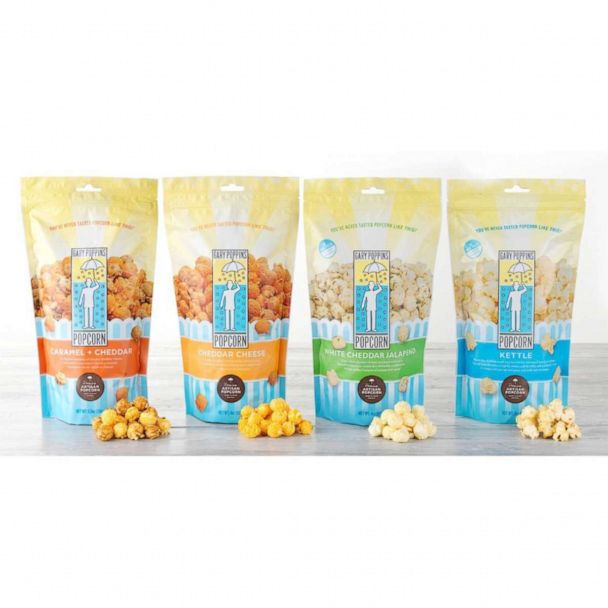 Gary Poppins Gourmet Popcorn
Gary Poppins Gourmet Popcorn: Best of Collection
Valid: 11/15/2021 to 12/16/2021
Popcorn perfection. Gary Poppins Gourmet Popcorn is creatively curated and precisely popped one small, tasty batch at a time by hand in Indiana, the popcorn capital of the world. This mix of best-selling concoctions does not disappoint: The collection includes four bags of caramel cheddar mix, four bags of classic cheddar, two bags of kettle corn and two bags of white cheddar jalapeno. All bags are resealable. Gift them all at once or give each to individual recipients. Free shipping.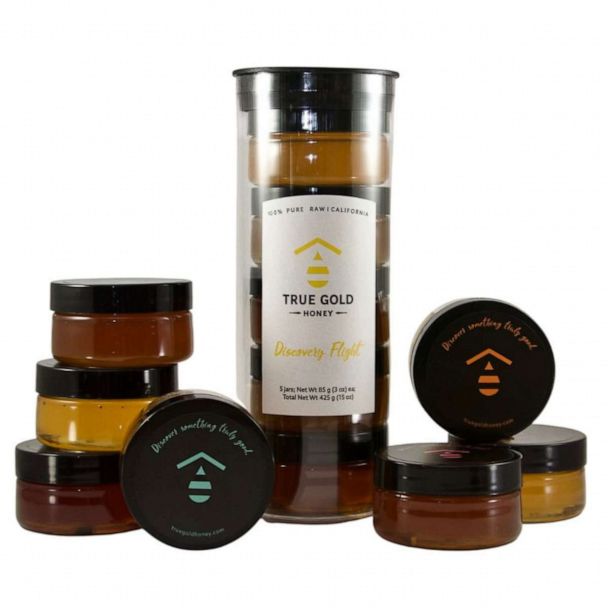 True Gold Honey: Honey Sets
Valid: 11/15/2021 to 11/16/2021
Get gold by the spoonful. Owned by a mother-son duo in California where the honey comes from their fourth-generation family beekeeping business, the True Gold team constantly monitors the hives to ensure they are healthy, strong and safe. The honey is harvested by hand to keep it as raw and pure as possible, using sustainable practices to reduce waste. This assortment features three bundles of honey in a range of most-loved flavors for a sweet addition to any dish.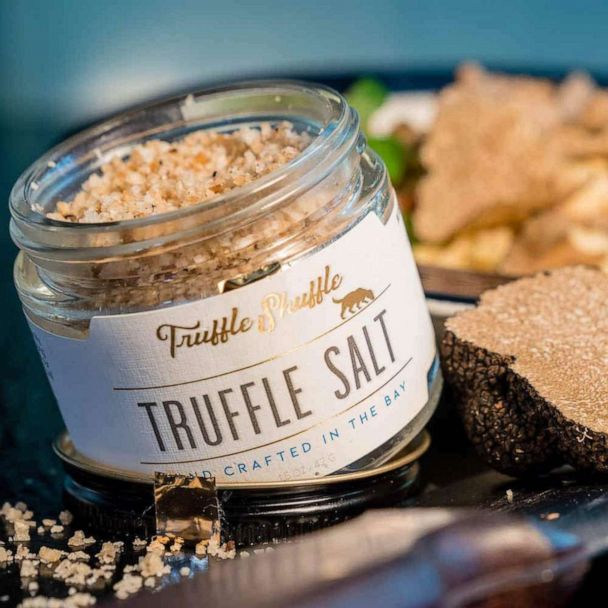 Truffle Shuffle: Truffle Condiments
Valid: 11/15/2021 to 12/16/2021
Amp up your flavors with exquisite truffle. Truffle Shuffle is bringing ingredients usually reserved for Michelin-starred kitchens directly to your home. From artisan salt handcrafted by a family in Bali, to honey from the Sonoma Valley and peak-of-season Italian truffles, each ingredient is hand-selected by a team of chefs and sommeliers to upgrade any dish.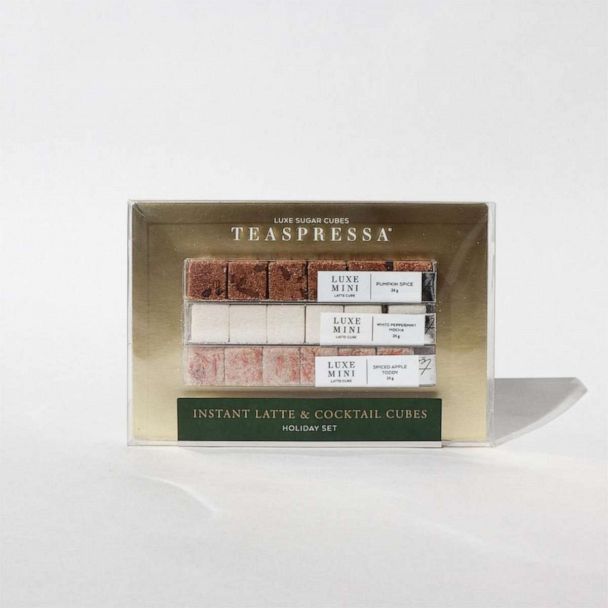 Teaspressa: Sugar Cube & Tea Kits
Valid: 11/15/2021 to 12/16/2021
Make gourmet lattes, luxe hot cocoa and fun cocktails in three simple steps with these kits from TEASPRESSA. The Instant Hot Cocoa Kit includes sugar cubes to make a luxe white chocolate cocoa or classic cocoa hot cocoa with marshmallow topping. The Holiday Kit offers sugar cubes for a Pumpkin Spice Latte, White Peppermint Mocha or Spiced Apple Toddy. Become a barista quickly and easily with handcrafted, made-in-America, naturally infused flavored sugar cubes. Each luxe cube has less than a teaspoon of sugar, approximately 16 calories and four carbs -- ready to drop into any beverage of choice.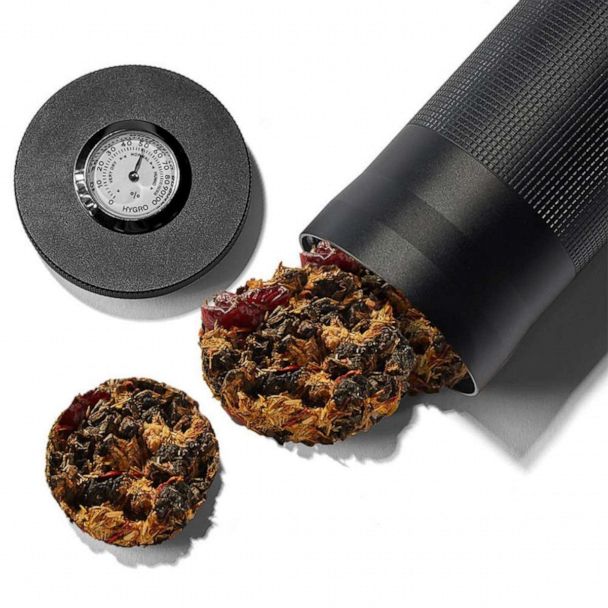 Tea by iLola: Tea Gift Sets
$78 to $86 + FREE SHIPPING
Valid: 11/15/2021 to 11/16/2021
For the serious tea connoisseur, experience a tea that becomes better, more complex and intricate over time. iLola simplified loose leaf tea by creating loose leaf tea discs to take away the guesswork. Age tea to perfection in the iLOLA Tea Disc Humidor and Humidor Essence, which improves the quality and enhances the flavors specific to each tea disc. Enjoy a cup or pot of perfect tea. Free shipping.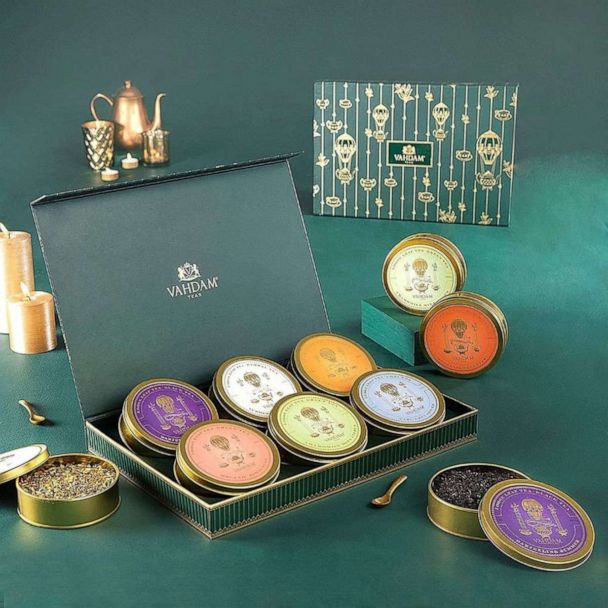 VAHDAM India: Tea Gift Sets
Valid: 11/15/2021 to 12/16/2021
Discover fresh tea with VAHDAM Teas, directly from India's tea gardens. These beautiful blends reimagine native Indian wellness for the modern tea drinker. All teas are sourced fresh and packaged at the source in India. This assortment features beautifully packaged gift sets of unique tea blends for any tea lover.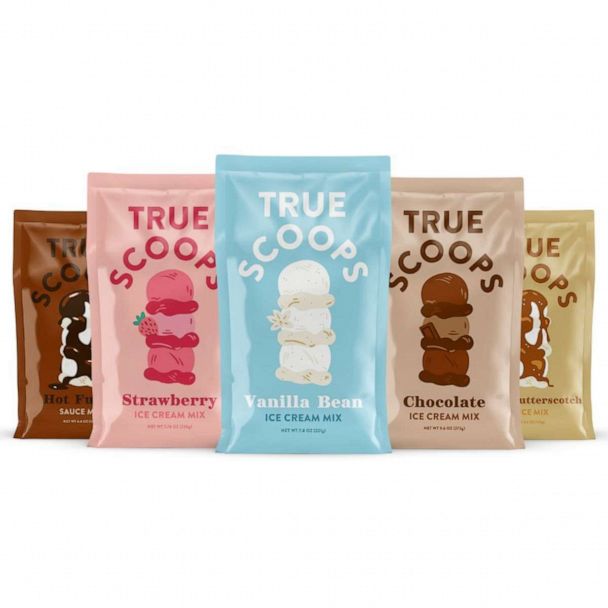 True Scoops: Ice Cream Mix Set
Valid: 11/15/2021 to 12/16/2021
Everything's better when it's homemade/ Longtime ice cream makers Shelly Marshall and Kelly Williamson created True Scoops as a fun, easy way to make ice cream at home. Using an ice cream maker or a blender, you can make fresh, premium ice cream in your own kitchen. This set includes three ice cream mixes (vanilla, chocolate and strawberry) and two sauce mixes (hot fudge and salted butterscotch) -- yum! A fun holiday activity and delicious sweet treat wrapped in one. Free shipping.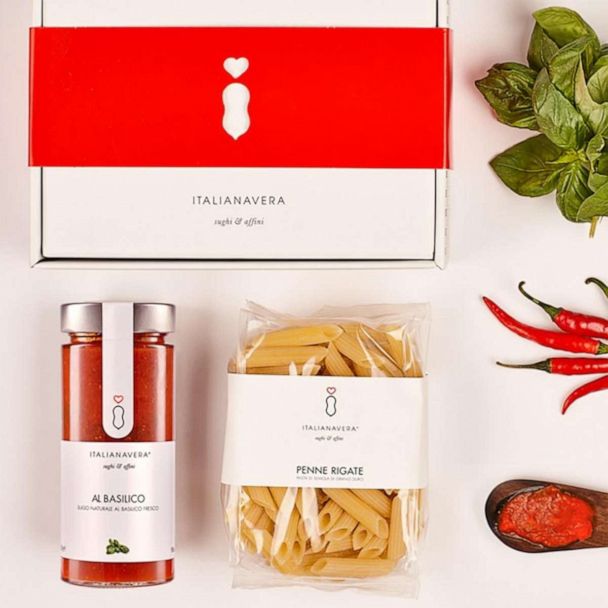 Zia Pia Imports: Dinner Kits
Valid: 11/15/2021 to 12/16/2021
Dinner's on you with Zia Pia, a boutique importer specializing in fine, authentic regional Italian foods made by family-owned suppliers who combine traditional principles of authenticity and flavor with Italian design and style to create superior products, beautiful on the inside and out. This assortment features four dinner kits, each with a unique sauce blend, artisanal pasta and a recipe card to add a little oomph. Each kit feeds two.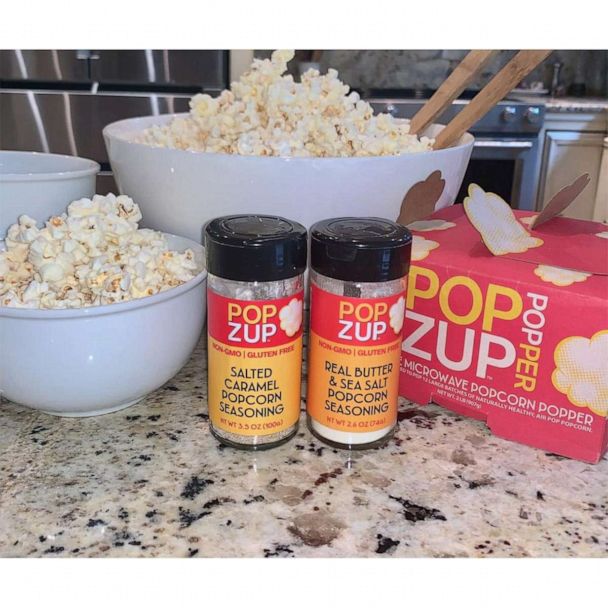 Popzup Popcorn: Movie Popcorn Set
Valid: 11/15/2021 to 12/16/2021
Make any night movie night with popcorn that's locally sourced. This set from Popzup makes 12 large bowls of fresh, delicious air-pop popcorn. The kit includes the reusable Popzup Popper, microwave popcorn and artisanal seasonings. Choose Real Cheddar & Sea Salt Seasoning or Salted Caramel Seasoning in a fun gift box with easy instructions.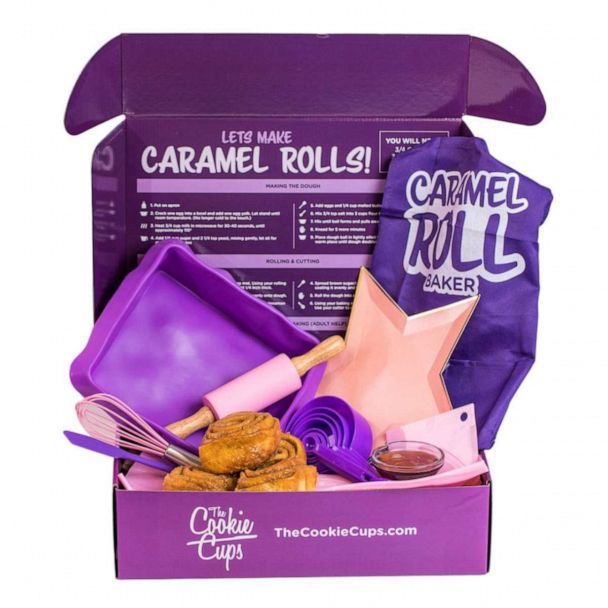 The Cookie Cups: Baking Kits
Valid: 11/15/2021 to 12/16/2021
Get the whole family baking! The Cookie Cups was created when Nicole Pomije wanted to make chocolate chip cookies, but without the right oven pan, she put cookie dough in a mini cupcake pan and out came cookie cups. Since then, The Cookie Cups team has created an assortment of fun at-home baking kits. From unicorn cookie cups and caramel rolls to pretzels and pizza, everyone can bake with pre-measured ingredients and all the tools needed to make it happen.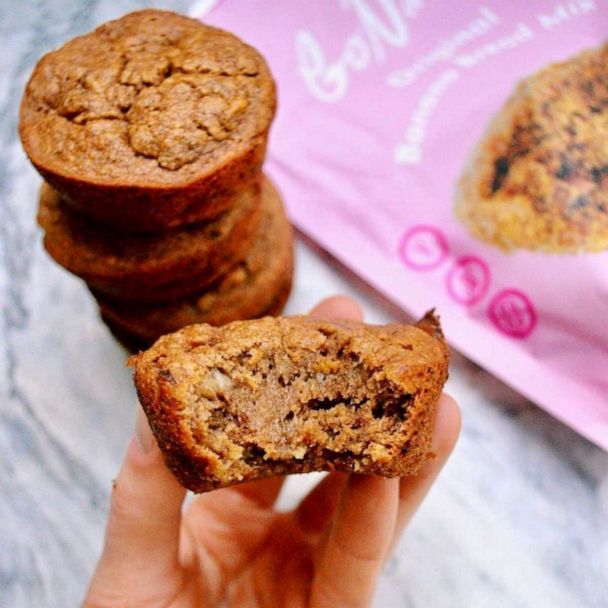 GoNanas: Banana Bread Mix 6-Pack
Valid: 11/15/2021 to 11/16/2021
Healthy and delicious, GoNanas' mixes are made with wholesome, vegan, gluten-free and nut-free ingredients. Founded by two best friends in their college dorms and made in America, these banana bread mixes are easy to make. They only require common ingredients including bananas, maple syrup or honey, oil or yogurt and milk. The strong notes of brown sugar used in the mixes give the bread a deep sweetness and a rich and dense texture. This bundle includes six packs of mixes; each mix makes one standard loaf or 12 muffins.