The red carpet looks from the Met Gala can come with mixed reviews from stylists, fashion editors and more, but one celebrity chef's standout look on Monday carried with it a deeply significant meaning.
"As for my #MetGala jewelry piece, I was determined to represent my culture through Chinese nail guards traditionally worn by empresses in dynasty times," King wrote in a post on Instagram.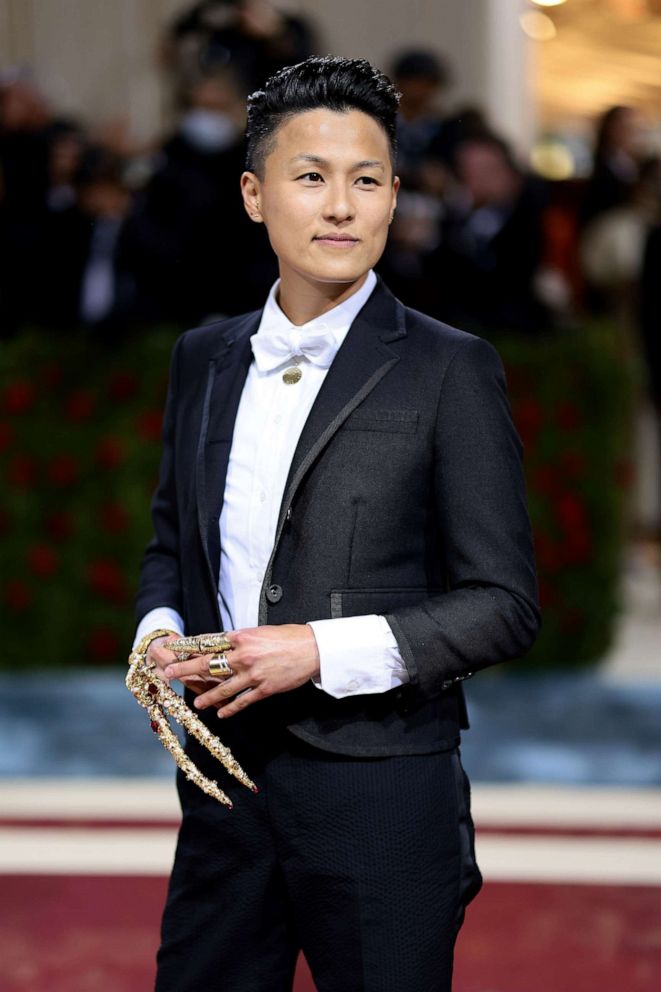 "These nail guards were inspired by the last empress of China, Empress Dowager Cixi who historically was written to be power hungry or a 'dragon lady,' but I feel might have been more of a feminist in patriarchal governed China (she met with Western women during the Guilded Ages and banned foot binding!). As a chef, I work with my hands daily so highlighting them in this way felt like a fun play on things," King explained.
The Cantonese-American chef, TV presenter, and winner of "Top Chef All Stars L.A." tapped "the incredibly talented" New York City-based jewelry designer Chishabana to create "the guards into a guilded glove that felt like I dipped my hand in gold."
"Chris has designed for names like Lady Gaga, Madonna, Lil Nas X and SZA to name a few," they continued. "He went through the story, images, sketches, and came up with this beautiful piece I felt proud to rock! Thank you Chris for blessing me with your work! Go Asians queers!"