Happy Anniversary Ciara and Russell Wilson
The Hollywood Reporter via Getty Images
Ciara has responded to those who didn't approve of her Vanity Fair Oscars party dress.
For this year's affair, the singer wore a sparkling, sheer, backless Dundas dress that included a deep-V neckline. She paired the look with a black thong, opera-style gloves and a pair of Santoni shoes.
The "Level Up" singer's look, which she later shared on Instagram, was immediately met with lots of mixed opinions, with many criticizing how revealing the look was.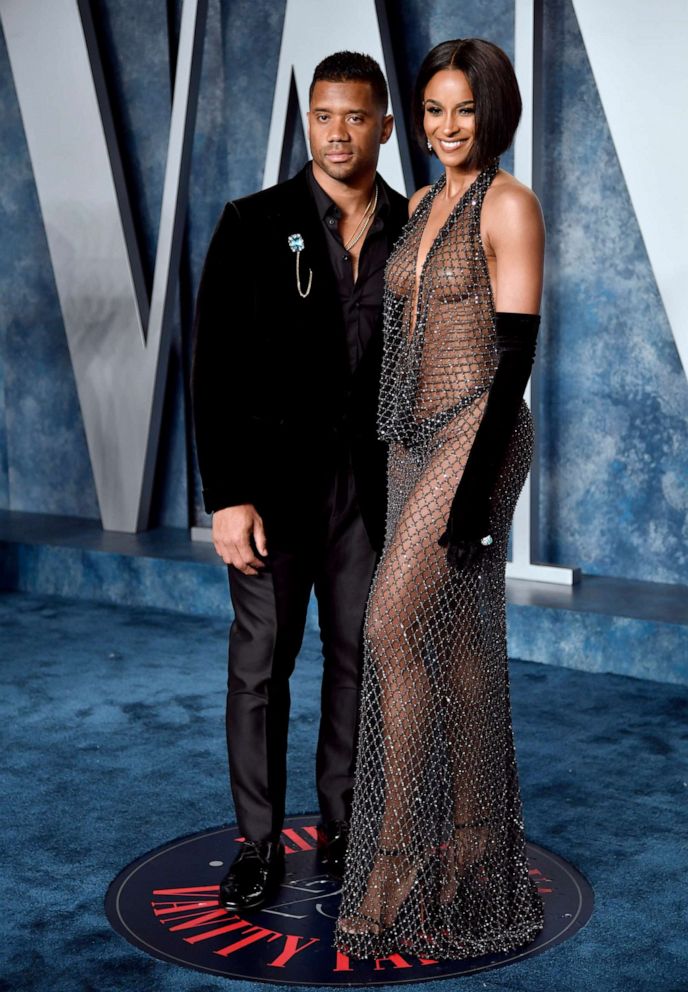 "Less is more sis! This is embarrassing for your husband and your children. Have some self-respect you're a wife and a mother," one Instagram user wrote in the comments section of Ciara's post.
Another wrote, "You are a stunning woman but this amount of skin is inappropriate for public events."
Other fans and followers echoed those sentiments.
Ciara has since pushed back on that criticism, posting a TikTok video on Thursday that poked fun at all of the drama.
In the short clip, Ciara is seen wearing dark shades and what appears to be a big sheet covering her entire body. "How I'm pulling up to Vanity Fair next year," she wrote in text overlaid in the video, along with a teary-eyed laughing emoji.
"Selective outrage," she added in the caption, along with a crying emoji.
Further responding to the critics, Ciara later posted a video of herself in a gray sweater dress and metallic boots with Beyoncé's "Church Girl" playing in the background.
"Strutting into the weekend like..😏," she wrote in the caption of her TikTok post.