W Magazine taps Naomi Campbell, Cindy Crawford, Kendall Jenner and more for 50th Anniversary Issue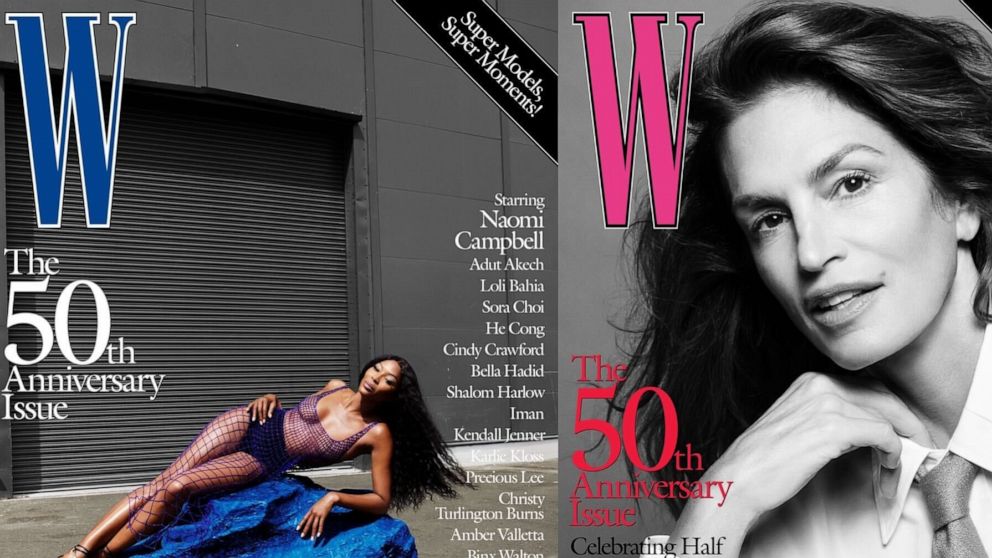 Top models have officially taken over W Magazine's 50th Anniversary Issue.
To celebrate in high style, the magazine unveiled 17 captivating covers starring supermodels with household names, as well as some of today's rising stars.
The all-star lineup includes Naomi Campbell, Amber Valletta, Iman, Kendall Jenner, Precious Lee, Cindy Crawford, Bella Hadid, Karlie Kloss, Christy Turlington Burns, Shalom Harlow, Alex Wek, He Cong, Adut Akech, Anok Yai, Loli Bahia, Sora Choi and Binx Walton.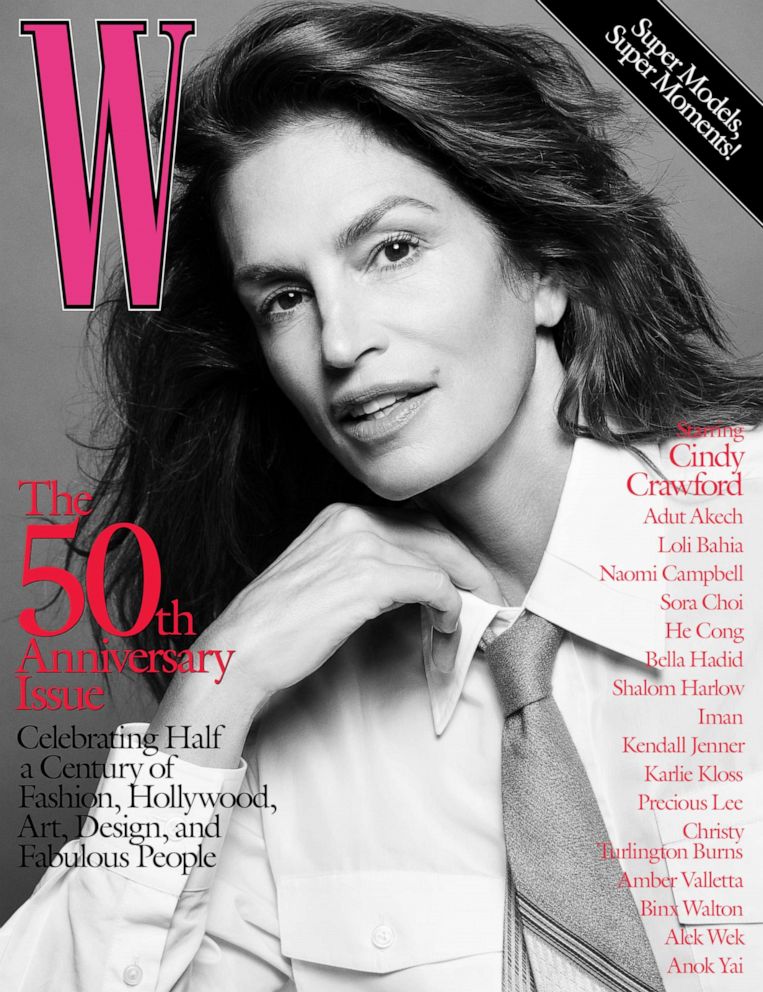 The covers were shot by several different photographers.
The models donned a variety of head-turning looks for the issue and were invited to discuss their views on the industry's past, present and future.
Crawford told the magazine that age hasn't slowed her down professionally and said being a model felt comparable to being an athlete. "It's a skill, and you get better at it. But, as with an athlete, your physical being changes," she said.
"I'm aware that I don't look the same as I did when I was 25, but I bring experience and confidence in front of the camera that I didn't have then. And I still like what I do," she added. "I never thought I'd be working the way that I am at this stage."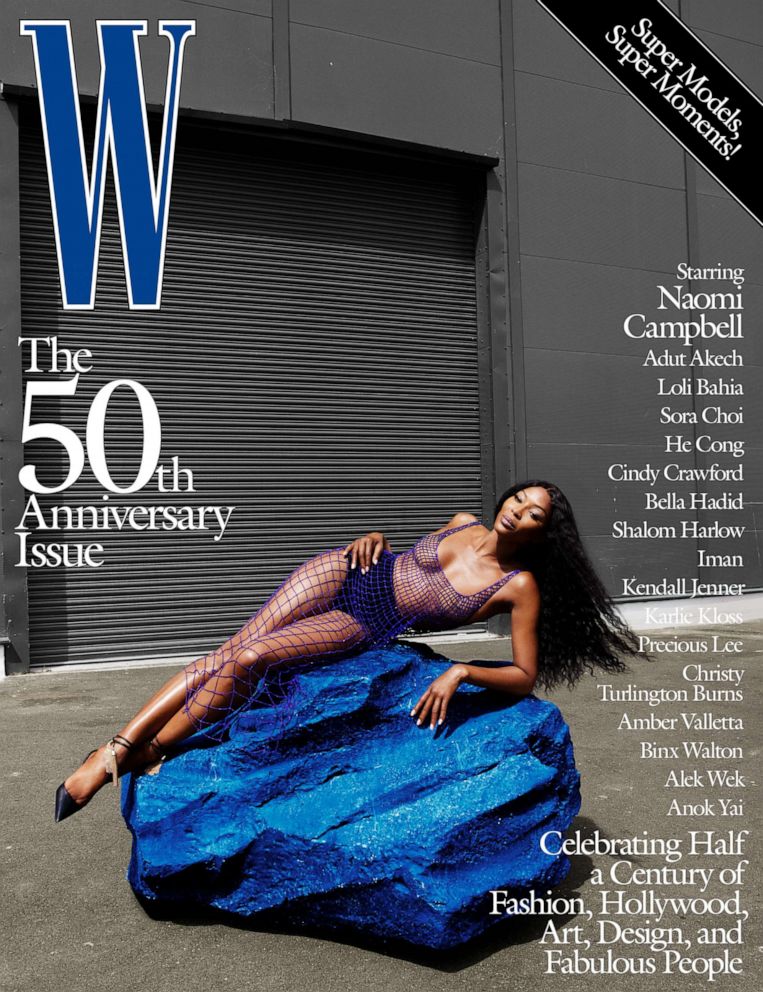 Fellow '90s supermodel Campbell also spoke about how she's using her massive influence to help elevate the next generation of designers.
"The kids I work with are not just in the markets we know, but in Africa, the Middle East, India… and because people know me and I've come to understand the fashion world so well over time, I can get them the attention that they deserve," said Campbell. "Fashion has provided me with so much, and it's my philosophy to share that."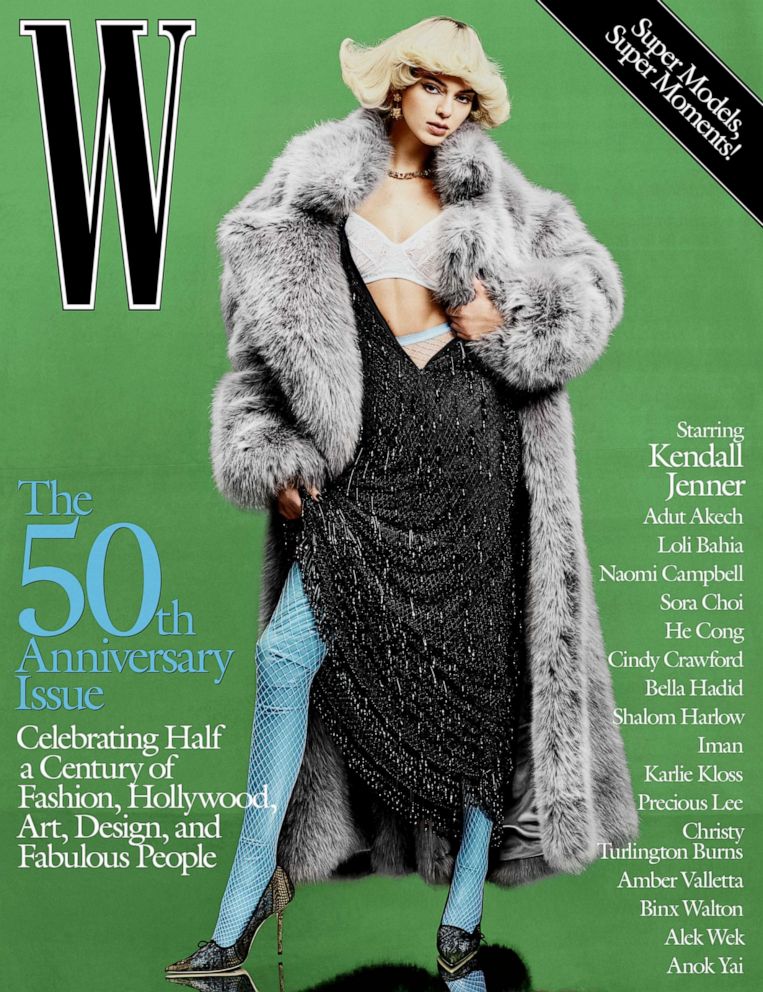 Next-gen popular models such as Jenner, meanwhile, spoke about the evolution of modeling and the impact of social media. Jenner was 14 when she started modeling, and 16 or 17 when she came to New York to start taking her modeling career seriously.
"A lot has happened in 10 years, and the evolution is exciting," said Jenner. "We're on social media more than we were five years ago -- or even one year ago. And social media has absolutely opened up the fashion world to so many different people and ideas. We're always expanding into new apps and new platforms and new things. It's bringing the audience into the whole experience and really pushing people in the fashion world to be their most creative selves; to think, 'What can I come up with next?' "
To commemorate its 50th anniversary, W Magazine has partnered with Bergdorf Goodman to showcase all 17 covers, as well as vintage covers from previous years, in three bespoke windows. The windows will be on display from Sept. 7-19, during New York Fashion Week.
A book titled "50 Years/50 Stories" by editor in chief Sara Moonves will also be released this fall. The book will serve as the ultimate collection of W's most iconic visual stories that have been published over the magazine's 50-year history.