Justice Ketanji Brown Jackson in Vogue
Courtesy of Vogue, photographed by Tina Barney
Jennifer Lawrence is Vogue's October 2022 cover star and opened up about everything from motherhood to politics for the magazine's accompanying cover story.
Lawrence was photographed for the cover by Tina Barney wearing a deep wine-toned Dior top, skirt and belt along with tousled loose curls.
The actress donned several other looks for the inside cover story shoot, including a Brandon Maxwell sweater and shimmery floor-length skirt, a midi Altuzarra dress, a floral and black lace Dior frock, and a two Erdem dresses, one covered in rich red and orange flowers, and a one-shoulder green and white number with silver jewels.
"Having a baby cracked Jennifer Lawrence's world wide open," Vogue wrote in a caption of an Instagram post revealing the cover.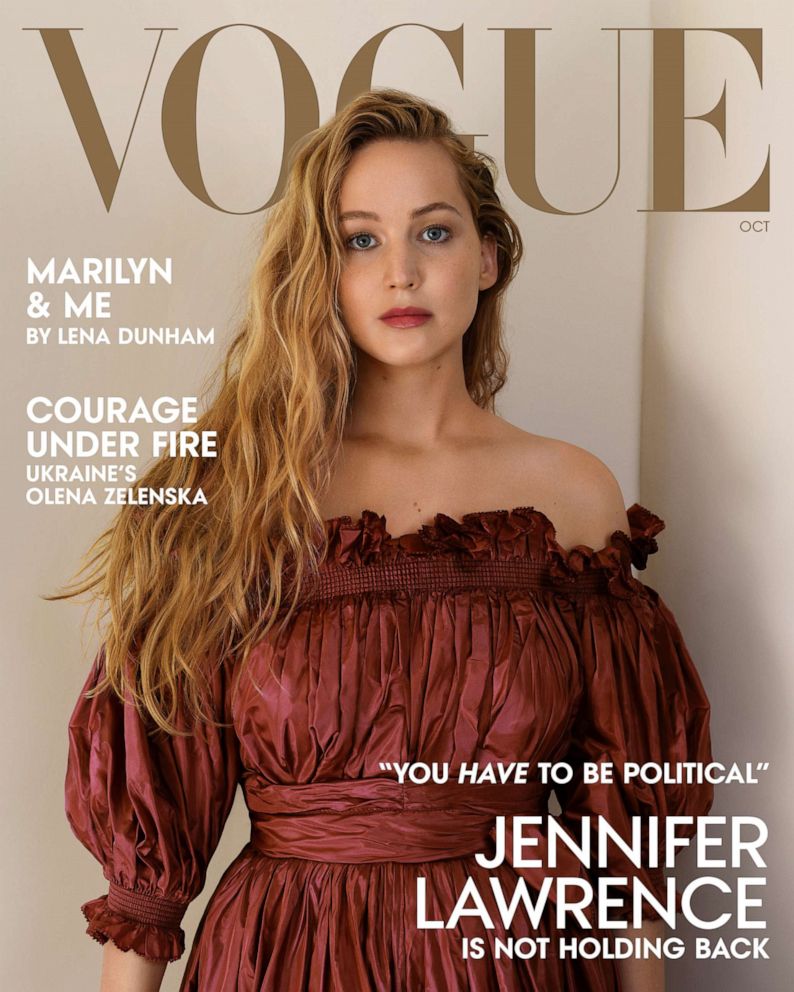 The "Don't Look Up" star and her husband Cooke Maroney welcomed their first child In February, a boy named Cy -- "[named] after the postwar American painter Cy Twombly," according to Vogue.
Lawrence told Vogue that it had been "so scary to talk about motherhood" because it's so different for everyone. She recalled having girlfriends who were honest about their journeys with her, and how it prepared her to be forgiving.
"I remember walking with one of my best friends at, like, nine months, and being like, 'Everyone keeps saying that I will love my baby more than my cat. But that's not true. Maybe I'll love him as much as my cat?"
Lawrence said she has since fallen in love with motherhood, adding that the morning after she gave birth, it felt like her life had started over.
"Now I hear a baby crying in a restaurant and I'm like, 'Awwww, preciousssss'.… My heart has stretched to a capacity that I didn't know about."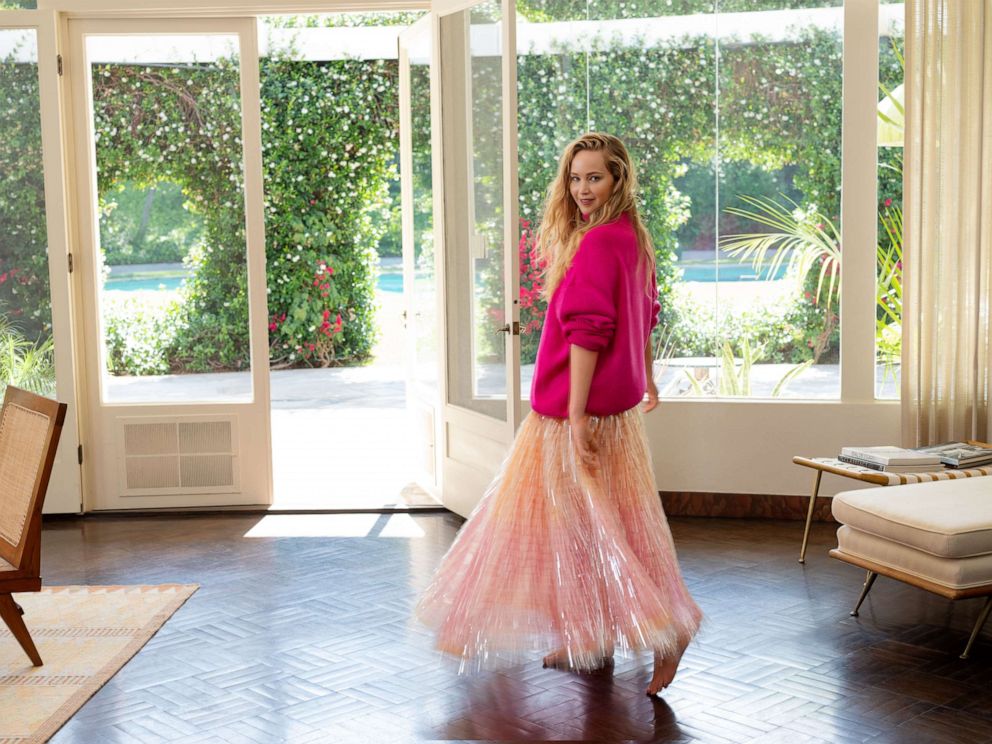 Lawrence also opened up to cover story author Abby Aguirre about women's rights, specifically the recent reversal of Roe v. Wade, which for decades provided federal protections for abortion -- something now illegal in several states.
"I remember a million times thinking about it while I was pregnant. Thinking about the things that were happening to my body. And I had a great pregnancy. I had a very fortunate pregnancy," she said. "But every single second of my life was different. And it would occur to me sometimes: What if I was forced to do this?"
She then turned to the issue of gun violence.
"I'm raising a little boy who is going to go to school one day," she said. "Guns are the number-one cause of death for children in the United States. And people are still voting for politicians who receive money from the NRA. It blows my mind."
According to the Centers for Disease Control and Prevention, in 2020, the leading cause of death among children ages 1 through 18 was a firearm, followed by motor vehicle traffic incidents.
For now, Lawrence said she is overwhelmed with love for her young son, who has kept her preoccupied when she's not busy with everything else going on around her.
"I mean the euphoria of Cy is just -- Jesus, it's impossible," she told the outlet.