Designer Jeremy Scott uses car parts in capsule collection
Mischievous gowns grabbed people's attention recently in the Seongsu District, popular for its unique blend of old and new in central Seoul.
A chic black cocktail dress with a finishing touch of a car seat belt, a shiny reflecting dress made out of multiple side mirrors, a dress made entirely out of automobile cords in shades of rainbow -- the 10 eccentric gowns proudly stood made from leftover car materials.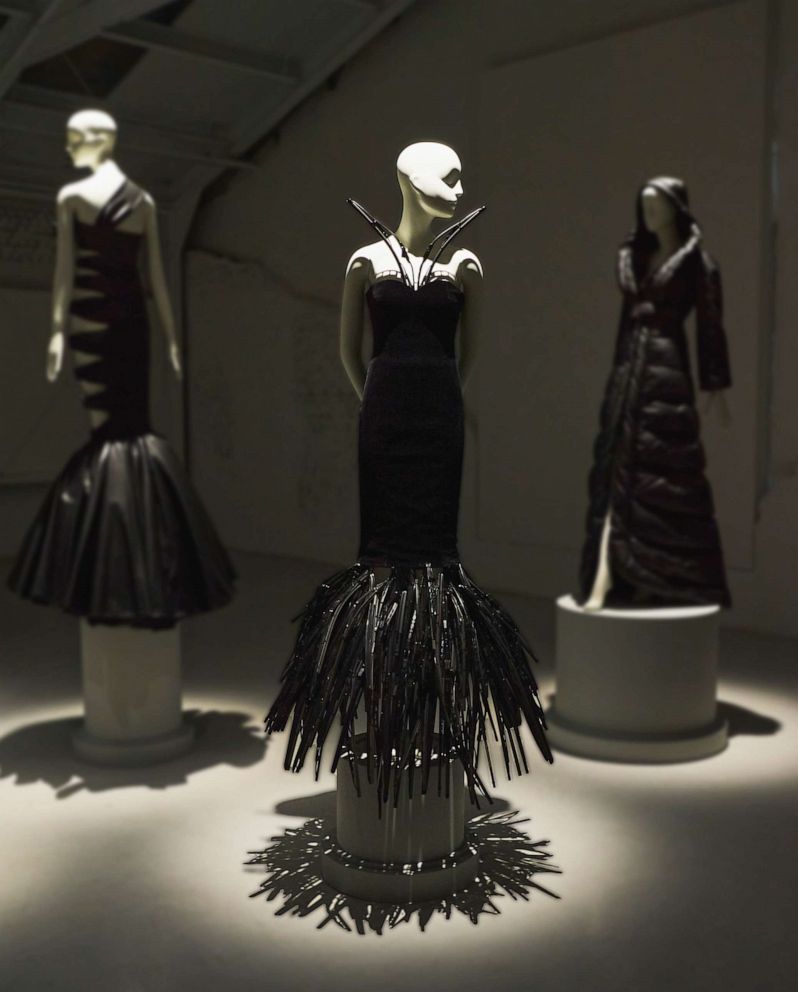 Fashion designer Jeremy Scott created a special collection out of discarded materials from Hyundai's electric vehicles.
Scott took leftover materials such as wheels, seat belts, tail lights, car fabric and even windshield wipers to turn them around into high fashion.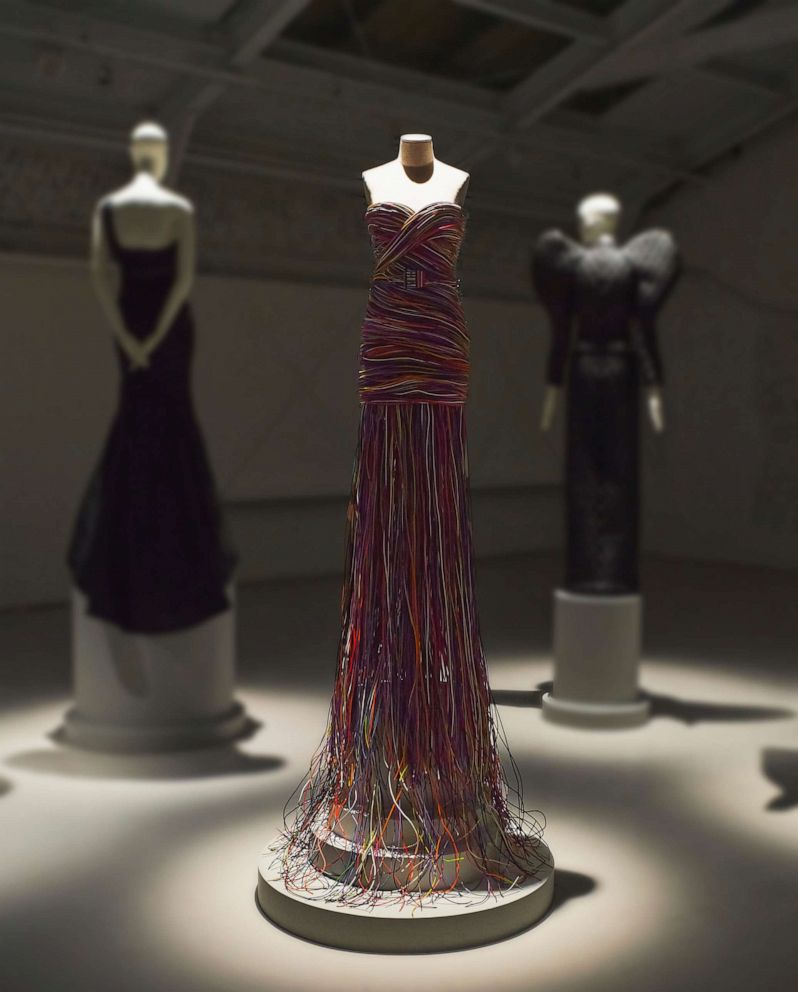 Scott, the creative director of Moschino and sole owner of a brand under his name, is an American fashion designer known for incorporating pop culture icons in his designs. He had been a fan of using upcycled materials throughout his career, even creating his second show with upcycled garments using leather that were scrapped from already existing leather jackets and pants.
"I wanted to try to make something that was fun, exciting, elegant and whimsical that would hopefully inspire people to look at upcycling and recycling in a different way," Scott told ABC News.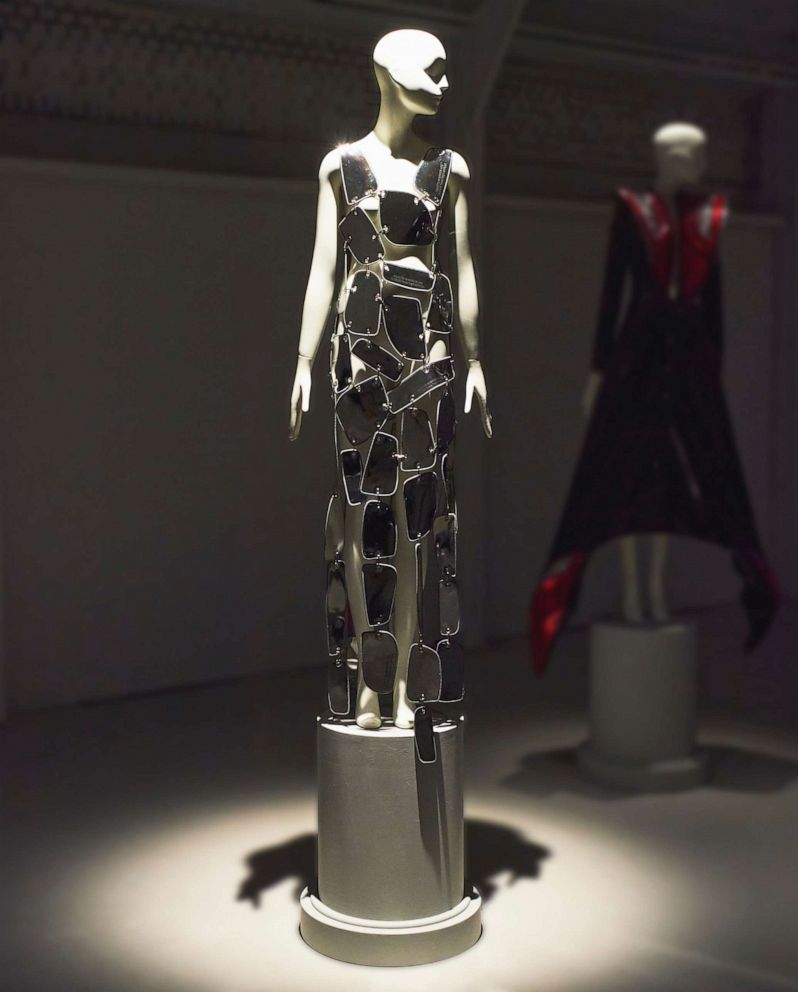 Both the fashion industry and the manufacturing industry have been facing challenges with environmental issues in the last decade. Some 93 billion cubic meters of water is used by the fashion industry every year, according to the United Nations Conference on Trade and Development report in 2020. This is the amount of water enough to meet the needs of 5 million people.
Environmentally conscious consumers have been pointing at the rapid turnover of fashion collections as the culprit for overconsumption and chemical pollution. Scott, who participates in the couture fashion business, also sees the growing concern.
"People should be more conscientious about what is the fabrication of the clothes that they're buying, and these fast fashion manufacturers should also be thoughtful about what their practices are as well," he said.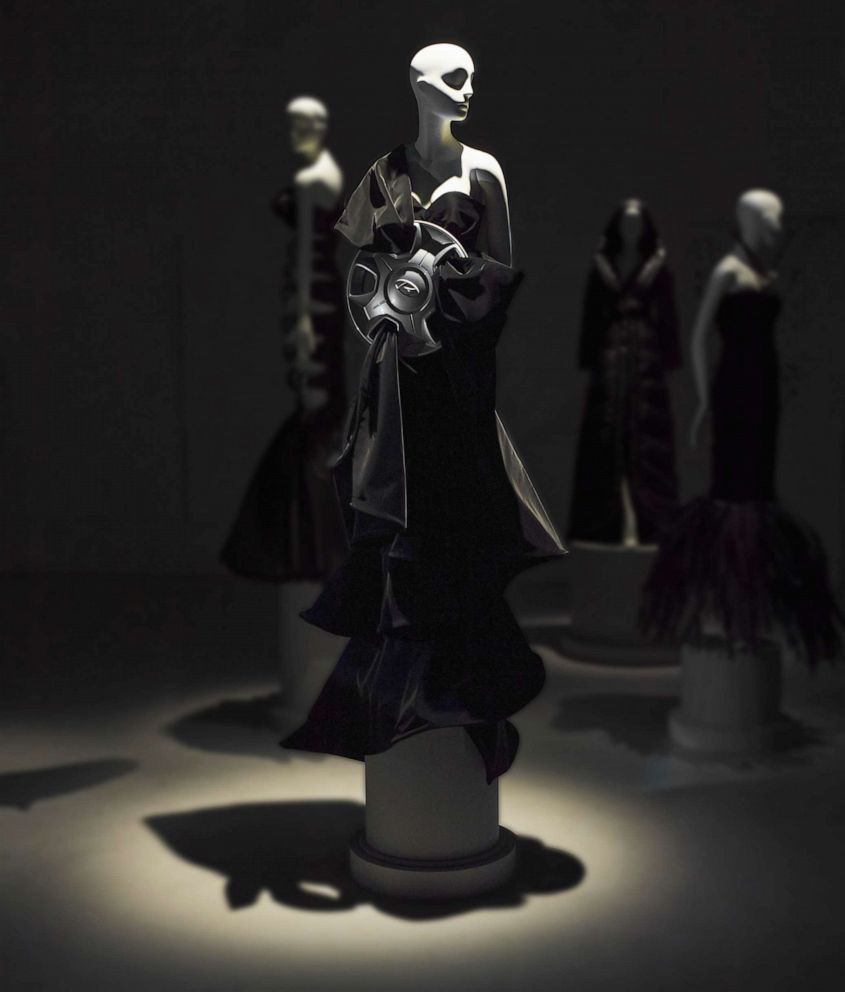 This is the fourth year Hyundai introduced to the world an upcycling campaign using thrown-away car parts. The motor company's annual effort to change the paradigm of car waste began back in 2019, when it teamed up with designer Maria Cornejo in New York.
It is part of Hyundai's sustainability campaign as the company aims to turn entirely carbon neutral by 2045 in all stages of its production and operation. The motor company has been investing in its electric vehicles as well as seeking eco-friendly alternatives for car parts such as using recycled plastic materials for car seats and recycled fishing nets for the carpet inside the vehicle.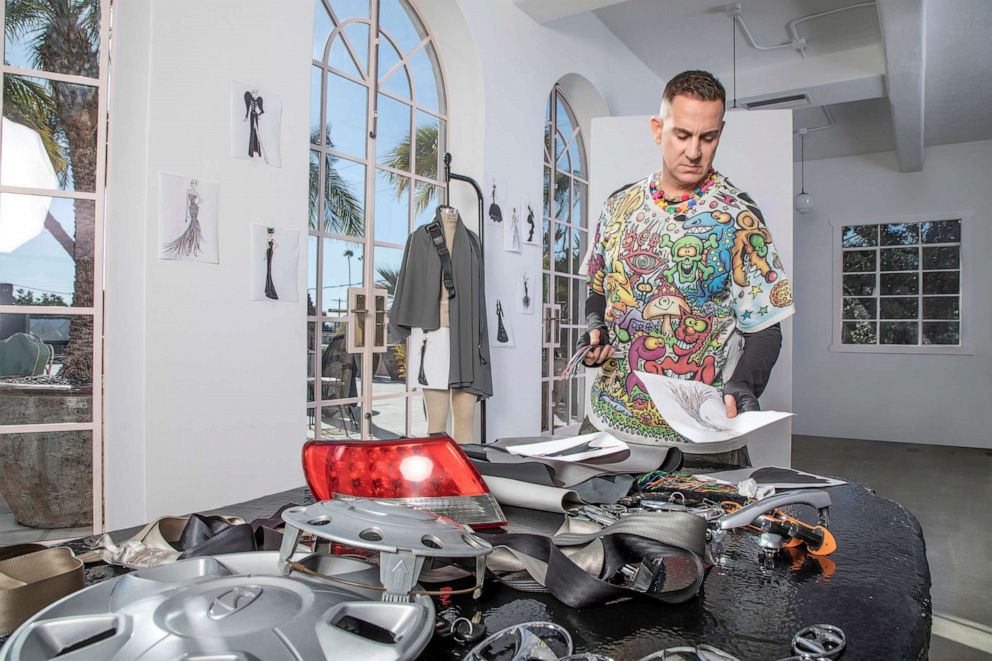 "Both the fashion and automotive industries produce quite a lot of waste in many industrial channels and we always have a critical mind for this issue," Sungwon Jee, senior vice president at Hyundai Motor Company, told ABC News.
"This is not just about making beautiful clothes, but it's really about the mindset that we wanted to build, inviting more people in this meaningful journey to seriously think about how we can make this planet better and cleaner."