2 American tourists killed in helicopter crash in Australia
Employees of an Australian dive tour operator continue to plant coral on the Great Barrier Reef after business was shut down in wake of the coronavirus pandemic.
Passions of Paradise, a family owned eco-tourism company in Cairns, Australia, normally takes vacationers out on the Pacific Ocean where they scuba dive, snorkel and take in the natural beauty of the world's largest coral reef system. But with government-mandated shutdowns and social distancing restrictions, they haven't had a costumer in weeks, giving the group a chance to focus on their sustainability efforts.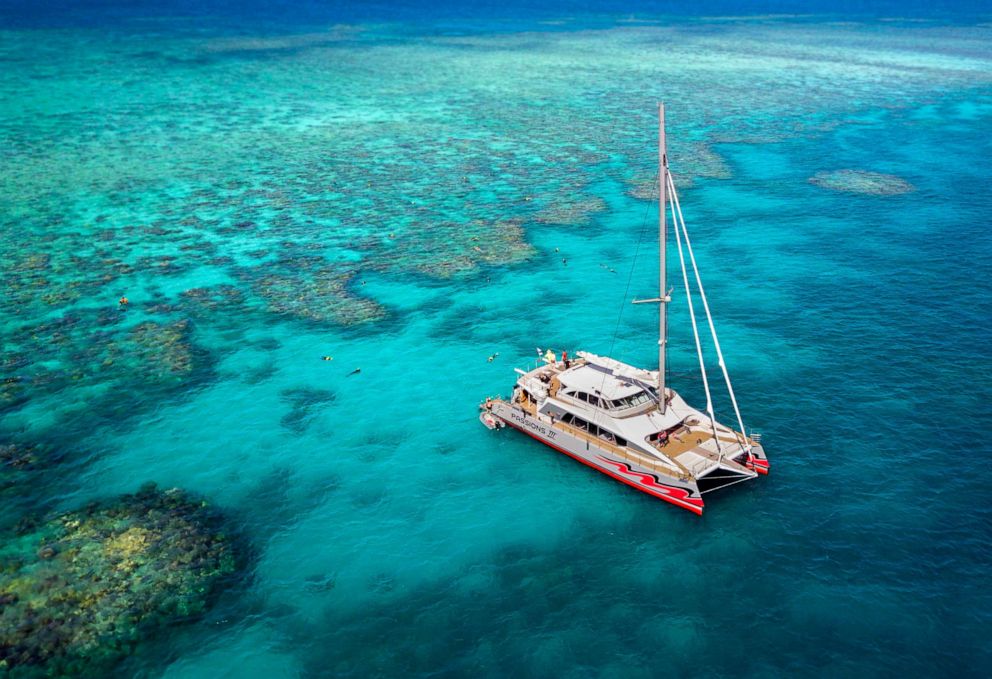 "At the end of the day we are a commercial tourism operation so our activities are usually centered around showing people this amazing ecosystem," Environmental Sustainability Manager Russell Hosp said. "But we've been able to really focus on the scientific arm of our operation during the shutdown."
The company has been planting coral since September as part of a private-public partnership geared towards bolstering "long-term stewardship" of the reef.
Hosp said normally his team is busy tending to the needs of their costumers on the immersive expeditions and rarely do their professional divers have more than 30 minutes to spare for coral planting. But lately, it's been smooth sailing for science.
"We've been able to solely focus on planting this coral and work on finding efficient ways to get the most amount of work done in a specific timeframe," Hosp said. "We're really pleased with the result."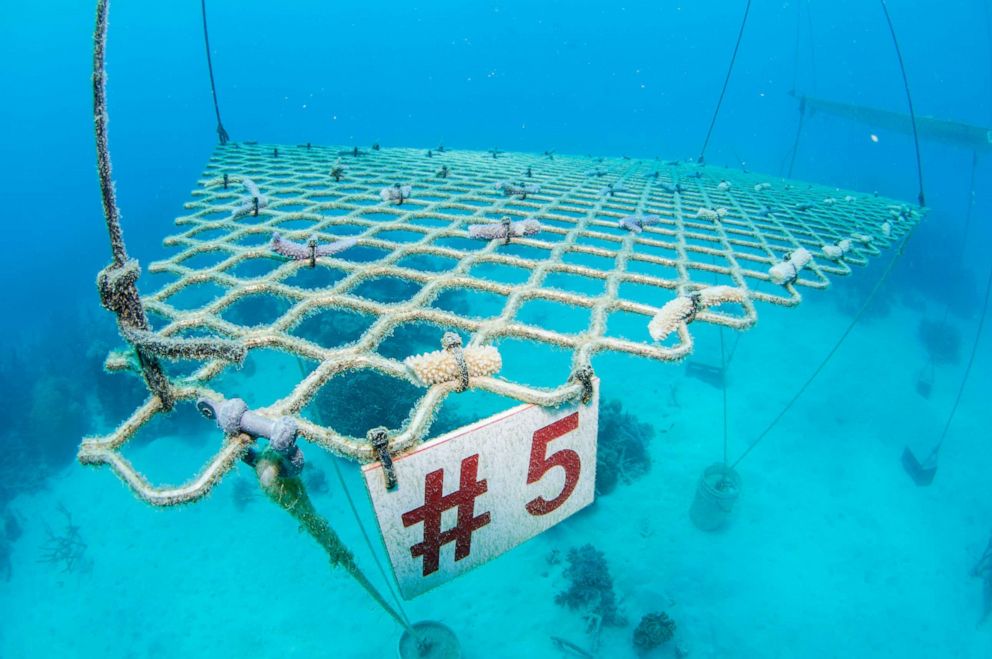 The group's planting efforts have been focused on Hastings Reef, a popular diving spot within the larger Great Barrier Reef system. One thousand coral pieces had been seeded by the tour operator as of March. But since the shutdown began, the company has been able to more than double that number, planting over 1,200 pieces of coral over the course of three days.
Only four divers and a marine biologist are allowed on the boat at a time to keep with social distancing guidelines.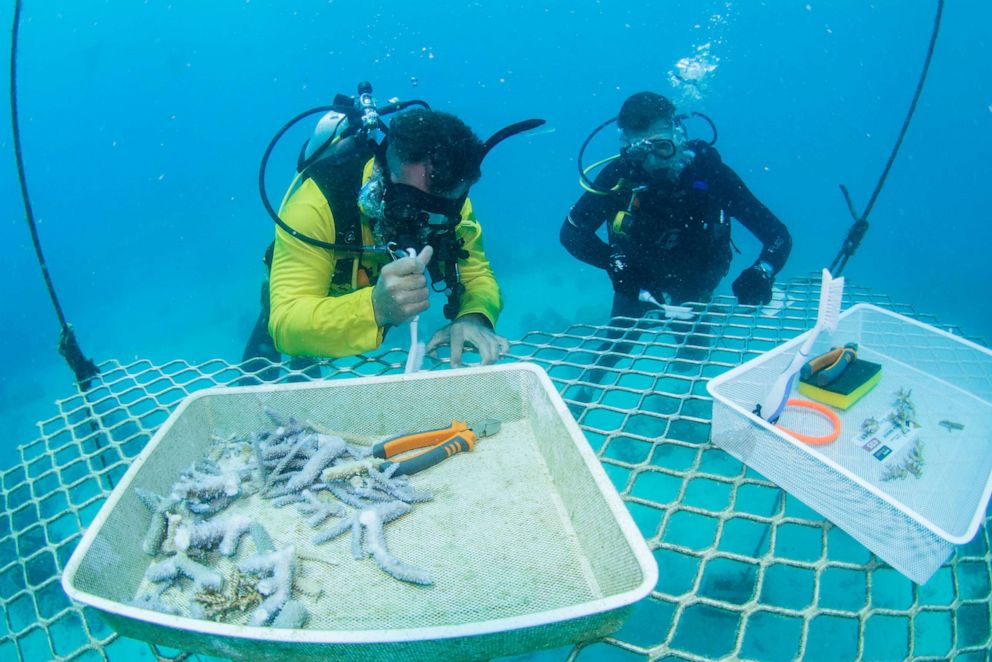 "It's a great feeling, knowing your contributing and making a difference here," Hosp said.
The planting effort comes on the heels of the most widespread coral bleaching ever recorded on the natural wonder and third mass bleaching event in the five years.
Bleaching doesn't kill coral immediately but if temperatures remain high, the marine plants will eventually die.
Last year, the Great Barrier Reef Marine Park Authority downgraded its outlook for the corals' condition from "poor" to "very poor" due to warming oceans, and its latest report concluded the greatest threat to the reef remains climate change, although coastal development and land-based water runoff in addition to illegal fishing are also factors.
"I'm very worried about the situation given how warm the temperatures are on the Great Barrier Reef and what the projections are," marine biologist Ove Hoegh-Guldberg said in a statement to ABC News.
Hosp and the Passions of Paradise team hope to change that outlook, one coral plant at a time.
"The scale might be small in terms of the overall reef but if every person can do that one thing that makes a little bit of a difference, it can really start to add up," Hosp said.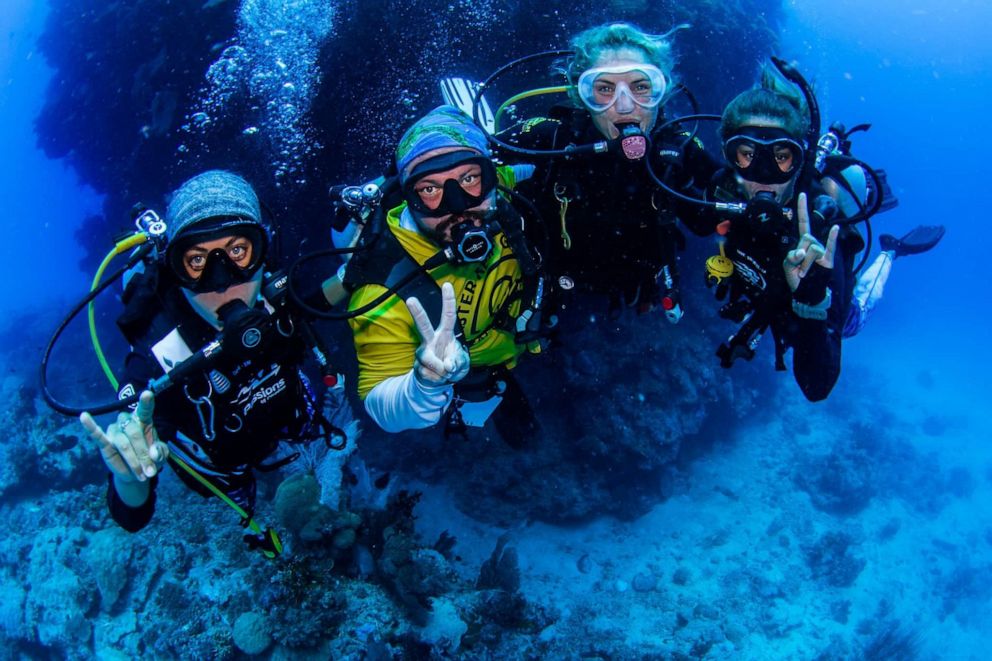 Passions of Paradise plans on conducting weekly boat trips to exclusively plant coral beginning next week until normal business operations resume.