Fighting a star war sure can work up an appetite.
And after an exhausting day flying the Millennium Falcon or running from Kylo Ren, you're going to need refreshments.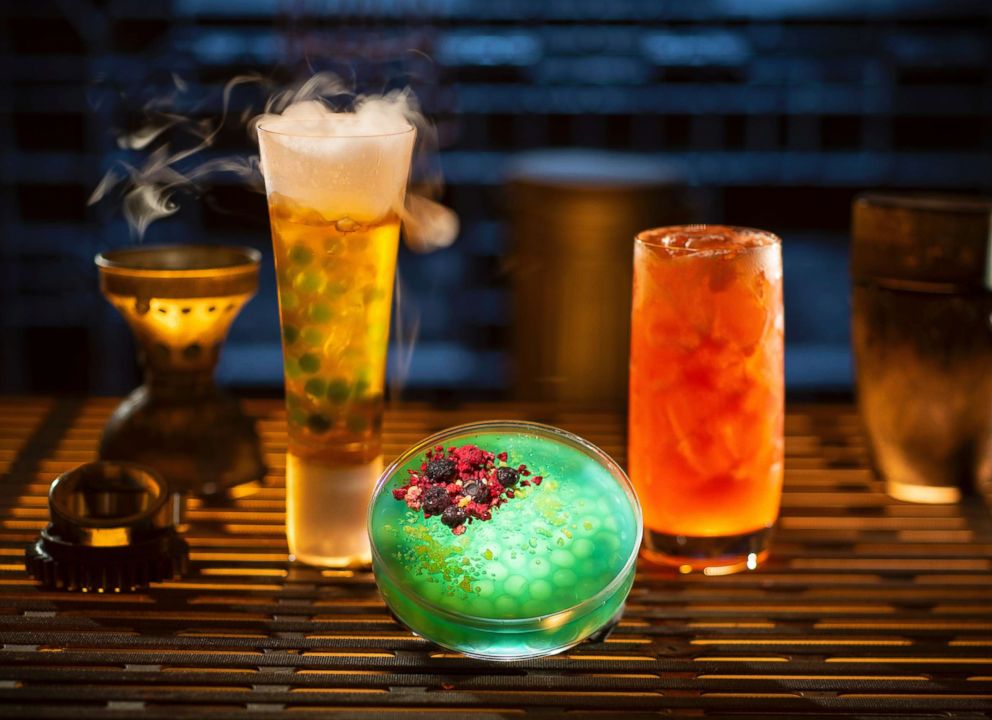 Which is why an army of Disney culinary experts are gearing up to bring balance to the Force -- as in balanced meals -- to Star Wars: Galaxy's Edge, the 14-acre expansion coming this summer to Disneyland in California. An identical version will open in the fall at Walt Disney World in Florida.
As with anything Star Wars, food starts with a story, and for the first time chefs are revealing an array of new dishes that "Good Morning America" got to sample.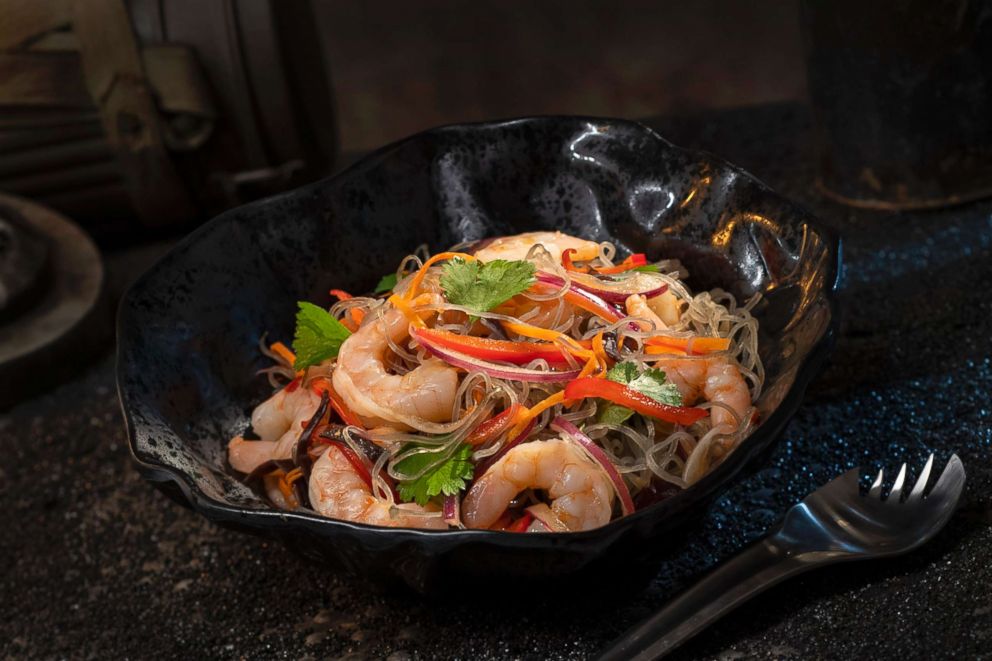 "There's a lot of creativity behind it," said Disneyland Resort Food and Beverage Director Michele Gendreau. "It's our job to figure out how to bring the story to life."
The restaurants are set in the Black Spire Outpost on the planet Batuu, designed to feel like real Star Wars places. That means if you want a hot dog or hamburger, you're out of luck. Instead, everything here will have a backstory that fits the Star Wars universe. Many items will be available in Docking Bay Seven, essentially the Star Wars version of a "quick service" food court.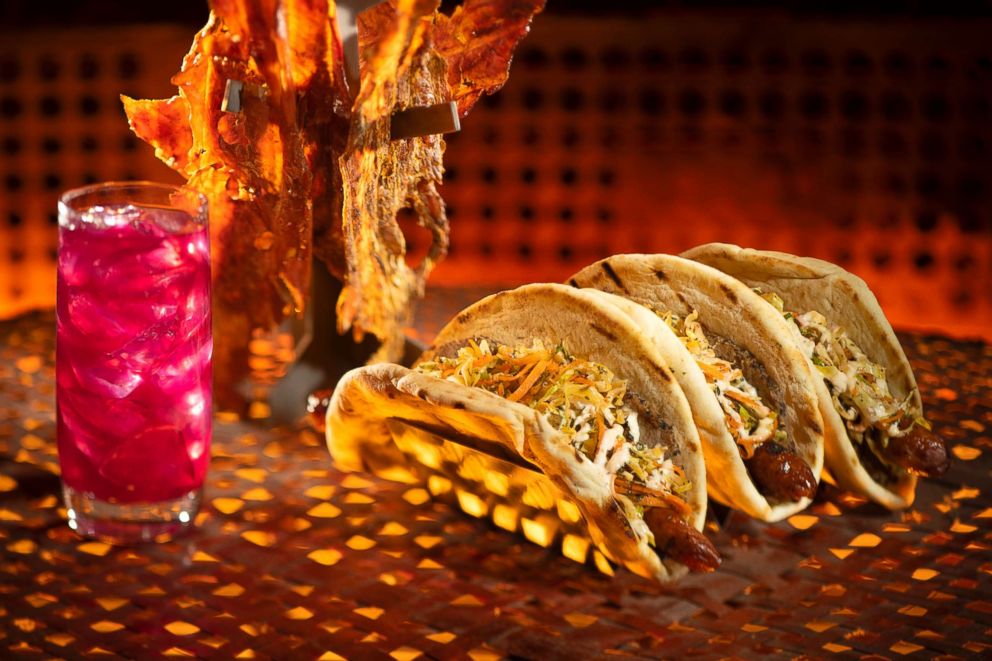 Sustainable mahi-mahi becomes burra fish, native to the planet Dathomir. It comes served with toasted pumpkin seeds over a bed of chopped romaine, kale, cooked quinoa, cauliflower and a coconut curry ranch dressing.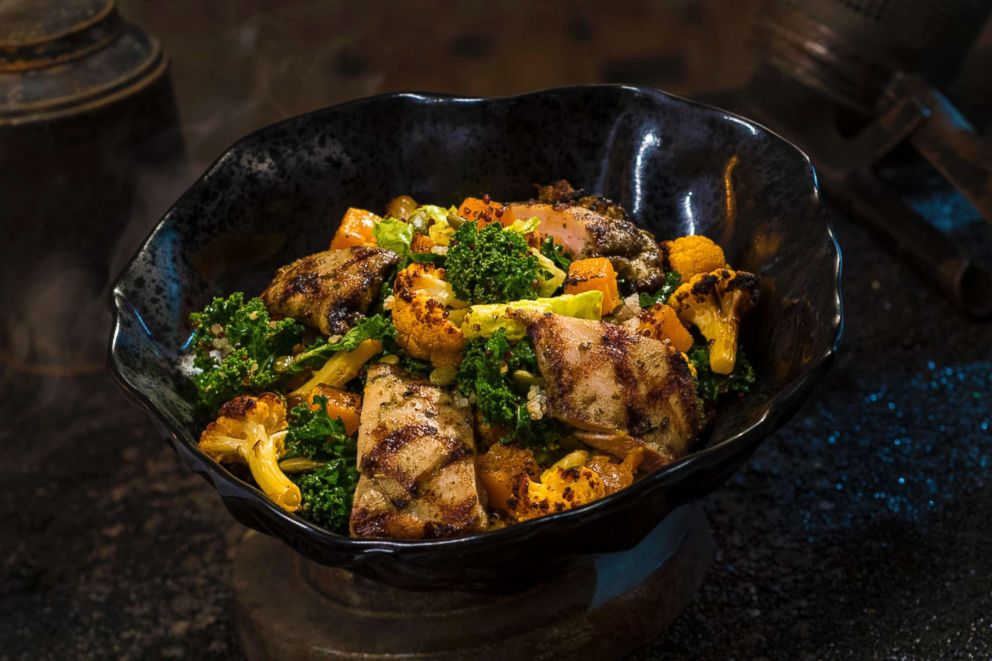 Here, you can also get sweet-and-spicy kaadu sticky ribs (pork ribs) that -- the story goes -- come from a two-legged wingless bird native to the planet Naboo. (Jar Jar Binks rides one into battle in "The Phantom Menace.")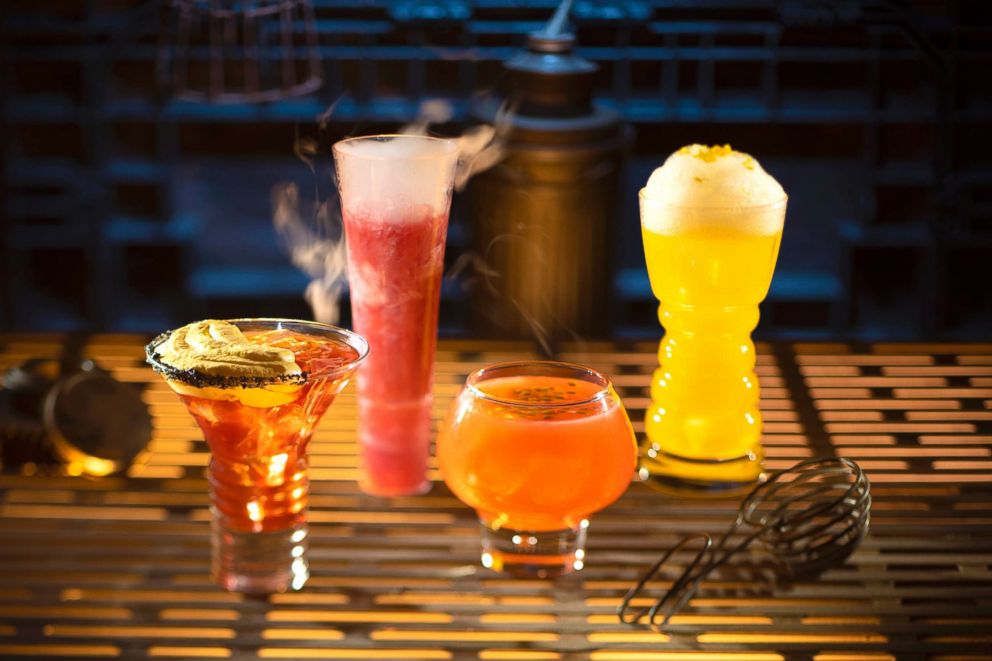 "If you were to butcher a kaadu, this is what their ribs would look like. It's very unusual," said Brian Piasecki, a culinary director at Walt Disney World. "It's a cut of ribs that's not even done in the food industry. It's something that's completely special, just for us."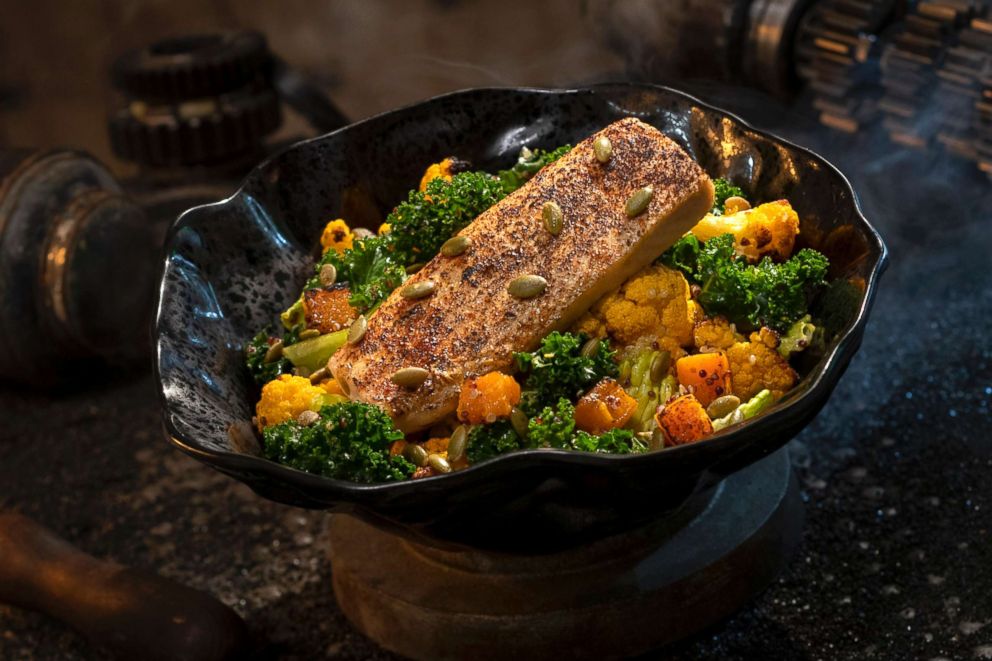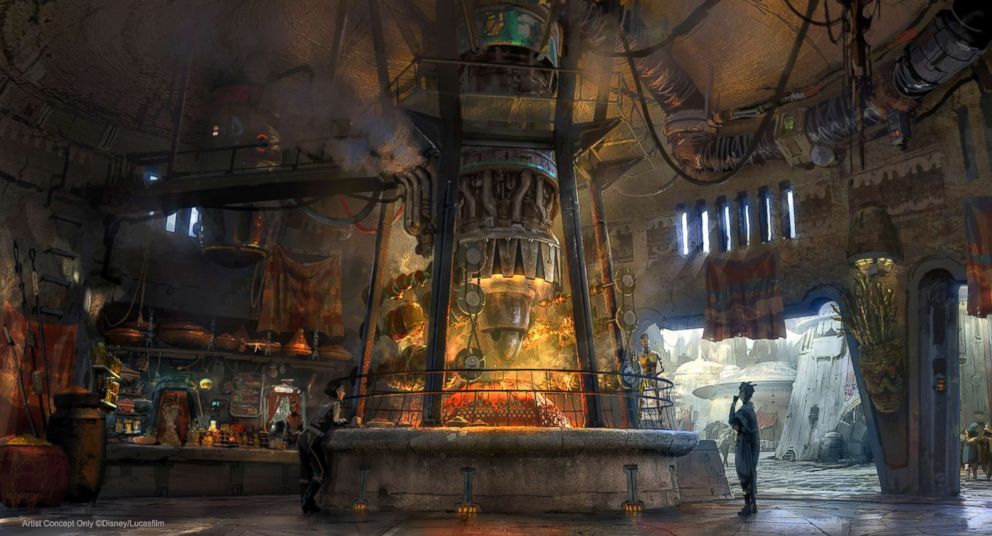 Tip-yip -- creatures raised on the forest moon of Endor by Ewoks -- taste a lot like, well, chicken. It's fried, served with mashed potatoes and a green gravy. You can also get a tip-yip salad.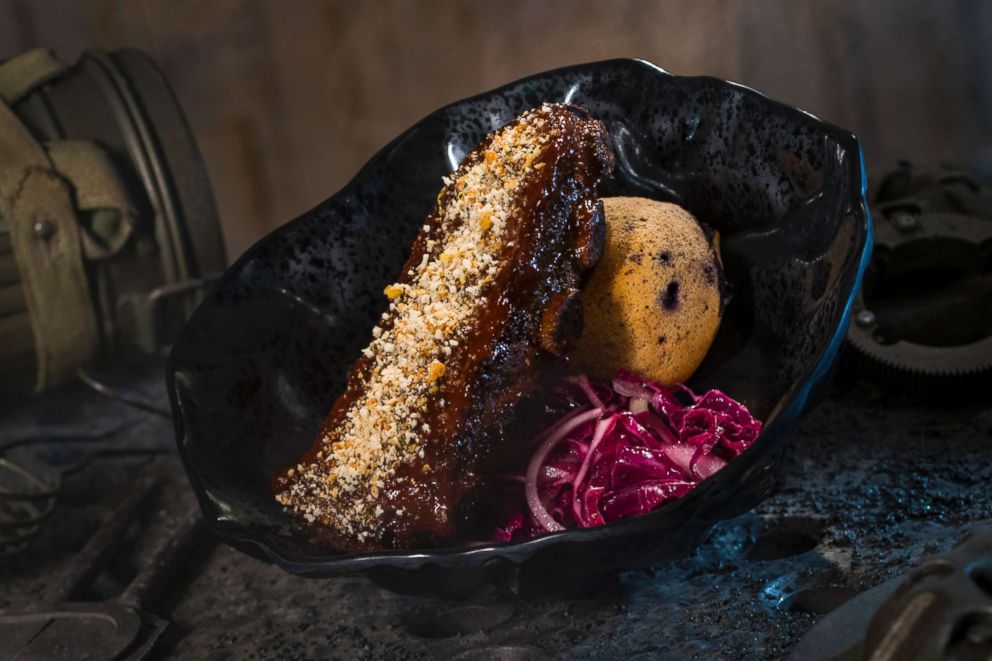 There are vegetarian offerings too, including the Felucian garden spread. It's an herb hummus dish that comes with a kefta-spiced, completely vegan (and delicious) meatball.
Around the corner from Docking Bay Seven is Ronto Roasters, featuring a giant podracing engine hanging from the ceiling that appears to cook a variety of meat. (That part is just an illusion, say Disney Imagineers. The meat, including tasty spicy grilled sausage wraps and turkey jerky, will be cooked in a proper kitchen.)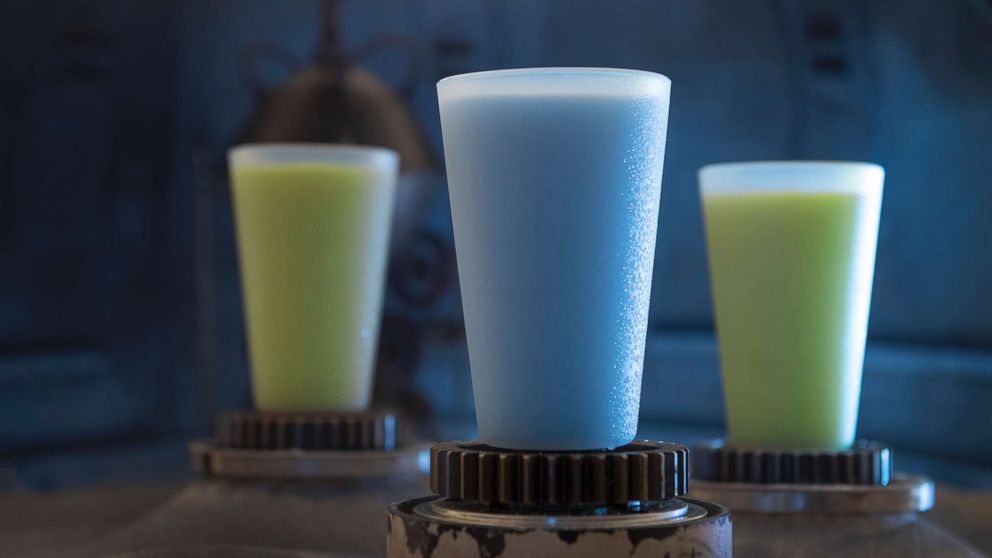 The sausage wrap has a spicy ingredient meant to leave a tingle in your throat and remind diners of a (hopefully) more subtle Darth Vader Force-choke.
"We call it clutch sauce because it kind of gets you in the throat a little bit," Piasecki said.
Two incredible desserts, a raspberry cream puff with passion fruit sauce and a sphere combining chocolate mousse and cake, still haven't been named.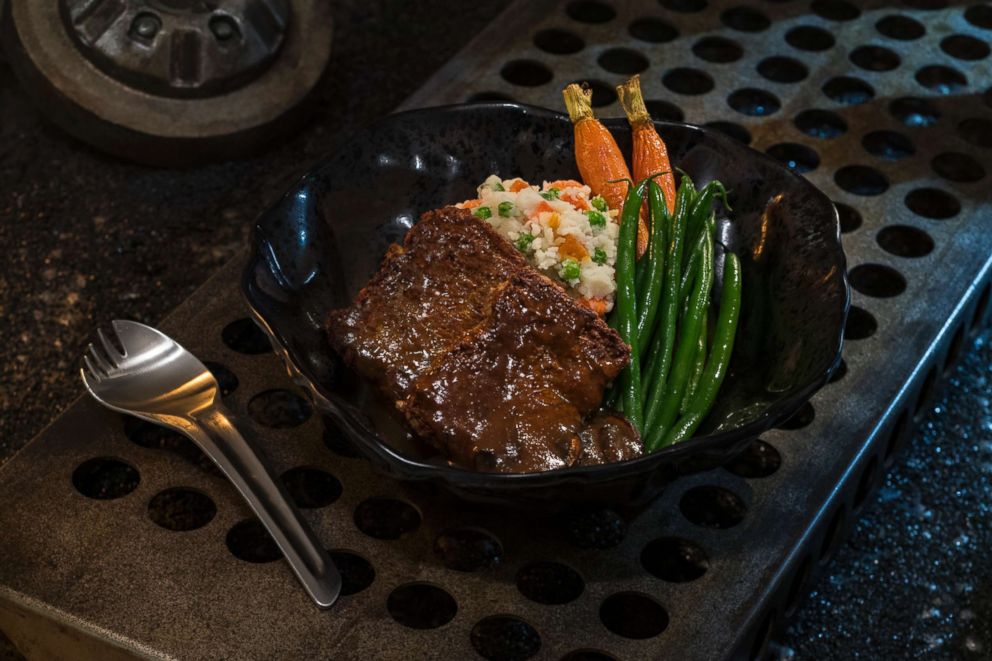 Another dessert called Oga's Obsession is a concoction of raspberries, blueberries and Pop Rocks over what the chefs call an "edible liquid" served in what looks like a petri dish. It sounds odd but tastes amazing.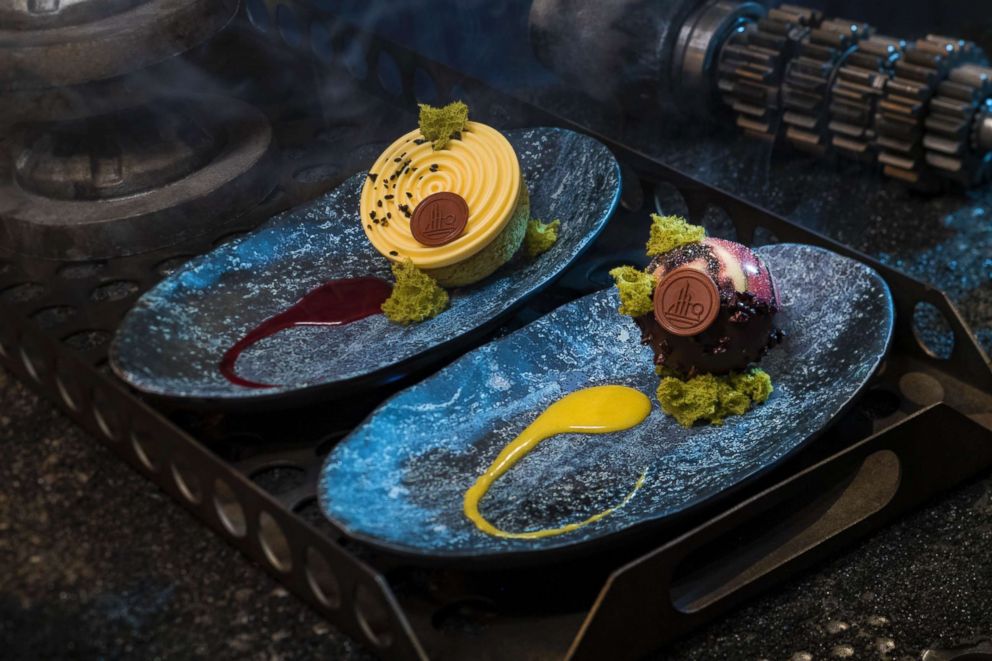 Chefs promise plenty of options for kid palates, too.
Of course, no Star Wars culinary experience would be complete without blue milk. (And, more recently in "The Last Jedi," green.) Spoiler alert: it's not actually milk.
"If you're walking around Florida in the middle of August, the last thing you want is a heaping glass of milk," said Scott Trowbridge, the creative executive at Walt Disney Imagineering responsible for integrating the franchise into the parks.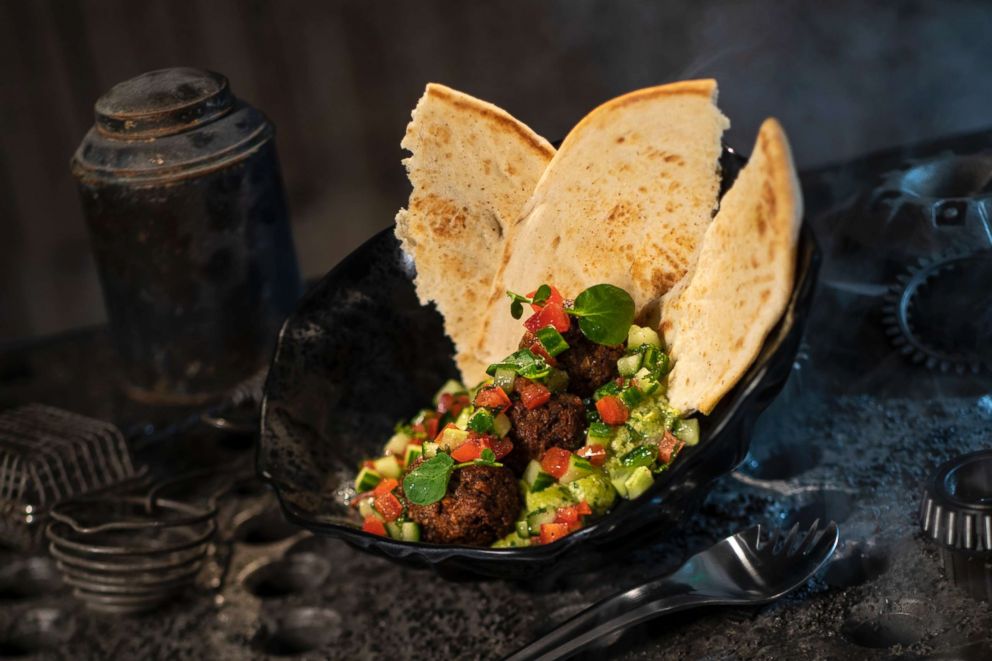 So instead, blue milk will be a frozen "plant based" treat, with a base made from things like coconut and almond milk combined with berry, melon and other tropical flavors.
For the first time ever in Disneyland, the general public will be able to buy beer and mixed drinks at Oga's Cantina. The cocktails are as colorful as the names: Fuzzy Tauntaun, Dagobah Slug Slinger and Jedi Mind Trick. There's also wine and beer. Try the White Wampa Ale or the Bad Motivator IPA.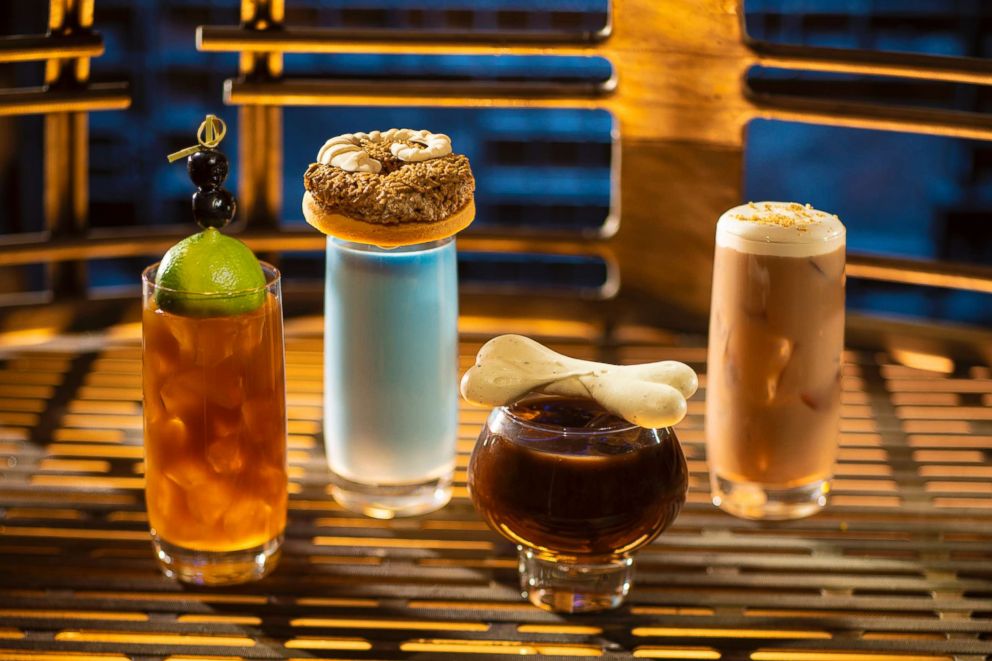 Non-alcoholic drinks go by names like Jabba Juice, Black Spire Brew and Moof Juice, a combination of fruit punch, pineapple juice and a little chipotle to add spice.
There's always been a lot of eating in Star Wars and chefs say that helped inspire every item on the menu.
"A lot of us talked about what we saw as we grew up," said Walt Disney World Food and Beverage Concept Development Director Brian Koziol. "We found a way to bring all of that into the experience."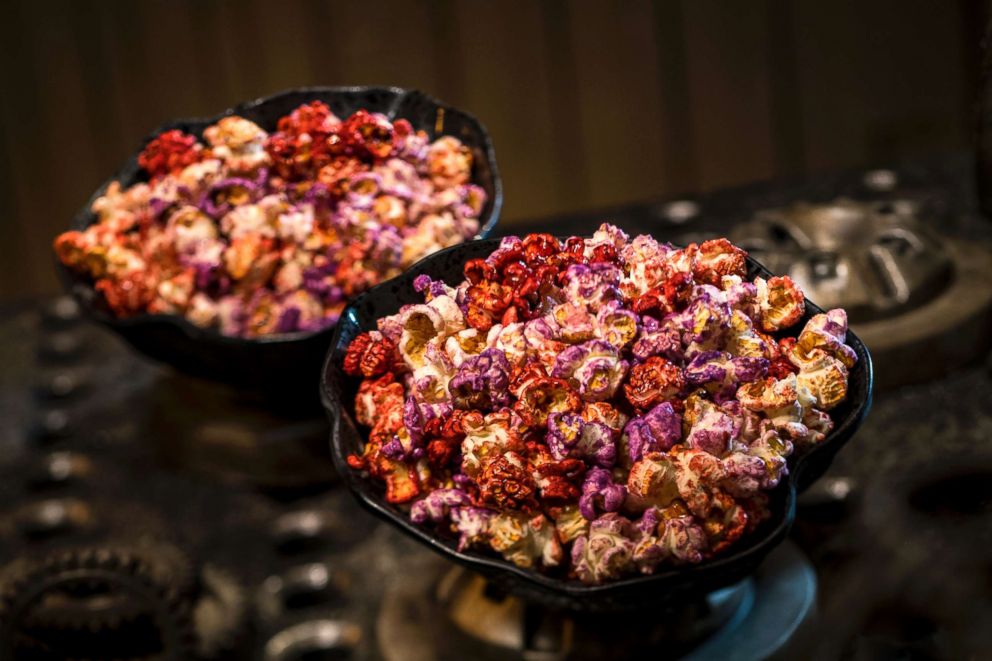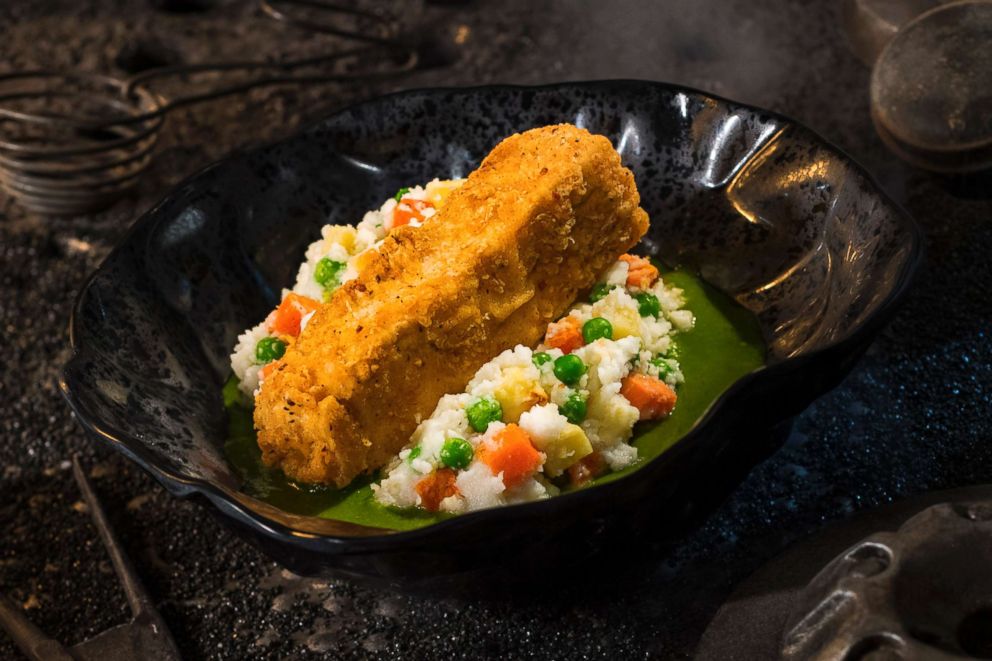 Luke Skywalker sitting down to a meal with Aunt Beru and Uncle Owen is, after all, where we were first introduced to blue milk. In "The Empire Strikes Back," Yoda gets grossed out by one of Luke's ration bars and throws it away. And, of course, who could forget when Anakin Skywalker uses the Force to float a sliced pear across the table to Padmé Amidala or when Rey uses her powdery food portions to bake that insta-space bread?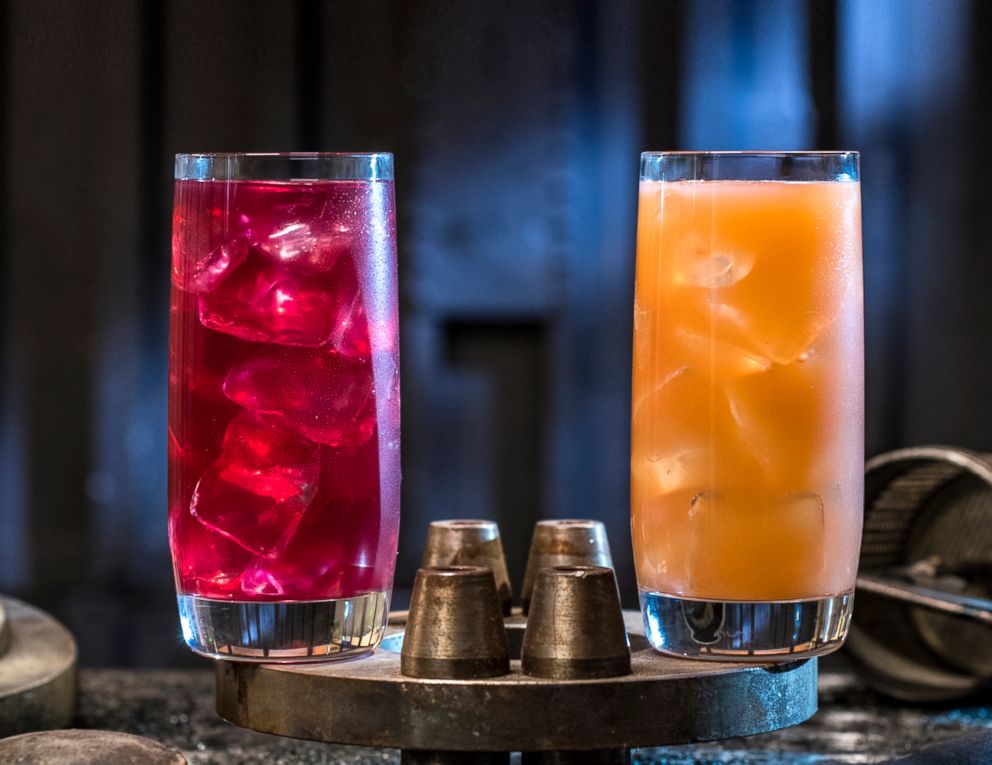 "There were movie-watching sessions," Gendreau said. The trick, she said, was figuring out how to make Star Wars foods feel strange and alien but appealing.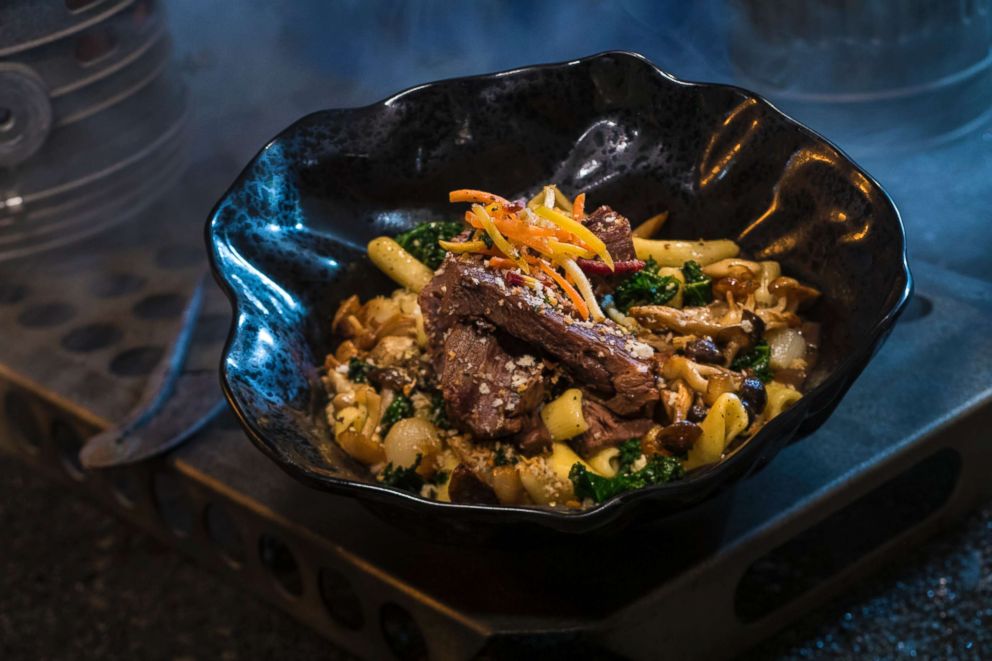 "It still has to taste good," she said.
The Walt Disney Co. is the parent company of Lucasfilm/Star Wars and ABC News' "Good Morning America."