Mickey Mouse is celebrating his 90th birthday in a brand-new way and we just had to join in the fun!
Disneyland is paying special tribute to the iconic mouse by hosting Pop-Disney! A Mickey Celebration. The two-story, larger-than-life experience features a series of magical galleries honoring the one who started it all.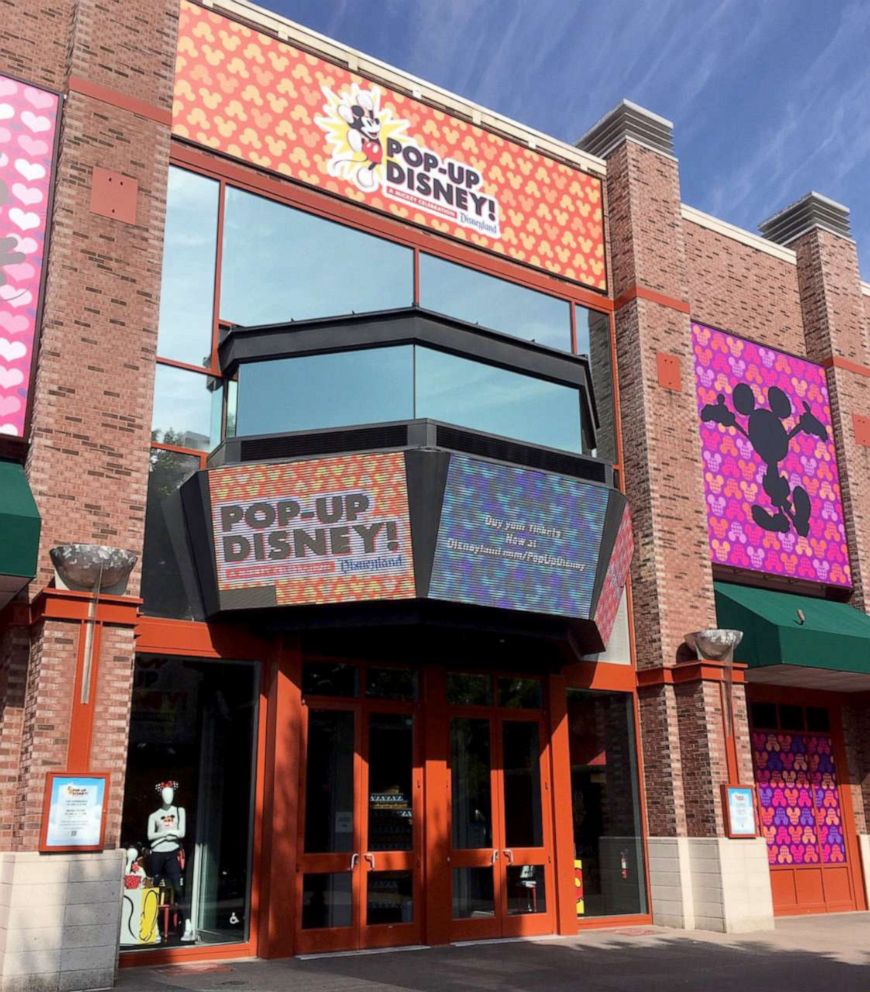 "We decided it was time to celebrate Mickey in a new, exciting, fun way that everyone could capture memories in a different way then they would in our theme parks," Susana Tubert, creative director at Disneyland Resort, told "Good Morning America."
This pop-up is packed with tons of Instagrammable moments. Here are our eight favorite Insta-worthy spots.
1. Minnie Mouse's giant bow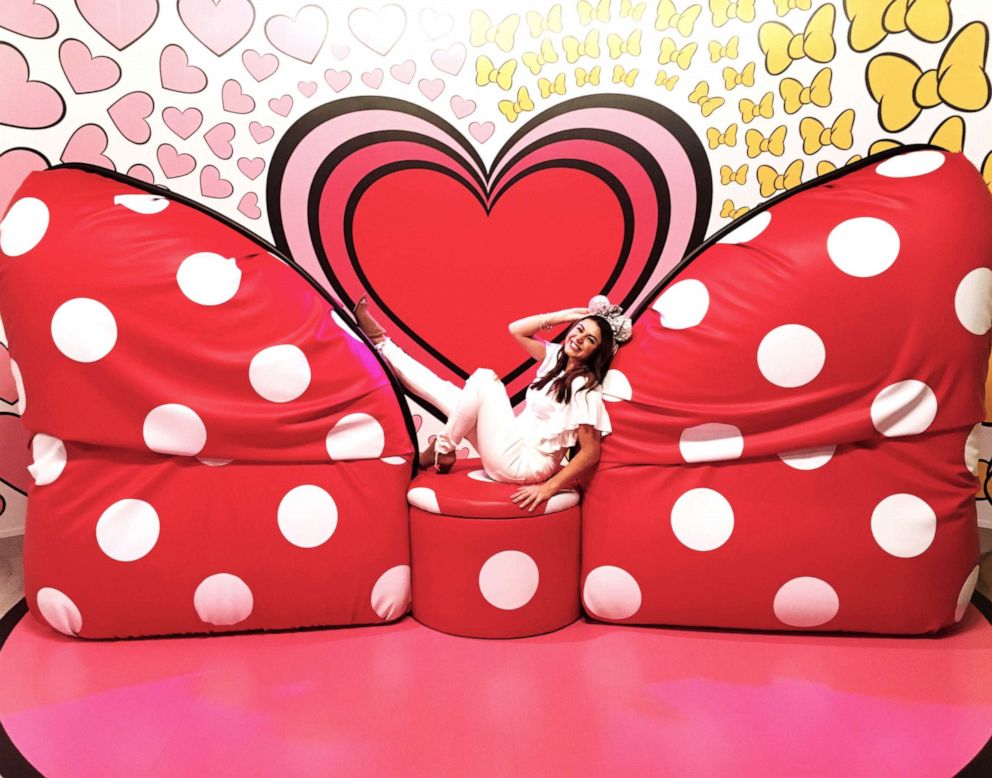 This adorable polka-dot bow doubles as a comfy sofa and was one of the first things we came across in the "Love Room" -- a gallery that celebrates Minnie and Mickey's forever love for each other! The only question is, can we get a one of these for our living room?
2. Plane Crazy with Mickey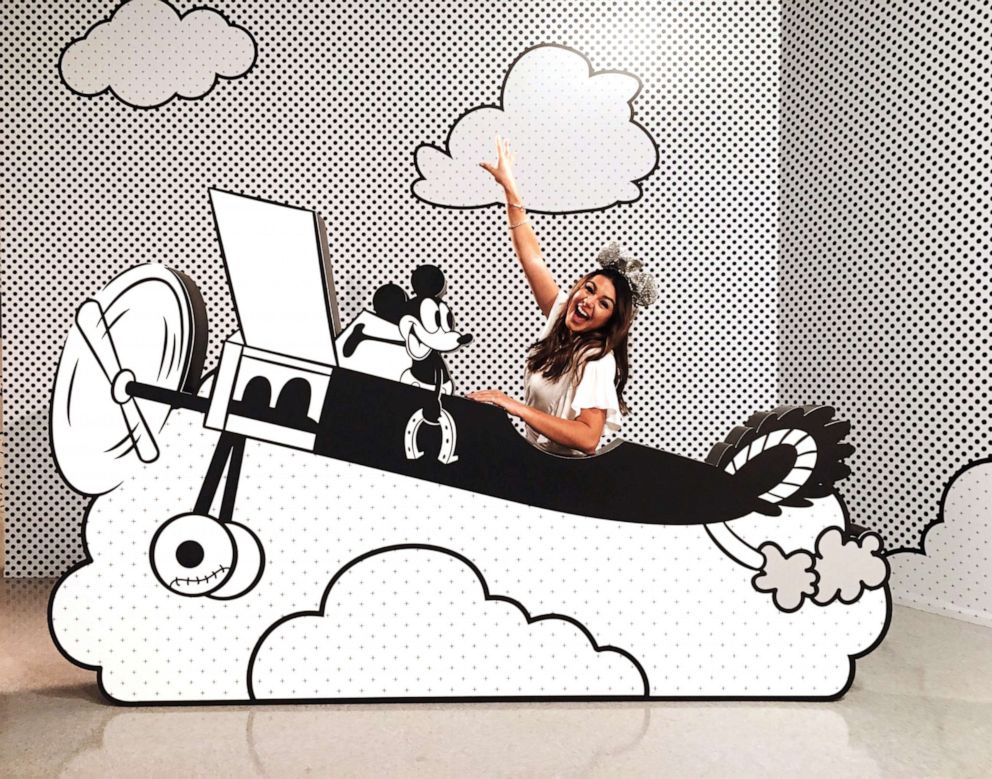 Flying back in time, this spot is a true a tribute to Disney history. The 1928 animated short, "Plane Crazy," is one of Mickey's earliest appearances. We couldn't miss the chance to hop on board!
3. Must-Have Disneyland treats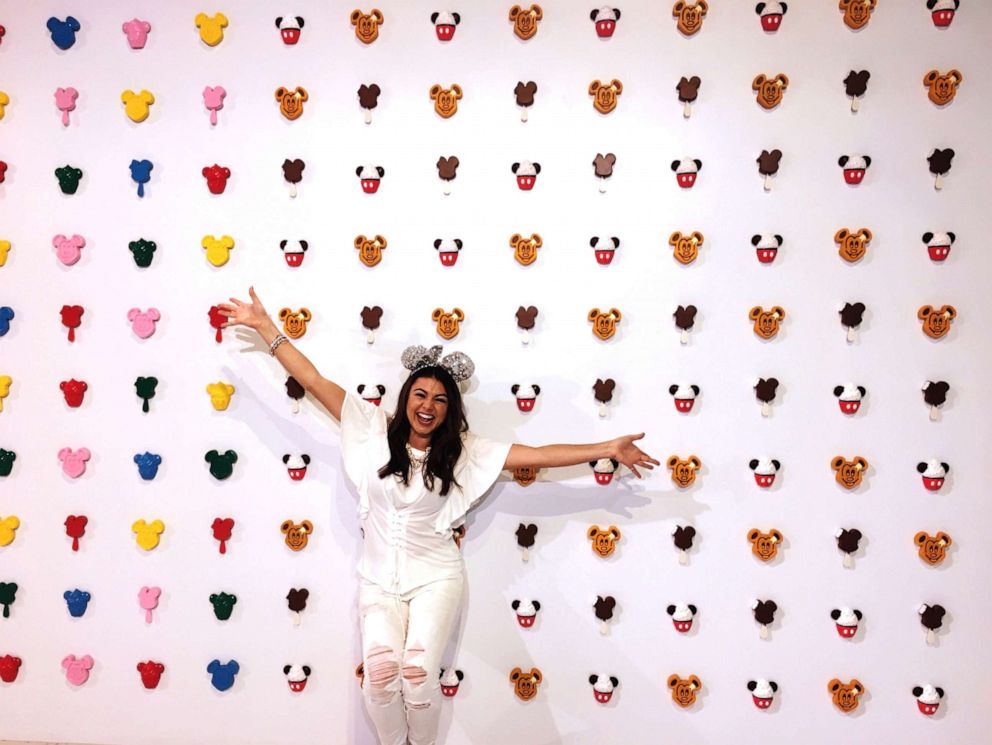 Endless Mickey treats, because dreams really do come true! For all the sweet-tooths out there, this wall covered in popular Disneyland snacks is a must. Mickey bars, waffles, cupcakes ... we want them all!
4. Ears that Glow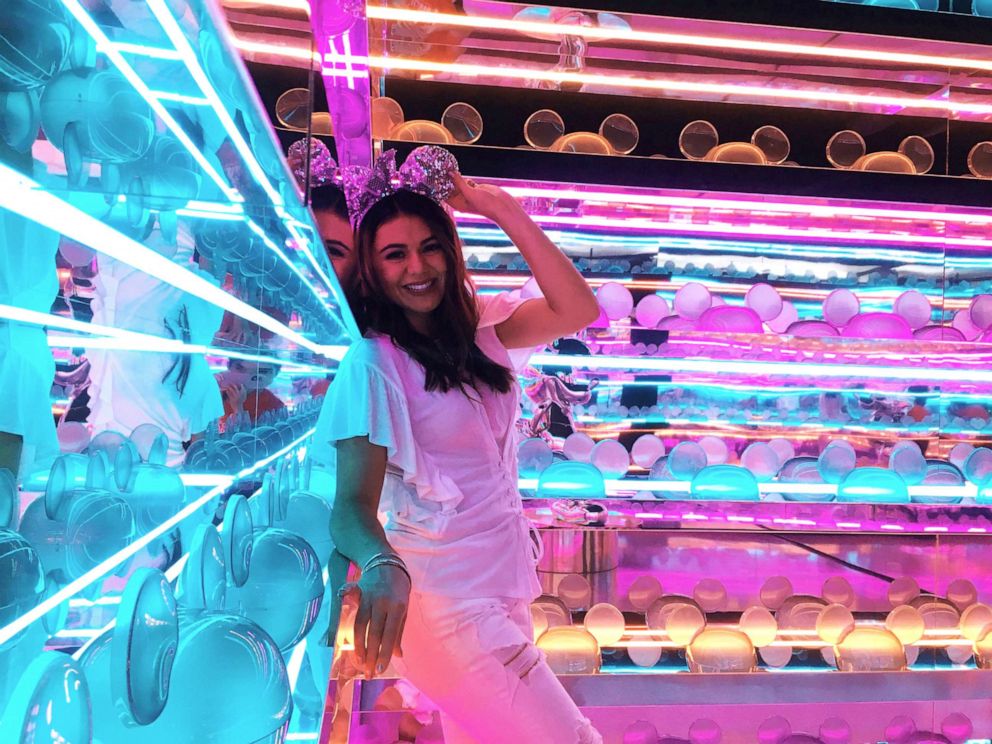 Get your glow on -- and your ears too! This room is filled with vibrant, color-changing ears.
5. Creative portrait of the star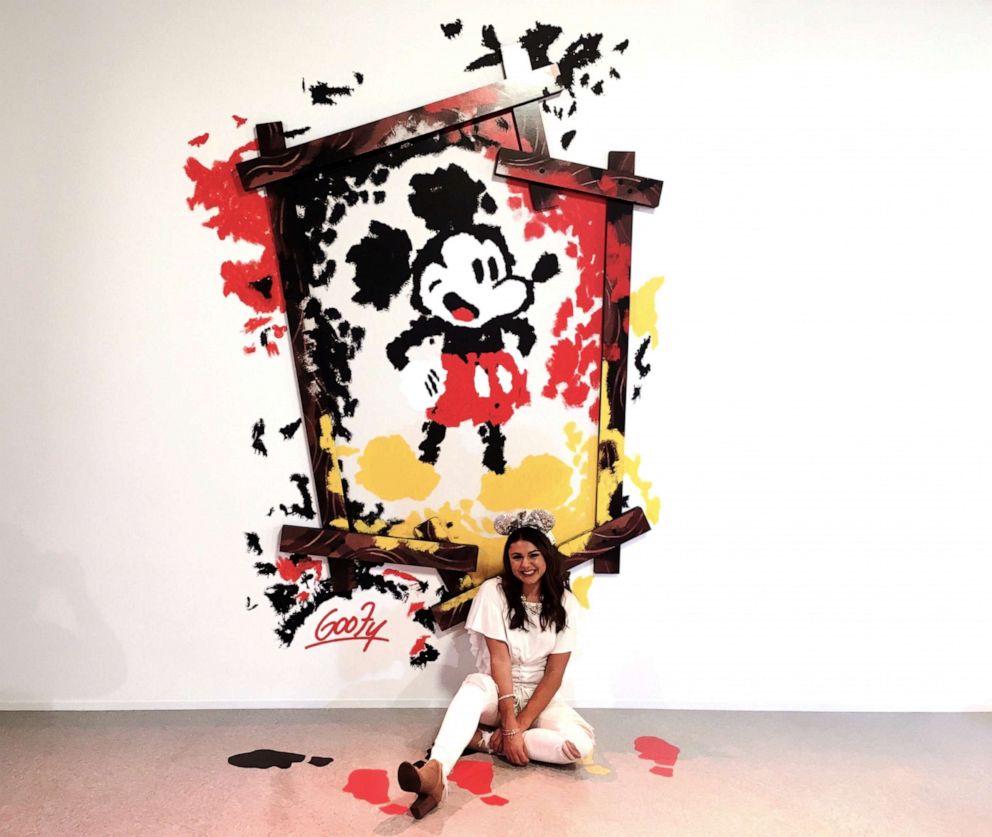 An artistic expression of love. The art gallery is filled with masterpieces designed for Mickey by his closest friends. We loved this painting from Goofy, with the classic red, yellow and black against the white backdrop had us singing "Who's the leader of the club that's made for you and me?"
6. Plush Mickey dreaming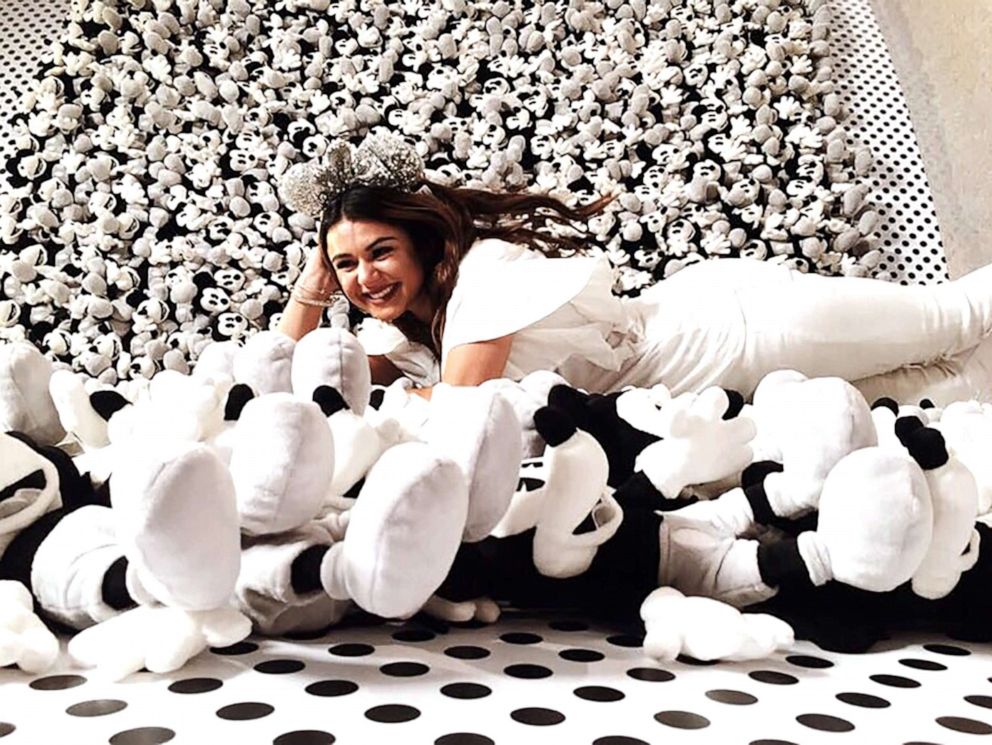 Casually relaxing with hundreds of plush Mickeys You can never have too many and there are so many different ways to get these cute Mickeys on the 'Gram. Fun fact: this picture was taken sideways.
7. Celebration of imagination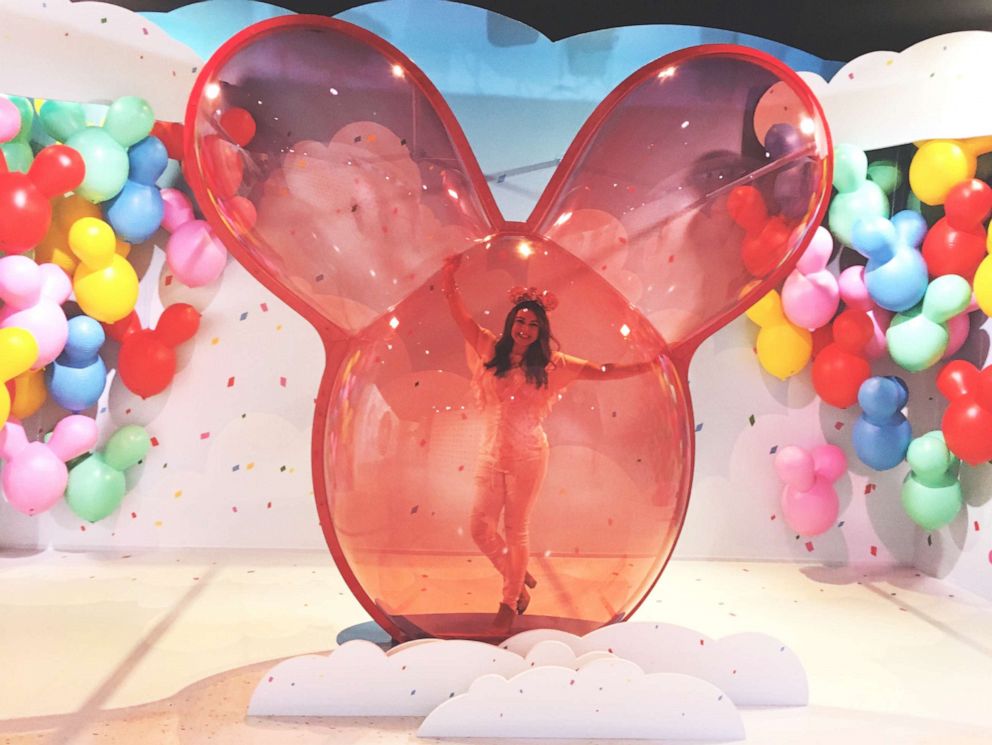 Up, up and into a world of imagination -- in a Mickey balloon! This spot is bursting with color and fun. The balloons are eye candy and very Insta-friendly.
8. Signed, your friends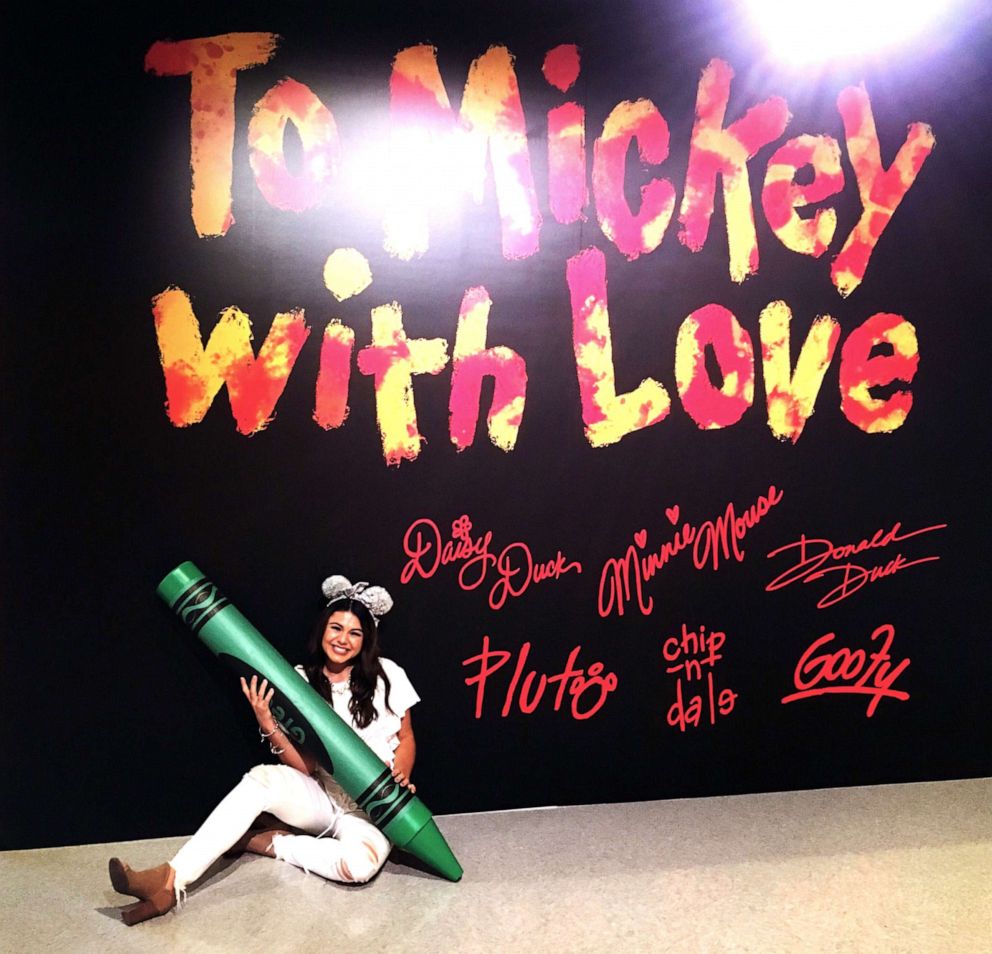 To Mickey with Love. This wall features the famous signatures of Mickey's closest friends. Where do I sign?
There's nothing quite like the magic of Mickey.
Pop Up Disney! will be open for a limited time in the Downtown Disney District.
The Walt Disney Co. is the parent company of ABC News.