FDA approves pill for postpartum depression
A new medication just approved by the U.S. Food and Drug Administration could revolutionize the treatment of postpartum depression, a condition that affects as many as 1 in 8 women who have recently given birth.
The medication, zuranolone, to be sold under the brand name Zurzuvae, is the first oral pill to ever be approved by the FDA to treat postpartum depression, a depression that occurs after having a baby.
"Postpartum depression is a serious and potentially life-threatening condition in which women experience sadness, guilt, worthlessness -- even, in severe cases, thoughts of harming themselves or their child. And, because postpartum depression can disrupt the maternal-infant bond, it can also have consequences for the child's physical and emotional development," Dr. Tiffany R. Farchione, director of the Division of Psychiatry at the FDA's Center for Drug Evaluation and Research, said in a statement. "Having access to an oral medication will be a beneficial option for many of these women coping with extreme, and sometimes life-threatening, feelings."
Symptoms of postpartum depression include withdrawing from loved ones, crying more than usual, feeling worried or overly anxious, feeling anger, doubting your ability to take care of your baby and thinking about harming yourself or your baby, according to the U.S. Centers for Disease Control and Prevention. The symptoms may last for weeks or months after giving birth, and are more intense and longer lasting than the "baby blues" that women may experience after giving birth.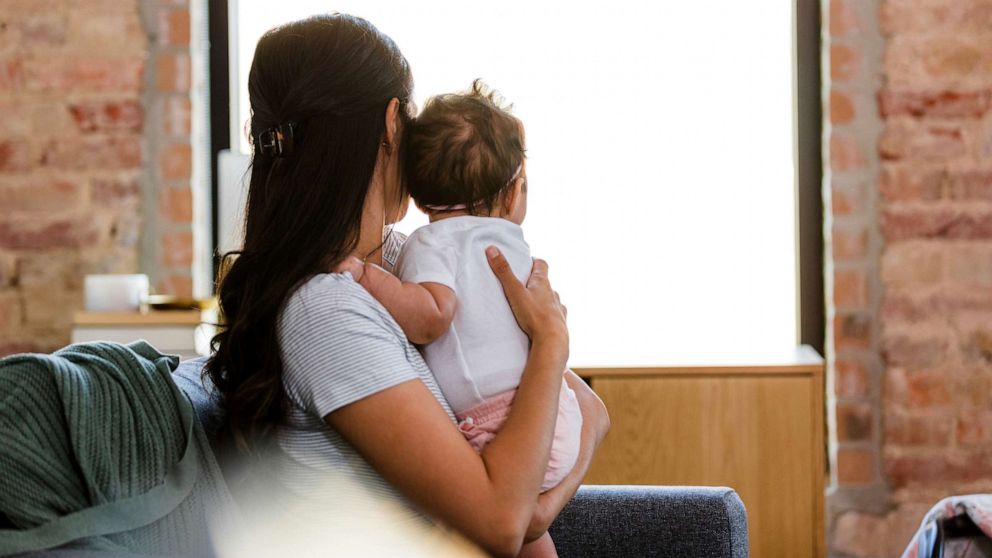 Although a history of depression may increase the risk of postpartum depression, there is no single test that can diagnose postpartum depression, or predict whether or not a woman will suffer from it. It's often up to women or their partners and family members to seek professional medical help if they are struggling after giving birth.
Here are five things to know about the new drug.
1. Zurzuvae is a daily pill
The fast-acting antidepressant is designed to be taken once a day for 14 days. The daily recommended dose is 50 milligrams, and users are advised to take the medication in the evening with a fatty meal, according to the FDA.
The FDA warns that users of Zurzuvae should not "drive or operate heavy machinery" for at least 12 hours after taking the medication.
In addition, the FDA says that because Zurzuvae may cause fetal harm, women should "use effective contraception while taking, and for one week after taking, Zurzuvae."
2. Zurzuvae should be available this year
Because Zurzuvae is a medication that affects the central nervous system, it will undergo a 90-day review by the Drug Enforcement Administration, following normal protocol.
After that, the medication should be available to consumers this year.
The makers of Zurzuvae, Sage Therapeutics and Biogen, have not yet announced the price of the drug.
3. The drug has had promising clinical results
The success of Zurzuvae has been documented in two clinical studies, according to the FDA.
A phase 3 trial published last month in the American Journal of Psychiatry found that Zurzuvae "demonstrated significant improvements in depressive symptoms and was generally well tolerated."
The trial, which looked at nearly 200 patients, found that patients taking Zurzuvae reported "significant improvement in depressive symptoms" as many as 45 days following treatment.
An earlier trial, published in 2021, found that after two weeks of daily treatment using Zuranolone, women treated with the medication had a "statistically significant reduction in their core symptoms of depression compared to women who received a placebo."
After 45 days, 53% of women who received zuranolone were in full remission of clinical depression versus 30% who received the placebo, according to the study, published in the Journal of the American Medical Association Psychiatry.
4. There is only one other postpartum drug available to moms
Currently, there's only one drug on the market that's FDA-approved to treat postpartum depression. The drug, called Zulresso, is only available through a 60-hour, one-time infusion, and can cost as much as $20,000 to $35,000 per treatment.
Therapy is recommended as a non-medication treatment for postpartum depression.
5. Zurzuvae helps regulate brain function
Zurzuvae works to treat postpartum depression by helping to rebalance neuron networks for healthy brain function.
According to Biogen, zuranolone, marketed as Zurzuvae, is, "an oral neuroactive steroid (NAS) GABA-A receptor positive allosteric modulator (PAM). The GABA system is the major inhibitory signaling pathway of the brain and central nervous system and contributes to regulating brain function."
Dr. Darien Sutton, an emergency medicine physician and ABC News medical contributor, said that FDA approval of Zurzuvae shows that postpartum depression is a serious medical issue.
"This medication being labeled specifically for postpartum depression helps us to realize that this is due to a biological problem, and not a consequence of moral failure," Sutton told "Good Morning America." "It reminds all of us, regardless, if anyone is suffering at home with thoughts of self-harm or suicide, that there is a National Suicide Lifeline at 988. You can call or text it if you need help."
Regarding postpartum depression specifically, Sutton added, "Make no mistake, this diagnosis can be a life-threatening one, and it's important for mothers, if they have any symptoms, to seek out help and attention as early as possible."
For families coping with postpartum depression, Postpartum Support International offers a free and confidential helpline via call and text at 1-800-944-4PPD (4773). If you or someone you know is struggling with thoughts of suicide, call or text 988 or chat 988lifeline.org. Free, confidential help is available 24 hours a day, 7 days a week. You are not on your own.