78-year-old grandma can power-lift 413 pounds
One 78-year-old grandmother is proving that age is just a number by inspiring others to live a healthier life.
Nora Langdon, a retired realtor and grandmother of one, has a real passion for heavy weights. Multiple times a week, you can find the Detroit-native at her local gym for up to three hours at a time doing squats, bench presses and deadlifts.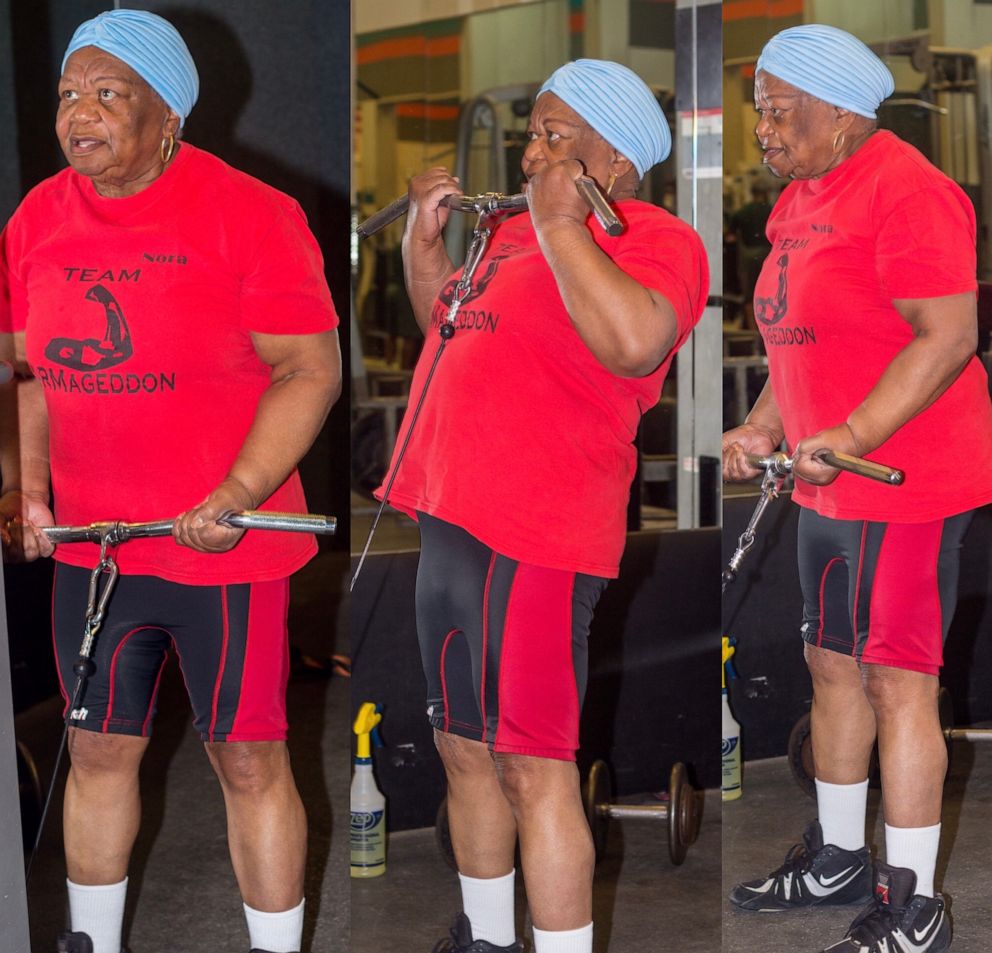 But it hasn't always been that way. In 2007, Langdon weighed over 210 pounds and often struggled to catch her breath when walking up the stairs. That's when she decided she had to make a change.
"I never went to a gym or picked up anything before the age of 65," she told "Good Morning America." "On the first day I started [going to the gym], I went home that night and told myself that I'm never going back again because it was too much for me. Then I heard a voice saying, 'go back.' So, I went back and here I am today."
Since then, Langdon hired a trainer and never looked back. Starting with a broom as a barbell then eventually moving to heavier weights, she quickly moved up the ranks as one of Michigan's best in her age range. She now has over a dozen state, national and world records under her belt through her competitions with the American Powerlifting Federation, including one for squatting 413 pounds.
"I've beat everyone from 60 years old up to my age. I have no competition," she explained.
Langdon has since won 20 of her powerlifting meets. Her workout videos have been seen all over the internet, including Color Coded Voices, an online platform that highlights positive news and outstanding stories from communities of color.
Her personal trainer, Art Little, who has been working with Langdon since the beginning of her powerlifting journey over 13 years ago, tells "GMA" that her best is yet to come.
"Her next goal is to do something that's unprecedented for her age: A powerlifting total of over a thousand pounds," Little said. "It's surprising because you'd think as someone gets older, they'd get weaker. But that's not the case because she puts the time in the gym and works hard."
With another competition scheduled for this month, Langdon has no plans of slowing down anytime soon, saying the gym is what drives her to keep pushing.
"It keeps me motivated and that's why I go," she said. "I'm strong now. I take no medication. I'm in good health. And that's where I want to stay."
Nora's health is a top priority and throughout the pandemic she has been taking all the necessary precautions to stay safe, including wiping down her workout equipment, wearing a mask and social distancing.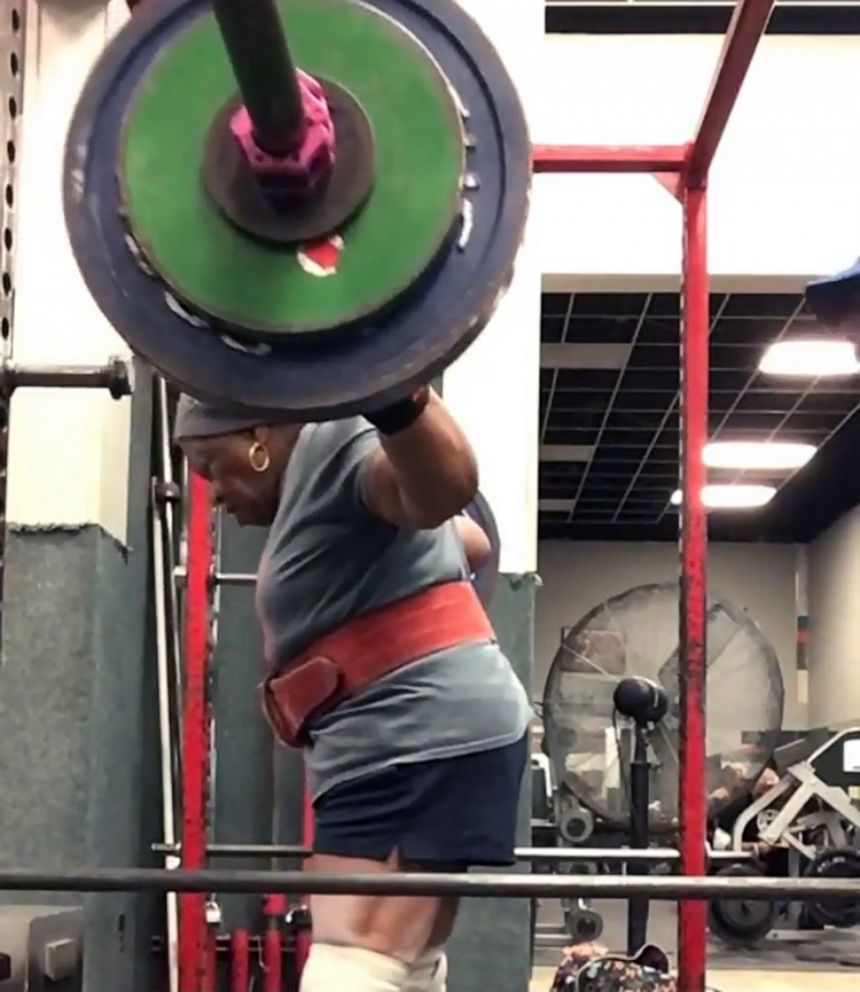 Langdon now hopes to encourage others to pick up a dumbbell or barbell and give powerlifting a try, no matter their age.
"A lot of older people just stay home, sit down and watch television after retiring," she said. "But you were born to continue until the Lord takes you away. Your body was made to exercise and you have to keep it moving in order to stay healthy."