Increased social media use linked to development of eating disorders, research shows
Why are so many women who suffer from eating disorders overlooked?
Increased time spent on social media is a risk factor for disordered eating, research shows.
Andrea Vazzana, a child psychologist who specializes in the treatment of eating disorders in children, adolescents and adults at NYU Langone, said the negative influence of social media is largely owed to the amount of social comparisons that are part of engaging in these social media platforms.
Increased use of social media has also contributed, in part, to the shifting demographics of those affected by eating disorders, according to Vazzana. She said there has been an increase in younger individuals, including tweens as young as 9 and 10 years old, suffering from eating disorders.
"This may be correlational data, but we're seeing people joining social media platforms at an earlier age as well," she told ABC News.
Vazzana noted that in addition to showing overedited, filtered photos, social media sites also offer users ways to find content like weight loss challenges, videos of purging techniques and unhealthy diets.
A recent report from the Center for Countering Digital Hate, a nonprofit organization, found that within 30 minutes of a 13-year-old joining TikTok, the teen was being recommended content tied to eating disorders.
Nearly 10% of the world's population and an estimated 30 million people in the United States are affected by an eating disorder, according to a report from the Academy for Eating Disorders and Deloitte Access Economics.
The National Institute of Mental Health defines eating disorders as serious illnesses that cause severe disturbances to a person's eating behaviors.
During National Eating Disorders Awareness Week, now through March 5, health professionals and recovery advocates are raising awareness about the importance of social media literacy to combat eating disorders.
Vazzana suggests parents and teens have conversations about social media literacy: comparisons, the use of filters and Photoshop and the concept of a highlight reel.
She believes "friending" people on social media that you know in real life, instead of following influencers and strangers, may be a protective factor in combating poor self-esteem from comparison. Limiting time on social media, as multiple studies have highlighted, can also be beneficial for both mental health and weight esteem.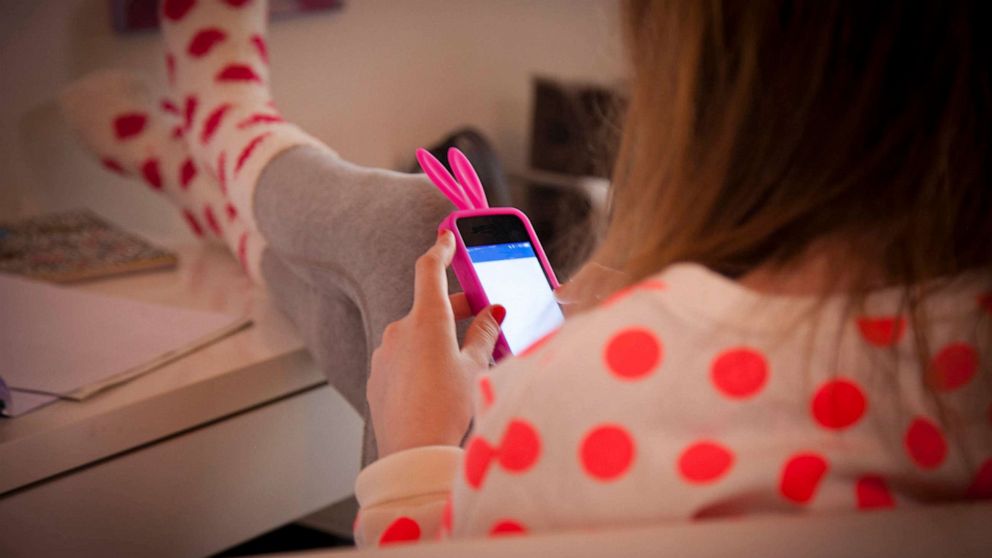 When it comes to allowing children on social media, Vazzana said age is an important factor for parents to consider as research demonstrates that girls who engage on social media earlier than their peers have a higher drive for thinness.
In January, U.S. Surgeon General Dr. Vivek Murthy said he believes 13 is too young for children to be on social media platforms, despite some of the most popular platforms allowing users to be that age.
Meta, the parent company of Facebook and Instagram, requires users to be at least 13 years old to use its platforms, according to the company's website.
TikTok and Snapchat each also require users to be at least 13-years-old, according to their respective websites.
Google, the parent company of YouTube, does not allow kids under age 13 to create their own Google Account. YouTube allows parents to set up a "supervised account" for a child under age 13, for which they can control the content settings, according to its website.
In most cases, the social media sites require people to enter their birth dates in order to sign up as users.
Sam Dylan Finch, a recovery advocate, told ABC News that while social media can be a powerful tool in eating disorder recovery -- including his own -- it can also trap users in cycles of comparison and self-critique.
"It can be a vehicle for fad diets, health misinformation, harsh criticism, especially for those of us that don't conform to society's ideals of beauty and achievement," he said. "And perpetuates standards of perfection that are impossible to achieve."
Dylan Finch added that he believes how you curate your social media feed is important, in order to rule out false promises of esteem that the diet culture tries to sell, often through sponsored posts.
"This makes curating our feeds a powerful act of self-care that every one of us should take seriously," he said.
Some social media sites have started to provide in-app resources for eating disorders and raise awareness.
In 2020, TikTok partnered with the National Eating Disorder Association, telling ABC News at the time, "At TikTok we work to foster an inclusive, body-positive environment where people can find support, affirmation and empathy within their community. Our goal is to create a space where our community feels comfortable and confident to be exactly who they are and express themselves freely."
Instagram also has protections for kids, including support for people struggling with body image issues, age verification, parental controls, decreasing visibility of content that is potentially sensitive, time control settings, default settings to provide more privacy, as well as in-app resources offering mental health support, a spokesperson told ABC News last year.
When preoccupations with eating, exercise and photographs for social media start to distract a child from what is happening in real life, Vazzana suggests seeking professional help.
She said that pushing back against appearance ideals allows for more meaningful engagement in the real world, saying, "It's almost like a bit of obstinance that can be used in a healthy way."
If you or someone you know is battling an eating disorder, contact the National Eating Disorders Association (NEDA) at 1-800-931-2237 or NationalEatingDisorders.org.
Mallory Rowley is a fourth-year medical student and a member of the ABC News Medical Unit.