Pfizer releases data on possible 1st maternal RSV vaccine
After decades of research, a first-of-its kind vaccine designed to protect newborns against RSV, or respiratory syncytial virus, could be approved by August.
Pfizer, the maker of the vaccine, announced Tuesday that the U.S. Food and Drug Administration has accepted its application for review and will make a decision on whether or not to approve the vaccine by August 2023.
"If approved, RSVpreF would help protect infants at their first breath from the devastating effects of this infectious disease, which though well-known, has been particularly evident throughout this RSV season," Annaliesa Anderson, Ph.D., Pfizer's senior vice president and chief scientific officer of vaccine research and development, said in a statement. "We look forward to progressing the review of Pfizer's RSV maternal vaccine candidate with the FDA and other regulatory authorities, given its significant potential to positively contribute to global health in the prevention of RSV in infants."
Pfizer's protein-based RSV vaccine works by vaccinating a pregnant person, who then passes on some protective antibodies to the infant.
The company has also said the vaccine has shown promising data in adults 65 and older.
RSV usually causes mild, cold-like symptoms, but can become serious, especially for infants and older adults. Premature infants and young children with weakened immune systems, congenital heart or chronic lung disease, and adults with chronic health conditions like heart or lung disease are among the most vulnerable to complications from RSV, according to the Centers for Disease Control and Prevention.
Infants who are 12 weeks of age or younger at the start of RSV season are also at greater risk for serious illness.
The virus is the most common cause of bronchiolitis and pneumonia in kids under the age of 1 in the U.S., according to the CDC.
According to data collected from preliminary studies, Pfizer's vaccine was 82% effective at protecting newborns, within the first three months of life, from severe RSV illness. Within six months of an infants' life, the vaccine effectiveness dropped to 69%, according to Pfizer.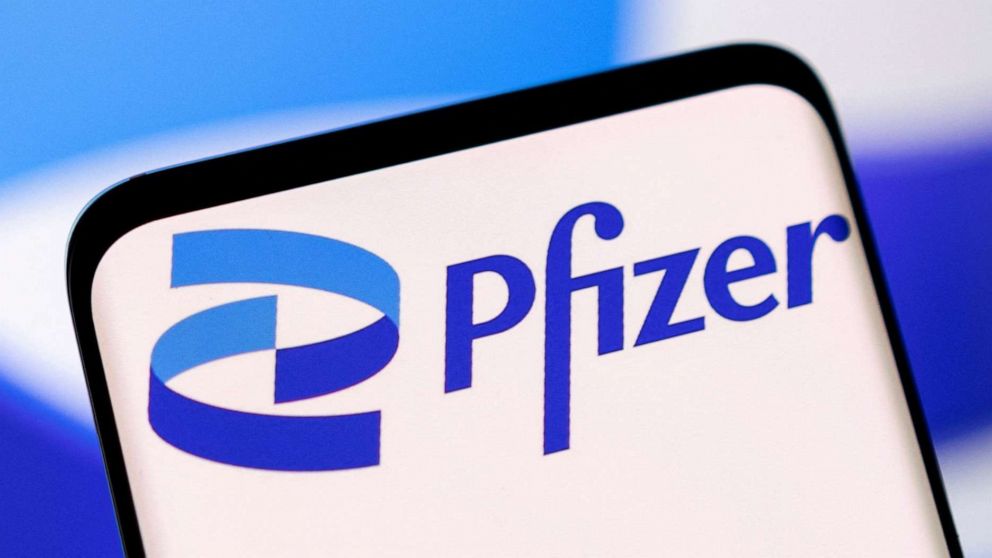 The company announced in November that given promising preliminary data on their maternal RSV vaccine for newborns, the FDA granted a green light to stop enrolling new patients in the vaccine's studies.
"Among very young children, particularly those [younger] than 6 months of age, we have a high probability now of protecting against serious illness and hospitalization," Pfizer's Dr. William Gruber, who has been personally working on the RSV vaccine for over 40 years, told ABC News in November. "To be able to be in a position where we have the potential to provide 80% or more protection against serious disease is a dream fulfilled."
Currently, there is no approved RSV vaccine.
Pfizer's vaccine would be the first RSV vaccine given to pregnant people to protect infants. The company said that there were "no safety concerns" for vaccinated pregnant participants and their newborns during the trial.
If the FDA approves the vaccine in August, it will then go to the CDC for final approval.
The FDA is also currently reviewing nirsevimab, a drug that is not a vaccine but a monoclonal antibody designed to protect infants from RSV complications. The medication, developed by Sanofi and AstraZeneca, is administered to infants as a one-time injection after birth.
Nirsevimab is already approved in Europe and the United Kingdom, according to Sanofi, and was accepted for FDA review in January.
The U.S. Food and Drug Administration (FDA) Center for Drug Evaluation and Research (CDER) has accepted the Biologics License Application (BLA) for nirsevimab for the prevention of respiratory syncytial virus (RSV) lower respiratory tract disease in newborns and infants entering or during their first RSV season and for children up to 24 months of age who remain vulnerable to severe RSV disease through their second RSV season.
Nirsevimab is being developed jointly by Sanofi and AstraZeneca and, if approved, would be the first protective option for the broad infant population, including those born healthy, at term or preterm, or with specific health conditions. The FDA has indicated they will work to expedite their review. The Prescription Drug User Fee Act date, the FDA target action date for their decision, is in the third quarter of 2023.
The news comes as pediatric hospitals across the country have experienced a rise in the number of patients admitted with RSV. Infections due to RSV spiked by 69% last fall and appeared earlier than usual, according to the CDC.
Late last year, pediatric bed occupancy in the U.S., hit its highest in two years, with 75% of the estimated 40,000 beds filled, according to an ABC News analysis.
Infants and toddlers can usually recover at home with RSV unless they start to have difficulty breathing, increased irritability, are not eating or drinking, or appear more tired than usual, in which case parents should contact their pediatrician and/or take their child to the emergency room.
At-home care for kids with RSV can include Tylenol and Motrin for fevers, as well as making sure the child is hydrated and eating.
Doctors tell ABC News that parents can help protect their kids from RSV by continuing to follow as much as possible the three Ws of the coronavirus pandemic: Wear a mask, wash your hands and watch your distance.
Infants who are either born prematurely (less than 35 weeks) or born with chronic lung disease may benefit from a medication to prevent complications of RSV since they are at increased risk of severe disease. Parents should discuss this with their pediatrician.