Podcast of the Month: "The Mel Robbins Podcast"
Craft Studios (Malik Dupree, Lola Bouli) for Ulta Beauty
Have you ever entered Ulta Beauty, or any retail space for that matter, looked into a mirror, and started to hear your inner critic? Cue The Joy Project.
Ulta Beauty kicked off The Joy Project, a long-term initiative, to help shoppers and beauty enthusiasts who enter their storefronts find, embrace and experience more joy.
Who better to call into the project than the bestselling author, motivational speaker, and award-winning podcast host Mel Robbins?
Robbins' "Toolkit for Joy" training program, which she has taught to over 50,000 Ulta employees, includes three simple steps that she broke down when chatting with "Good Morning America."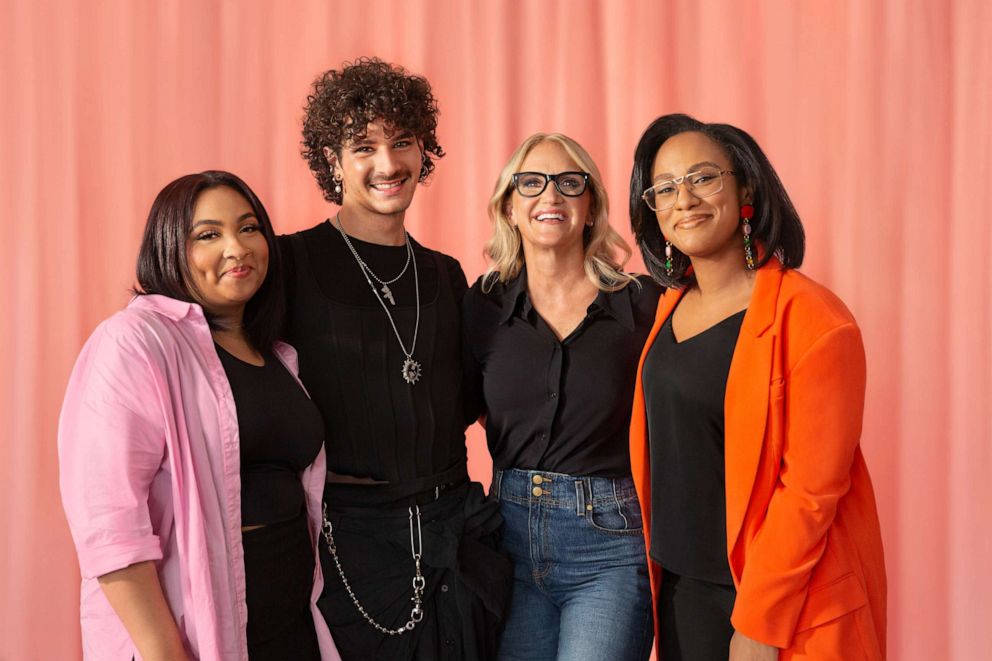 "First, we must identify that you are hearing your inner critic," Robbins said. "If you feel stuck or trapped, most likely you are living in your head."
"Once you identify the voice, next, it's time to interpret the thought pattern," she continued. "This is usually the hardest step because we are so used to hearing this voice daily."
Robbins also shared a pro tip and suggested giving your inner critic a name in order to be able to call it out.
"The last and final step is to tell yourself something more inspiring," she said. "You can start with thinking, 'I deserve to feel good.'"
Robbins shared that when you start to commit to taking tiny actions that make you feel better, your life and self-love take a turn.
"When we stop thinking about self-care and beauty as concealing something we hate about ourselves versus amplifying feeling good, then self-care becomes something joyful and that helps you feel more like you," she said.
By clicking on these shopping links, visitors will leave Goodmorningamerica.com. These e-commerce sites are operated under different terms and privacy policies than Goodmorningamerica.com. ABC will receive a commission for purchases made through these links. Prices may change from the date of publication.
Shop Mel Robbins' favorite skin care and beauty picks
Shop Robbins' books
The 5 Second Rule: Transform your Life, Work, and Confidence with Everyday Courage