Alexis Coe is a presidential historian and the New York Times bestselling author of "You Never Forget Your First: A Biography of George Washington," which was just released in paperback. She was also a producer and appears in Doris Kearns Goodwin's "Washington" series on the History Channel.
Here's an open secret: Barack Obama and Donald Trump are quite different than any of the presidents who came before them. So why do books about the highest office -- those thousand-page doorstops written by the same five authors -- still look the same?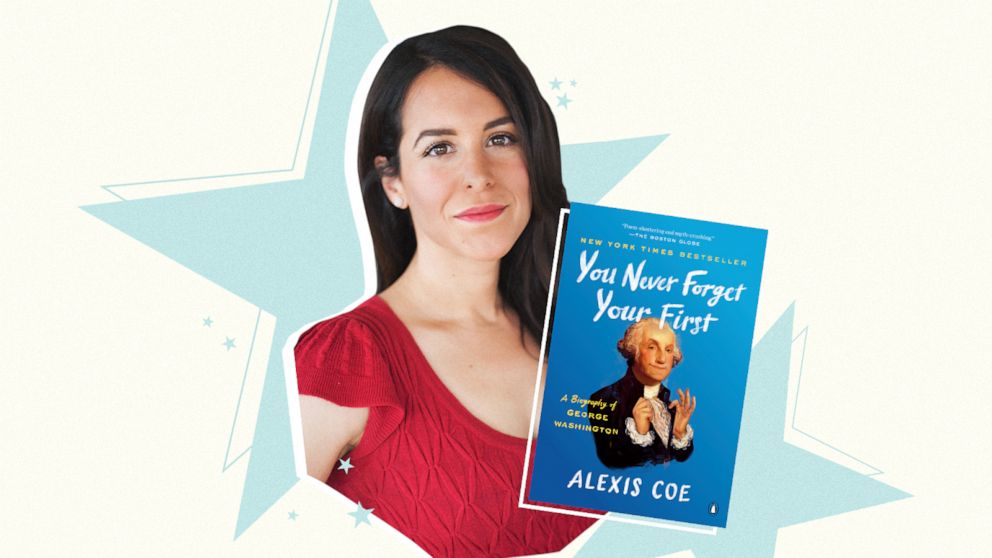 That's a question I try to answer in my own biography on George Washington, but when I'm asked to suggest other books like it, I usually bypass the genre completely. Instead, I push microhistories. These books, often just a few hundred pages long, manage to include all the important details while offering readers a far richer sense of a president's world. When the oval office is a point on a timeline rather than the ultimate destination, a president isn't the subject of a portrait, but a landscape.
These seven titles may not be in the window of your neighborhood bookstore on Presidents Day, but they should be!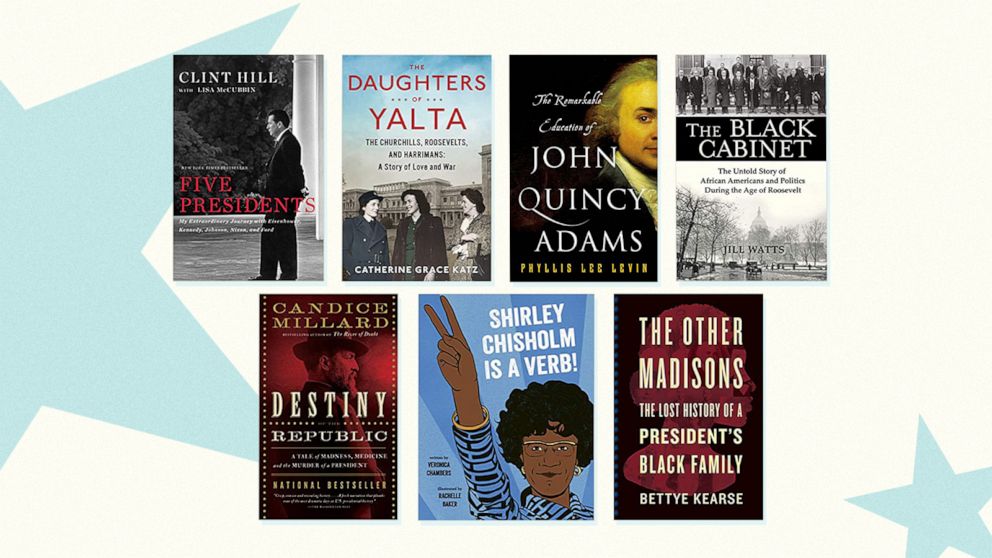 'Five Presidents' by Clint Hill with Lisa McCubbin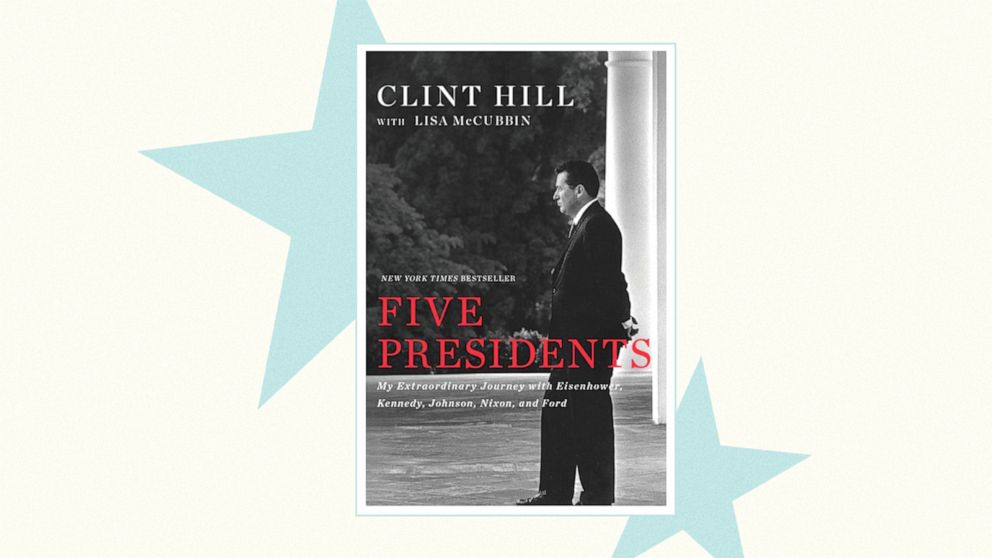 You may not know Clint Hill's name, but you've likely seen him leaping onto the back of the presidential limousine in Dallas after former President John F. Kennedy was shot on November 22, 1963. When I interviewed Hill, a Secret Service agent who spent decades in the White House, I asked him what he left out of his books and I was surprised to hear him say "most of it." His books are brimming with details you can't find anywhere else, but it actually makes sense that Hill -- adopted as a child, hardworking in school and then the military, a president's life in his hands by the age of 26 -- will take so many secrets to the grave. Hill comes across as kind, honorable, brave and apolitical, all which makes for a balanced look at the presidents he served.
'The Daughters of Yalta: The Churchills, Roosevelts, and Harrismans: A Story of Love and War' by Catherine Grace Katz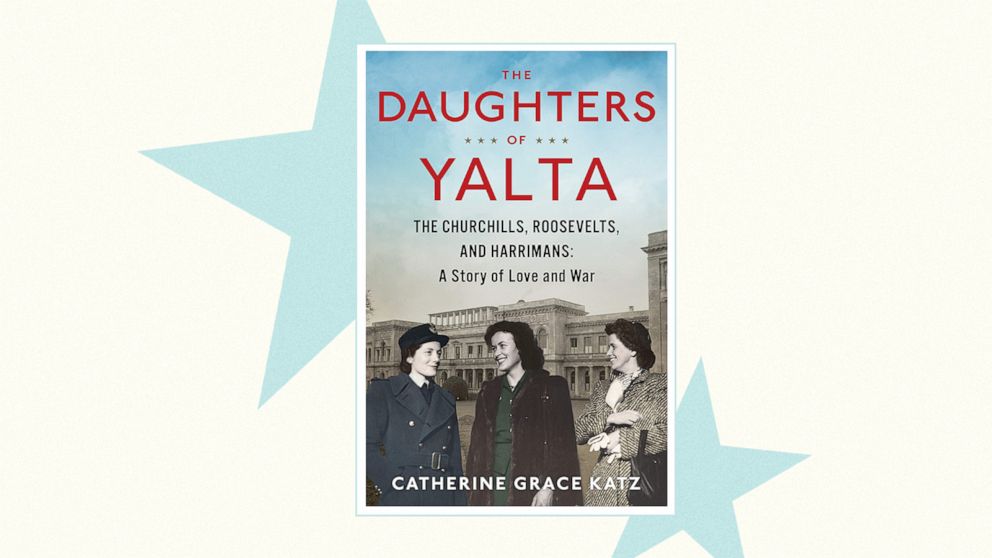 I had always intended to write a book about Franklin Delano Roosevelt and his daughter, Anna, at Yalta, a 1945 conference that tested America's alliance with Winston Churchill and Joseph Stalin. He chose bring Anna over Eleanor, his wife, shifting familial alliances. You can imagine, then, that I had very high expectations for Catherine Grace Katz's debut, which looks at three powerful men and their impressive daughters at Yalta: Anna and FDR; Sarah Churchill and Winston Churchill; Kathleen Harriman and Averell Harriman, who was the U.S. ambassador to the Soviet Union. It's a book about family and country at the end of World War II, and it deepened my understanding of those crucial days. I can't think of higher praise than this: I'm very happy Katz got there first.
'The Remarkable Education of John Quincy Adams' by Phyllis Lee Levin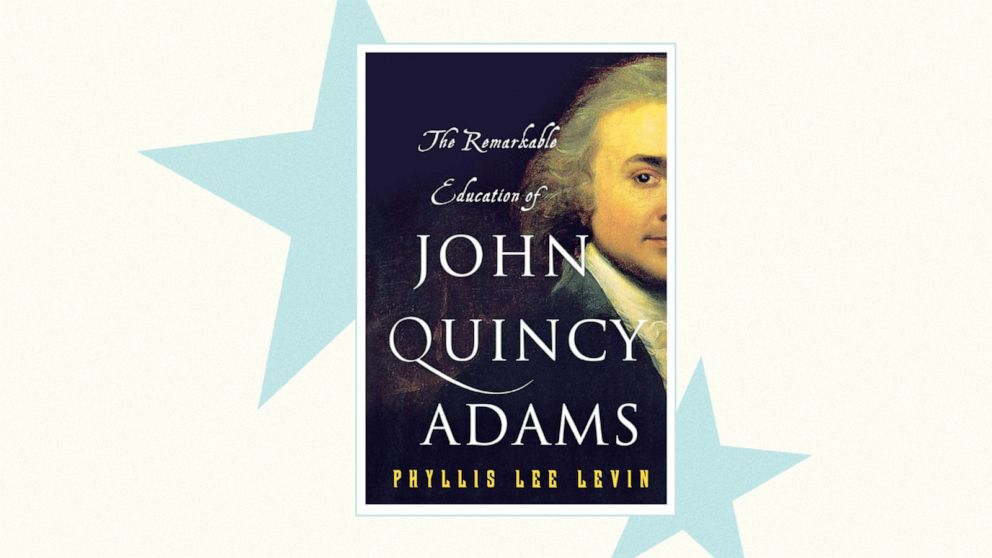 When John Quincy Adams was 11 years old, he began a lifelong career as a diplomat, accompanying his father, John Adams, on a quest to drum up support for American democracy in Europe while the war for independence raged at home. At 14, JQA was sent alone to Saint Petersburg, Russia, where he served as the secretary of American diplomat, adventures Levin pieces together through letters home, often to female relatives who longed for such opportunities. He may have extended his stay, enjoying lost weekends in Sweden and hobnobbing with the likes of Benjamin Franklin and other bold faced names in our nation's history, but, as Abigail Adams explained, "What one has by nature is not enough." His parents wanted their eldest son to practice "the discipline to develop what one has been given is a sacred responsibility" at Harvard, he more than delivered. JQA is one of my favorite political actors who also happened to be president, and I know this book will make you a lifer, too.
'The Other Madisons: The Lost History of a President's Black Family' by Bettye Kearse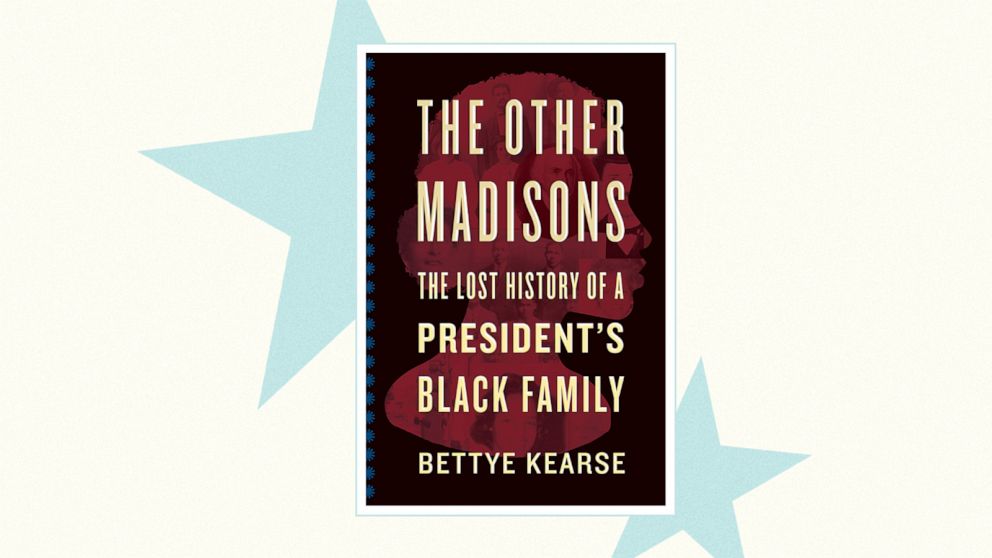 "You come from African slaves and a president," Bettye Kearse's mother told her. According to oral history, she was the great-great-great-granddaughter of James Madison and Coreen, an enslaved woman; they were half-siblings. Armed with her family's archives, Kearse visited Montpelier, where Madison lived in a mansion and Coreen was likely born and raised in nearby slave quarters, and travels across the world and back again, through the Jim Crow South up to present-day California, in search of eight generations of Black Madisons. We think. A descendent of James Madison's brother, the only living relative of the author of the Bill of Rights, refuses to submit to a DNA test. This standoff is not unprecedented in presidential history, from Thomas Jefferson and Sally Hemings to William Harding and Nan Britton, but sooner or later, whether through ancestry.com or a more amenable descendent, the truth eventually comes out.
'Destiny of the Republic: A Tale of Madness, Medicine and the Murder of a President' by Candice Millard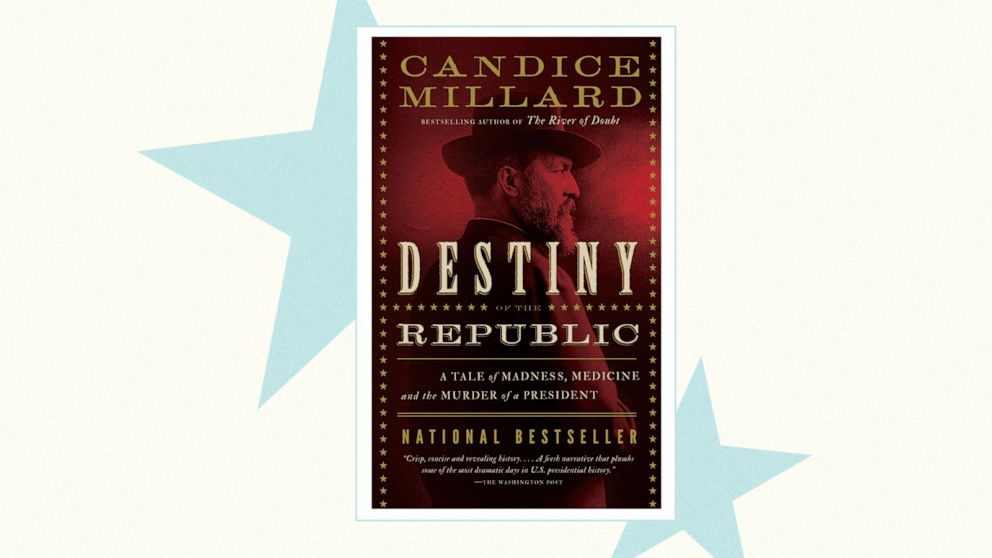 Who killed James Garfield? According to Charles Guiteau, the disgruntled officer seeker who shot him in a train station, the doctors who spent the next 11 weeks "treating" the president were guilty of murder -- and he wasn't totally wrong. When doctors weren't feeling around for the bullet with unsterilized fingers, they tortured Garfield in a variety of other ways and thwarted anyone who proposed more humane, scientific approaches. Alexander Graham Bell, who we can thank for the telephone, literally invented a machine to locate the bullet in the president's body, but Dr. Willard Bliss would only allow him to search around the liver, where he insisted it was lodged. He was wrong on that count and many more, leaving modern readers to wonder if Garfield may have indeed survived. Candice Millard, who could make a TPS report sound like a riveting adventure, is the perfect guide to an American who, born into poverty, would ascend to the presidency -- for just four short months.
'Shirley Chisholm is a Verb!' by Veronica Chambers, illustrated by Rachelle Baker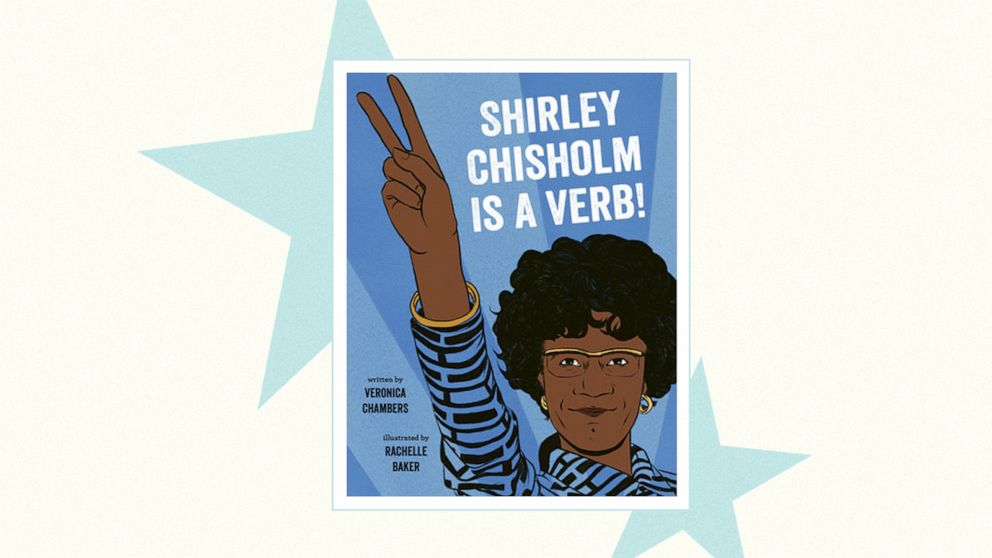 Presidential history is the study of people who won the presidential election, but those who made unsuccessful bids have important stories to tell about our nation, too. In the 1972 presidential election, Shirley Chisholm was the first Black woman candidate for a major party's nomination, and though she didn't make it onto the Democratic ticket, her long history of service to our country warrants inclusion on this list--and on my toddler's bookshelf. I love reading this gorgeous book to my daughter for all it teaches her about hard work, advocacy and legacy. And at 21 months, she appears to have already internalized Chisholm's slogan, "Unbought and Unbossed."
'The Black Cabinet: The Untold Story of African Americans and Politics During the Age of Roosevelt' by Jill Watts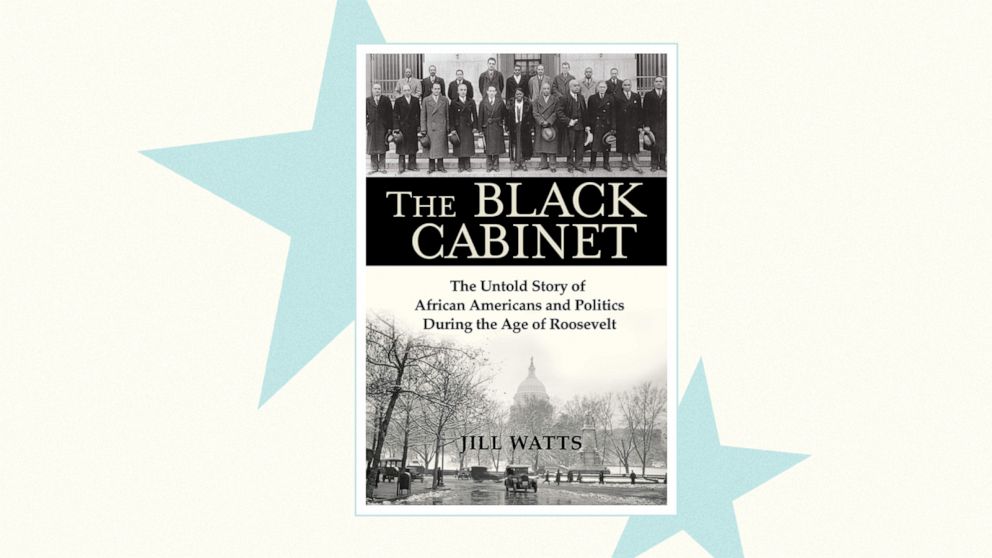 I know I shouldn't have two books on FDR's presidency, but it was the longest in our nation's history. From 1933 to 1945, 45 Black Americans worked on New Deal agencies, forming an unofficial advisory council to the executive office. It was Mary McLeod Bethune, the 15th child of former slaves, who called it the "Black Cabinet," which disappeared along with the New Deal -- but its impact did not. Bethune, who was close to Eleanor Roosvelt, and Robert Weaver, and economist who Lyndon B. Johnson, would one day appoint as Secretary of Housing and Development, may be familiar names to some, but Jill Watts doesn't shy away from less prominent members. She mined the archives in order to do justice to the federal employees who fought for better employment opportunities, fair wages, anti-lynching legislation and equal rights for African Americans, long before civil rights movement.